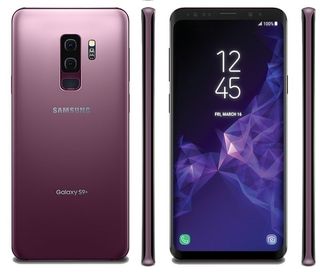 What to Expect from the Galaxy S9
Samsung's Galaxy S8 and Galaxy Note 8 proved popular in 2017, bringing the company back from turmoil after its failed Galaxy Note 7. Now Samsung is a new flagship, the Galaxy S9. Samsung will hold a press event on Feb. 25 in Barcelona, where it will take the wraps off its new phone. And while the S9 may look a lot like its predecessor, Samsung is working on a host of important upgrades to its most important flagship.
The biggest changes will come in the cameras, with Samsung describing the camera as "reimagined" in its invitation for the Feb. 25 unveiling. You can expect changes to the phone's processor and software as well. With only a few days remaining before the Galaxy S9 takes center stage, here's an overview of what you could see in Samsung's next phone based on the latest Galaxy S9 rumors.
Image Credit: Evan Blass/Twitter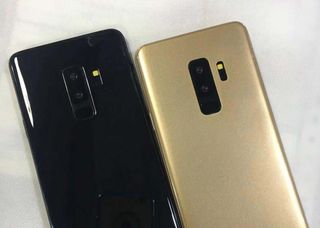 Super cameras on the way
After dual cameras came to the Galaxy Note 8, it's perhaps no surprise they're reportedly slated for the Galaxy S9. But there could be a caveat. Samsung is only reportedly planning a dual-lens camera for the Galaxy S9+. The Galaxy S9 will keep the single lens, according to reports.
However, both the Galaxy S9 and Galaxy S9+ are expected to sport a Super Speed Dual Pixel rear camera with two rated apertures: f/1.5 and f/2.4. A more recent leak from Samsung itself says the company is working on a 3-stack FRS, or 3-stack fast-read-out sensor. Those three layers enable the camera to record slow-motion video at 480 frames per second in full 1080p HD. There's also a new Super Phase Detection system for improved autofocus speeds.
Image Credit: SlashLeaks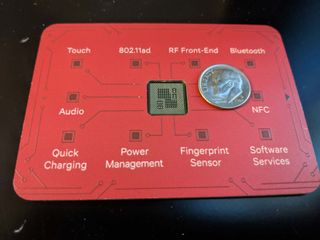 First with Qualcomm Snapdragon 845
Qualcomm and Samsung are rumored to have again signed an exclusivity deal that will ensure the Galaxy S9 gets the Qualcomm Snapdragon 845 before all rival phones. If this agreement is similar to the one struck with last year's Snapdragon 835, the 845 would only appear in Samsung's phones for a few months before appearing in other Android devices.
We had a chance to benchmark the Snapdragon 845 and found big improvements over the Snapdragon 835 powering last year's Galaxy phones. The 845-powered reference device we tested couldn't match the iPhone X's Geekbench 4 score, though it did outperform Apple's phone in some graphic tests. And the 845 has other notable features, including improved camera capabilities, faster LTE speeds, better efficiency and stronger security.
Image Credit: Tom's Guide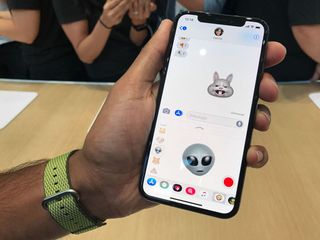 An answer for Animoji
Whenever Samsung or Apple roll out a new phone, there's at least one new feature that seems to be a response to what the other phone maker did with its last update. In the Galaxy S9's case, that appears to be a feature reminiscent of the Animoji capabilities of the iPhone X. Korea's ETNews reports that the S9 and S9+ will feature 3D emoji technology of their own, in which the phones will be able to track your facial movements as you talk and make faces. Considering how big a hit the Animoji feature has proven to be with iPhone X users, it's no surprise that Samsung would try its hand at its own version. The key will be to see just how Samsung manages to differentiate its take on animated faces.
Image Credit: iPhone X by Tom's Guide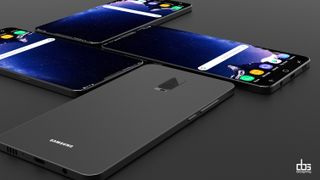 More Storage (for S9+)
Samsung has already said that it's ramping up production on new 512GB flash drives that would make their ways to future smartphones and tablets. The company has also confirmed plans to keep manufacturing 256GB flash drives. That could all translate to far more storage in the Galaxy S9 than the 64GB you'd find in the Galaxy S8.
The leaked specs have the Galaxy S9 starting with 64GB, but the Galaxy S9+ could get 128GB.
Image Credit: Galaxy S9 Concept/DBS Designing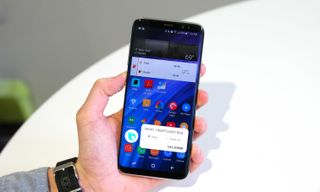 A new UX
A post from serial leaker Ice Universe contends that Samsung could be planning a new operating system for the Galaxy S9. This new interface would come with artificial intelligence and machine learning features built-in. It's also believed that Bixby, the digital assistant introduced with the Galaxy S8, will play a prominent role in the software.
Image Credit: Bixby on the Galaxy S8/Tom's Guide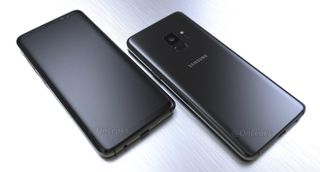 What's with the fingerprint sensor?
Early reports claimed Samsung might try to offer a virtual sensor underneath the front display — a feature that was scrapped in the Galaxy S8. But subsequent rumors have suggested that Samsung would instead turn to a physical sensor while others contend there won't even be a fingerprint sensor in the device, matching the iPhone X.
The latest renderings and case leaks show a space for a fingerprint sensor sitting below the rear-facing camera. The sensor would be easier to reach and hopefully reduce the chance of smudging the lens.
Image Credit: @OnLeaks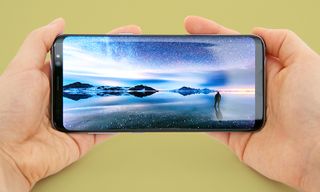 Sleek design, slightly improved
Don't expect many changes in the design of the Galaxy S9, but given the radical makeover that the Infinity Display introduced with the Galaxy S8, that's not a bad thing. According to reports, Samsung will further reduce the size of the bezels at the top and bottom of the screen, with no other changes planned to the S9's look. The smartphone's dimensions will likely be nearly the same as the previous device, but could be a little shorter, due to the smaller bezel size.
Image Credit: Galaxy S8/Tom's Guide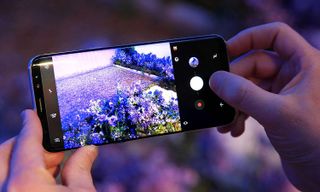 Super slo-mo video
Galaxy S9 Teaser
In a bid to top Apple's iPhone X camera, Samsung may be planning to add a super slow-motion feature in the Galaxy S9 via a new image sensor. The feature would allow you to capture video at up to 960 frames per second. Even better, a recent report says the S9's camera will be smart enough to recognize moving objects in the frame and trigger the super slow-mo. You may even be able to apply the effect after you shoot.
Video Credit: Samsung, via YouTube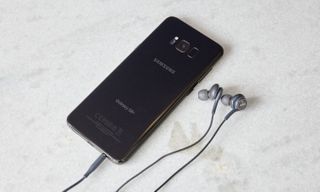 Headphone jack probably stays
Initially, it seemed as if there was a very, very small chance Samsung decided to move on from the headphone jack in the Galaxy S9. The company had reportedly considered the idea in the Galaxy S8 but ultimately kept it in. HTC, Google and Apple are among the phone makers who've dropped a headphone jack from their devices, but based on leaked specs and images, it doesn't look like Samsung will follow suit.
Image Credit: Galaxy S8+/Tom's Guide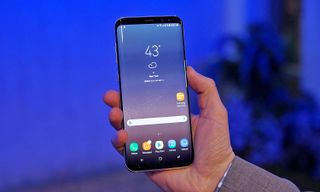 Infinity Display to return
The Galaxy S8's popular Infinity Display isn't going anywhere in the Galaxy S9. Samsung is still planning to offer the OLED display with quad-HD resolution. The screen will be curved on either side of the handset and its aspect ratio should match the Galaxy S8's 18.5:9. There's still no word on resolution, but expect it to be the same as before.
Image Credit: Galaxy S8 Infinity Display/Tom's Guide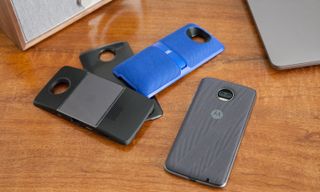 Modularity may be on tap
Samsung could take a cue from Lenovo's Moto Z brand and offer modular add-ons, according to some reports. The feature would mean that you'd be able to snap on different modules, including camera attachments and perhaps even battery packs, that would extend the functionality of the handset. However, because these rumors have fizzled as the launch approaches, we doubt that Samsung will go this route.
Image Credit: The modular Moto Z2 Force and some of its add-ons/Tom's Guide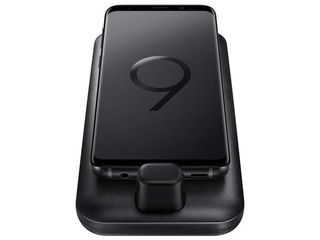 A new DeX Accessory
Last year's Galaxy S8 launch also brought us the DeX Station, a puck-shaped dock for the S8 that let you turn your phone into a mobile computer. Samsung looks like it's going to keep pursuing that goal, at least according to rumors that have the company developing a pad-like version of DeX for the S9 launch. Based on leaked images of the rumored accessory, you'll be able to lay your phone flat on the DeXPad, which can then hook up with a monitor and keyboard for computing on the goal.
Image Credit: Evan Blass