Best Touch Screen-Friendly Gloves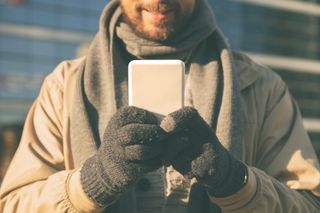 Stay warm and in touch
Now that we're in June (and Game of Thrones is over) we're finally going to stop saying "winter is coming." Unfortunately cold weather is just a season or two away, which means you're gonna need gloves that work with your smartphones. We've put together a list of the best touchscreen gloves by using the most well-reviewed pairs available. We've also found gloves for everyone, from commuters and athletes to kids and fashionistas, with pairs that are best for style and others we prefer for their color options.
Image: Kitja Kitja/Shutterstock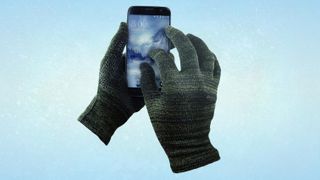 GliderGloves Copper Infused Touch Screen Gloves
Available in black, grey and Ingress Green, these gloves feature a textured grip pattern for helping you keep a hold on the world around you. Oh, and not just the tips are smartphone compatible: the entire surface of the gloves work with your phones.
Image: Amazon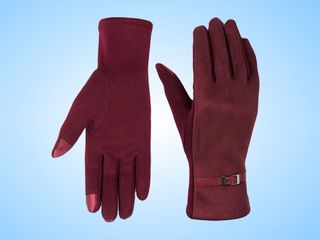 Dimore Womens Screen Touch Gloves
Looking for a more exciting pair of gloves? This burgundy pair from Dimore — which they say is wine-colored — is eye-catching, but restrained making them one of the more stylish pairs — which might be all you need to know to think of them as the best touchscreen gloves. Don't worry about these gloves not meeting your standards, as they're backed by a no-hassle money-back lifetime guarantee.
Image: Amazon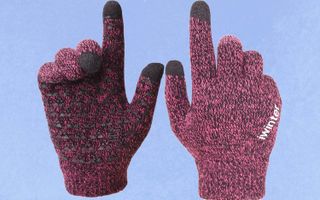 Achiou Winter Warm Touchscreen Gloves for Women and Men
Available in five different colors, including the Rose Red design seen below, these touchscreen gloves are as snazzy as they are functional. Grippy silicone triangles on the palms aim to keep your phone in your hand -- and not in the snow below you -- while their knit wool fabric provides softness and warmth in the winter. With that combination of color options, warmth and extras, Achiou's made a pair to consider as the best touchscreen gloves.
Credit: Amazon.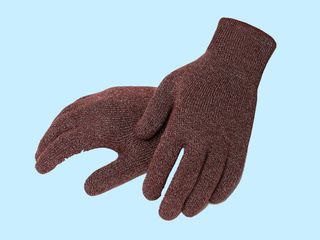 Agloves Sport Touchscreen Gloves
Unlike other phone-compatible gloves that make you tap with the tiny tips on the ends of each finger, every inch of the Agloves will work with your devices. Available in black, blue, brown, red and white, and featuring silver yarn, one of the most conductive elements.
Image: Amazon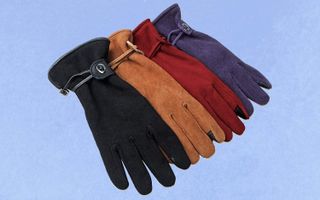 OZERO Womens Winter Gloves with Touch Screen Fingers Genuine Deerskin Suede Leather
Not only do these deerskin-suede leather gloves feature a silky velour lining to treat your hands with care, but they come black, khaki brown, purple and red, so you can find a pair that matches well with your winter coat.
Credit: Amazon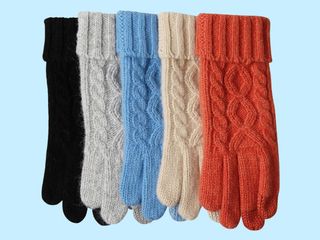 ELMA Fleece-Lined Gloves
These wool-knit gloves look more like a gift a relative created with love and care than a tech-friendly accessory. The ELMA gloves are available in 10 colors with a fleece lining that's sure to make them comfortable.
Image: Amazon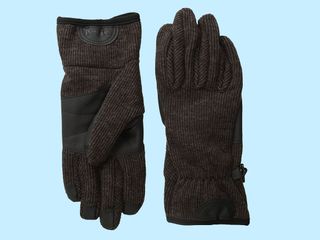 Timberland Men's Ribbed-Knit Wool-Blend Gloves
If your tastes trend towards formal and reserved, or say you're buying a gift for an older male relative, this pair from Timberland is a solid choice. Knowing Timberland, they'll be super-warm and durable.
Image: Amazon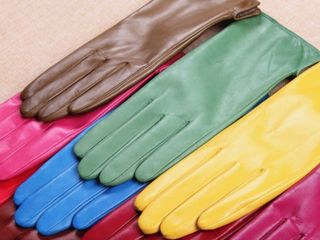 WARMEN Women's Touchscreen Texting Genuine Nappa Leather Gloves
If you're trying to find touchscreen gloves in a specific hue, the Genuine Nappa Leather Gloves from Warmen might be your best bet. Their exterior is 100 percent Sheepskin and the lining is 30 percent cashmere with 70 percent wool.
Image: Amazon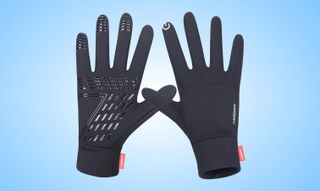 Nike Lightweight Tech Running Gloves
Nike's gloves are made to stretch with a breathable elastic-like material that makes for a great, snug fit. Anti-slip silicon palm grips mean your phone won't fall out of your hands.
Image: Amazon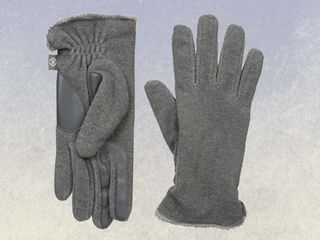 Isotoner Women's Stretch Fleece smarTouch Gloves with Spill
Isotoner, maker of umbrellas and other cold-weather accessories, also makes smartphone-friendly gloves. This pair is made with stretchy fleece, and features spill fringe, the lining material that extends outside of the glove.
Image: Amazon