The Xbox Showcase 2023 was an impressive gaming event that packaged together around an hour of excellent reveals and a deep dive into Starfield that convinced me the sci-fi RPG might give Zelda: Tears of the Kingdom competition come GOTY award season.
There hasn't been a strong argument for purchasing an Xbox Series X over a PS5 in recent years, but the Xbox Showcase 2023 suggests the console is about to enter its prime years, even if we'll not see an upgraded Xbox Series X anytime soon. Sony might even be getting a little worried after its own recent showcase endured a muted response.
However, for as much as the Xbox Showcase 2023 got right — and just to reiterate, the event was a near textbook example of a showcase done properly — there was one flaw gnawing at me: the lack of confirmed release dates.
When will we get to play these Xbox games?
The Xbox Showcase 2023 featured 27 upcoming games, eight of which come from Microsoft-owned teams that fall within the Xbox Games Studios umbrella. Naturally, all of these games will be exclusive to Xbox consoles and PC, and will launch on Game Pass.
XBOX GAME STUDIOS UPCOMING RELEASES
• Starfield (Sept. 6, 2023)
• Forza Motorsport (Oct. 10, 2023)
• Avowed (2024)
• Microsoft Flight Sim 2024 (2024)
• Senua's Saga: Hellblade 2 (2024)
• Clockwork Revolution (TBA)
• Fable (TBA)
• South of Midnight (TBA)
From long-awaited sequels like Senua's Saga: Hellblade 2 to previously MIA titles such as Fable 4 and Avowed, the latest Xbox Showcase has plenty of talking points. There was also a fresh look at the Forza Motorsport reboot and confirmation that Microsoft Flight Simulator is getting a new installment next year.
Brand new titles were also showcased including South of Midnight from the development team at Compulsion Games, and my personal game of the showcase, Clockwork Revolution. This steampunk shooter looks like the spiritual sequel to Bioshock Infinite that I have desperately wanted for almost a decade.
While my hype levels for several of these games are high, I came away from the showcase saying the same thing about most of the games featured: "That looked cool, but when can I play?" And, if Xbox's recent track record is any indication, that question could go unanswered for quite a long time.
Xbox games often go dark
Over the past three or so years, Microsoft has been guilty of announcing new projects far too early. Take Fable 4 and Avowed, both of these upcoming fantasy games were on display during the 2020 iteration of this event, and until last week both had been completely MIA ever since.
Waiting years between the initial announcement and our next update is pretty frustrating. And while we at least got a vague "2024" release window for Avowed, we still have no clue when we can expect to play the next installment in the cult-classic Fable franchise.
The list of Xbox Games Studios previously announced but absent from the 2023 showcase also makes for grim reading. State of Decay 3 and Perfect Dark were announced in 2020, and neither featured, while MachineGames' Indiana Jones title and The Outer Worlds 2 were revealed in 2021 and didn't make an appearance either. Worst of all was Everwild, a new IP from Rare, which was teased back in 2019 and hasn't been seen since, reported development troubles are likely to blame.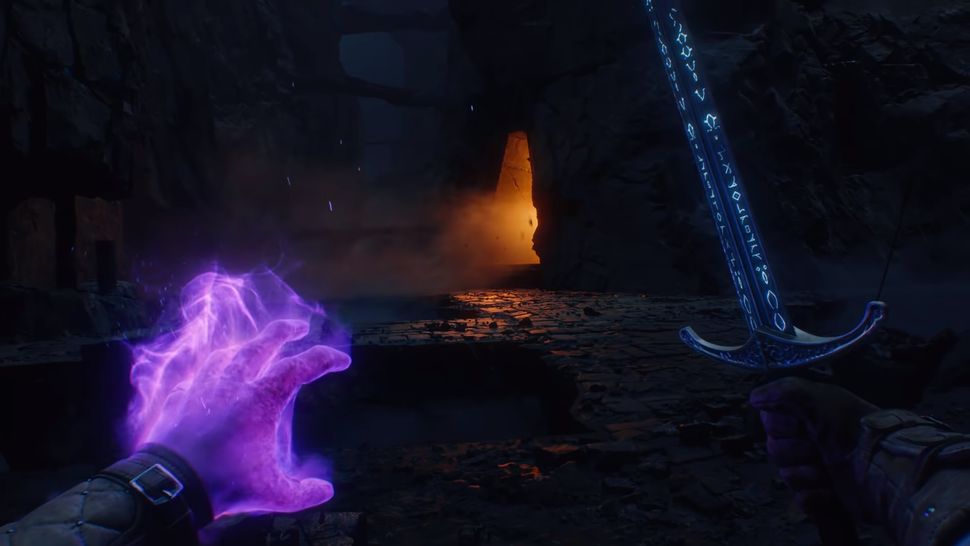 Finding the right time to announce a game is a difficult task. And confirming a game when it's too early in development is also something Sony has struggled with this generation. Marvel's Spider-Man 2 went more than two years between its reveal trailer and our next significant look at the superhero sequel. But the wait between updates on some Xbox first-party games has been particularly egregious lately.
I cannot wait to see more from Clockwork Revolution, Fable 4 and South of Midnight, but I'm concerned these titles may not be featured again until the Xbox Showcase 2025, or maybe even later. Here's hoping we see these games again sooner rather than later.
Nevertheless, the Xbox Showcase 2023 was still a seriously impressive showing from Microsoft, and it's gone a long way to reassuring me that I made a solid investment when I choose to buy back into the Xbox ecosystem this generation.
Plus, at least we know we'll be able to play Starfield this September. In fact, Bethesda's latest RPG looks so massive it just might keep me busy until the rest of the games Xbox announced during this showcase are ready to launch.
More from Tom's Guide