Everybody streams, even students. And so your back to school countdown may include a need for a streaming device for yourself (or the student in your life).
This is primarily the case for those going off to college, as leaving the nest means waving goodbye to the home entertainment setup that parents have created. So, for those students and their parents, I've made the ultimate guide to picking the best streaming device for the fall semester.
These devices include some of the best Roku devices, the Chromecast that fits students' budgets and even Fire TV sticks for the hackers among us.
The best streaming device for most students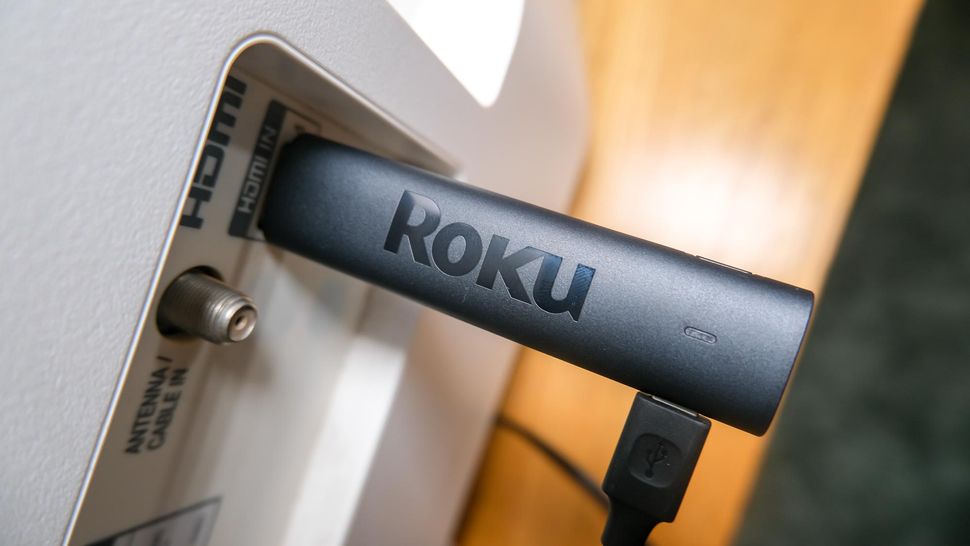 Right now, this is a toss-up for me. Students, as much as anyone, know the value of a dollar (and how to make one stretch). So, my instinct here is to go for a mix of budget and performance and quality.
Let's start with the expectation that you'll be using a 4K TV or monitor. Skip down if that's not the case, but I'd normally push most people to the Roku Express 4K Plus, a $39.99 device that is the best overall cheap 4K device that's easy to find and use.
But many should consider spending a little more, because right now Roku's better sub-$50 stick is on sale. The Roku Streaming Stick 4K ($5 off, down to $44.99 on Amazon at the time of publishing) is the best streaming device overall, and offers one thing students probably don't know they need. Its built-in long-range Wi-Fi extender (it's in the cord) will help you connect online in dorm buildings where the wireless internet traffic is most likely heavily congested. That signal booster provides steadier, more reliable streaming.
The best streaming device for students with a 1080p TV
But what if you don't pay for 4K streaming services, or have a 4K TV? Well, the best news is that (at the time of publication) the Chromecast with Google TV HD is just $19.99 at the Google Store online. But if you prefer a different retailer, it's at the same price at Best Buy and Target, where availability is limited.
The Chromecast with Google TV is my preferred 1080p streaming device, but if you can't find that, the Roku Express (2022) $28.90 at Amazon is the next best option.
The best streaming device for students who tinker
Personally, I just install the stuff available in the app stores online, but I know there are folks who want and need more than what's regularly offered. So, let's talk about Amazon's own suite of Fire TV devices.
Fire TV devices, unlike their peers, can be rooted — a process that enables you to install stuff you're not meant to. That lets people do stuff that might not be in compliance with terms of service. You know, things that college students on shoe-string budgets may need.
Hacking your device isn't the Fire TV family's only use-case, but since Fire TV's home screens are filled with promotional material, I prefer to recommend Roku. Its interface is brutally simple, which is best for most. Yes, Fire TV sticks often sell well because of low pricing, but they don't have sales right now, as you'll see.
If 4K isn't a big deal, you should save with the $29.99 Amazon Fire TV Stick Lite. If you stream in Ultra HD, then get the regular $49.99 Fire TV Stick 4K. You could always pay a little more for the Fire TV Stick 4K Max, but its $54.99 price is mostly for for people who want the fastest performance and need Wi-Fi 6 support.
The best streaming device for college students that's hard to find
Remember above how I talked about the Chromecast with Google TV HD? Well, there's an even cheaper Google TV device that also includes 4K. It's just a little tricky to track down and use.
The Onn. 4K Google TV streaming box is normally $19.88 at Walmart, unlike the HD Chromecast, which is only at that price thanks to a sale. The only caveats:
It's rarely in stock.
Its hardware feels cheap.
Its remote app is inconsistent.
Google Assistant on the remote doesn't really work that well.
I get the sense, though, that if you can find it for sale, many will accept those other three flaws in exchange for a $20 4K streaming device.
Outlook: I wish there was one easy answer
Often, I try and just suggest the one option that everyone needs. But, having been to college somewhat recently myself, I know the average student body is as complex and diverse as it gets.
In short: go with Roku if you just want the services you like. Or, pick a Fire TV Stick if you want to hack your way to your favorite shows and movies. And if you're trying to find the best budget options, Google TV will be your guide.
Once you've figured out the streaming device you want, check out our guides to the best streaming services and the best free streaming services to know what to install first.
More from Tom's Guide