Last year I came down with a wicked case of Marvel burnout. After more than a decade of being a fan, the inter-connected comic-book franchise started to lose its luster as an overwhelming sense of fatigue crept in.
I wrote several articles explaining my disappointment with various Marvel TV shows on Disney Plus such as Moon Knight and She-Hulk, as well as underwhelming Marvel movies like Thor: Love and Thunder. I even tried to put forward my own blueprint for how I would fix the Marvel Cinematic Universe. But my primary feedback was simple: Marvel needs to reduce the overall volume of content being released.
In 2022 alone, we got three theatrical movies (Doctor Strange in the Multiverse of Madness, Thor Love and Thunder and Black Panther: Wakanda Forever), three TV shows (Moon Knight, Ms. Marvel and She-Hulk) and two streaming specials (Werewolf by Night and Guardians Holiday Special).
That's quite a lot of Marvel to consume within just 12 months, and the issue is only exacerbated by the general drop in quality compared to the MCU pre-Avengers: Endgame. During the fourth phase of the MCU, it genuinely felt like there was something new to watch every other month. And while that started off rather appealing, the old adage that you can have too much of a good thing very quickly rang true.
My Marvel fatigue has reached a point that I'm not even especially excited for the release of Ant-Man and the Wasp Quantumania in just a few days' time. Granted, the middling reviews have done little to increase my hype. The MCU is undoubtedly still a pop culture juggernaut but it's facing increasingly choppy waters. And I'm far from alone in my feeling that it's starting to reach the point of oversaturation.
And it seems that even Marvel President Kevin Feige is aware of the growing voices calling for a rethink of the MCU's current content release strategy. As the studio head honcho has recently admitted that too many Marvel shows are hitting Disney Plus in a short timespan.
What did Kevin Feige say?
In a recent interview with Entertainment Weekly, Kevin Feige was surprisingly candid about the MCU's move into streaming.
"I do think one of the powerful aspects of being at Marvel Studios is having these films and shows hit the zeitgeist," said Feige.
Feige went on to acknowledge that "It is harder to hit the zeitgeist when there's so much product out there — and so much content." Adding that "we want Marvel Studios and the MCU projects to really stand out and stand above. So, people will see that as we get further into Phase 5 and 6. The pace at which we're putting out the Disney Plus shows will change so they can each get a chance to shine."
The interviewer then directly asked Feige if that meant the plan going forward was to release fewer Marvel shows per year or to keep each new project more spaced out, and Feige responded with a simple "both, I think."
Could this new approach fix Marvel's Disney Plus problem?
To the MCU's most ardent fans, the idea of less Marvel content on Disney Plus each year may come as a blow, but I firmly believe it's an extremely wise call that is necessary for the overall health of the MCU, not to mention its ability to stay culturally relevant longterm.
During the franchise's first two phases, several months would pass without any fresh content. This would give viewers a chance to fully digest the events up to now, and crucially, allowed us to actually crave the next chapter of the MCU. In Phase 4, a new slice of Marvel was released so frequently that actually keeping up to date started to feel more and more like a burden.
The biggest Marvel defenders have always countered with the idea that you can pick and choose which content you consume. So, if you're feeling Marvel fatigue, just take a break. But that's a lot easier said than done when you factor in the interconnected nature of the MCU. What's to say a plot point or new character introduced in the latest Marvel TV show won't eventually become vitally important to fully understand the next Avengers movie? The fear of missing out makes a selective approach tricky for some viewers.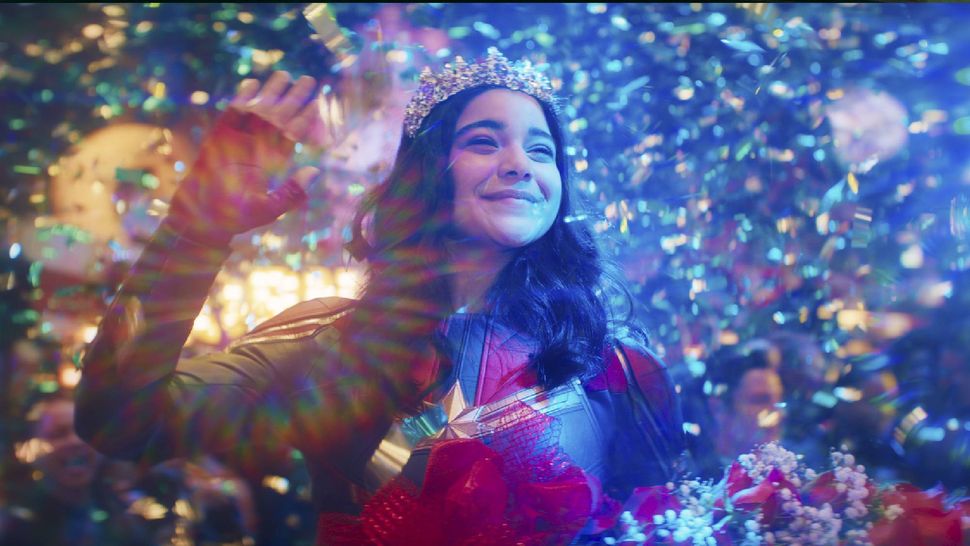 A more stretched-out release schedule should help remedy Marvel's increasingly apparent oversaturation problem. And I'm also hoping that a more considered pace will help to resolve the declining quality of the MCU as well. The Disney Plus' Marvel shows certainly have their fans, but outside of WandaVision, Loki and Ms. Marvel, I've found most of them pretty underwhelming. More time in between each new series could give key creatives that extra wiggle room to really hone their ideas and take the time required to make something truly special.
Of course, Marvel is still very much a behemoth with millions of fans worldwide, but even its own chief executive acknowledges that its recent approach has had a few flaws. Personally, I'm utterly thrilled to hear that Feige wants to tweak the pace at which Marvel shows hit Disney Plus, and I'm keeping my fingers crossed that this can be the catalyst to get me fully invested in the MCU once more.