Right now, I've got the Apple TV 4K (2022), Roku Ultra (2020) and Fire TV Cube (2022) sitting right under my TV, artfully hidden behind a set of hardcover books. While most people won't try more than one kind of streaming device in their lifetimes, reviewing these products for a living means I collect them all.
I keep them around after the reviews because I like to stay informed about what's going on with all of the best streaming devices. Plus, some offer perks others don't. For instance, the Fire TV Cube is the only device with NJPW World, a Japanese pro wrestling streaming service.
Today, though, I'm not here to bore you with talk of grapplers — find me on Twitter for that. Instead, I want to talk about the last month I spent with the Roku Ultra, which I used as my main streaming device over my personal favorite, the Apple TV 4K. I'll explain what I liked about the Roku Ultra, what I didn't like, and which device is becoming my new daily driver.
I compared the Roku Ultra and Apple TV 4K a year ago, but since then, Apple upgraded its model (and decreased the price to $129), while the $99 2020 Roku Ultra remains the priciest Roku device that isn't also a TV or a soundbar. Here's how they hold up in 2023:
What I liked about the Roku Ultra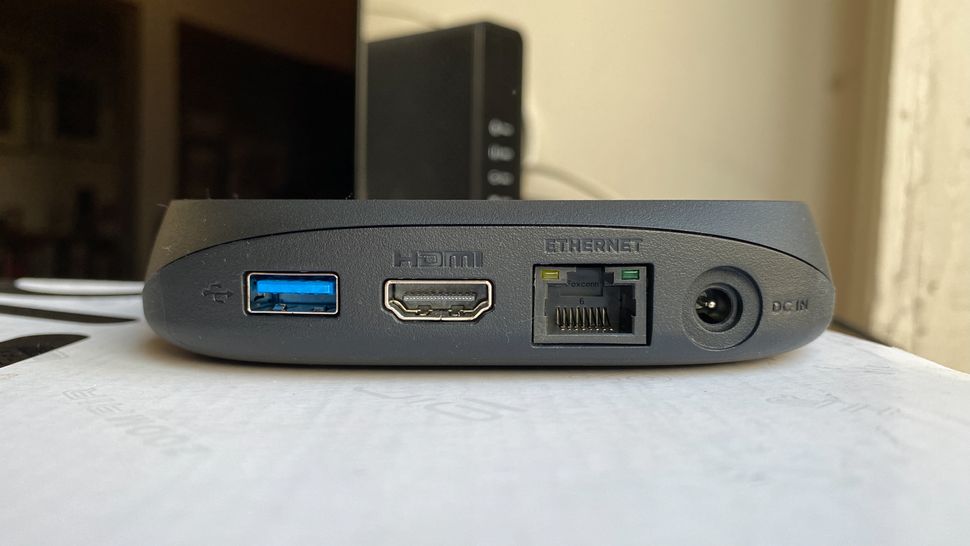 The Roku Ultra is a fantastic streaming device, as 4K shows and movies load quickly and there's also Dolby Vision and Dolby Atmos support. I also love the Roku Ultra for its built-in Ethernet port. Over the years, the wireless traffic in the New York City apartment building I live in has become more and more congested, making hard-wired Internet a must.
On top of that, the Roku Ultra is snappy most of the time — I'll explain the one app it's slow to open on below later — and does what I want from a streaming device. It offers a grid of app icons and gets out of my way. If only the Chromecast with Google TV and the Fire TV Stick 4K would do the same.
The big Roku Ultra perk I love the most, though, is its lost remote finder — a feature which you might not even know exists. Look on the Roku Ultra's right side for a easy-to-miss button that makes your remote beep or chirp, depending on which sound you choose. It helps me find my clicker in moments.
Apple is ready to catch up here, having announced Find My support for the Siri remote in this fall's tvOS 17 update. But Apple's solution requires you to have your phone, while Roku just asks that you walk over to the Roku Ultra.
The other Roku feature I really dig is private listening — which is helpful when you want to hear the thing you're watching without anyone else hearing it. It's available with the headphone jack on the side of the Roku Voice Remote Pro.
But what if you don't have wired headphones anymore? I tested out the Roku iPhone app's private listening mode with AirPods Pro, and found it worked just as well. You just open the Roku app with your wireless headphones connected, open the Remote view and tap the headphones button. Apple only offers wireless headphone connections, but that's not surprising since it killed the iPhone's headphone jack.
What I missed about the Apple TV 4K
The big drawback to the Roku Ultra is plain to see right away. Unlike the Apple TV 4K, the Roku's home screen can get a bit too advertiser friendly, as happened with a homescreen takeover promoting Avatar: The Way of Water on Disney Plus. Apple's cleaner tvOS makes sense in a way, as it charges $30 more for the Apple TV 4K. It only ever shows anything close to advertising when you select an app from the top row on the home screen, changing the top of the screen to match that app.
Fortunately, you can avoid these adverts on the Roku Ultra by going to Settings > Themes > Sponsored Themes and turning that setting Off. It's the kind of setting I don't believe anyone would choose to keep flipped on even if Roku insists that it's recommended.
This was weird (YouTube app on Roku Ultra) pic.twitter.com/RQegd0KMdrJune 28, 2023
My month with the Roku Ultra actually taught me something else: some Roku apps can't be force-quit — such as YouTube. Why is that a problem? Check out the above video I shot of the YouTube app on the Roku Ultra. You should be hearing wrestler Bryan Danielson talk about his fractured forearm, but instead you hear Toni Storm mock her opponent.
Originally, this article claimed Roku apps cannot be restarted. I was incorrect, I checked the Netflix app, clicking the * button, and saw "Restart Channel" as an option. On Apple TV, Fire TV and Chromecast's Google TV, you can force-quit all apps.
Also, it seems like the YouTube app takes a bit longer to load on Roku than on the Apple TV — it took long enough for an animation I never notice elsewhere to play.
Outlook — why I'm going back to the Apple TV 4K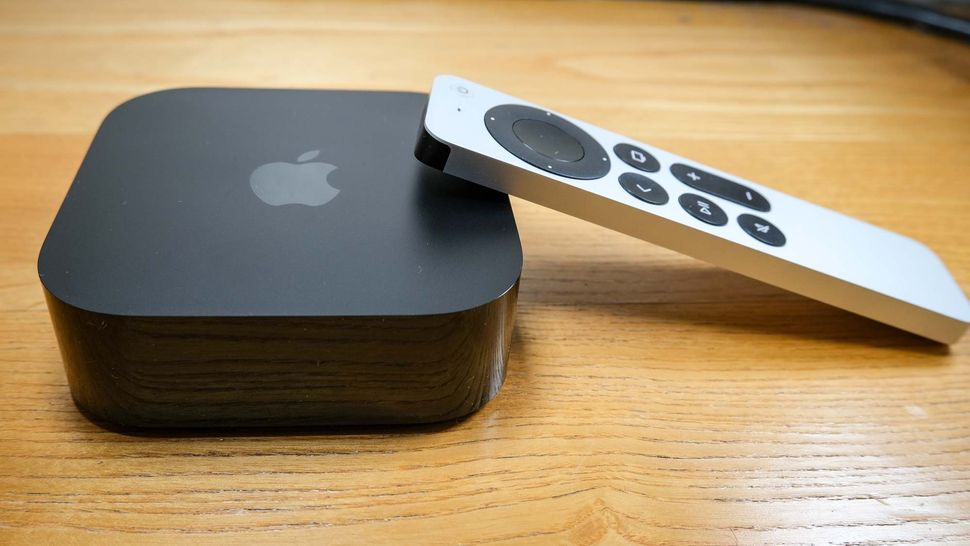 Those two frustrations with the Roku are decidedly nitpick-level problems. The other one, though, is arguably all Apple's fault.
The Apple TV's remote app is far easier to open on the iPhone than any third party remote app. You simply slide open the Control Center and tap the remote button (which you can add via Settings > Control Center if you haven't as you'll see in our guide on how to edit Control Center). With the Roku app, you have to unlock your phone and open the app directly, which takes a moment unless you sacrifice a spot on your home screen to the Roku app. Apple could open up the Control Center to third party apps, but it chooses not to.
Aside from all of that? I'll give Roku credit (again) for making a great high-end streaming device. The Roku City screensaver isn't as elegant as the Apple TV's 4K vistas, but it has its charm. Roku's remote is just as good as Apple's. Apps? I didn't miss a single one.
The Roku Ultra could be a little faster — it came out in 2020, after all, and the Amazon Fire TV Cube (2022) and Apple TV 4K (2022) are both a bit speedier — but I'm not noticing that any time except when I load an app.
For the next two weeks, I'm going to be sticking with the Apple TV 4K. Then, in mid-July, that aforementioned NJPW World app will come calling, for the company's annual round-robin tournament, so expect a comparison of those devices in mid-to-late August.
For now, my advice is simple: the Roku Ultra is great for most people, but the Apple TV 4K offers some benefits (especially for iPhone owners) that will be worth the extra cash.
More from Tom's Guide