I was quick to jump on the pre-order train back when the Google Pixel 8 Pro first launched — only to cancel my order a day later. There were a lot of reasons behind that decision, one of the most prominent being that I didn't really want to spend a thousand dollars on a brand new smartphone. Not when my current phone, the Pixel 6 Pro, was working just fine.
I've had some time to think about this decision, but it's jumped back to the forefront of my mind thanks to Black Friday deals. The first major Pixel 8 series discounts are here, including $200 off the Pixel 8 Pro when you buy directly from Google.
It's quite a generous discount when you consider how new the phone is, and while hardly surprising, it's got me wondering whether it's good enough to upgrade — even though I said I wouldn't.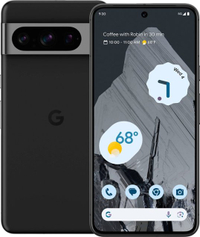 Google Pixel 8 Pro: was $999 now $799 @ Amazon
Lowest price! Save $200 on the Google Pixel 8 Pro at Amazon. The Google Pixel 8 Pro packs a 6.7-inch (1344 x 2992) 120Hz Super Actua 1600-nit display (up to 2400 peak), Google Tensor G3 processor, 12GB of RAM, and 128GB of storage. Its rear triple camera setup includes a 50MP main camera, 48MP ultrawide camera, and 48MP telephoto camera. For video calling and self portraits, it's equipped with a 10.5MP front camera. The Pixel 8 Pro's 5050 mAh battery lasts 24+ hours (rated) and supports fast wireless charging.
The Pixel 8 Pro is brand new, and already heavily discounted
Last year Google knocked $150 off the Pixel 7 Pro over Black Friday, and in my mind it was a significantly less desirable phone. Not just because my phone was only a year old, but also because of the specs and performance — particularly that poor battery life.
The Pixel 8 Pro is a different matter entirely. One, I'm in that period where upgrading my phone isn't necessarily seen as wasteful. The 8 Pro also has a bunch of useful features and performance upgrades, particularly where the battery life is concerned. It may not have anything close to the best phone battery life, but our testing shows there's been a stark improvement over the previous two generations.
Then again you also have to consider the fact that the Pixel 8 Pro is $100 more expensive compared to last year. Does it make the deal slightly less valuable than last year? Officially, the Pixel 7 Pro is $50 less based on last year's deal. But that's an 18% discount compared to 22%, so it's all a matter of perspective — and how you measure the value of a deal.
Either way it's still a good deal considering the age of the phone. Not even the best Black Friday iPhone deals will knock $200 off an iPhone 15 Pro Max anytime soon, certainly not before the launch of the iPhone 16.
In fact the odds of getting something better are pretty darn low. Especially if you're averse to trade-ins like I am, not that a 128GB Pixel 6 Pro is worth all that much. $210 according to Google's own store, which isn't insignificant but seems a little low for a phone that's still in perfect working order — and has a year of software support to go.
I'm still not so sure $200 off can convince me to upgrade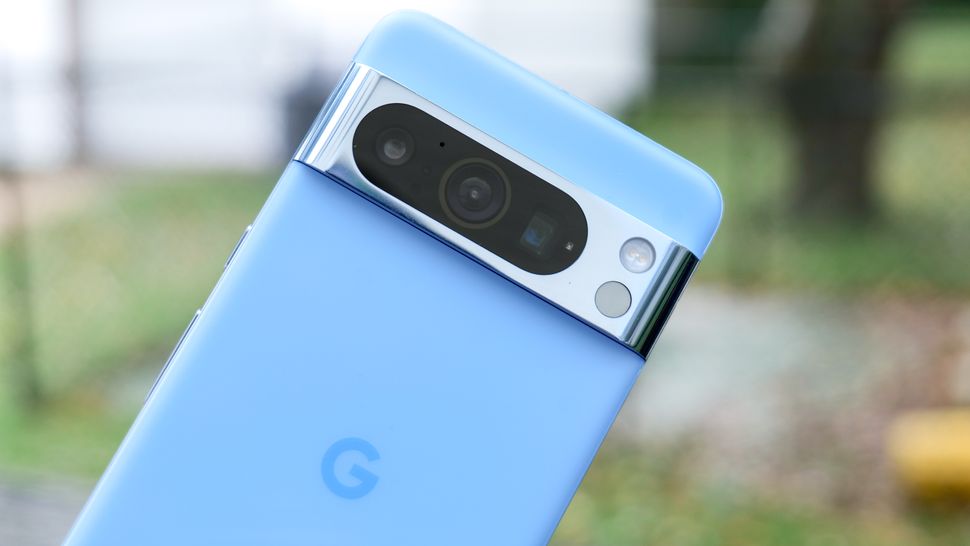 Despite the discount, it still seems like purchasing the Pixel 8 Pro would be buying it for the sake of it — and not because I actually want a better phone.
Perks like 7 years of software updates and the AI-centric editing tools sound nice on paper, but in reality I'm not likely to get all that much use out of them. The temperature sensor seems like a gimmick I don't need, especially since I have a thermal camera gathering dust in my drawers. Camera enhancements, while always beneficial, aren't something I feel like I need right now.
Naturally the improved battery life is a big draw, as is the fact Google finally scrapped the curved display, but I'm not sure it's enough to convince me I definitely need a new phone. Not while my current phone still works perfectly well.
Much like how Hollywood treats women over 35, there are plenty of people that now see smartphones as old and obsolete when they hit their 2nd birthday. This couldn't be further from the truth (in both instances), especially if your phone still has some software support to get through. Though admittedly this does differ from manufacturer to manufacturer.
A lot of the time you're lucky if you get two years of full Android updates, but in the case of the Pixel 6 Pro full Android updates don't expire until October 2024 — roughly 11 months from now.
Meanwhile it'll still get regular security updates, and won't become a security liability, until October 2026. So while it may miss out on hardware upgrades afforded to subsequent generations of Pixel phones, it's not missing out on anything Android-centric for at least a year.
Bottom line: I'm still happy the way things are
I certainly wouldn't mind having a new phone, and honestly I'd be a little annoyed to see the $200 discount if I'd stuck with my initial Pixel 8 Pro pre-order. But the real question is whether I would actually be upset if I were stuck with the Pixel 6 Pro until the Pixel 9 Pro's launch. Honestly? I don't think I would.
Maybe I'll get sick of this phone over the coming months, and will be desperate to upgrade as soon as the Pixel 9 Pro arrives. Maybe I'll change my mind before the end of the Black Friday sales season. But right now, as impressive as a $200 discount on the Pixel 8 Pro might be, I think I'm going to give it a pass.
If you disagree, you can always head over to the Google Store right now to save $200 on a brand new Pixel 8 Pro. Or, alternatively, you can save $150 on a Google Pixel 8.
More from Tom's Guide