In the course of the last year, I've been able to test out all the latest and greatest Samsung phones, making a couple of them as my daily driver. With the biggest shopping day of the year finally here, it's time I share some of my favorite best Black Friday sales going on right now on Samsung Galaxy phones.
From one the best foldable phones like the Samsung Galaxy Z Flip 5, to the company's flagship model in the Galaxy S23 Ultra, and including budget friendly models like the Galaxy S23 FE, I have a good idea of what are the best Samsung Galaxy phones. If you've waited all year, you're still in luck because I've been seeing heavily discounted Samsung phones the today while curating the best phone deals for Black Friday.
While many of these deals do require certain commitments, such as signing on for a cell phone plan, there are still others that have instant discounts. Here are the best Black Friday sales I recommend.
Black Friday Samsung phone deals — quick links
Black Friday Samsung Galaxy phone deals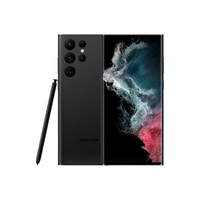 Samsung Galaxy S22 Ultra: was $1,199 now $399 @ Best Buy
If you're on AT&T, then you'll want to snag this offer on the Galaxy S22 Ultra because it's down to $399. Verizon customers will pay a little more at $499, but that's still a phenomenal offer considering it comes complete with quadruple cameras, one of the sharpest AMOLED screens out there, and a handy S Pen for better productivity.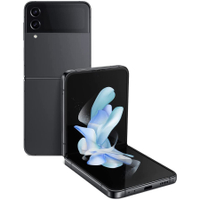 Samsung Galaxy Z Flip 4: was $999 now $299 @ Best Buy
Who said that you need to spend a fortune on a foldable phone. Best Buy's Black Friday sale has the Galaxy Z Flip 4 for Verizon at the ridiculous low price of $299. Not only does it offer extra utility due to its folding design, but it's still a quality phone for everyday use.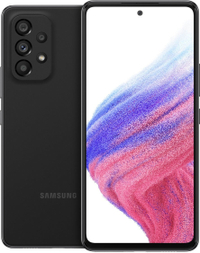 Samsung Galaxy A53: was $449 now $24 @ Best Buy
Sure, it's a slightly older model, but the Samsung Galaxy A53 is still a top-notch budget phone contender thanks to its intelligent camera, Super AMOLED display, and long lasting battery. It's also accompanied with a premium design.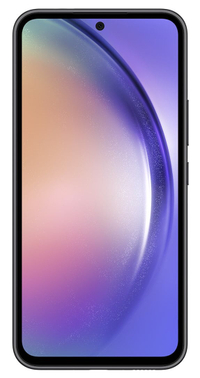 Samsung Galaxy A54 5G: was $409 now $49 @ Cricket
It's the king of cheap phones for many reasons. The Samsung Galaxy A54 is a bargain like no other at its regular $409 cost, but Cricket's deal at $49 makes it one of the best Samsung phone deals you can get right now. Its main 50MP camera delivers impressive results.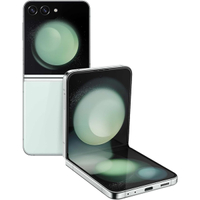 Samsung Galaxy Z Flip 5: free w/trade in @ AT&T
Samsung went bigger with the Galaxy Z Flip 5, trading the smaller outer screen of the Flip 4 with a more usable, larger 3.4-inch cover screen that can run full apps. If that's not enough, you can get it for free through AT&T with an eligible trade in.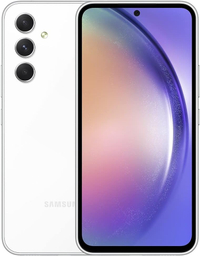 Samsung Galaxy A54: was $317 now $299 @ Amazon
The Galaxy A54 makes another appearance, but this time it's the unlocked version from Amazon that's discounted by 9% off. It might not sound like a whole lot, but at $299, it's still a fraction of the cost of a flagship model.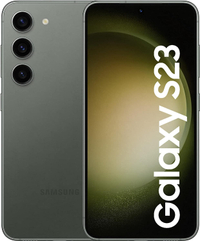 Samsung Galaxy S23: was $799 now $669 @ Amazon
Don't overlook the Galaxy S23. Even though it's technically the smallest sized phone in the S23 line, it still packs a wallop with its vibrant Super AMOLED display, outstanding triple cameras and speedy power of its Snapdragon 8 Gen 2 chip.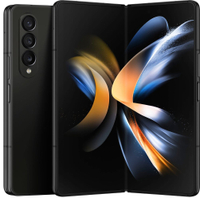 Samsung Galaxy Z Fold 4: was $1,799 now $1,049 @ Best Buy
The Verizon version of the Galaxy Z Fold 4 is a killer deal at $1,049 at Best Buy. It was my main driver for a long time up until most recently, thanks to how it deliver outstanding photos and video with its triple camera, the utility of DeX, and how I was able to run full apps next to each other.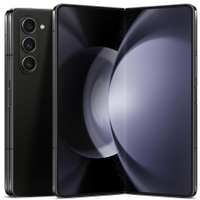 Samsung Galaxy Z Fold 5: save up to $1,000 w/trade in @ Samsung
The latest, most feature filled foldable in Samsung's lineup has everything you want: excellent multi-tasking, outstanding cameras, massive 7.6-inch inner screen and all-day battery life. The Galaxy Z Fold 5 is like a desktop PC too when you activate Samsung DeX and connect it to a monitor.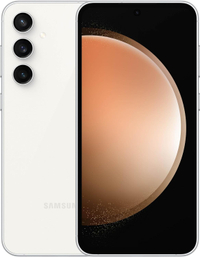 Samsung Galaxy S23 FE: was $599 now $399 @ Amazon
This is the lowest price we've seen this just recently released with a telephoto camera. The Samsung Galaxy S23 FE can be fetched for $399 over on Best Buy, and even though it's a mid-range phone, it's one of the few on the market that can shoot 8K video.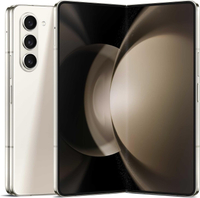 Samsung Galaxy Z Fold 5: was $1,799 now $1,299 @ Amazon
If you're looking to get Samsung's latest, most powerful foldable phone, then check out the Galaxy Z Fold 5 on Amazon. The instant discount drops its price by 28%, making it one of the best deals we've seen on this phone since its release. Sporting gapless design, better cameras, and more powerful multi-tasking, it has everything you want.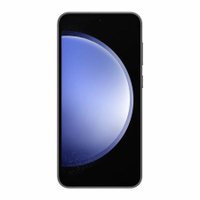 Samsung Galaxy S23 FE (Cricket): was $449 now $199 @ Cricket
You can snag an even lower price on the recently released Samsung Galaxy S23 FE courtesy of Cricket Wireless. You can't get a better deal on a phone that features triple cameras and the ability to shoot 8K video.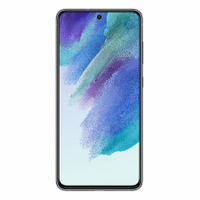 Samsung Galaxy S21 FE (Cricket): was $349 now $99 @ Cricket
When it comes to getting you through the day without worry, the Samsung Galaxy S21 FE is pretty fast at recharging its battery. In just 30 minutes of charging, it can get up to 50% battery.