Black Friday marches on, but there are still amazing iPhone deals to be found, with the very best sitting patiently below for you to come and peruse them.
My favorite deal right now is a 1TB iPhone 15 Pro Max for just $.01 at checkout at Amazon. That's $1,599 off if you sign up with Boost Infinite for service. You can also get the iPhone 15 Pro for free with trade-in at AT&T. Of course if you're happy with an iPhone 14, AT&T is offering them for $5 a month with an unlimited plan.
Here's all the best iPhone Black Friday deals so far. And don't forget to check out the best Apple Black Friday deals to save on all the latest Apple gear, including iPads, Apple Watches, AirPods and MacBooks.
Black Friday iPhone deals — Quick links
Top iPhone Black Friday deals available now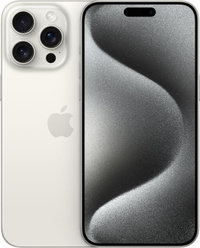 1TB iPhone 15 Pro Max: was $1,599 now $0.01 @ Amazon
Grab yourself the best iPhone for a penny over at Amazon, and all you have to do is sign up for Boost Infinite's unlimited plan for 36 months. That's $60 a month, and means you get to skip all the upfront costs associated with this early Black Friday deal.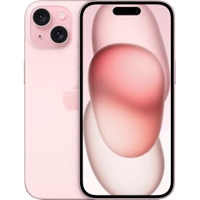 iPhone 15 Pro + Apple Watch SE + iPad: free with Unlimited Ultimate @ Verizon
Get yourself an iPhone 15 and some extra gear over at Verizon, which is offering the new phone with a free Apple Watch SE and iPad. All you need to do is trade in an eligible device and open an unlimited line. You also need to have data plans for the Apple Watch and iPad.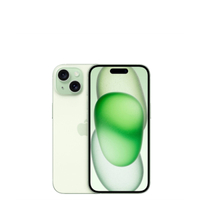 iPhone 15: $830 off w/trade-in & activation @ BestBuy
Save up to $830 on the cost of a new iPhone 15 or iPhone 15 Plus over at Best Buy, so long as you trade in an eligible device and a qualified activation. Trading in the right phone would mean the iPhone 15 is essentially free, while the Plus would be just $31. Alternatively, you can save up to $1,000 on iPhone 15 Pro and Pro Max with the same conditions.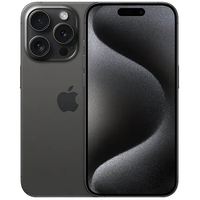 iPhone 15 Pro: free w/ trade-in + unlimited @ AT&T
Score yourself an iPhone 15 Pro without paying a penny. All you need to do is trade in an eligible phone and take out a new AT&T unlimited plan.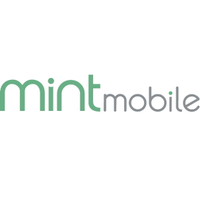 Buy iPhone 15: get 6 months free data @ Mint Mobile
While it isn't offering discounts on iPhones themselves, Mint is offering a great deal on data. All you need to do is buy a brand new device and a 6 month data plan, and Mint will throw in an extra 6 months absolutely free. Eligible phones include iPhone 15 series and the iPhone SE, and data plans cost between $15 and $30 a month.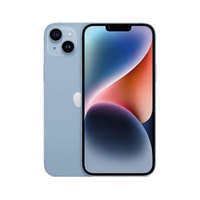 iPhone 14 Plus (AT&T or Verizon): $500 gift card with purchase @ Walmart
Walmart will give you over half the total price of the phone back in in-store credit if you don't mind picking the larger Plus model. The iPhone 14 gets a slightly less generous $350 gift card offer, but still gives you plenty of money back to spend on more stuff at Walmart.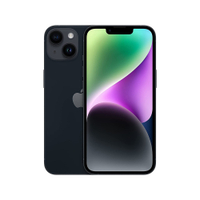 iPhone 14: Free with new unlimited line @ Verizon
If the time's come to renew your whole phone contract, and you want no limits on your 5G data, then this Verizon deal's the one for you, as the iPhone effectively comes free with your plan. This offer's available on both the iPhone 14 and iPhone 14 Plus.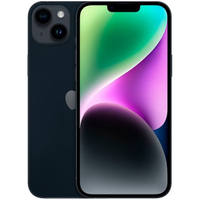 iPhone 14 Plus: was $799 now $704 @ Best Buy
Alternatively grab a $95 discount when you buy the iPhone 14 Plus outright at Best Buy. Just be sure to choose the Activate Today option to claim the full discount.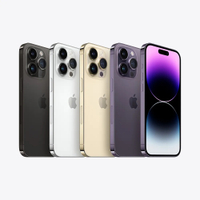 iPhone 14 Pro: $15/month w/ unlimited @ AT&T
New and existing AT&T customers can get the iPhone 14 Pro for $15/month. (No trade-in is required). You'll also need to be signed up to one of AT&T's qualifying unlimited data plans.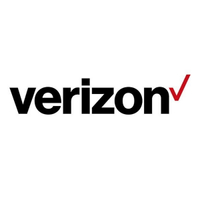 iPhone 13: free w/ unlimited @ Verizon
Verizon has multiple iPhone deals for new and existing customers. Currently, you can get the iPhone 13 for free with an eligible 5G unlimited data plan. No trade-in is required.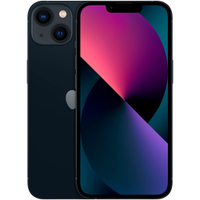 iPhone 13: was $629 now $579 @ Best Buy
If you want to pay for an iPhone 13 outright, then head over to Best Buy. The retailer has knocked $50 off the normal price, provided you choose the Activate Today option.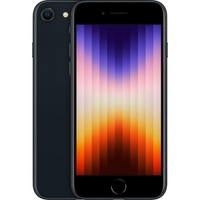 iPhone SE 2022: was $379 now $99 @ Straight Talk
If you want a cheap iPhone, then the iPhone SE 2022 is the phone to get. And right now it's a ridiculously low $49 if you sign up for a Straight Talk Silver Unlimited plan or higher ($45 a month). With a solid camera, 5G and the A16 Bionic processor, it's one of the best value phones out there right now.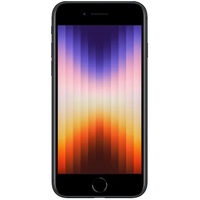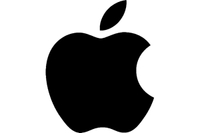 iPhone 14: up to $650 w/ trade-in @ Apple Store
Not technically a Black Friday deal, but the Apple Store will offering up to a $650 credit when you trade-in your old iPhone for one of the iPhone 14 models.