11 seasons of Dunphy/Pritchett/Tucker family chaos has left folks looking for shows like Modern Family. But you and I well know that not all family sitcoms are of the same quality.
Audiences adored Modern Family for nailing the basic sitcom needs: funny characters, multiple concurrent stories that wove together, and zany antics. That's why we're picking out the seven best sitcoms that are most similar to Modern Family available on the best streaming services.
With these shows, you'll have 25 seasons of excellent sitcoms available on Max, Hulu, Prime Video and Apple TV Plus, including mockumentaries that use the Modern Family format, to keep you laughing all the way through to the inevitable Modern Family reunion!
Black-ish
Black-ish Inheriting Modern Family's timeslot on ABC may have been a huge weight to bear to many shows, but Black-ish actually brought even heavier baggage. Over eight seasons, Black-ish made a case to be the Black sitcom, albeit one with a very specific story.
Dre Johnson (Anthony Anderson) and his wife Rainbow (Tracee Ellis Ross) appear to have it all, but he's started to wonder if his family did too good a job of assimilating into the white culture around them. And his anxieties push at the pressure points of everyone around him.
Instantly hailed as a successor to the throne for offering laughs in an easy-to-watch format, Black-ish is a show that filled a void that both ABC and audiences needed. In its later years, Black-ish pivoted to more pressing and concerning crises affecting the nation, such as police brutality experienced by the Black community and COVID-19.
Seasons: 8
Watch on Hulu
What We Do In The Shadows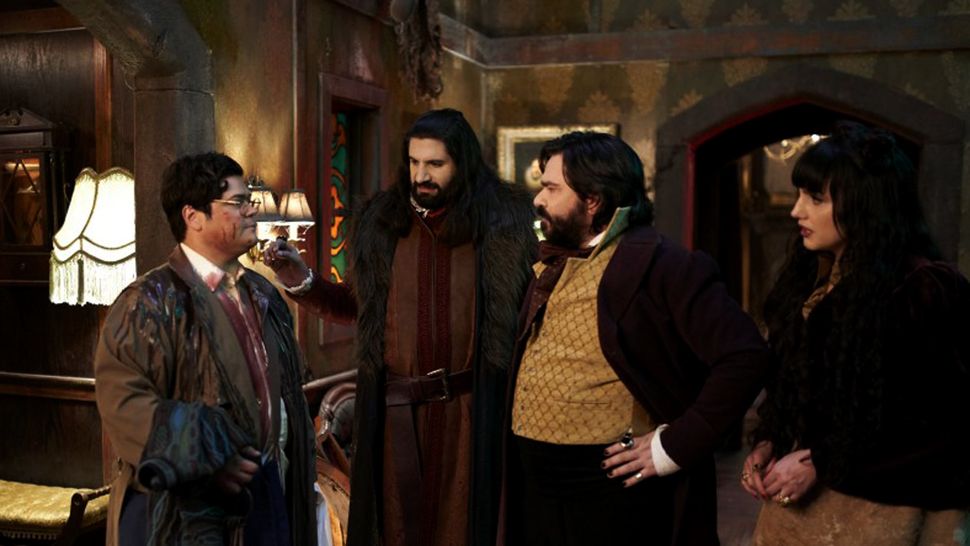 While Modern Family focused on the Dunphy flock and how they annoy each other, What We Do In The Shadows is a mockumentary about a found family that won't leave each other — no matter how irritating they all are. Oh, and they're vampires — except for Guillermo (Harvey Guillén), the doting 'familiar' (human butler) who tries to be of service.
His roommates, though, are a nightmare in their nonsense. The vain Nandor (Kayvan Novak) refuses to turn Guillermo into a vampire the way he wants, and refers to him as "Gizmo." Then, there's the boisterous and hyper-sexual sorta-couple of Laszlo (Matt Berry) and the frustrated Nadja (Natasia Demetriou), who both have more antics than the Modern Family kids ever did. Lastly, there is the soul-draining Colin Robinson (Mark Proksch), an energy vampire.
Constantly hilarious, and filled with surprises, Shadows is all about the trouble of living with and relying on others.
Seasons: 4 (5 is already confirmed)
Watch on Hulu
Abbott Elementary
Modern Family (along with The Office and Parks & Rec) pushed mockumentary comedy pretty far, and Abbott Elementary is the latest series to truly own the format. For varying reasons, the financially-lacking Abbott school in Philadelphia continues to allow documentary crews in to see its teachers struggle trying to do their jobs while their hilariously incompetent principal Ava Coleman (Janelle James) is more concerned with the latest trends.
Primarily, we follow well-meaning Janine (Quinta Brunson), who is still new at Abbott, and always manages to screw something up for everyone by trying too hard. Her intentions, of course, are great, but she always learns something by the end of the episode. Or often it's her colleagues, such as Barbara Howard (Sheryl Lee Ralph) who take home a new moral. While Ms. Howard is a veteran of the public school system, she occasionally needs reminders she's far too stubborn in her ways.
But it's newly-hired substitute teacher Gregory Eddie (Tyler James Williams) who makes the most of the mockumentary format, as his awkward looks into the cameras are funniest little touches.
Seasons: 2
Watch on Max (S1) or Hulu (both seasons)
Jury Duty
The most unbelievable surprise of 2023, Jury Duty is a free series that mixes mockumentary reality TV and sitcom with one unsuspecting cast member. Ronald Gladden believes everything around him is real, and that actor James Marsden is actually there serving jury duty, instead of playing an egotistical version of himself.
And even though everyone else is acting on set, they stay in character throughout, even when in the confessionals. It makes for a very odd show that you may not know you needed. But the goofy cast of other jurors, each with their own annoying quirk, makes for an ensemble that continually has you asking "WTF?" — or as Phil Dunphy (Ty Burrell) said, "why the face?"
Seasons: 1
Watch for free with ads on Amazon Prime Video
Party Down
If Modern Family had any consistent situation, it was that patriarchs Phil and Jay (Ed O'Neill) were completely in over their heads and couldn't convince anyone to follow their lead. Party Down shares that conceit with head caterer Ron Donald (Ken Marino), the most awkward bumbling boss you've ever seen. Yes, even Michael Scott would wonder how Ron manages to run a business.
Each episode of Party Down sees Ron and his cater-waiter employees working at a different event, though many are often caught hardly working. Even though its seasons are short and to the point, Party Down is filled with funny, from its brilliantly absurd clientele to certain Party Down Catering employees will never get along, such as himbo/aspiring actor Kyle (Ryan Hansen) and hard-sci-fi devotee/writer Roman (Martin Starr). Then, there's a will they or won't they office romance with Casey (Lizzy Caplan) and Henry (Adam Scott).
Seasons: 3
Watch on Hulu (S1 & 2) and Starz (all seasons)
Shrinking
While Modern Family pushed the blended family to its extremes, Shrinking focuses on neighbors and colleagues who have become a bit too close thanks to a tragedy. Jimmy (Jason Segel) and his daughter Alice (Lukita Maxwell) are still mourning the loss of his wife and her mother, so of course their nosy next-door neighbor Liz (Christa Miller) became a second mother to Alice. And, then, Jimmy (at work as a therapist) pulls Sean (Luke Tennie) into his life, while his boss (Harrison Ford) and coworker (Jessica Williams) question his new-found interest in breaking the cardinal rules of therapy.
And along the way, Shrinking gives you tons of feels and some surprising twists, with some laughs too. Creators Bill Lawrence, Jason Segel and Brett Goldstein somehow manage to walk a taut tightrope with this balancing act, and it consistently reaps rewards.
Seasons: 1
Watch on Apple TV Plus
Schitt's Creek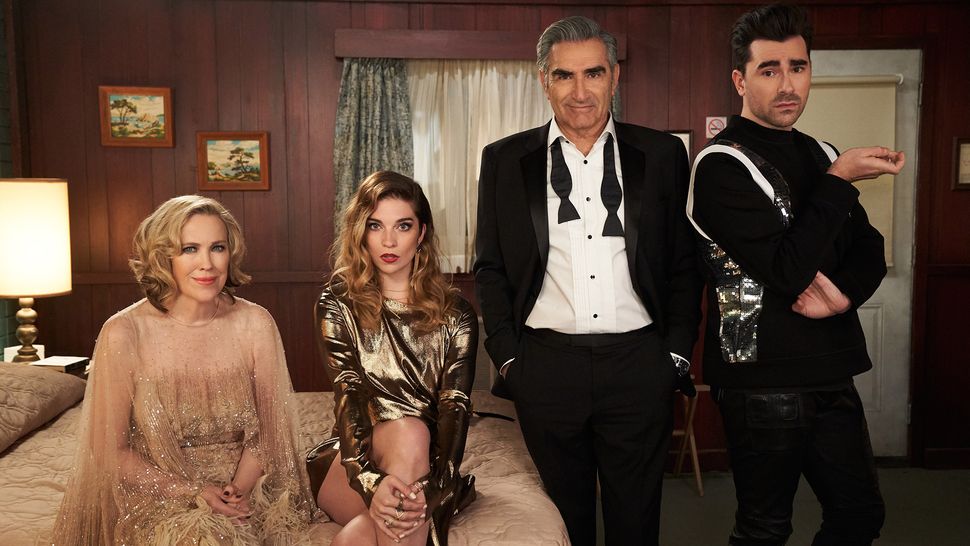 If you thought the Dunphy/Pritchett/Tucker clan was dysfunctional, you need to meet the Rose family. Johnny Rose (Eugene Levy) and wife Moira (Catherine O'Hara) used to be rich as heck, but their family "fortune" fell apart faster than you can say "Ponzi." Now they, and their two spoiled children (Daniel Levy, Annie Murphy) are broke and living amongst the lower-class poor they spent their lives joking about.
Somehow, Schitt's Creek manages to find the good in the Roses, while they're often just as repulsive with their behavior. And much like how blame falls on both sides of generational dividing lines on Modern Family, neither the kids nor the parents are worse than the other.
Seaons: 6
Watch for free with ads on Amazon Prime Video or with a Hulu subscription
More from Tom's Guide