Lionel Messi began the U.S. phase of his stellar career in trademark fashion, and now it's time to watch his second act continue in the shape of Inter Miami vs Atlanta United in tonight's 2023 Leagues Cup clash.
In the 94th minute of injury time on his Inter Miami debut, Messi curled a majestic free-kick into the top corner to prove exactly what those in Florida – and MLS fans around the world – can look forward to.
The Inter Miami vs Atlanta United live stream is not to be missed. Better still, there's currently 50% off an MLS Season Pass. Travelling overseas? You can always watch Inter Miami vs Atlanta United from anywhere with a VPN.
Inter Miami vs Atlanta United live streams: TV schedule, dates
Nothing was as inevitable as Lionel Messi's 94th-minute winner on his Inter Miami debut. The 36-year-old may be in his twilight years, but with one swish of his left foot Messi proved that the magic will remain for some time yet. "It was like a movie that will play on repeat forever," said Miami boss Tata Martino. There are even rumours that Luis Suarez is on the franchise's agenda as owner David Beckham goes about rebuilding an old folks' home for the Barcelona 2014/15 Champions League-winning side.
Miami need them. Sat bottom of the MLS Eastern Conference, they'll be determined to build some momentum during the midseason Leagues Cup and return to domestic matters in a few weeks' time with renewed vigour for a tilt at the play-offs. Messi has already been installed as captain and should start against Atlanta United on Tuesday evening, along with Busquets.
Atlanta United, however, are no pushovers as 2018 MLS champions. Indeed, they'll be facing a familiar face in Fort Lauderdale as Miami striker Josef Martinez played a big part in that title win five years ago. Though their form has slid since, the Five Stripes have had an improved 2023 season after failing to qualify for the play-offs last term. Captained by former Aston Villa goalkeeper Brad Guzan, Atlanta will hope forward Giorgos Giakoumakis – a Greek striker who won the 2021/22 Scottish Premiership with Celtic – can bring the goals on Tuesday evening.
As for the odds, right now DraftKings currently has Messi's Inter Miami (-110) as the favorite to Atlanta United (+255). Atlanta's odds have shrunk a bit, while Miami's have gone up.
Make sure to catch all the potential Lionel Messi action by tuning into the Inter Miami vs Atlanta United live stream. Scroll down for details.
How to watch Inter Miami vs Atlanta United anywhere
Inter Miami vs Atlanta United live streams will be shown on many different channels across the world, but what if you're not in your home country and want to watch it on your usual service?
The answer is to use a VPN, or virtual private network. A VPN will let you tune into your home coverage from wherever you are — meaning that if you're abroad, you can use one of the best VPN services to watch the games live as if you were in your lounge.
Our favorite right now is ExpressVPN, thanks to its combination of superb speed, great customer service and excellent device support. It also offers a no-questions-asked 30-day money-back guarantee, so you could check it out without having to sign up long-term.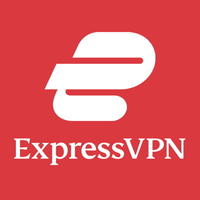 Speed, security and simplicity combine to make ExpressVPN our favorite VPN service. In our testing, we were impressed by its fast connection times and by its ability to access more than 3,000 services in 160 locations across 94 countries. A 30-day money-back guarantee is another bonus.
Using a VPN is incredibly simple.
1. Install the VPN of your choice. As we've said, ExpressVPN is our favorite.
2. Choose the location you wish to connect to in the VPN app. For instance if you're in the U.K. and want to view a U.S. service, you'd select U.S. from the list.
3. Sit back and enjoy the action. Head to Sling or another service and watch the game.
Inter Miami vs Atlanta United live streams by country
How to watch the Inter Miami vs Atlanta United live stream in the US

In the U.S., FOX will broadcast selected MLS regular season and Cup games. The Fubo 7-day free trial is a good option for those matches, but it looks like the Inter Miami-Atlanta United game is not one of the FOX/FS1 picks.
Happily, you can also watch all MLS and Leagues Cup games on Apple TV Plus, via the MLS Season Pass. Ever better, the pass is currently on offer at 50% off for the remainder of the MLS season, coming in at just $49 (or $39 if you're already an Apple TV Plus subscriber).
But what if you're usually based in the U.S. but aren't at home for a particular Inter Miami vs Atlanta United live stream? Maybe you're on holiday and don't want to spend money on pay TV in another country when you'd usually be able to watch for free at home?
Don't worry — you can watch it via a VPN instead. We've laid out how to do that just above.
How to watch Leagues Cup (and MLS) live streams with Apple TV Plus
No matter if you're in the U.K, the U.S., Australia or beyond, Apple TV Plus is the easiest way to watch Lionel Messi's debut in Inter Miami vs Atlanta United in the Leagues Cup.
Whether you subscribe to Apple TV Plus or not (though it's cheaper if you do), you can watch every single MLS live stream in the season with Apple's MLS Season Pass.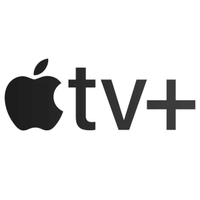 The MLS Season Pass, which packs in every single game in the MLS calendar, drops in price from $79 to $39 for the rest of the season if you have Apple TV Plus. Those without Apple TV Plus will now see a $49 fee and not a $99 fee. Month-to-month pricing ($14.99 for those without Apple TV Plus, $12.99 for those who subscribe) does not change.
How to watch Inter Miami vs Atlanta United live streams in Canada

If you're in Canada and want to know how to watch Inter Miami vs Atlanta United in the 2023 Leagues Cup, you'll find the soccer action on Apple TV Plus.
You also, however, have the option to watch on TSN if you already have a subscription to TSN Direct: you can pick it up for $7.99 a day or $19.99 a month.
More from Tom's Guide