House of Maxwell is an explosive three-part documentary series from the BBC, charting the rise and fall of the Maxwell dynasty over 50 years, from the humble beginnings of media mogul Robert Maxwell to his mysterious death, and the trial of his daughter, Ghislaine Maxwell, and her links to Jeffery Epstein. Our guide below details how to watch House of Maxwell online from anywhere with a VPN — and potentially for FREE.
House of Maxwell: Live streams, TV channel
Robert Maxwell started life in what is now Ukraine, surviving the Holocaust before relocating to the U.K., spending time as an MP and building a multimillion-pound media empire. However, following his death in 1991 (an apparent accident in which he fell from his yacht off the Canary islands), revelations of unsavoury business practices and large scale fraud began to come to light and led to the unraveling of the Maxwell dynasty.
This gripping documentary explores Maxwell's downfall and his relationship with daughter Ghislaine, notorious for her involvement with disgraced financier Jeffrey Epstein, which lead to her 2021 prosecution for exploiting and abusing minors. The documentary also features interviews with Ghislaine's victims, laying bare her horrific crimes. In June 2022, she was sentenced in New York to 20 years imprisonment. In February 2023, she launched an appeal against her conviction.
Featuring never-before-seen footage unearthed by the filmmakers, House of Maxwell is full of chilling revelations and shocking testimony. Read on for how to watch House of Maxwell online – from anywhere in the world.
FREE House of Maxwell stream
How to watch House of Maxwell for FREE on BBC iPlayer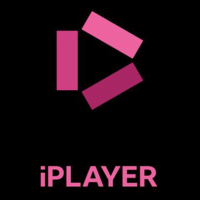 You can watch all three episodes of House of Maxwell right now via FREE on-demand service, BBC iPlayer. You will of course need a valid TV license if you want to watch the series on the streaming service.
Traveling outside the U.K.? Don't worry — as we explain below, you can watch on-demand when you download a VPN. Details just below.
BBC iPlayer is packed full of high-quality shows, including David Attenborough's latest triumph – Planet Earth 3.
Watch from anywhere
How to watch House of Maxwell online from anywhere with a VPN
Currently traveling in a country where BBC iPlayer isn't available? With the right VPN (Virtual private network), you can continue to access your usual platforms and watch your favorite shows online no matter where in the world you are.
We've evaluated many options, and the best VPN is ExpressVPN. It meets the VPN needs of the vast majority of users, offering outstanding compatibility with most devices and impressive connection speeds. It's also affordable at $12.95 per month. (Signing up for longer periods of six months or a year reduces the cost even more down to a minimum of $6.67).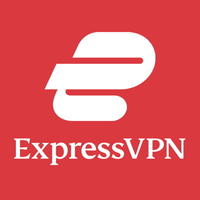 Safety, speed and simplicity combine to make ExpressVPN our favorite VPN service. It's also compatible with loads of devices and there's a 30-day money-back guarantee if you want to try it out.
Using a VPN is incredibly simple.
1. Install the VPN of your choice. As we've said, ExpressVPN is our favorite.
2. Choose the location you wish to connect to in the VPN app. For instance if you're in the U.S. and want to view a U.K. service, you'd select U.K. from the list.
3. Sit back and enjoy the show. Head to BBC iPlayer and stream House of Maxwell online.
---
How to watch House of Maxwell online in Canada
House of Maxwell is available in Canada for FREE via CBC Gem. CBC Gem is available for free ad-supported or users can opt for the premium tier (giving you ad-free content in full HD) that'll set you back $4.99 a month after the free trial.
Canadian travelling abroad and unable to access your free CBC Gem account? As mentioned above, a VPN will let you stream Planet Earth III online no matter where you are.
How to watch House of Maxwell online in the U.S.
House of Maxwell is available on BBC Select via Amazon Prime in the US, with all three episodes available now.
You can stream House of Maxwell if you have both an Amazon Prime and BBC Select subscription. A 30-day free trial is available to new Amazon Prime customers, while BBC Select offers a 7-day free trial. After that, you'll pay $14.99 a month to remain an Amazon Prime member and $4.99 to continue watching BBC Select content.
How to watch House of Maxwell online in Australia
House of Maxwell is available in Australia for FREE via SBS On Demand.
It's also available on Binge, which is free for the first 14 days, and starts at $10 per month for one screen and SD viewing.
Remember: if you're based in Australia but aren't there at the moment, you could still connect to SBS On Demand and stream House of Maxwell, all you need is a VPN such as ExpressVPN.
Episode guide and trailer
House of Maxwell full episode guide
House of Maxwell – Episode 1 on BBC iPlayer
When Ghislaine Maxwell was convicted of grooming and trafficking underage girls, she became a household name with her face on front pages of newspapers all over the world. But she wasn't always the most notorious member of the Maxwell family. Episode 1 tells the story of how her father Robert started the extraordinary saga that is the Maxwell family story and the formative influence he had on the lives of Ghislaine and his other children. Secret tapes reveal for the first time the shockwaves his disappearance at sea sent through his business empire as news spread that millions in investors' money had seemingly vanished with him. The rise of the Maxwells seemed unstoppable. But behind the grandeur and illusions of grand success, all is not as it seems. When the news breaks of Robert's mysterious disappearance off his yacht in the Canary Islands, Ghislaine and her mother travel to Tenerife and are met by a media frenzy. But there's another problem. Unreleased secret recordings of executives within his businesses show the rising panic as they began to realise there are huge holes in Robert's company finances. It is the beginning of a scandal that will change the lives of all of the Maxwells forever.
House of Maxwell – Episode 2 on BBC iPlayer
With the shocking news that Robert Maxwell's body has been found in the sea, the family is left reeling. Devastated daughter Ghislaine prepares to address the world's media.
House of Maxwell – Episode 3 on BBC iPlayer
The story of the latest in a long line of scandals to engulf the Maxwell family: the trial of Ghislaine Maxwell.
House of Maxwell official trailer
More from Tom's Guide