Another globe-spanning instalment of the BBC's peerless documentary series is here, exploring new, wildly different habitats and the unique fauna and flora that co-exist within them. Episode 7 airs Sunday, Dec. 3 in the U.K..
Our guide below details how to watch Planet Earth III online for free now. And, should you find yourself away from home, you can stream the series from anywhere with a VPN.
Stream Planet Earth III online FREE: TV channel, start time, and streaming options
U.K. date and time: Planet Earth III premiered Sunday Oct. 22 at 6:15 p.m. BST on BBC One and BBC iPlayer.
U.S. date: November 4 on both BBC America and AMC Plus.
► FREE STREAM — BBC iPlayer (U.K.)
► Watch anywhere — Try ExpressVPN 100% risk free
A good 17 years since its critically acclaimed debut, Planet Earth returns to wow us with its sublime depiction of life's remarkable tenacity – and yes, at 97 years old, David Attenborough is back to share his incredible knowledge and wonder of the natural world.
Employing high-speed cameras, stunning aerial photography, and remote activated deep-sea submersibles, Planet Earth captures in breath-taking detail the battle to survive by myriad species living within a range of habitats.
This eight part series follows some of the world's most remarkable species in (surprising) habitats, from shot of a rhino walking through the streets of Sauraha, Nepal, to a scene in which black bears forage for food in the city dumpsters around Lake Tahoe.
Prepare for an emotion-swelling spectacle as we explain how to watch Planet Earth III online and stream FREE from anywhere with a VPN.
FREE Planet Earth III stream
How to watch Planet Earth III for FREE on BBC iPlayer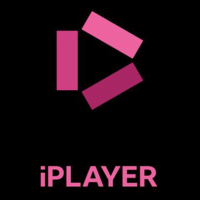 Planet Earth III returned on Sunday, October 22 at 6:15 p.m. on BBC One. Episode 7 will air at 6:20 p.m on Sunday, Dec. 3, and there will be eight episodes in total, broadcast around the same time every Sunday.
You can also enjoy Planet Earth III through the BBC's FREE on-demand service, BBC iPlayer. Live stream each episode or watch them on-demand shortly after their TV broadcast. Note: you will need a valid TV license if you want to watch the series as it airs.
Travelling outside the U.K.? Don't worry — as we explain below, you can watch it live or on-demand when you download a VPN.
Watch from anywhere
How to watch Planet Earth III online from anywhere with a VPN
Currently traveling in a country where BBC iPlayer isn't available? With the right VPN (Virtual private network), you can continue to access your usual platforms and watch your favorite shows online no matter where in the world you are.
We've evaluated many options, and the best VPN is ExpressVPN. It meets the VPN needs of the vast majority of users, offering outstanding compatibility with most devices and impressive connection speeds. It's also affordable at $12.95 per month. (Signing up for longer periods of six months or a year reduces the cost even more down to a minimum of $6.67).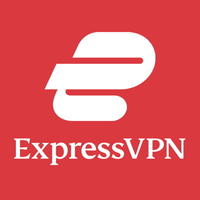 Safety, speed and simplicity combine to make ExpressVPN our favorite VPN service. It's also compatible with loads of devices and there's a 30-day money-back guarantee if you want to try it out.
Using a VPN is incredibly simple.
1. Install the VPN of your choice. As we've said, ExpressVPN is our favorite.
2. Choose the location you wish to connect to in the VPN app. For instance if you're in the U.S. and want to view a U.K. service, you'd select U.K. from the list.
3. Sit back and enjoy the show. Head to BBC iPlayer and stream new episodes of Planet Earth III online.
---
How to watch Planet Earth III online in the U.S.
Planet Earth III debuted on BBC America in the U.S., but fans of the BBC's sterling documentary series will had to wait two weeks before it landed Stateside. Planet Earth III is broadcast on BBC America from Saturdays at 8:00 p.m. ET/PT. New episodes are to be released weekly.
For those with BBC America as part of their cable plan, watching Planet Earth III will be a breeze. But if you've cut the cord, there are a number of affordable – and some free – streaming options available too.
You can stream Planet Earth III if you have both an Amazon Prime and AMC Plus subscription. A 30-day free trial is available to new Amazon Prime customers, while AMC Plus offers a 7-day free trial. After that, you'll pay $14.99 a month to remain an Amazon Prime member and $8.99 to continue watching AMC Plus content.
Alternatively, Sling TV offers a linear stream of BBC America as part of both its Sling Blue and Sling Orange plans. New users get 50% off their first month.
How to watch Planet Earth III online in Canada
In Canada, Planet Earth III is available the same time as the US, streaming on AMC+
It's CA$6.99 a month after a 7-day free trial, and includes TV shows and movies from Shudder and Sundance TV, as well as hit shows like Mad Men and Gangs of London.
Travelling outside the U.K. and unable to access your free BBC iPlayer account? As mentioned above, a VPN will let you stream Planet Earth III online no matter where you are.
How to watch Planet Earth III online in Australia
Planet Earth III is available for FREE in Australia, airing on Channel 9 on Wednesdays at 8:00pm AEST. It's also available to stream via 9Now.
Remember: if you're based in the U.K. but aren't there at the moment, you could still connect to BBC iPlayer and stream Planet Earth III live or on-demand. All you need is a VPN such as ExpressVPN.
What is Planet Earth III?
Almost two decades Planet Earth's seismic 2006 debut, the series announces its epic return with this stunning trailer, which provides a montage of awesome landscapes and wide-eyed creatures. Set to "Pompeii" by pop-rock band Bastille for goosebump-raising effect, a procession of scenes convey the colorful vibrancy and diversity of the "breath-takingly beautiful" natural world and its perilous fragility. As a forest fire rages and people gather to soothe a stranded dolphin, the series suggests mankind's intimate relationship with the animal kingdom and the need for us to safeguard against climate change. To wrap things up, the warm tones of David Attenborough conclude that, "This is Planet Earth III."
More from Tom's Guide