Rick and Morty season 7 is almost over! This latest season took surprisingly less than expected to get to us given the show had to be upended due to co-creator Justin Roiland being fired in January following domestic assault allegations. That meant not only replacing creative elements of the show but a key voice actor as well.
Yes, that's right. We have new voice actors for season 7. Ian Cardoni is now the voice of Rick Sanchez and Harry Belden is the voice of Morty Smith, both previously voiced by Roiland. They join the three returning main cast members Chris Parnell as Jerry Smith, Sarah Chalke as Beth Smith, and Spencer Grammer as Summer Smith.
Rick and Morty season 7 streaming details
Rick and Morty season 7 episode 9 airs Sunday, December 10 at 11 p.m. ET on Cartoon Network during the Adult Swim block.
Episodes 1-8 are available to watch now through video on demand.
• U.S. — Watch on Cartoon Network via Sling Blue
• Watch live anywhere — try ExpressVPN 100% risk-free
I've been keeping up with this season and I'll be honest, the voice actor changes have felt pretty seamless. There have been some valid complaints about the show's episodes in terms of story — though I've personally been pleased with most of the episodes so far, and fan sentiment has changed as the season has progressed — but the voice acting itself has not been an issue.
Speaking of story, we potentially got a preview of what to expect in Rick and Morty season 7 in the final episode of season 6. In that episode, Rick rambles "Rick and Morty season seven. Hunting my nemesis. Maybe trying to stay healthy while doing it, juggling plates – not every episode, Morty, it could be all happening in the background. Who knows?"
And while we're still not 100% sure what will ultimately happen in the rest of season 7, we do have a trailer that gives us some insight. Aside from Rick potentially turning himself into a leg, we see the mad scientist attend therapy (as a hologram) and continue hunting Rick Prime. We also get "Rick's famous spaghetti" because, well... why not? Check out the full season 7 trailer below.
We also got a sneak preview of what to expect in season 7 episode 1 — How Poopy Got His Poop Back. Adult Swim posted the first episode's cold open to its YouTube channel and it shows us a depressed, drunken, drugged-out Mr. Poopybutthole languishing in the Smith household. You can watch the entire cold open below if you want, or wait to watch season 7 episode 1 if you don't want to be spoiled.
So with that all said, here's everything you need to know to watch Rick and Morty season 7 online.
How to watch Rick and Morty season 7 online from anywhere on Earth
If you're out of town and Rick and Morty isn't available to watch in your current location, you don't need to be thwarted by geo-fenced restrictions. But, with the help of a virtual private network (VPN), you can watch the new episode live no matter where you are.
Our pick for the best VPN is ExpressVPN. It meets all your VPN needs, is easy to use and delivers fast internet speeds, making it simple to set up for streaming in no time at all. It also works on practically any device, starting with iOS and Android and including streaming devices such as the Amazon Fire TV Stick and Apple TV. Plus, game consoles like PlayStation 4 and Xbox One.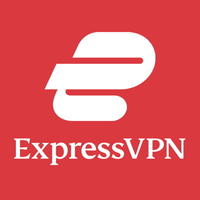 Our favorite VPN service, ExpressVPN, is our top choice. It's got a solid mix of safety, speed and ease-of-use. Plus, you get an extra 3 months free if you sign up for a year. And, heck, if you've never used a VPN before and are curious and not sure, there's a 30-day money-back guarantee if you just want to give it a try.
How do I watch Rick and Morty season 7 online in the US?
In the U.S., episode 9 of Rick and Morty season 8 airs on Sunday, December 10 at 11 p.m. ET Eastern on Cartoon Network, during the Adult Swim after-hours block of programming. Episodes 1-8 are available to watch through video on demand if you have a cable provider or cable alternative with Cartoon Network.
If you've already cut the cord, you can watch Rick and Morty on some of the best cable TV alternatives, such as Sling TV, Hulu + Live TV, YouTube TV and DirecTV Stream. Notable by its absence is FuboTV.
Of these options, we recommend Sling TV, one of the best streaming services. It's currently half off for the first month.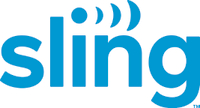 You can watch Rick and Morty season 7 live online with Sling TV. The Sling Blue package includes Carton Network, as well as ABC, NBC, Fox, Bravo, FX, USA and more channels.
How can I watch Rick and Morty season 7 online in the UK
If you're looking to watch Rick and Morty season 7 you can stream it weekly every Tuesday at 10:00 PM on Channel 4's E4.
If you're traveling in the U.K. and want to watch, try one of the best VPNs to log in back home to use the apps you prefer. We recommend ExpressVPN, which you can try now 100% risk-free.
How to watch Rick and Morty season 7 online in Canada
If you're in Canada, you're in luck, as you can likely watch Rick and Morty season 7 at the same time as those in the U.S., 11 p.m. Eastern.
You're just going to need the STACKTV channel, and fortunately, it's available on Amazon Prime Video Channels. Anyone visiting Canada should look at ExpressVPN to watch it live on the service they already pay for.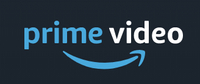 Amazon Prime Video Channels is Amazon's ala carte TV channel subscription service, where you can pay for just the channels you want. It's exclusive to Prime members, who also get Amazon's Upload and Fleabag, as well as critically acclaimed movies including The Farewell and Lady Bird.
How to watch watch Rick and Morty seasons 1-6
If you have paid cable, you can catch up on Rick and Morty by logging into Adult Swim's website and using your paid TV username and password.
All six seasons of Rick and Morty are streaming on Max and Hulu, if you happen to have subscriptions. Season 7 is not available on either streaming service yet.
Rick and Morty is also available to rent and buy on Amazon Prime Video Video, where each episode season costs $2.99 and full seasons range from $19.99 to $24.99 for season 6.