Days of Play 2023 isn't even over yet, but the next PlayStation Store sale has already arrived and this time it's the return of Double Discounts.
Several of the best PS5 games are reduced up to 35% off, but as the name suggests, you will get double the discount if you're a PlayStation Plus member at any tier level. The sale includes big savings on some of our favorite PS5 titles including Demon's Souls, Persona 5 Royal and Returnal and Resident Evil Village.
The PlayStation Double Discounts sale is scheduled to run until June 22, and there are more than 500 individual deals available. With so many top PS5 and PS4 games to choose from, we've narrowed it down to our 11 favorite picks. However, be sure to browse the full selection of deals if you're after a specific title.
Please note that all the listed on-sale prices below include the PlayStation Plus double discount. If you have a regular PSN account, the games in this roundup will be more expensive.
The best PlayStation Double Discounts deals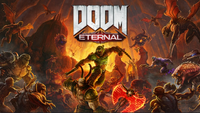 Doom Eternal: was $39 now $13 @ PlayStation Store
The sequel to 2016's epic Doom reboot, Doom Eternal is a hard-rocking shooter where you fight off the spawn of hell with an arsenal of uber-powerful weapons. It's pure video game escapism at its most relentlessly entertaining. Plus, if you want a challenge, select the toughest difficulty and prepare yourself for some of the most adrenalin-pumping action on PS5.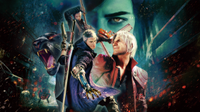 Devil May Cry 5 Special Edition: was $39 now $15 @ PlayStation Store
Devil May Cry 5 is a stylish action game all about battling big enemies and scoring bigger combos in the process, and this legendary game is now better than ever thanks to this Special Edition. Including a new playable character, Vergil, new difficulty modes and enhanced visuals and performance, Devil May Cry 5 has never looked or played better than it does on PS5.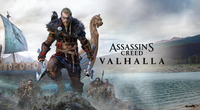 Assassin's Creed Valhalla: was $59 now $15 @ PlayStation Store
Become Eivor, a Viking warrior on a quest to conquer the untamed wilds of England, in Assassin's Creed Valhalla. Raid and loot villages for better gear, and take on numerous quests for important historical figures. If you're looking for a game you can sink dozens of hours into, Valhalla is an excellent choice. If you want to see all the game has to offer it'll take you easily more than 100 hours.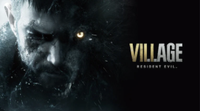 Resident Evil Village: was $39 now $19 @ PlayStation Store
The latest chapter in the beloved Resident Evil series sees Ethan Winters travel to a sinister European Village in order to recuse his daughter from unimaginable terrors. Experience pure survival-horror gameplay, and crank up the immersion with the free VR mode playable on PSVR 2. Resident Evil Village is one of the spookiest games on PS5.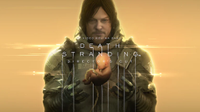 Death Stranding Director's Cut: was $49 now $19 @ PlayStation Store
Death Stranding comes from the mind of visionary game director Hideo Kojima, and this Director's Cut expands the PS4 original with new content and QoL tweaks. You play Sam Porter Bridges, a futuristic courier in a post-apocalyptic society, and it's your job to transverse rocky mountains and rushing rivers as you look to reconnect what's left of society. Just be prepared for a puzzling narrative and a whole lot of walking.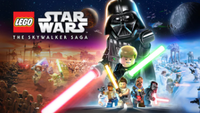 LEGO Star Wars The Skywalker Saga: was $59 now $23 @ PlayStation Store
The whole galaxy is yours to explore in LEGO Star Wars: The Skywalker Saga. Experience your favorite moments from across all nine Star Wars chapters in adorable LEGO brick form, and unlock more than 300 playable characters. This is also an excellent pick for co-op play sessions and is especially well-suited for younger players taking their first steps into the world of gaming.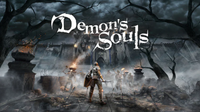 Demon's Souls: was $69 now $29 @ PlayStation Store
Return to the unforgiving land of Boletria in Demon's Souls, a full PS5 remake of the PS3 original. The precursor to the best-selling Dark Souls franchise, this brutally-challenging action RPG requires serious patience but the feeling of jubilance you'll get from slaying one of its mighty bosses is almost indescribable. Just be warned, this is one seriously tough video game.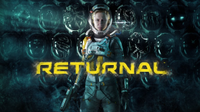 Returnal: was $69 now $29 @ PlayStation Store
Returnal is a delightfully difficult experience that combines a rougelite structure with intense bullet-hell gameplay. You play an amnestic astronaut who gets stuck in a time loop after crash landing on an alien planet, and must attempt to piece together your past while surviving against waves of hostile fauna. You'll die a lot, but you'll be compelled to return each time as Returnal quickly gets its hooks into you.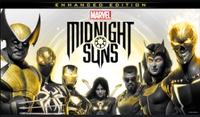 Marvel's Midnight Suns (Enhanced Edition): was $69 now $34 @ PlayStation Store
Marvel's Midnight Suns is one of the most overlooked games on PS5. It brings together a roster of iconic Marvel superheroes to battle the demonic Lilith via strategic turn-based battle. But when you're not engaged in combat you can build your relationships back at home base which in turn makes your heroes stronger. This Enhanced Edition includes five additional cosmetic skins.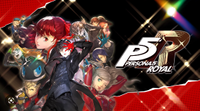 Persona 5 Royal: was $59 now $38 @ PlayStation Store
Persona 5 Royal is part turn-based RPG and part high-school simulator. You play as a new student who has recently moved to Tokyo. Soon you discover the ability to transverse a strange alternate reality and form The Phantom Thieves in an effort to fix the corrupt society around you. Just be warned, Persona 5 Royal will consume all your free time once it gets its hooks in.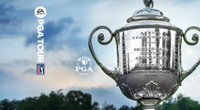 EA Sports PGA Tour: was $69 now $41 @ PlayStation Store
Take to the green in EA Sports PGA Tour. This impressive golfing simulator is the home of the majors with the exclusive license to several real-world tournaments including the iconic Masters series. There are more than 30 courses to play and a full career mode that is sure to hook you. It's just a shame the tutorials are a little lacking which can make your first few hours with the golf game a little overwhelming.