Days of Play has arrived for 2023, Sony's annual sales event is your chance to save big on a whole load of PlayStation stuff from must-play PS5 games to a subscription to PlayStation Plus.
Running from today (June 2) until June 12, the Days of Play sale just hit the PlayStation Store and it's offering significant discounts on several of the best PS5 games. This sale includes the first-ever digital discount on God of War Ragnarök, as well as deals on top-tier PlayStation exclusives including Horizon Forbidden West, Ratchet & Clank: Rift Apart, Marvel's Spider-Man: Miles Morales and Gran Turismo 7.
There are more than 500 individual deals in this latest PlayStation Store sale, and that's why we've sorted through all the discount games to bring you this roundup of our 11 favorite PS5 games on offer. In fact, some of these discounts rank among the best PS5 game deals we've ever seen.
Compiling this list was pretty tricky as there are a whole lot of great PS5 games on sale, alongside savings on loads of the best PS4 games. But, if none of our top picks appeal to you, be sure to browse the full sale on the PlayStation Store as you'll almost certainly find something you like.
The best Days of Play deals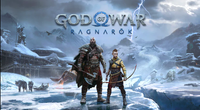 God of War Ragnarök: was $69 now $49 @ PlayStation Store
The sequel to one of the most acclaimed PlayStation games of all time, God of War Ragnarök sees father and son duo Kratos and Atreus embark on another epic journey as they travel across all Nine Realms of Norse mythology. Enjoy visceral combat against a multitude of foes, as well as rewarding exploration and a highly cinematic story that culminates in a stunning finale that you won't soon forget. Our pick for Game of the Year 2022, God of War Ragnarök is an essential PS5 game.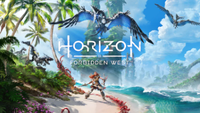 Horizon Forbidden West: was $69 now $39 @ PlayStation Store
Aloy is back, and this time PlayStation's newest icon is venturing to new lands and squaring off against a whole range of new robotic enemies in Horizon Forbidden West. This gorgeous open-world game is a real looker on the PS5, and its cinematic story will hook you from the very start. Now is also the perfect time to jump in as the Burning Shores DLC expansion is set to release in just a few weeks' time.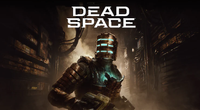 Dead Space: was $69 now $48 @ PlayStation Store
The standard edition of Dead Space is now included in the PlayStation Spring Sale, alongside the already-on-sale Deluxe version. In this full-scale remake of the PS3 survival horror classic, you must endure a horrific nightmare as everyman engineer Isaac Clarke attempts to find his lost partner onboard the USG Ishimura ship that has been overrun with mutated creatures.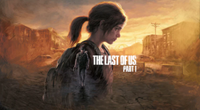 The Last of Us Part 1: was $69 now $49 @ PlayStation Store
The Last of Us Part 1 on PS5 is a stunning remake of one of the most celebrated PlayStation games of all time. Taking full advantage of Sony's next-gen hardware it offers improved visuals, performance and gameplay. Experience Joel and Ellie's original cross-country journey like you never have before. The perfect follow-up if you've just finished The Last of Us HBO show.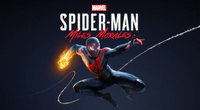 Marvel's Spider-Man Miles Morales: was $49 now $19 @ PlayStation Store
This spin-off from 2018's Spider-Man on PS4, sees a teenage Miles Morales look to prove his superhero credentials by taking on a fierce enemy that threatens to destroy New York City. Spider-Man Miles Morales is the ideal game to hold you over until the release of Spider-Man 2 later in the year. Plus, the snowy winter setting is pretty refreshing, even if it's a little out of season right now.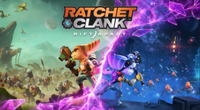 Ratchet & Clank Rift Apart: was $69 now $29 @ PlayStation Store
Ratchet & Clank Rift Apart sees the intergalactic duo embark on a dimension-hoping adventure in an effort to stop a robotic emperor from conquering the entire multiverse. Fortunately, they've got an arsenal of creative weaponry at hand, as well as some help from a new Lombax pal named Rivet. Rift Apart is a stunning showcase of the power of the PS5 with vibrant visuals and clever use of the DualSense controller.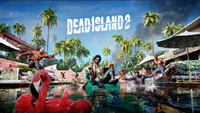 Dead Island 2: was $69 now $55 @ PlayStation Store
Dead Island 2 packs a sun-soaked playground crawling with the undead. Using just about any weapon you can get your hands on, it's your job to slay your throughway Hell-A from the mansions of Beverly Hills to the boardwalk of Venice Beach. Fully playable in co-op, Dead Island 2 is a rip-roaring open-world game full of zombies to slaughter, survivors to assist and powerful loot to collect.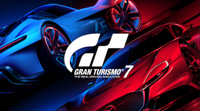 Gran Turismo 7: was $69 now $39 @ PlayStation Store
PlayStation's best-selling driving simulation series takes realism to a whole new level in this seventh mainline installment. The power of the PS5 is fully utilized by Gran Turismo 7 to bring players an authentic driving experience that is practically unparalleled. Plus, the game now packs full PSVR 2 support via a free in-game update.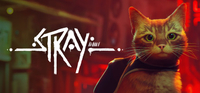 Stray: was $29 now $22 @ PlayStation Store
One of 2022's unexpected cult hits, Stray casts you as a curious cat in a world filled with humanoid robots. There's a lot to like in this cyberpunk adventure, from its visually-striking setting, to its nonverbal storytelling, to its dedicated "meow" button. The gameplay is simple, but some platforming and puzzle challenges should keep players engaged during Stray's relatively short playtime.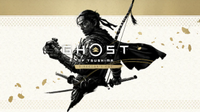 Ghost of Tsushima Director's Cut: was $69 now $29 @ PlayStation Store
In Ghost of Tsushima Director's Cut, you play Jin Sakai, a samurai on a quest to reclaim his homeland from the invading Mongol army. But you'll have to make the decision to stick to your code or use any means necessary to defeat your foes. This Director's Cut edition also includes the excellent Iki Island expansion.
Crisis Core Final Fantasy VII Reunion: was $49 now $34 @ PlayStation Store
A full HD remaster of the beloved PSP original. Crisis Core Reunion is a dramatic prequel to the legendary Final Fantasy VII game. You play Zack Fair, a young soldier who is destined to save the world and interact with iconic characters like Cloud and Sephiroth. It's not the visuals that have dramatically improved, Crisis Core has also never played this well thanks to an improved battle system.