Nintendo Direct E3 2021 recap: Breath of the Wild 2, Metroid Dread and all the big news
We got another look at The Legend of Zelda: Breath of the Wild 2, plus other exciting footage from Metroid Dread and other upcoming titles.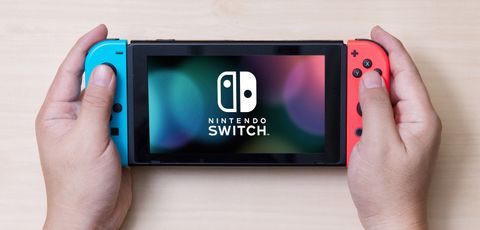 (Image: © Shutterstock)
Nintendo offered a non-stop 40 minutes of announcements at its Nintendo Direct showcase at E3 2021, including new teaser footage from The Legend of Zelda: Breath of the Wild 2, and a surprise new 2D Metroid game titled Metroid: Dread.
Other highlights include several ports of games old and new, such as Life is Strange: Remastered Collection, Danganronpa: Decadence, Super Monkey Ball Banana Mania and Mario Party Superstars.
Super Smash Bros. Ultimate got its next character, Kazuya Mishima, revealed, while Hyrule Warriors 2: Age of Calamity had two packs of DLC announced, meaning there's still stuff to enjoy if you're not done with these already-launched titles.
Sadly there was nothing to see regarding the much-rumored Nintendo Switch Pro. It seems likely that Nintendo will offer some kind of mid-life upgrade or even replacement for the Switch, which is now entering its fifth year of life. However the live stream was all about the games, not hardware.
If you want to see our as-it-happened reactions to the Nintendo presentation, you can read all about it below. Otherwise, why not check out the biggest E3 announcements so far, complete with their respective trailers.
Refresh
We've got some four hours to wait before Nintendo Direct kicks off. That feeling? Well, it's excitement; E3 2021 has been rather good so far, so we're hoping Nintendo delivers a stellar show on a par with the E3 2021 Xbox and Bethesda Games Showcase.
There are murmurs on Twitter that we should temper our expectations for this Nintendo Direct. So perhaps there won't be any huge reveals. We hope that's no the case, but time will tell!
If what I'm hearing is true, calm your expectations for the Nintendo Direct tomorrow. It sounds like so long as you don't go in super hyped or expecting huge announcements, you'll have a good time!June 15, 2021
What do you want to see from the Nintendo Direct? Tweet us @tomsguide and let us know.
There don't seem to be any last-minute Switch Pro or Breath of the Wild 2 leaks doing the rounds; this may or may not be a sign of what's to come.
Hmmm. Given that the placeholder image for the Nintendo livestream mentions that it's "focussed exclusively on Nintendo Switch software", perhaps we should temper our hopes of any Switch Pro news. Unless it's a double bluff of course...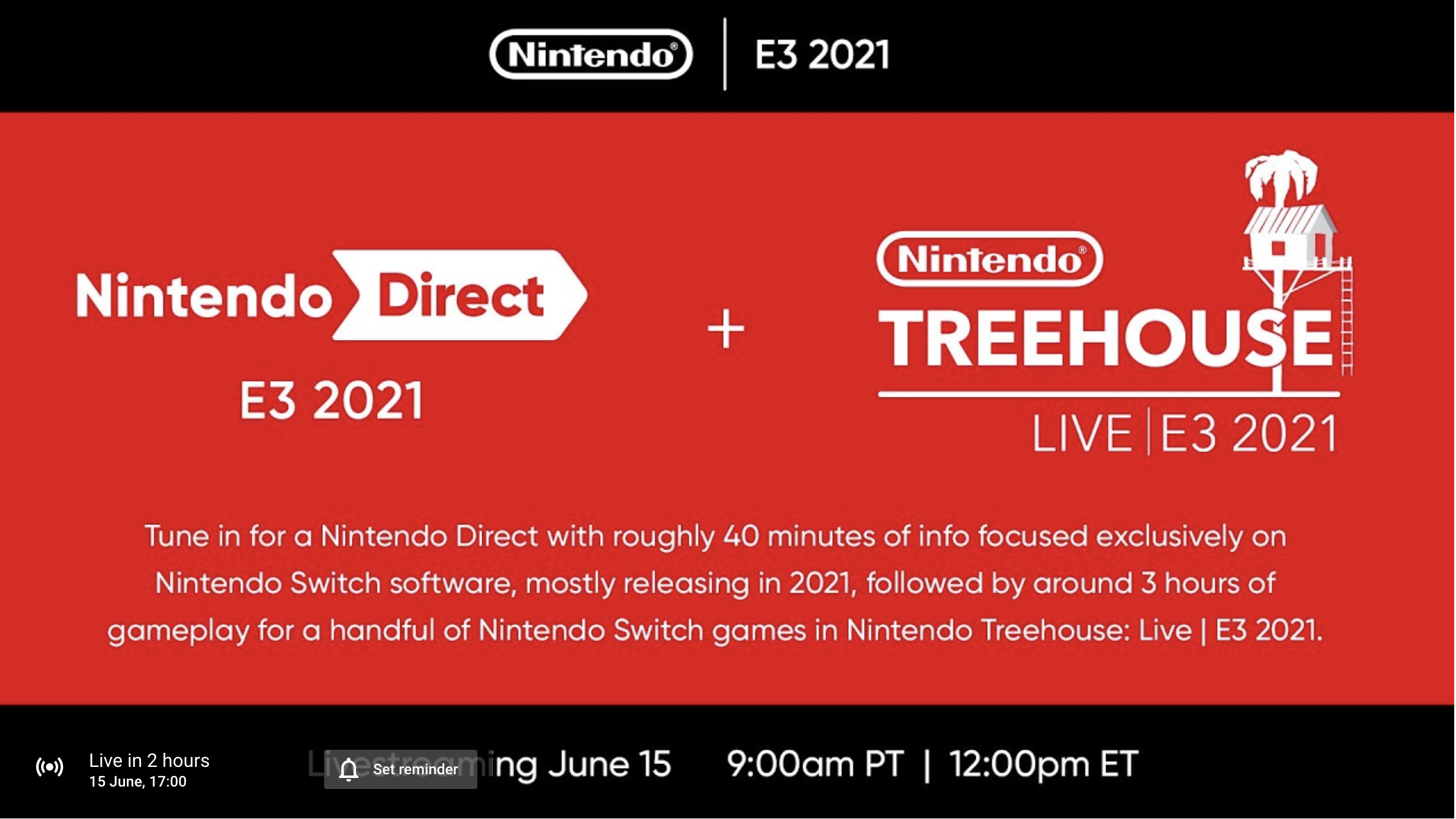 One thing we will probably see more of today is the sequel to Mario + Rabbids Kingdom Battle — Mario + Rabbids: Sparks of Hope. You can watch the trailer for this unusual turn-based tactics game below.
Less than one hour to go! Make sure you're sat down with some popcorn and your Amiibos soon so you don't miss out any of the announcements.
It's time! The stream hasn't quite got going yet, but soon we will see what Nintendo has for us today.
And here we have Shinya Takahashi and Yoshiaka Koizumi introducing us to what's going on for the fifth year of the Nintendo Switch's lifespan.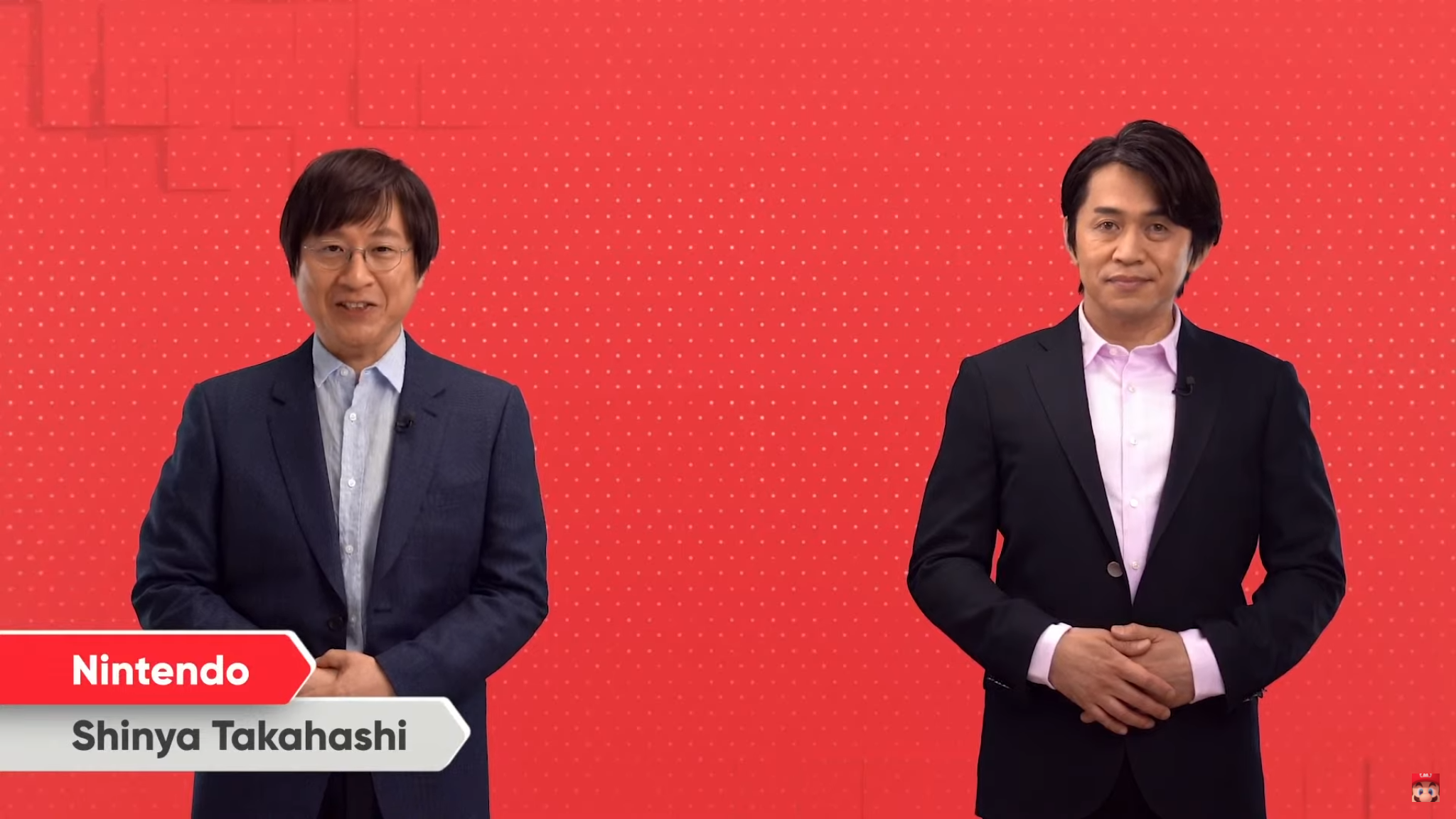 You might have hoped that that Ganondorf appearence meant some Legend of Zelda content! It was instead to introduce us to Tekken's Kazuya Mishima, the latest addition to the cast of Super Smash Bros. Ultimate,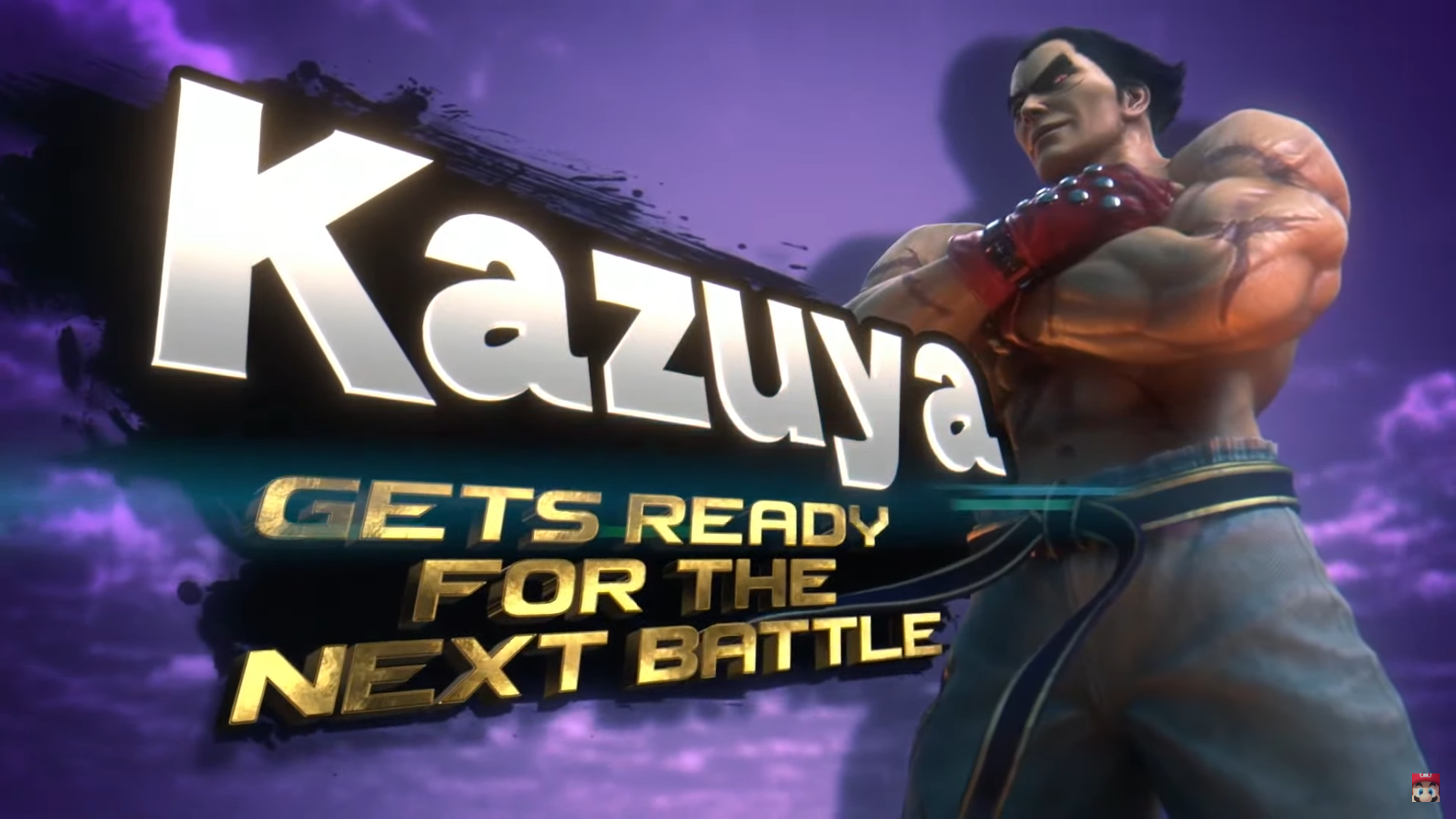 And now we've got Smash Bros. chief Masahiro Sakurai introducing Kazuya's moves. No doubt all these attacks are quite familiar to anyone who's been a fan of the 3D fighting game franchise in recent years. Ken and Ryu need to watch out!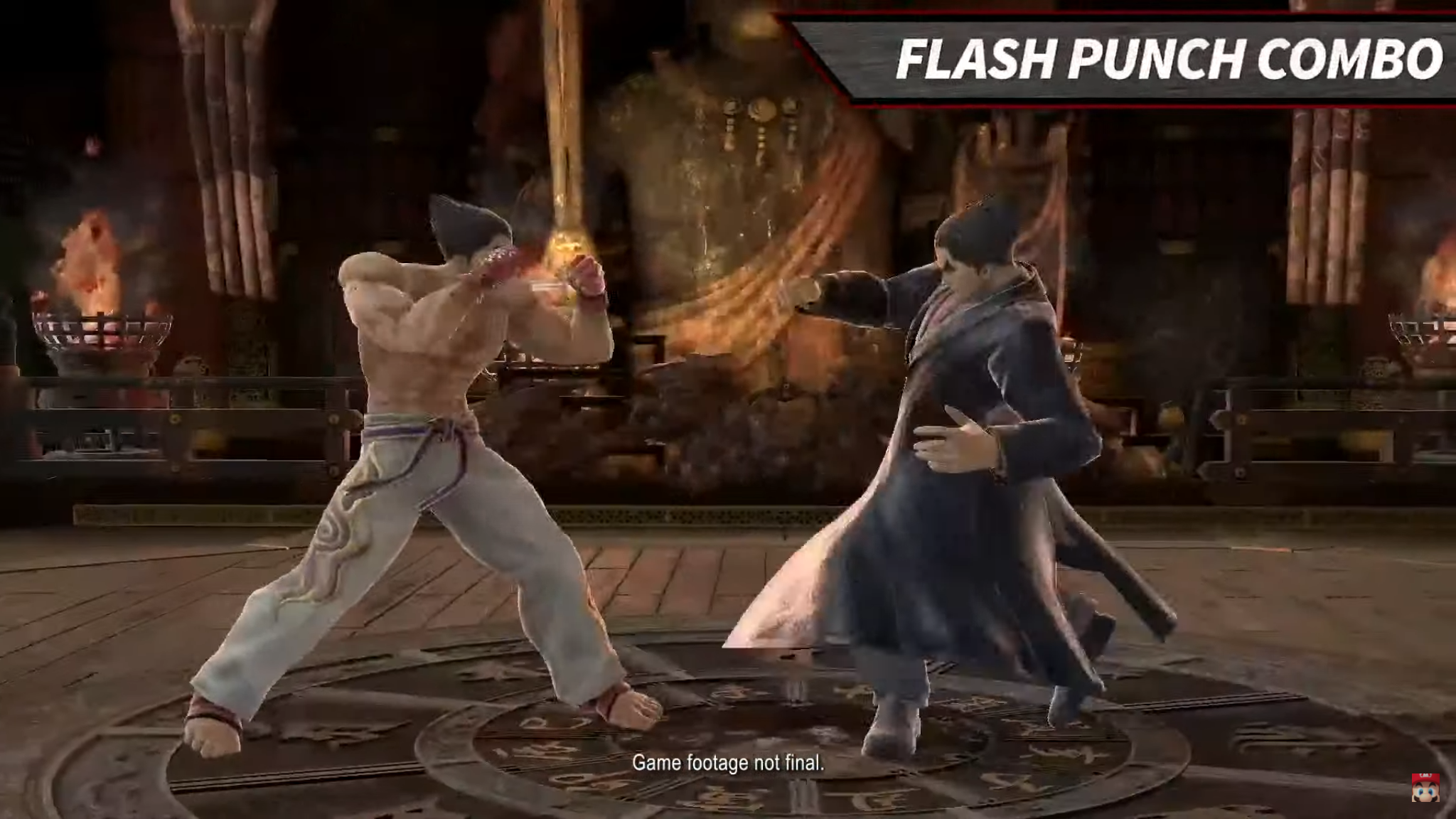 Next up, Life is Strange Remastered Collection and Life is Strange: True Colors. The original games are already popular narrative experiences, but have yet to appear on Switch. True Colors is coming on September 10, with the Remastered collection coming "later this year".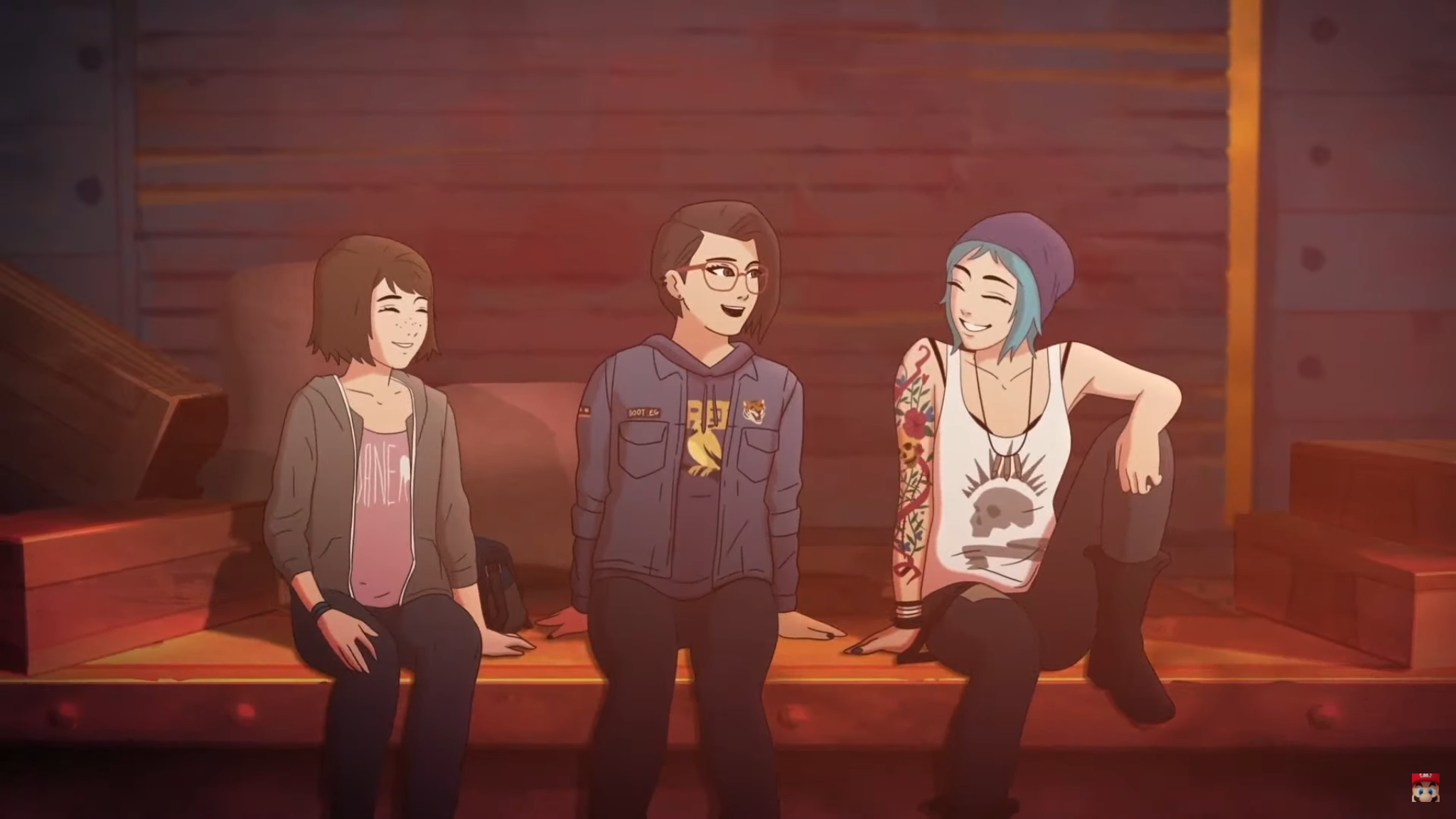 A quick flurry of games now! Marvel's Guardians of the Galaxy, Worms Rumble, Astria Ascending and Two Points Campus are all on their way to the Switch.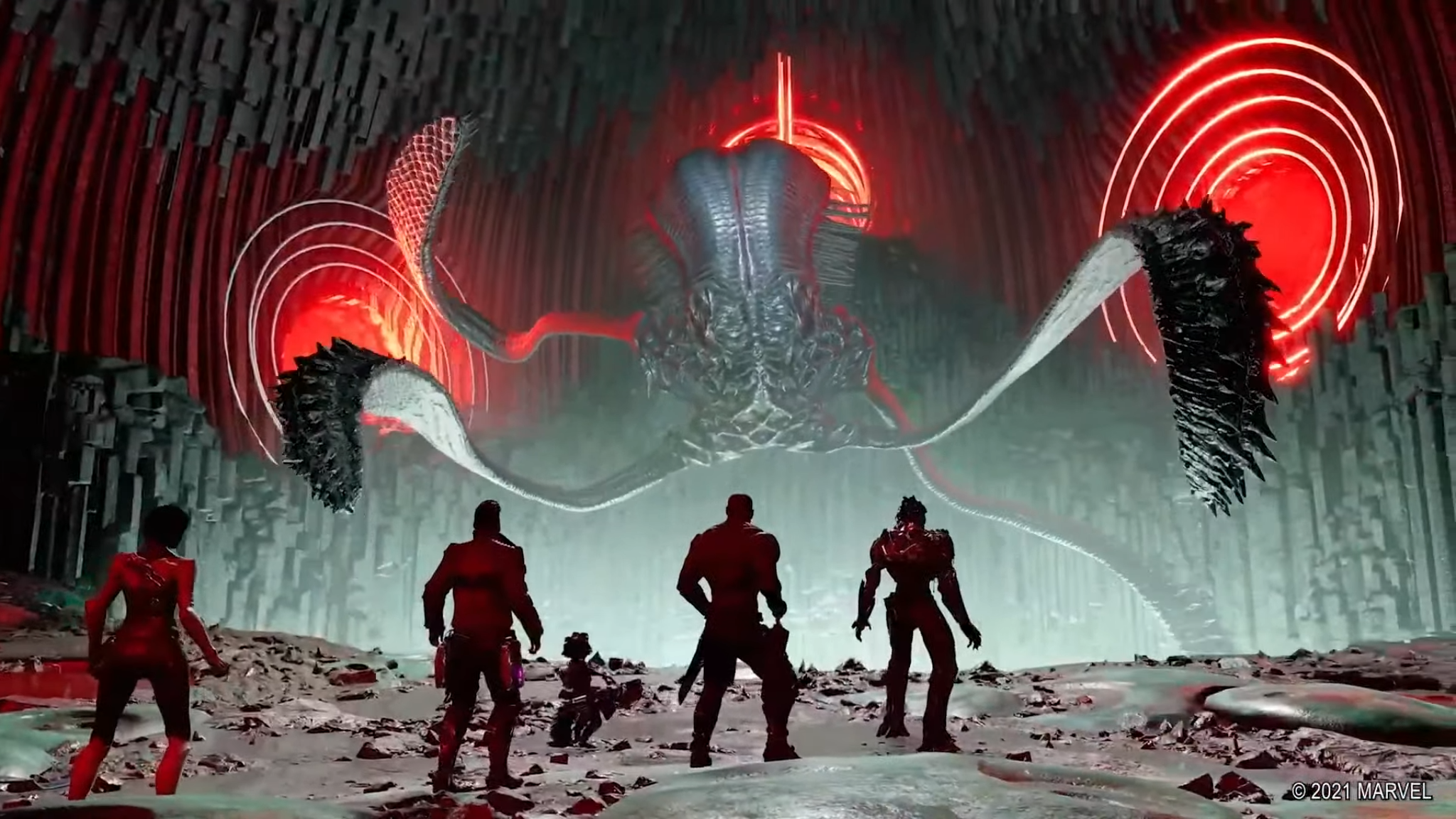 Super Monkey Ball is turning 20 years old this year, and a remastered collection, Banana Mania is coming on October 5th.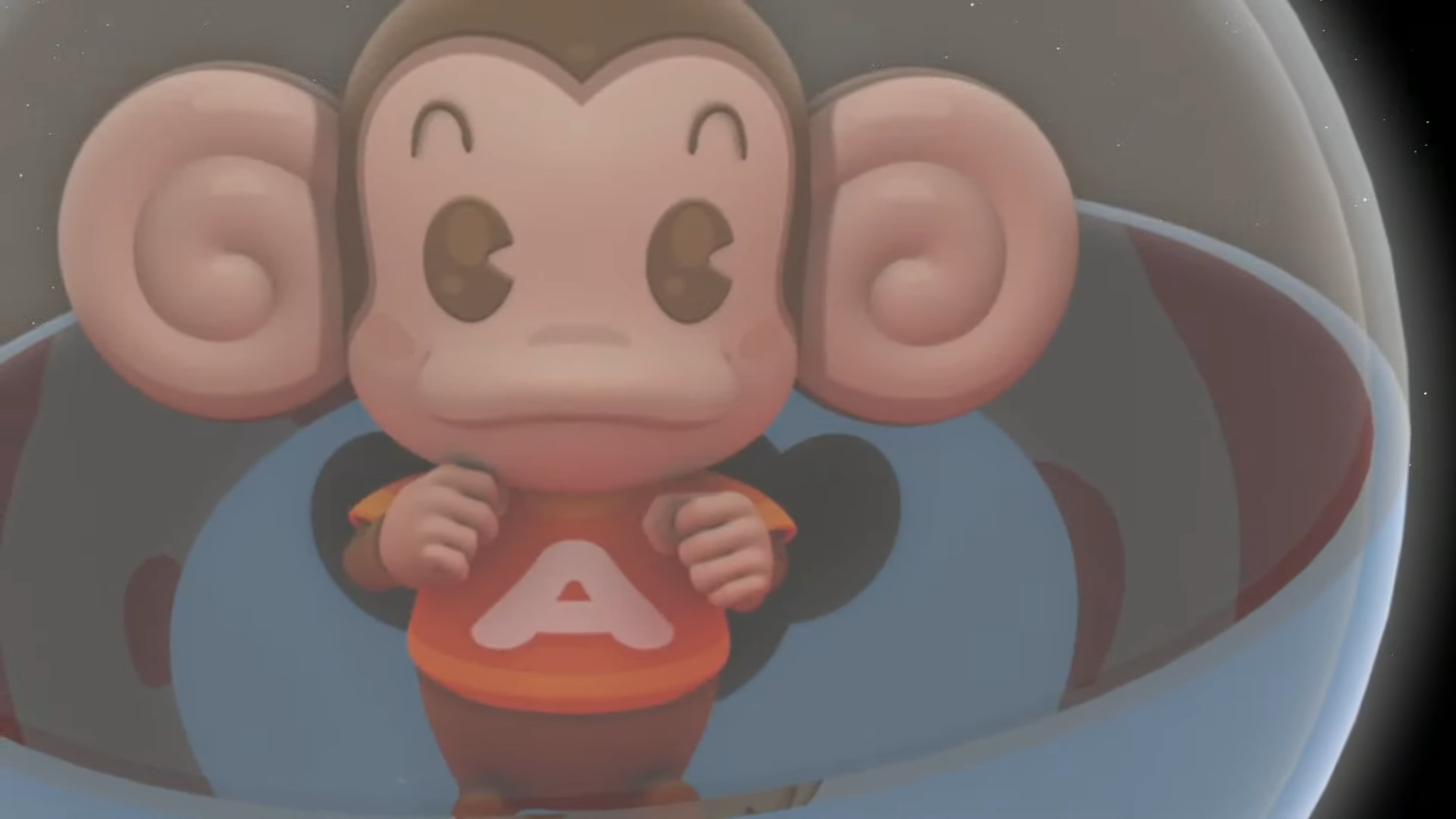 Mario Party Superstars, combining 100 mini-games (now all with button controls and online play compatability), is on the way for October 29. You can pre-order from today if you're already keen though.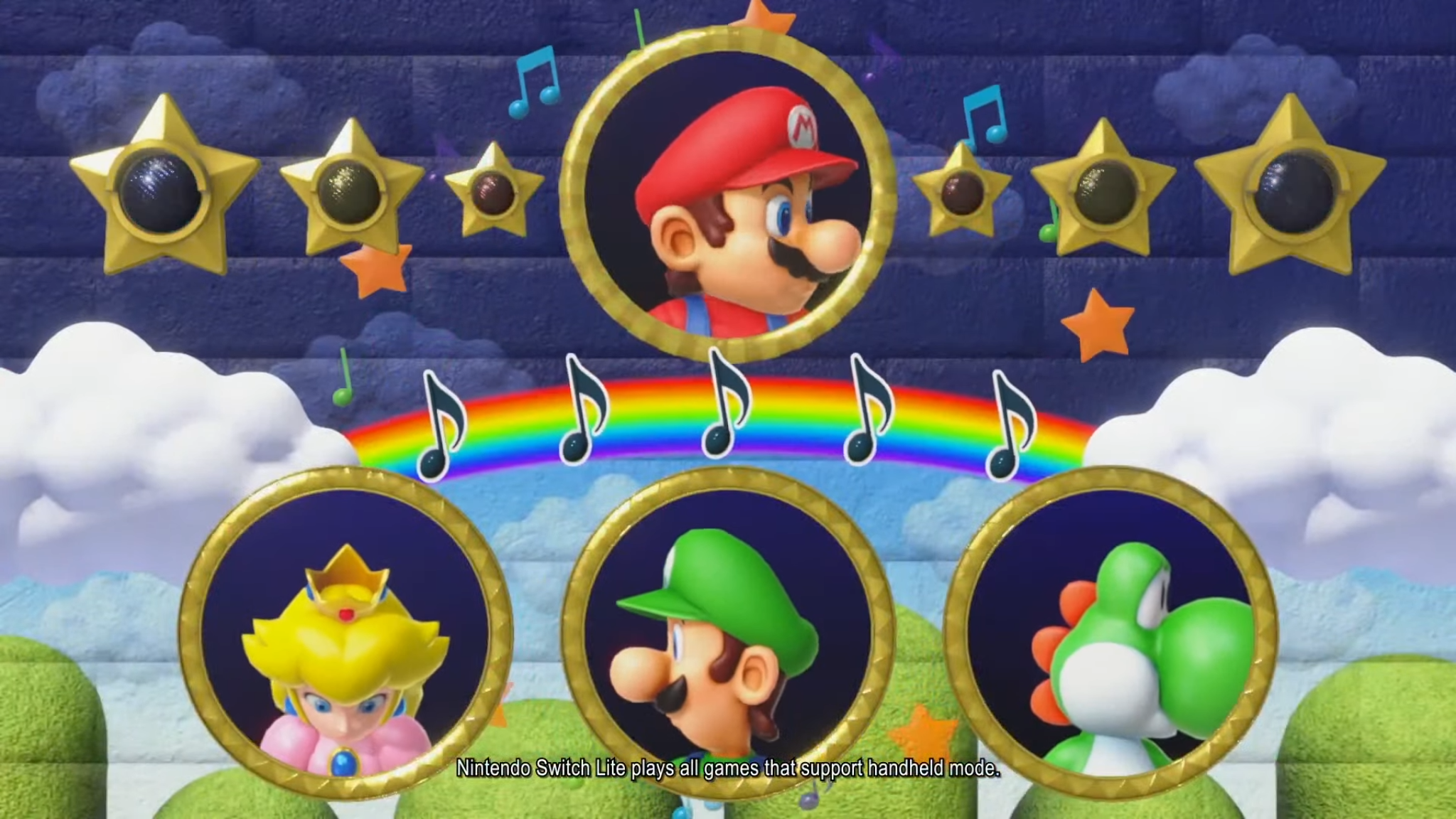 Metroid Prime 4 is confirmed as still in development, but another Metroid title, simply called "Metroid Dread", has got a brief teaser trailer, featuring not the floaty Metroids we know and love but some kind of scary robot chasing Samus in a traditional 2D map.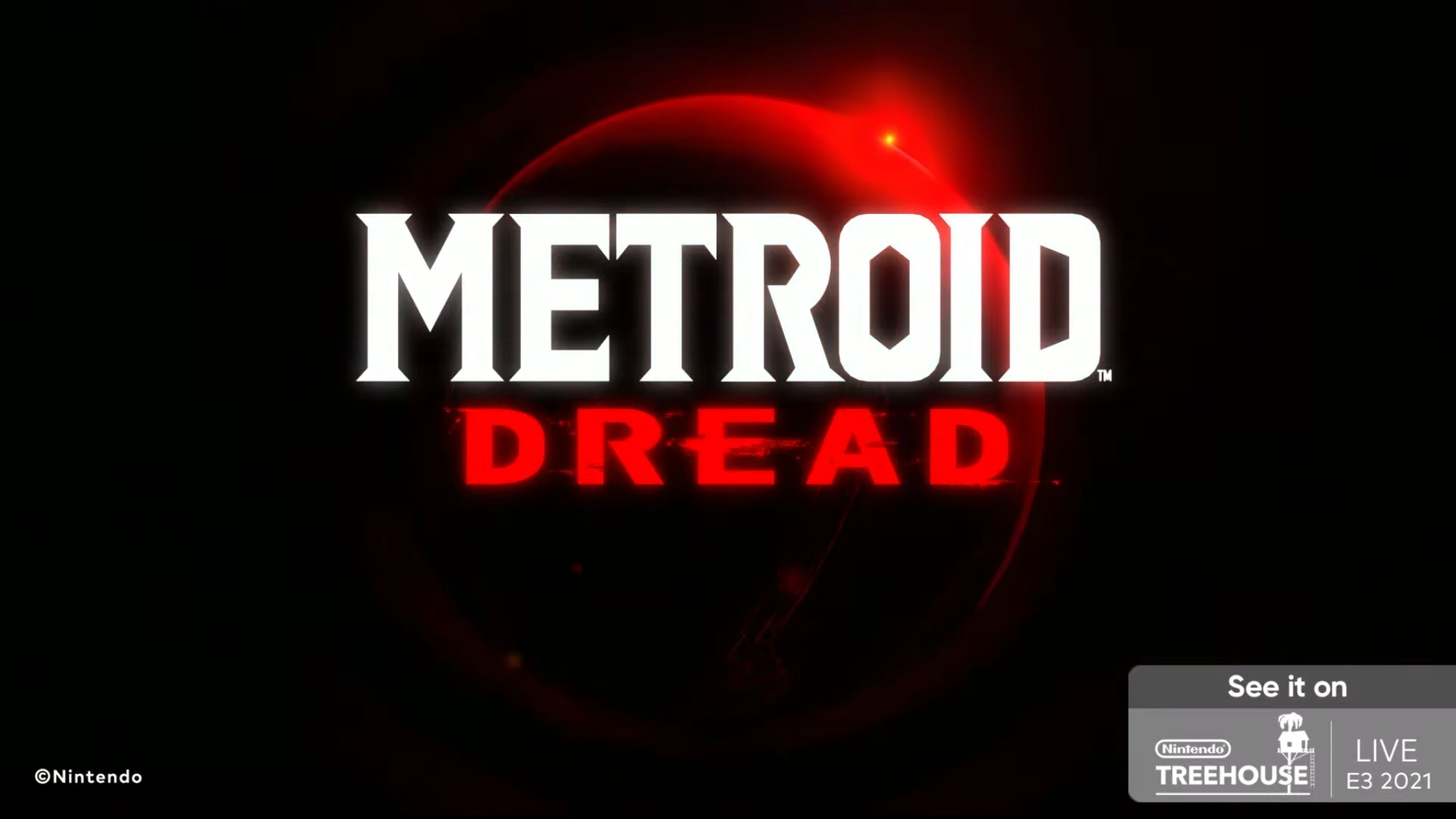 Now we get to see Samus flex her old and new powers. And it's coming October 8!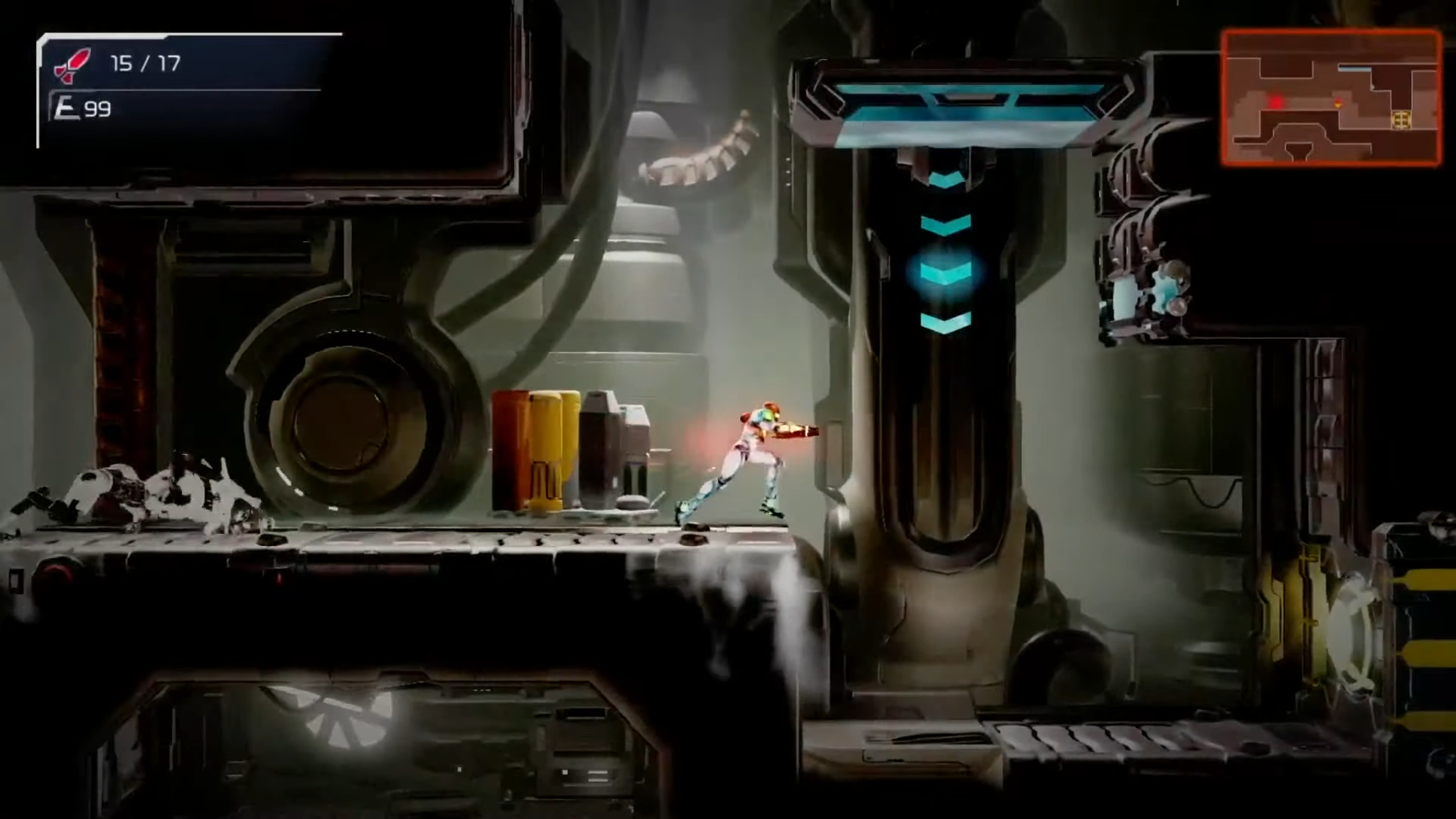 Just Dance 2022 is incoming, featuring 40 new tracks, on November 4th.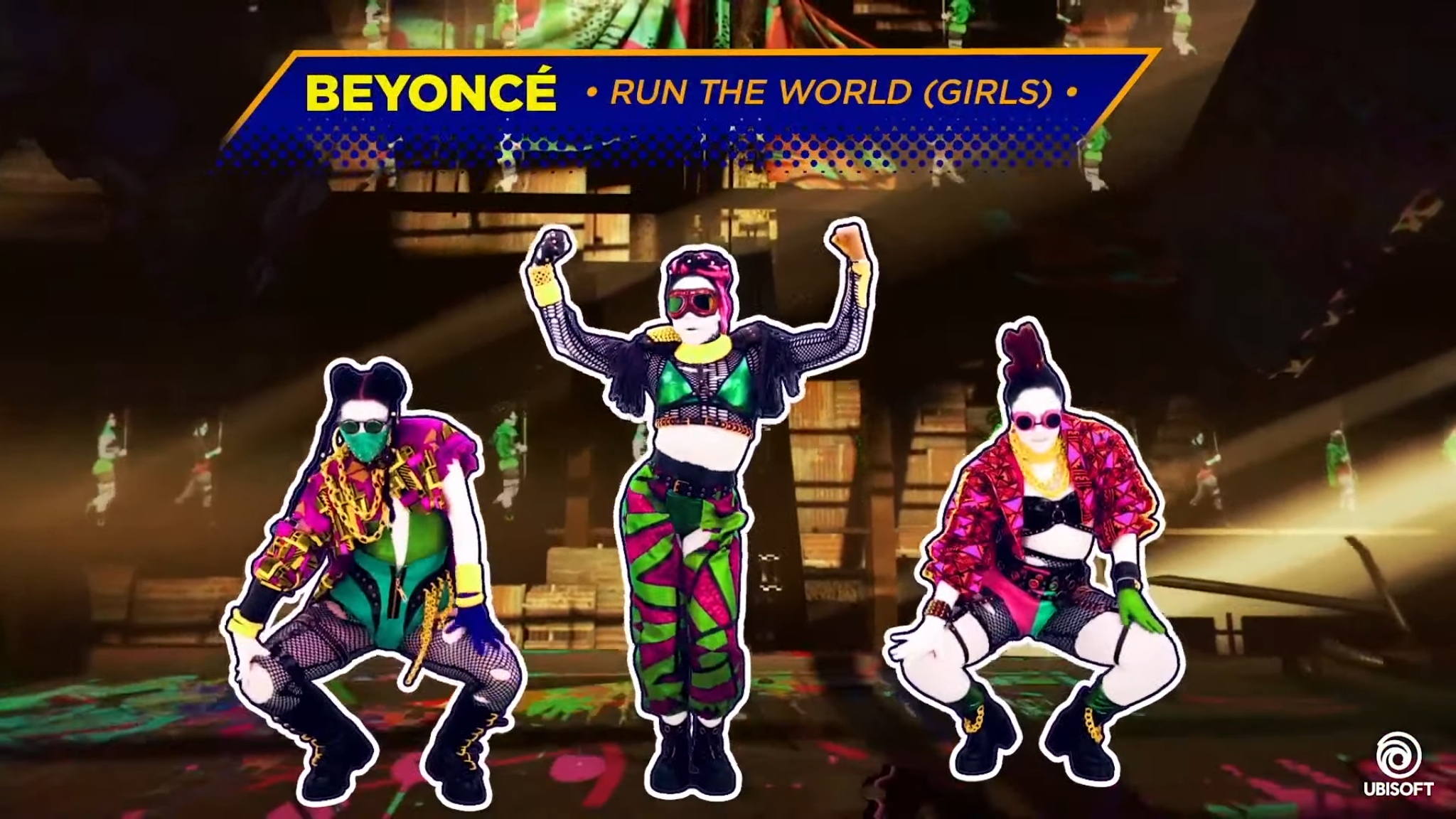 Cruis'n Blast, an exclusive for the Switch, is coming later this year. As is a port of Dragon Ball Z: Kakarot, along with some bundled DLC.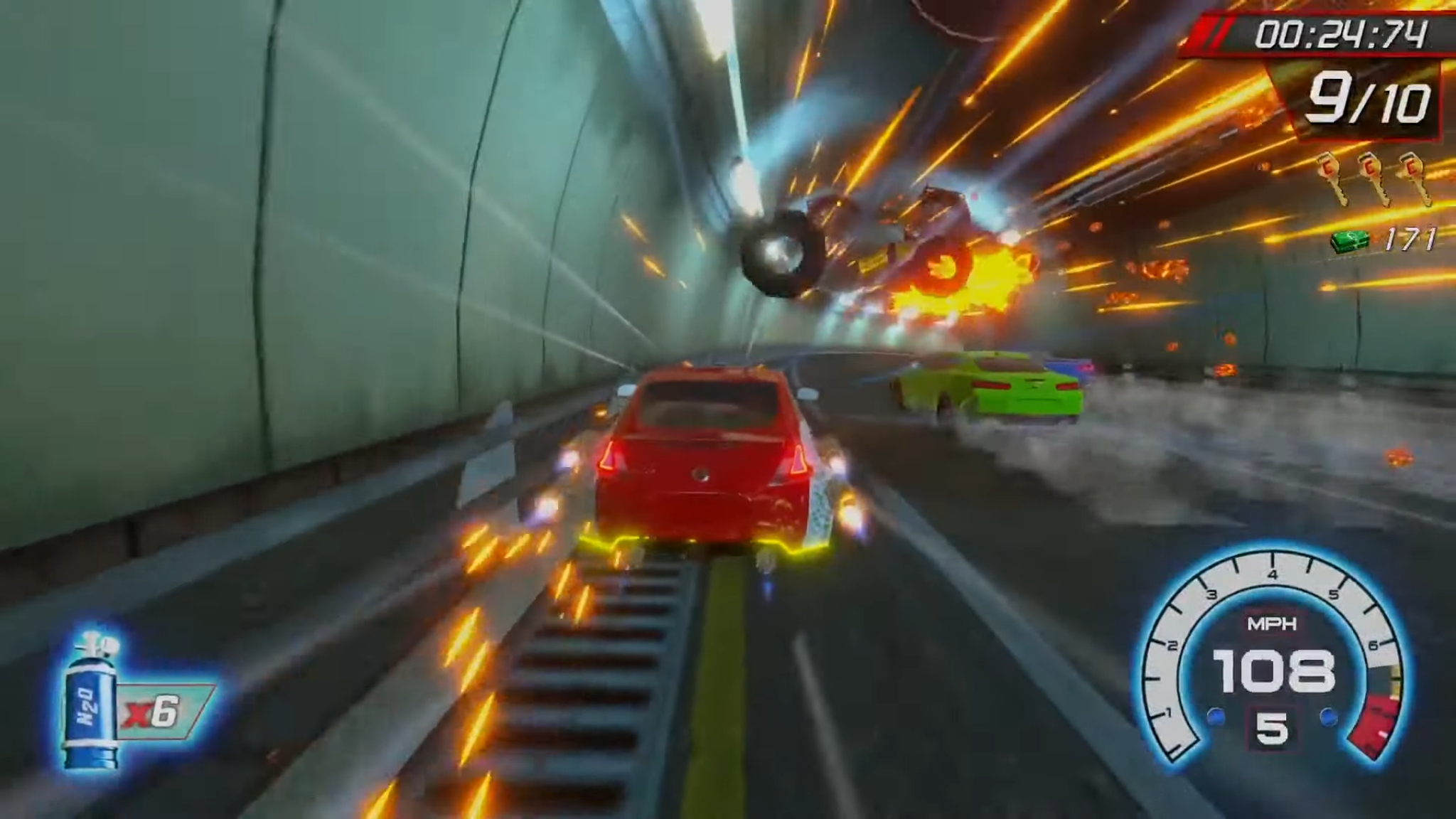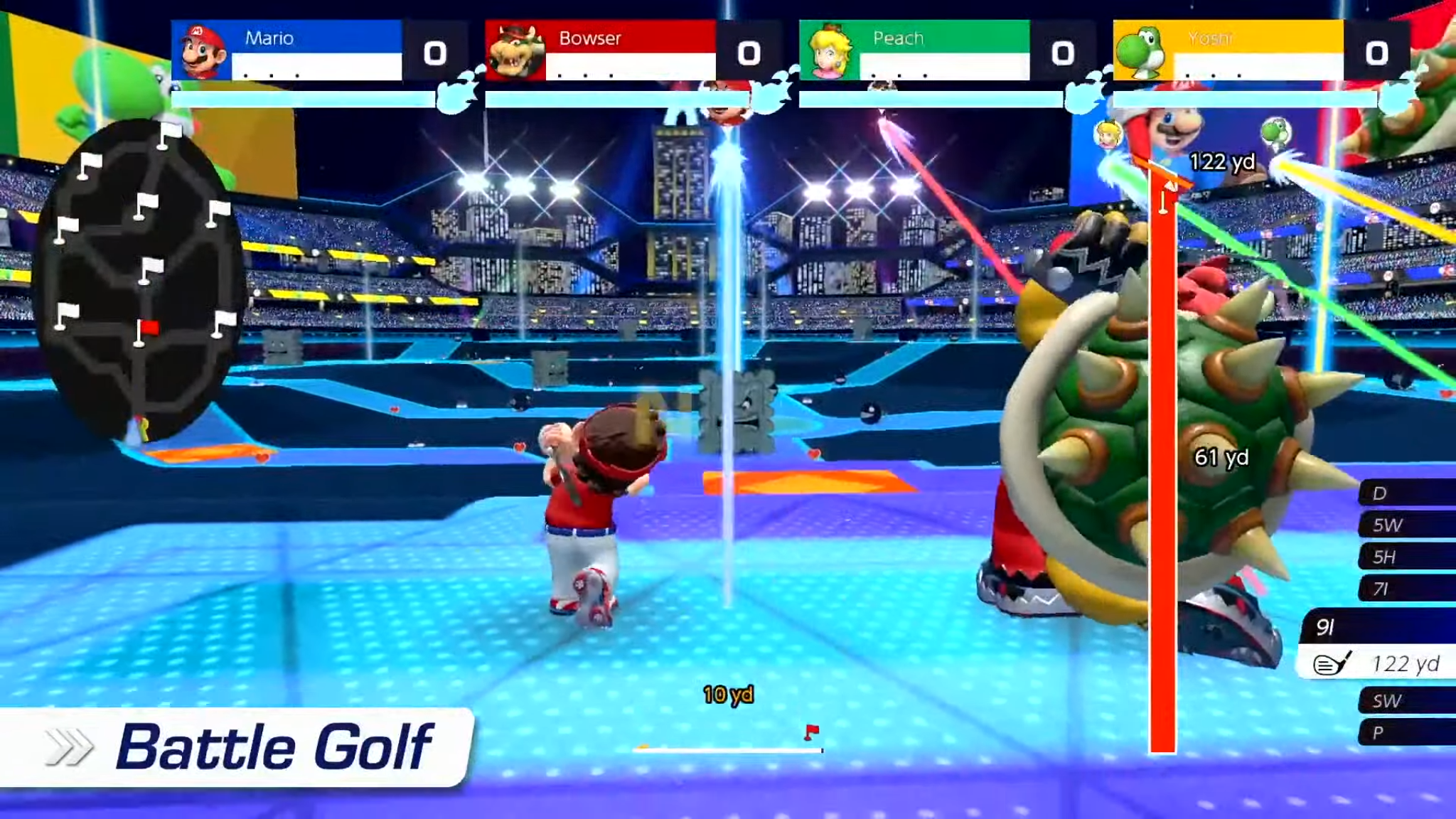 Mario Golf Super Rush's different modes are getting shown off, varying between traditional, "speed golf" which involves chasing after your ball as soon as you've hit it, a "battle golf" arena mode, plus a golf adventure campaign. DLC courses and characters are on the way too. June 25th is launch day.
Monster Hunter Stories 2 just got shown off, and now we're onto a new Warioware title: the co-op enabled Get It Together! It's been a minute, Wario!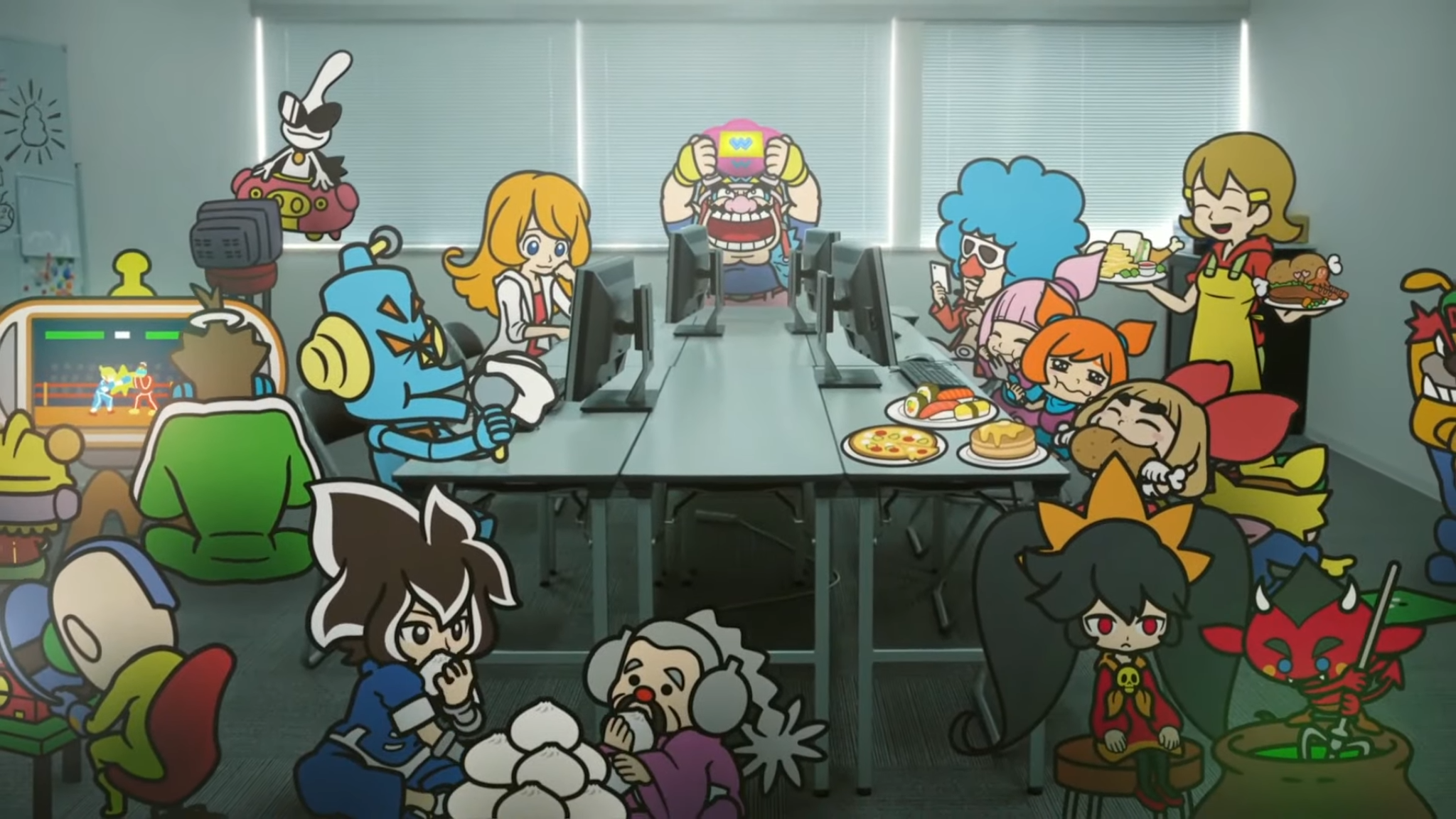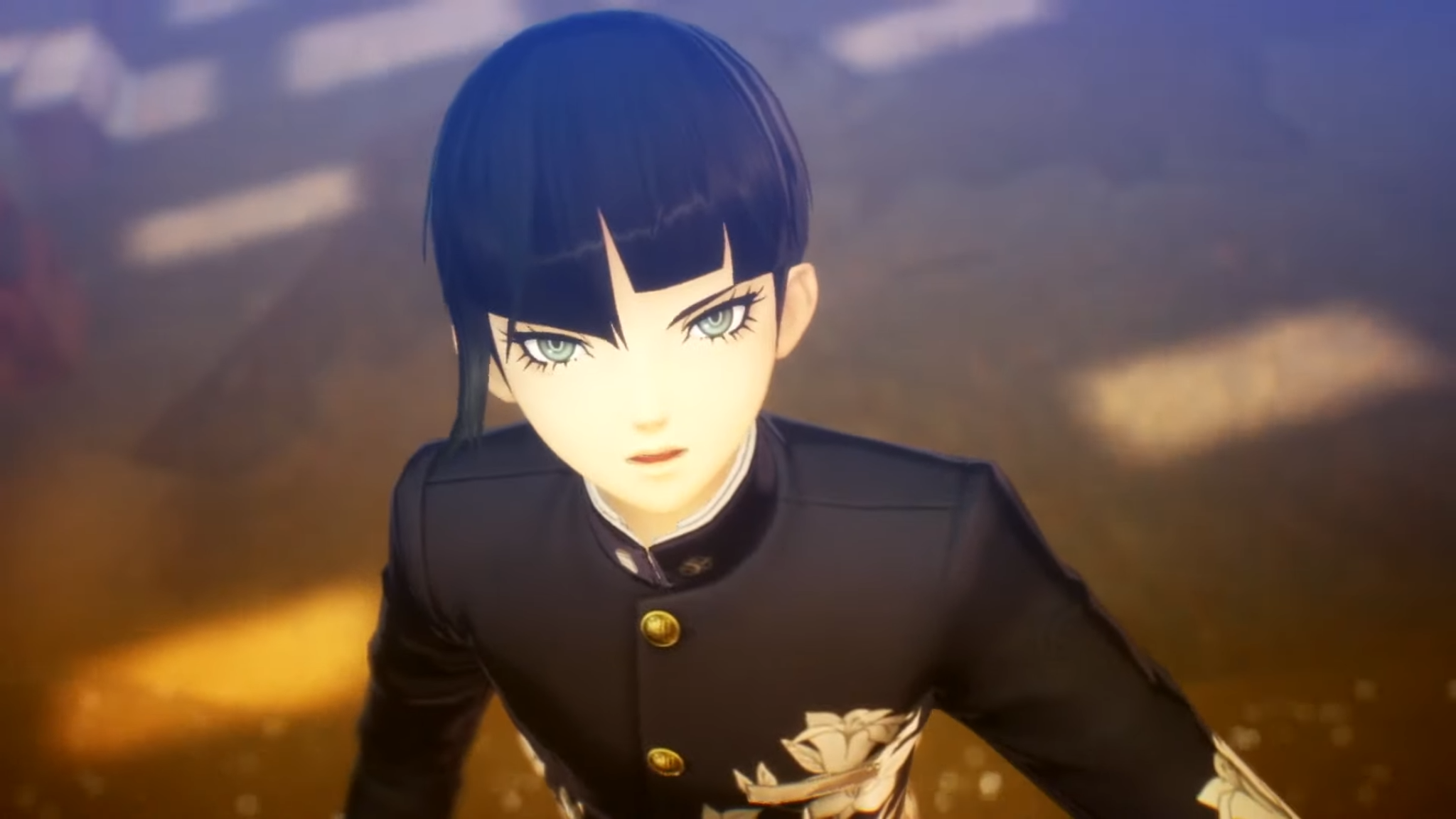 This dramatic-looking trailer turned out to be Shin Megami Tensai V. Overshadowed by its spin-off series, Persona, in recent years, fans of hardcore JRPGs will be glad to see this franchise back.
Danganronpa, a somewhat indescribable detective game, is getting all three titles ported to the Switch in the form of Danganronpa Decadence. There's also a standalone board game mode, based on the original from Danganronpa V3.
Feeling spooky? Fatal Frame Maiden of Black Water is coming later this year.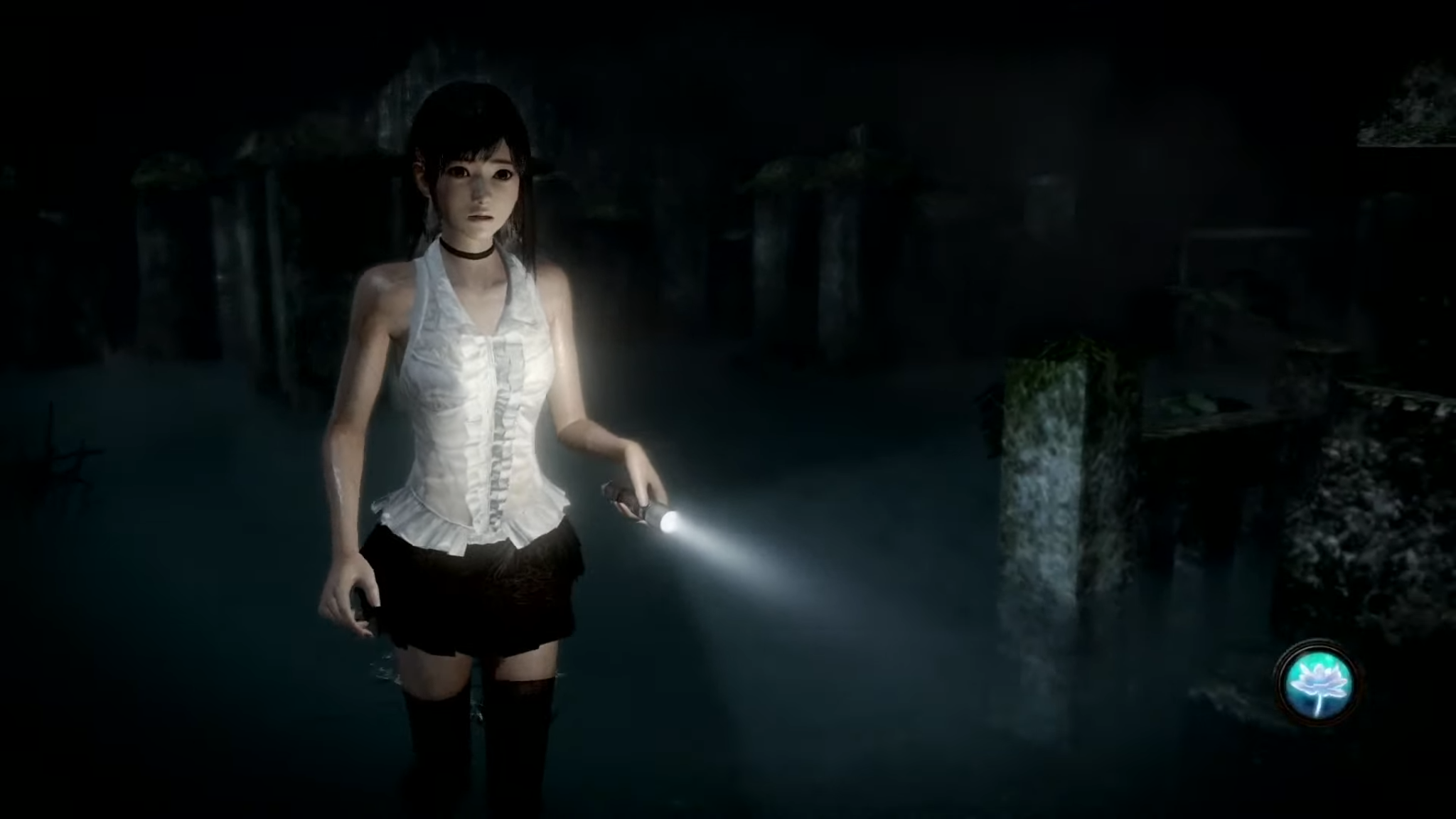 Doom Eternal's Ancient Gods DLC is coming to Switch. So is Tony Hawk Pro Skater 1 and 2, Strange Brigade and the already revealed Mario + Rabbids: Sparks of Hope.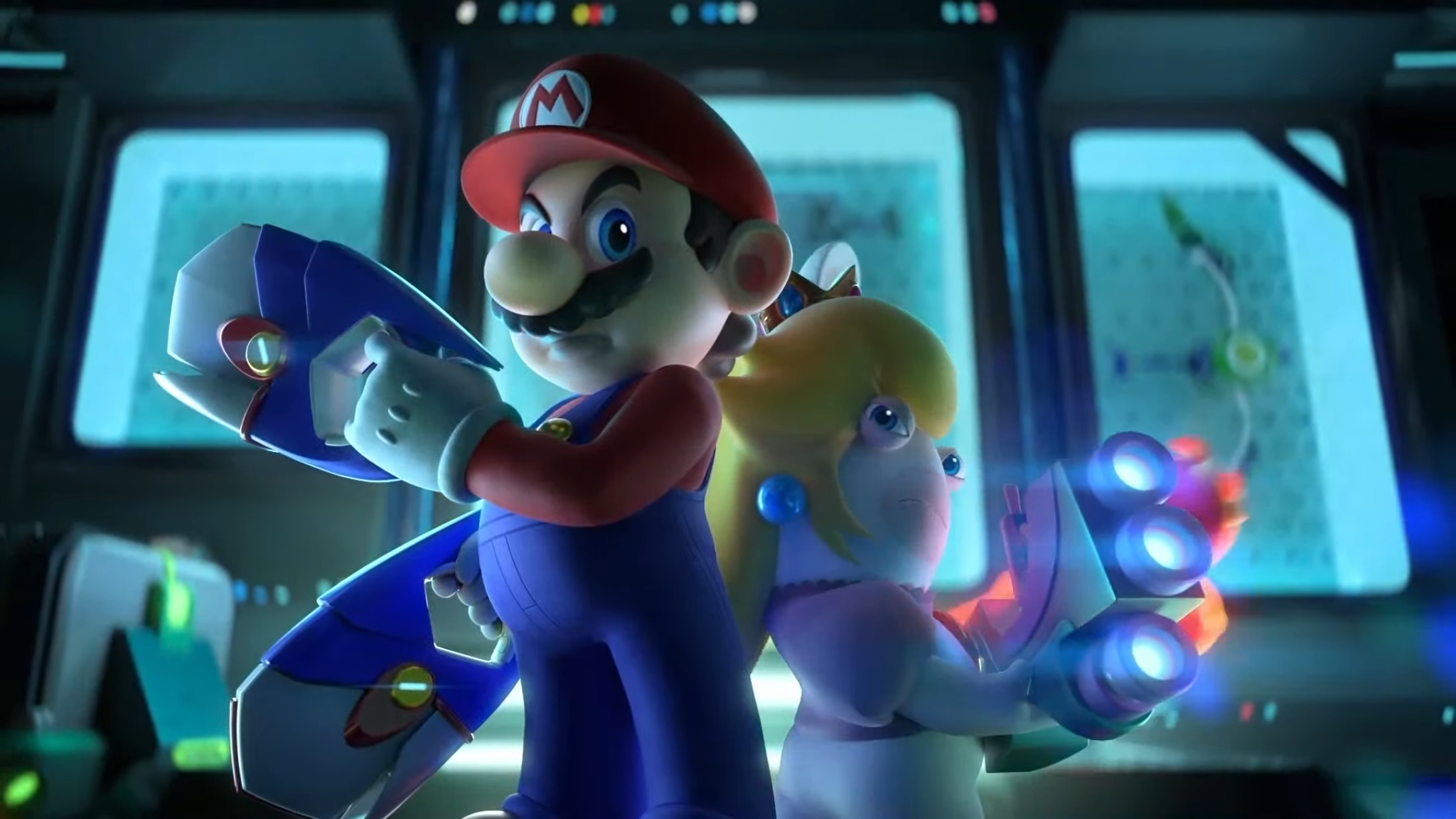 Advance Wars is back! And in the original cartoony style, not whatever Days of Ruin was trying to do... Anyways, it's great to see this new title, Advance Wars: Re-Boot Camp, which combines the first two games.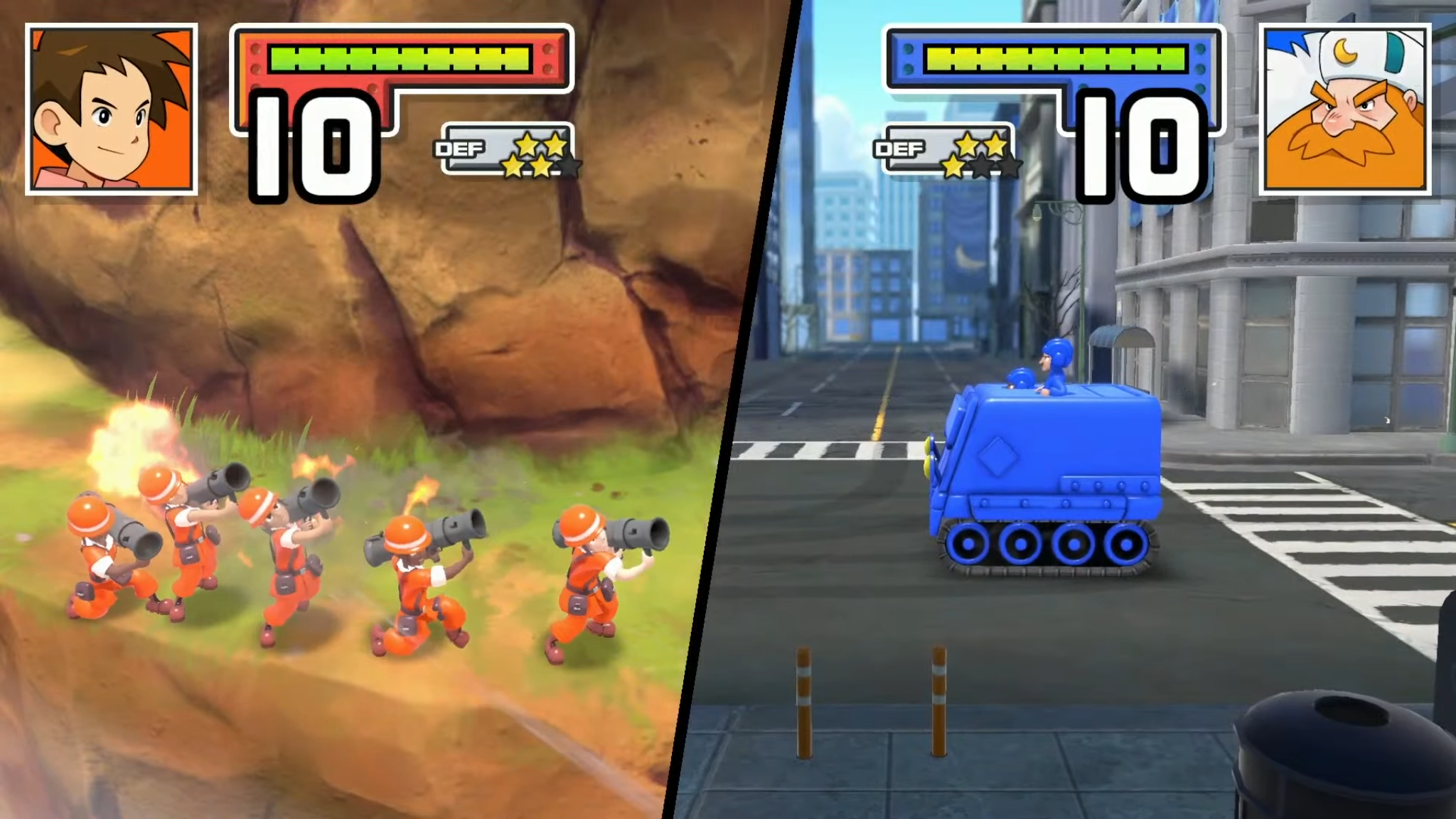 The final announcement of the day is Legend of Zelda, but maybe not the kind we wanted. It's Hyrule Warriors DLC wave 1 titled "Pulse of the Ancients" and "Guardian of Remembrance".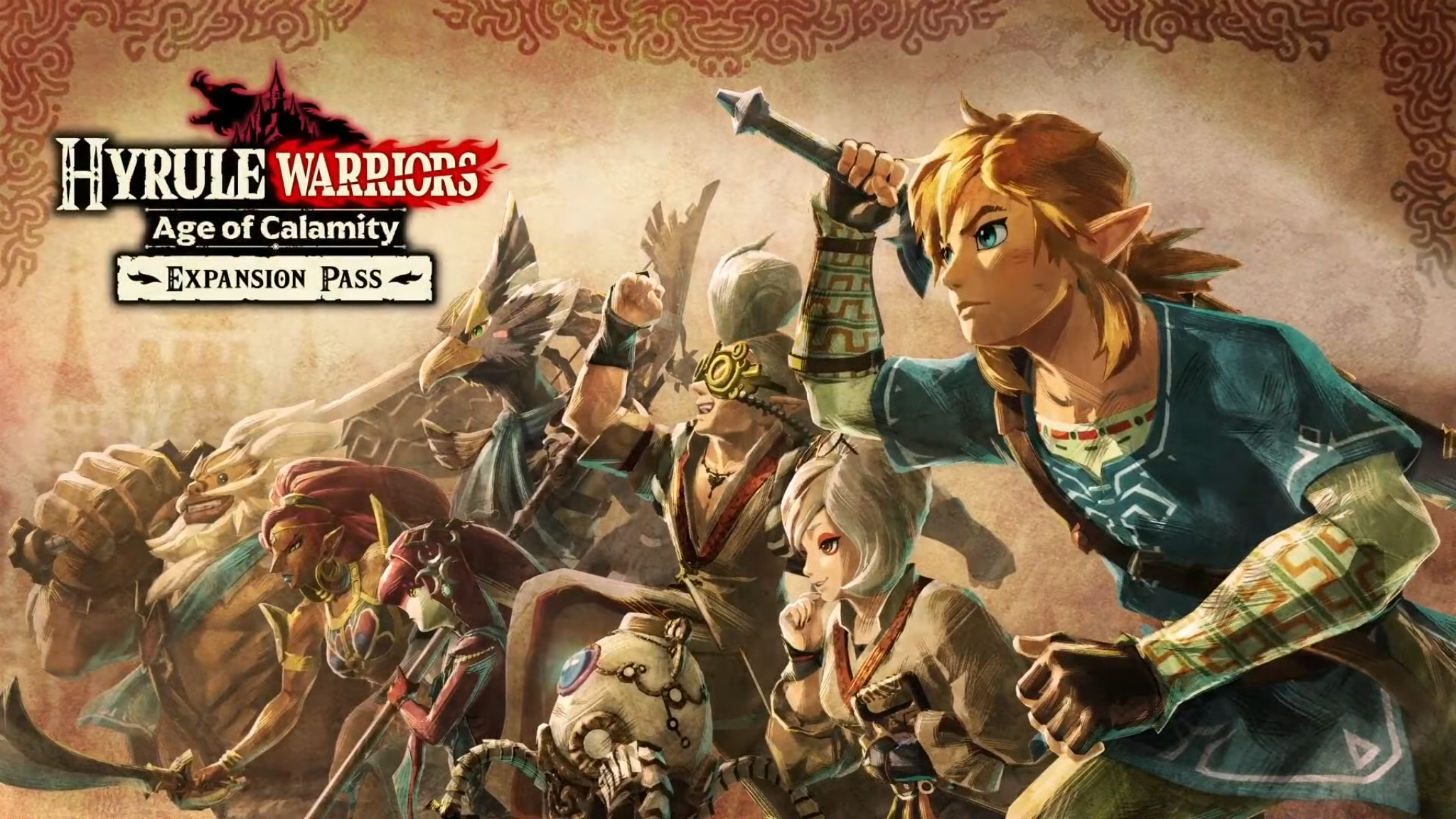 Oooh, a hardware announcement! No, not a new Switch, but a Game & Watch celebrating the anniversary of Legend of Zelda, coming November 12. It features the first three games and an extra mini-game. Loving the iPod Nano-style reveal too!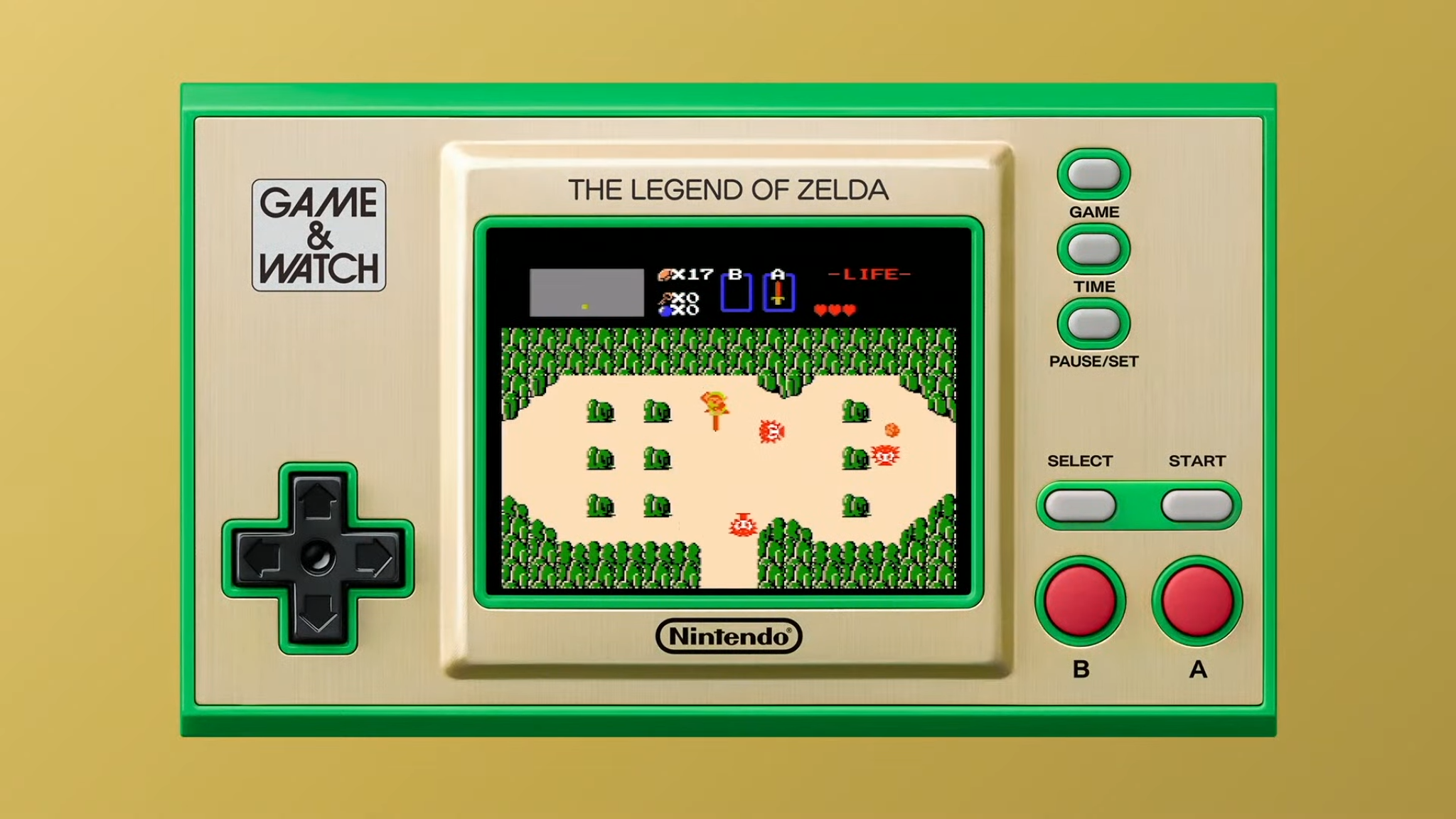 Development is still carrying on for the Breath of the Wild sequel, and there's new footage!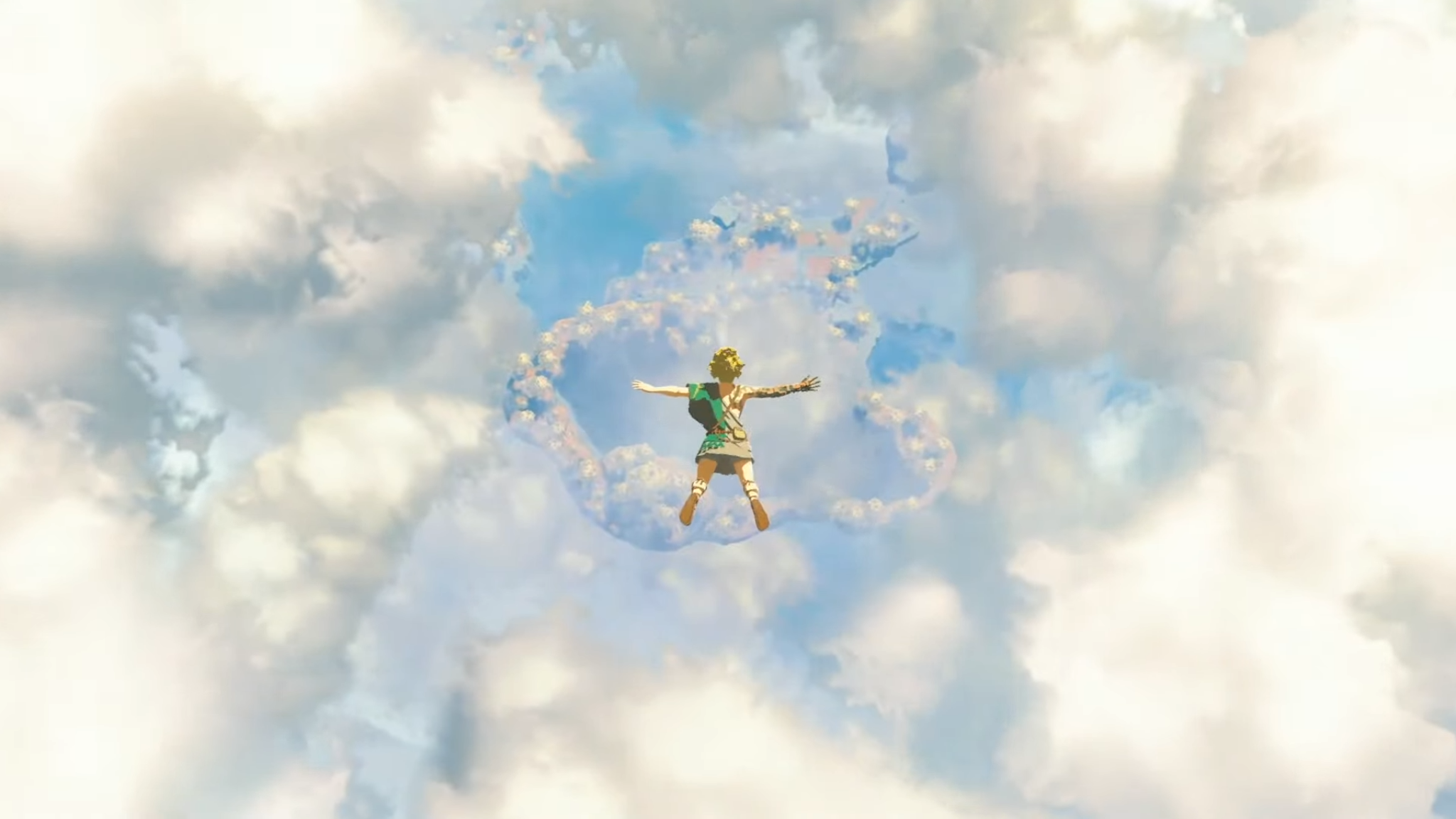 Skydiving Link! Floating islands! More magic! A crumbling, floating Hyrule Castle!? This is already got our attention. Alas, this still unnamed sequel won't arrive until next year.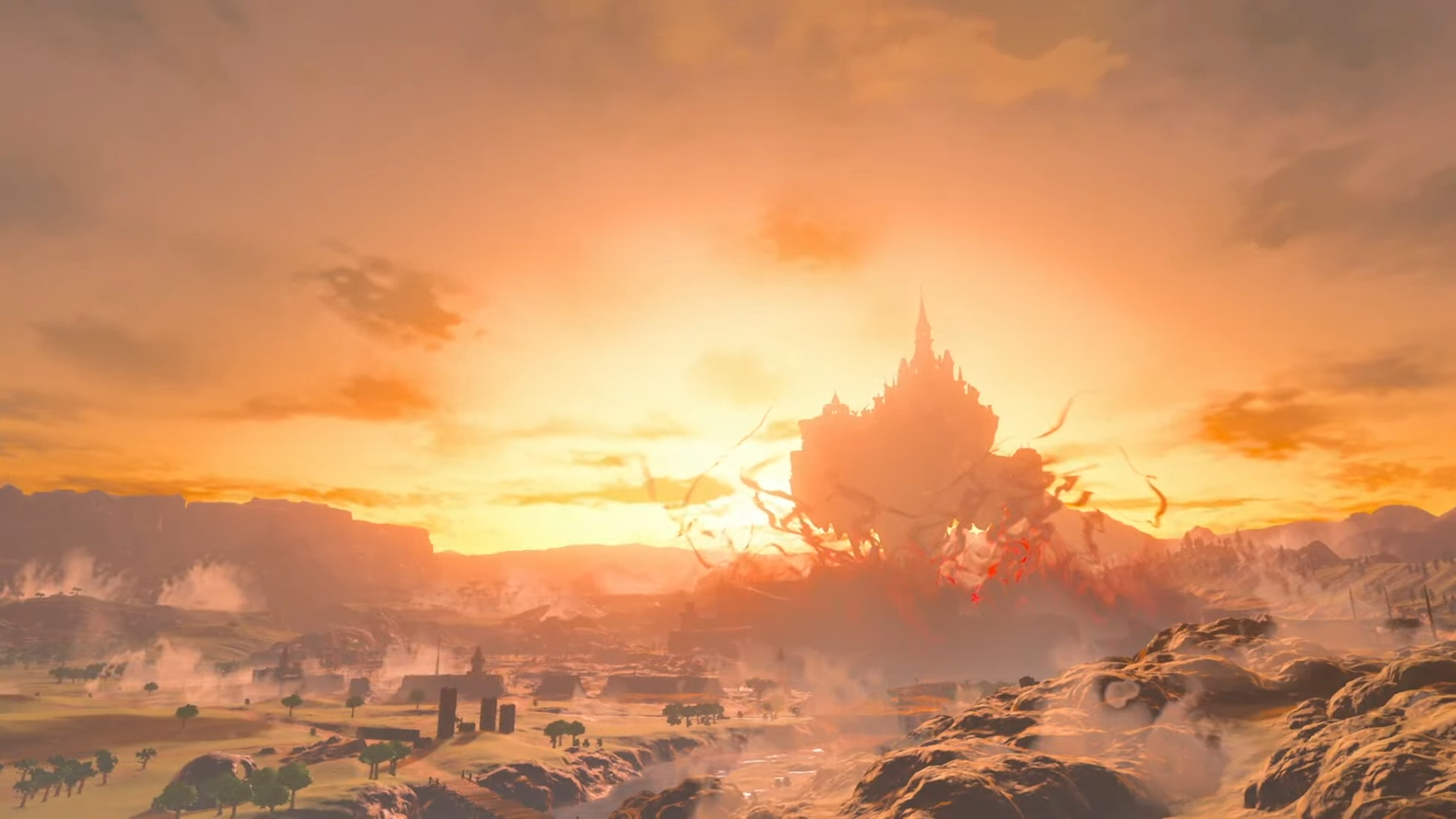 And so ends the presentation. There's more to see during the Nintendo Treehouse portion of the broadcast, but that's all the news we have from Nintendo for the time being.
Apologies to anyone hoping for new hardware, Nintendo kept its promise (unless you count the Game & Watch). However there are exciting things in store for all of Nintendo's biggest franchises, plus lots of third-party releases big and small all on the way. That's a decent consolation prize we reckon.
Get instant access to breaking news, the hottest reviews, great deals and helpful tips.
Thank you for signing up to Tom's Guide. You will receive a verification email shortly.
There was a problem. Please refresh the page and try again.