UPDATE: Check out our iPhone 15 Event live blog for all the launch day news!
What Apple sets the iPhone 15 price at is going to make a big difference to its sales, even. more so than usual.
There are several big updates tipped for this year that may attract a higher-than-average number of wannabe upgraders. New charging ports, new cameras, new titanium parts and more are tipped to be on the way, making the iPhone 15, iPhone 15 Pro and iPhone 15 Pro Max all very appealing. But Phone 15 price rumors point to possible increases on the Pro or Pro Max models, though it's worth remembering that pricing is notoriously hard to predict.
Prior to last fall's iPhone 14 launch, for example, the prevailing wisdom was that Apple would hike up prices on its new phones. That didn't happen — at least, not in the U.S. So we won't actually have a definitive word on how much the iPhone 15 will cost until that number appears on screen towards the end of the Apple September event.
Nevertheless, if you're the sort who likes to plan out your phone-buying budget in advance, here's a look at what we've heard so far about iPhone 15 prices.
Current iPhone pricing
Before we get into how iPhone pricing might change come the fall, let's look at what Apple charges for the current iPhone lineup, starting with the four iPhone 14 models.
The iPhone 14 is the least expensive of Apple's flagships, starting at $799. For $100 more, you can upgrade to the 6.7-inch iPhone 14 Plus, which essentially share the same features, except for the bigger display and larger battery in the Plus model. (See our iPhone 14 vs. iPhone 14 Plus comparison for more.) Apple used to offer a $699 flagship in the form of the mini model, but discontinued that more compact iPhone after the iPhone 13 mini.
Meanwhile, the iPhone 14 Pro starts at $999, while the iPhone 14 Pro Max is Apple's most expensive phone at $1,099. Apple has kept this Pro model pricing in place since the original Pro iPhone: 2019's iPhone 11 Pro.
Swipe to scroll horizontally
| | | | |
| --- | --- | --- | --- |
| Row 0 - Cell 0 | U.S. pricing | U.K. pricing | Australian pricing |
| iPhone 14 | $799 | £849 | AU$1,399 |
| iPhone 14 Plus | $899 | £949 | AU$1,579 |
| iPhone 14 Pro | $999 | £1,099 | AU$1,749 |
| iPhone 14 Pro Max | $1,099 | £1,199 | AU$1,899 |
| iPhone 13 | $699 | £748 | AU$1,229 |
| iPhone 13 mini | $599 | £649 | AU$1,049 |
| iPhone 12 | $599 | £649 | AU$1,049 |
| iPhone SE 2022 | $429 | £449 | AU$719 |
You can find lower-priced iPhones in the form of older models that Apple keeps in its lineup at a reduced cost. The iPhone 13 remains available at $699, while you can pay $599 for either an iPhone 13 mini or iPhone 12, depending on whether you want a newer processor or a larger screen. The cheapest iPhone available is the $429 iPhone SE 2022, which uses an iPhone 8 body but with some updated internal components.
iPhone 15 pricing rumors
Apple may have held the line on U.S. pricing for the iPhone 14 — U.K. shoppers saw a £70 increase from the iPhone 13 — but that could be harder to do this time around. Prices are going up all around us, and Apple isn't immune to that, as the cost of the parts used to make iPhones goes up.
A Twitter leaker predicts the cost of making an iPhone 15 is rising by 12%; iPhone 15 Pro manufacturing costs are reportedly climbing even more, with a 20% increase. While that's far from an official figure, it stands to reason that the cost of components is going up, and Apple will have to decide whether to eat into its profits or pass some of the manufacturing costs on to consumers.
At the end of 2022, one report speculated that the apparent unpopularity of the iPhone 14 Plus models might cause Apple to examine the pricing on its entry-level iPhones, which offer fairly underwhelming upgrades compared to the more feature-packed Pro models. (As you can see in our iPhone 15 vs. iPhone 15 Pro comparison, we expect that trend to continue.) If Apple's going to include fewer marquee features in the iPhone and iPhone Plus models, the thinking went, maybe it adjust pricing accordingly.
That was pretty optimistic thinking at the time, and it looks even more so now that subsequent reports suggest the iPhone 14 Plus may be more popular than first imagined. (That's based on higher Plus panel shipments compared to panels for the iPhone 13 mini.) Right now, the best we can say about the iPhone 15 and iPhone 15 Plus is there's no rumor explicitly predicting a price hike, so for now, you can assume that the same $799/$899 starting prices are sticking around. And just as well, since Apple would be making a terrible mistake if it increased the cost of the cheaper iPhone 15 models.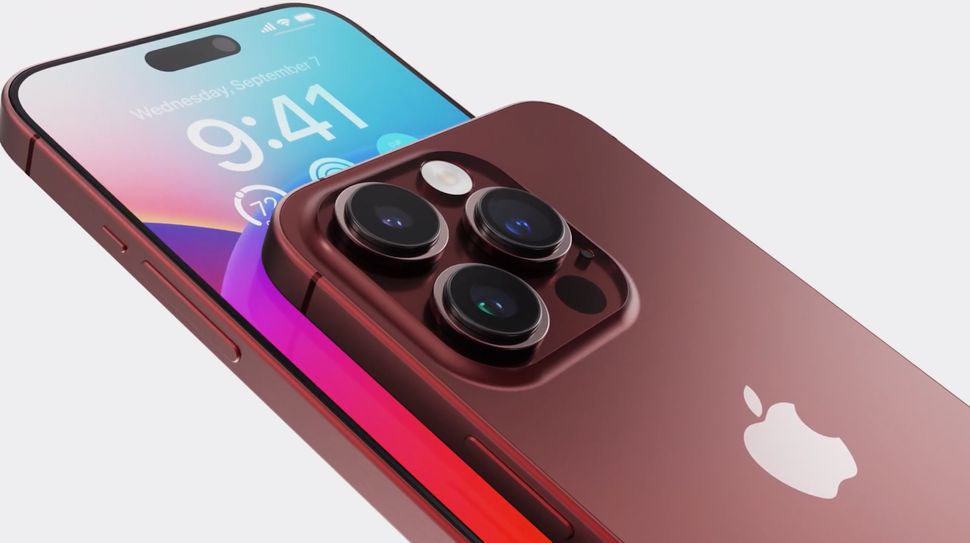 The same cannot be said for the iPhone 15 Pro models. A post on the Chinese site Weibo suggested a $100 price hike is in the works for the iPhone 15 Pro, which would bring the cost of that phone to $1,099. Similarly, the iPhone 15 Pro Max would cost $1,199, matching the price of the Galaxy S23 Ultra.
That rumored iPhone 15 Pro price increase would have been easy to dismiss if not for the fact that analyst Jeff Pu also expects a $100 price hike, as does Luke Lin of DigiTimes. The reason? The higher price reflects more substantial features slated for the iPhone 15 Pro models.
Specifically, both the iPhone 15 Pro and iPhone 15 Pro Max are tipped to use titanium for their frames — a material that's more durable and lighter than the steel Apple currently uses. (It's also pricier.) The Pro models could also feature an Action button (in place of the mute switch) and a faster A17 Bionic processor — the world's first chip based on a 3nm process. In the case of the iPhone 15 Pro Max, a new kind of periscope telephoto lens may be in the works to dramatically improve the optical zoom on Apple's ultimate flagship.
Basically, the suggestion is that Apple is going to make some significant additions to the iPhone 15 Pro models — certainly enough to justify a higher price. Considering that the average selling price for the iPhone now tops $1,000, it's clear people don't mind paying more for a phone if they perceive to to offering better features than cheaper models.
iPhone 15 price outlook
It's not long until Apple tells us all definitively what the iPhone 15 series will cost. But if we had to guess right now, we'd assume that the iPhone 15 Pro and iPhone 15 Pro Max will cost more than their predecessors.
Apple's not looking like it's going to change much about the basic iPhone 15 and iPhone 15 Plus, so they're most likely going to stay at the familiar $799/$899 price points. But we've got to steel ourselves for Apple to ratchet up the price of the Pro models due to their new materials and features. And hey, if it turns out we're wrong, we can be pleasantly surprised come launch day.
More from Tom's Guide