The iPhone 14 Pro Max is one of the best phones we've tested, but I'm waiting for the iPhone 15 Pro Max to come out in the fall. And I say this as someone walking around with a scratched up and sometimes frustrating iPhone 12 Pro Max. Don't get me started on why certain calls or texts just don't come through or why certain apps take forever to load.
So it's not like I'm not not ready to upgrade. I am! I'm just waiting for something better, especially since I'm looking at spending $1,199 or more on a new iPhone. To be clear, the iPhone 14 Pro Max is great. I especially like its strong 48MP main camera, which can do some pretty amazing things in ProRAW mode based on my testing.
I also really appreciate the iPhone 14 Pro Max's always-on display, which helps me glance at the time and notifications. And I'll add that the phone's battery life is amazing, with the iPhone 14 Pro Max reaching nearly 14 hours in the Tom's Guide battery test. That's enough to make our best phone battery life list. But there are some pretty big reasons I'm waiting for the iPhone 15 Pro Max.
Finally, a bigger periscope zoom camera
The iPhone 15 Pro Max is tipped to feature a new periscope zoom camera, which will reportedly deliver a 6x optical zoom. That's a big upgrade over the 3x zoom on the iPhone 14 Pro Max. It's also important to note that this feature may be exclusive to the Pro Max — even the regular iPhone 15 Pro may be left out in the cold.
As we saw in our zoom shootout between the iPhone 14 Pro Max vs Google Pixel 7 Pro vs Galaxy S22 Ultra, Apple is far behind the best Android phones when it comes to zooming power. So the iPhone 15 Pro Max should definitely be competitive, although we don't know the digital zoom range yet.
USB-C, whether Apple likes it or not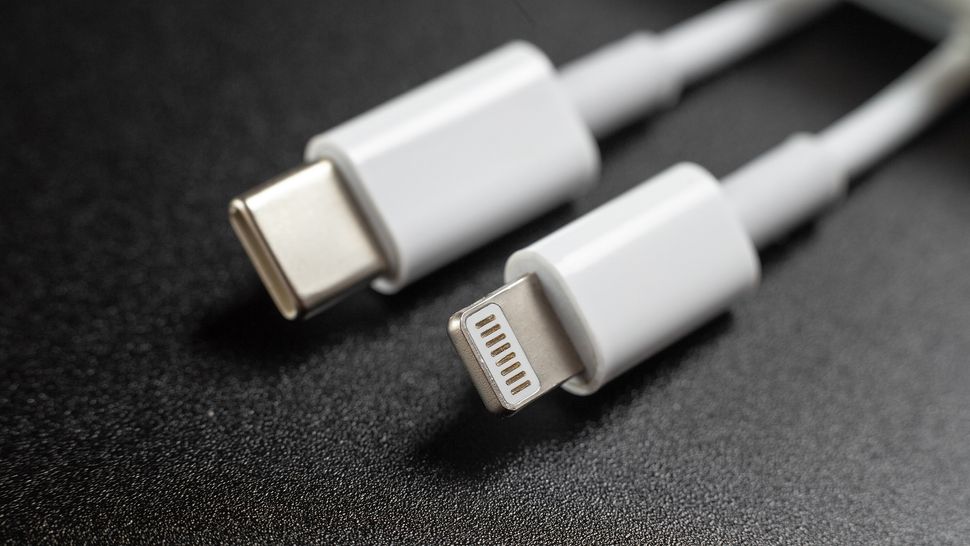 Yes, it looks like the Lightning port is dead. Apple is literally being forced to adopt the USB-C standard for the iPhone thanks to a new EU regulation that's set to take effect by the end of 2024, so it appears Apple is getting ready a bit early with the iPhone 15 series.
Interestingly, we've heard that the iPhone 15 Pro and Pro Max may offer faster USB-C charging speeds and transfer speeds with supported peripherals. However, there's conflicting reports around whether Apple will require USB-C cables and accessories to be MFi (Made for iPhone) certified, which could jack up prices. I personally would love to see faster charging made available on the Pro Max, as Apple lags the competition there.
Note that the latest rumors say that the iPhone 15 Pro series will support Thunderbolt 3. For context, Thunderbolt 3 can transfer data at up to 40 gigabits per second while also handling power and video at the same time. For comparison, Apple's Lightning connector uses USB 2.0, a 20-year-old standard that has a 0.48 gigabits per second data speed.
The world's first 3nm chip
The A16 Bionic chip inside the iPhone 14 Pro Max remains one of the fastest around, but Apple has been surpassed in the graphics department by the Snapdragon 8 Gen 2 for Galaxy inside the Galaxy S23 Ultra and other top Android phones.
Apple should take back the performance crown if the rumors are true that the iPhone 15 Pro Max will use the world's first 3nm chip. This means Apple will be able to squeeze in even more transistors, offering more performance and presumably even better battery life.
The first leaked A17 Bionic benchmarks blow away every other phone, but we'll have to see how legit those numbers really are.
Titanium? Yes please
I'm going for a big screen no matter what with my next iPhone purchase, so if Apple can make the iPhone 15 Pro Max weigh down my pocket less I'm all for it. And the rumored new titanium alloy frame could be the answer, as titanium is lighter than the stainless steel band on the iPhone 14 Pro Max while also being stronger.
Another highlight could be a new Action button that replaces the previous mute/ringer switch. You could still use this button to mute your iPhone when heading into meetings but it will also reportedly perform other shortcuts and even be customizable.
Faster Wi-Fi 6E
This isn't a huge deal, but it would help future-proof my iPhone purchase. Rumor has it that the iPhone 15 Pro Max and iPhone 15 Pro will both support Wi-Fi 6E, which adds support for the 6GHz spectrum for higher performance. With Wi-Fi 7 routers already here, you could argue Apple is a bit behind the curve, but I'll take this upgrade.
More from Tom's Guide