Update: Follow our Apple October Event live blog today for all the big M3 Mac news and more!
Apple is set to hold its second event in two months next week at the just-announced "Scary Fast" event that's expected to showcase new Mac hardware and a brand new chip.
Following on from September's iPhone 15 "Wonderlust" event, this event is hotly-tipped to be centred around the reveal of Apple M3 silico, and the next generation of MacBooks and iMacs. In addition, we may actually see a new iMac model unveiled — something we haven't seen since 2021 — as well as possibly new MacBook Pros.
The timing is interesting for this event as Apple will be announcing its quarterly earnings on November 2. Typically, the fourth quarter earnings call from Cupertino would fall in October, so pushing it back into November means a new product announcement is all the more certain.
Unlike the iPhone event, this will be a virtual-only affair, so there won't be in-person opportunities for hands-on like we saw with the Apple Watch Series 9 and iPhone 15 Pro Max. That's a shame, but we'd much rather sit through a stellar Apple virtual presentation than simply have a bunch of press releases land in our inbox.
When is the Apple Scary Fast October event?
The Apple October event is scheduled for October 30 at 5pm PT/8pm ET. If you're planning on watching from the U.K., you're looking at a pretty unsociable 12am GMT start on Halloween, October 31.
Based in mainland Europe? Then it's going to be 1am or even 2am for you on October 31. This is a bit of a departure from Apple, which usually holds its events in the morning.
How can I watch the Apple Scary Fast October event?
Apple has added the option to add the event start time to your calendar on its Events page, where it will be streaming the entire thing live.
On YouTube, Apple has added a stream placeholder for the big event, but over on its official website stream, you can see an animated Apple logo that morphs into a Finder icon. That is another little clue that we could be seeing new Mac hardware (or silicon) announced at the event.
Expect the live stream to go live sometime on Tuesday morning, probably a few hours before the event's 5pm. PT start time.
If you own an Apple device such as an Apple TV, you can even watch the event through the TV app.
What Apple going to announce at the Scary Fast event on October 30?
Apple hasn't given us even a whiff of what it's going to announce at the event, but the rumor mill has provided plenty of speculation to give us an idea. And that's before we take into account the aforementioned Finder icon on Apple's placeholder.
iMac
As we said up top, one of the the most likely candidates for a reveal is a new iMac that will probably feature an upgrade to the M2 chip. The current iMac is powered by an M1 and was released all the way back in 2021. Now, where it gets complicated is the big question over a new M3 processor. Seeing as the M2 chip launched last summer alongside the MacBook Air M2, it would make sense for the M3 chip to debut in a new iMac 12 months later.
Noted Apple analyst Ming Chi-Kuo believes this event will see a refresh of the 24-inch iMac with M2 and M2 Pro chips, while we have to wait until 2025 to see a 32-inch iMac arrive with M3 power and, possibly, a mini LED display. That would allow Apple to clear out inventory for the rest of the year, while paving the way for its M3 silicon to take over for 2024.
M3 silicon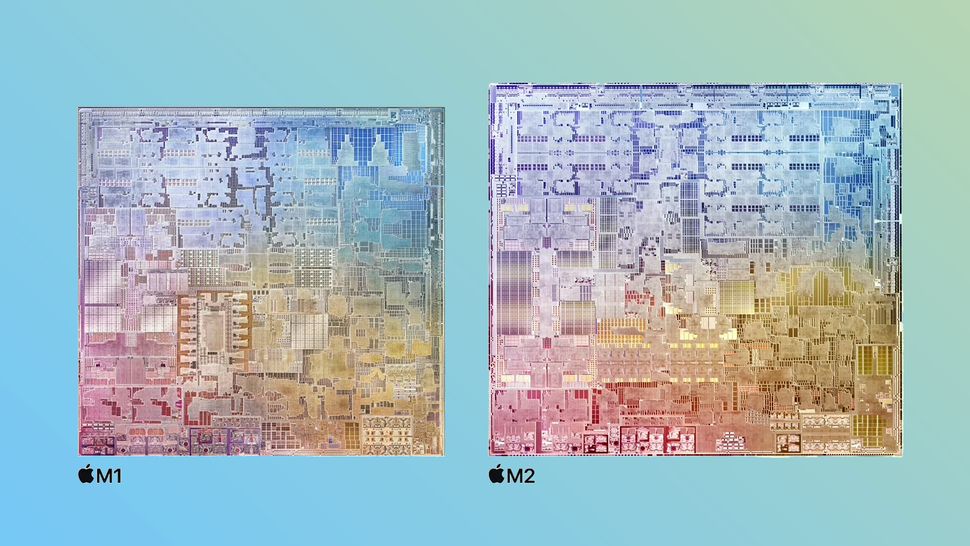 The big announcement is expected to be the reveal of Apple's new M3 silicon chip for iMac, MacBook and, eventually, iPad.
In the past there's been some time between the reveal of the standard M-series chip and the Pro/Max/Ultra versions. But rumors suggest we may be seeing the standard M3, M3 Pro and M3 Max all arrive together this time.
The Apple M3 chip will allegedly use TSMC's 3nm process. Apple would be the first company to use this advanced process node, if true. In practice, this would make the next generation of Apple computers far more powerful than their predecessors which use TSMC's 5-nanometer technology. We've already seen a 3nm chip in action in the iPhone 15 Pro.
According to Bloomberg's Mark Gurman, Apple has tested a version of the M3 Pro chip with 12 CPU cores, 18 GPU cores and 36GB of memory. The CPU will be made up of up to 6 high-performance cores and 6 efficiency cores. Apparently, this particular chip was running in a future "high-end" MacBook Pro with the upcoming macOS 14 and will allegedly be the base-level version of the M3 Pro.
Either way, we're strongly suspecting the M3 to take up a good chunk of time at the event on October 30. And it probably will be scary fast. Here's our full breakdown of the rumored specs for the M3, M3 Pro, M3 Max and M3 Ultra.
MacBook Pro M3
Since the M3 is seemingly going to be the centrepoint of the event, where does that leave the MacBook? The latest 14- and 16-inch MacBook Pro arrived a mere nine months ago, so new versions seem premature. That said, a second update within a year isn't unheard of — especially if Apple wants to make a splash with the M3.
Kuo initially disregarded the possibility of new MacBooks this year but has seemingly changed his tune in light of Apple's event announcement.
He has revised his prediction to state the MacBook Pro M3 will be the focus of the event but the final product may be in short supply.
I believe M3 series MacBook Pro will be Oct 30th media event's focus. I previously predicted a launch this year is unlikely due to limited 4Q23 shipments (less than 400-500k units in total). If new MBPs launch in Nov-Dec, tight supply will last into 1Q24 unless demand weakens. pic.twitter.com/R6tVIYyQopOctober 24, 2023
It could be the case the 13-inch MacBook Pro is the first to benefit, as it's been awhile since that model was last updated — June 2022 to be precise.
What about the iPad?
We've heard a lot of rumors about new iPads since the tablets failed to materialize at the Wonderlust event in September. Instead, we got a new Apple Pencil a couple weeks later.
It's thought Apple is working away on a refreshed iPad mini 7 and iPad Air 6 — although these would only be minor refreshes, possibly with new chipsets to boost the performance along with iPad OS17. The iPad mini 7 is expected to feature an A16 chip like the one in the iPhone 14 Pro and standard iPhone 15 models, while the iPad Air 6 is in line to adopt M2 silicon.
Interestingly, if Apple does decide to leave the iPad out of the Scary fast event, we'll likely go the entire length of the year without a refreshed tablet from Apple.
Either way, we'll be covering the event in full here on Tom's Guide so don't forget to check back to see what is (and what isn't) announced.
More from Tom's Guide