Rumors are hotting up that Apple is preparing to refresh its 24-inch iMac with M2 and M2 Pro chips. But anyone hoping for a speedy reveal of the new machines may have longer to wait than we originally thought. According to Apple analyst Ming-Chi Kuo, any refresh to the 24-inch iMac line will happen next year in 2024. So much for a 2023 refresh alongside hotly-tipped iPad mini 7 and iPad Air 6, then.
Kuo, a supply-chain analyst with a strong track record in predicting Apple's movements, also believes Apple will release a higher-end 32-inch iMac with a mini LED display in 2025. Given Apple's current 32-inch Pro Display XDR with mini LED costs $5k, this new iMac will surely be for those with deep pockets. We're well past Apple Vision Pro territory here.
New iMac prediction update:1. 24-inch iMac refresh in 2024.2. Higher-end 32-inch mini LED display iMac in 2025. https://t.co/l7jzEecwZiOctober 17, 2023
Kuo's prediction follows on from his correct analysis that Apple would refresh the Mac Pro and Mac mini this year. Earlier this week, it was reported that more powerful configurations of the current M1 iMac are facing delayed shipments. Customers ordering increased SSD and RAM are being forced until November to reveal their product. Which, some have speculated, could be a sign Apple is preparing for a hardware refresh.
Separately, other rumors have suggested Apple would skip the M2 chip for the iMac and would instead simply go with a new M3. Seeing as the M2 chip launched last summer alongside the MacBook Air M2, it would make sense for the M3 chip to debut in a new iMac 12 months later.
"I haven't seen anything to indicate there will be a new iMac until the M3 chip generation, which won't arrive until the tail end of this year at the earliest or next year," wrote Bloomberg's Mark Gurman, back in February 2023. "So if you want to stick with the iMac, you'll just have to sit tight."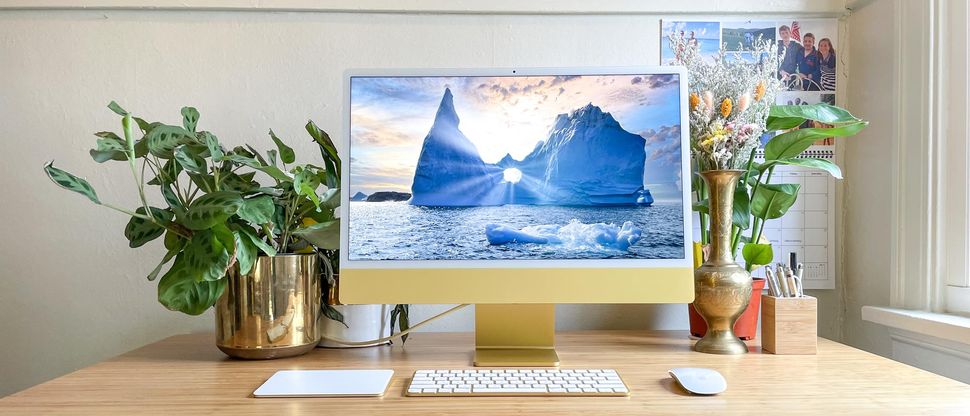 We've covered all the latest updates on a possible M3 iMac in our hub page here, but for now it seems like Kuo has the inside track on a 24-inch revision with M2 and M2 Pro and we shouldn't get our hopes up until the new year.
As my colleague Tony Polanco put it, none of this information is official yet, so it's best to take it with a pinch of salt. While it would make far more sense for Apple to wait and release an M2 iMac, the M2 and M2 Pro chips are still plenty powerful. So we'll have to wait and see what ends up coming out of Cupertino in the months ahead.
More from Tom's Guide