With news that the White House and the Senate are backing a bill to restrict or even enact a nation-wide TikTok ban, millions of avid users will be seeking a way to access the Chinese-owned social media sensation. Enter the TikTok VPN – the only reliable way to get access anywhere.
The UK, EU, Canada and New Zealand are just the most recent regions to follow in the US' footsteps by banning TikTok on government-owned devices. This is a trend we don't see slowing down, and complete bans could be on the horizon for these countries, too.
It's no secret that TikTok can be a risk to users' data, but we believe that everyone has a right to a free internet and use their data as they see fit. What's more, by using one of the best VPN services, TikTok users can actually improve their privacy. VPNs change your IP address and encrypt your data, meaning it's much harder to track your activity.
What's more, the US isn't the only country that's taken a dislike to TikTok. Iran, India and Taiwan are just a few of the other countries that have taken action against Bytedance's app. So, if you do want to access the app, just keep reading to find out the best TikTok VPNs available today.
Why is TikTok being banned?
Why you can trust Tom's Guide Our expert reviewers spend hours testing and comparing products and services so you can choose the best for you. Find out more about how we test.
TikTok is widely regarded to be one of the worst offenders when it comes to harvesting user data. The US, Canada and EU have already enacted bans on using the app on government devices, and a US-wide bans could be in the pipeline.
Whether this ban is performative or not is debatable, because many apps also do the same – Meta's Facebook and Instagram, and Twitter to name a few. However, the crux of the matter is that TikTok is a Chinese-owned app, and this is deemed to be much riskier than apps based in Western nations.
Our top 3 TikTok VPNs:
ExpressVPN, NordVPN, and Surfshark are all excellent providers with world-class security and well-made apps for all devices. Our #1 choice is ExpressVPN thanks to its all-round excellent performance, and a proven track record of unblocking censored media around the world.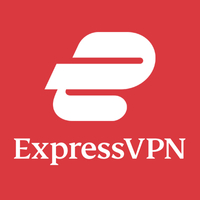 (opens in new tab)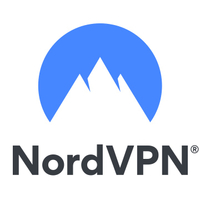 (opens in new tab)
Big name offers excellent security-focused experience (opens in new tab)
Possibly the most famous VPN around, NordVPN provides a watertight security with really usable apps – plus an excellent track record of accessing restricted content in authoritarian regimes. With over 5,000 servers you're bound to find one that provides great connection speeds, and you'll also be able to install it on pretty much any device you own, too.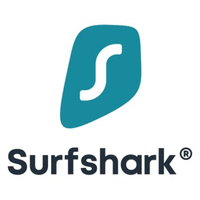 (opens in new tab)
Incredible value yet fully-featured VPN (opens in new tab)
If you're looking to save money but still get one of the best VPNs on the market, Surfshark could be your best option. It works great as a streaming VPN and also unblocks restricted content when used as a UAE VPN, so it may give you a good chance with TikTok. Plus, for less than $2.50 a month, it's also one of the cheapest services on the market.
How does a TikTok VPN work?
A VPN works by encrypting and rerouting your internet connection through its own servers located all across the world. In effect, this means it can make you appear to be in any country of your choice.
Also, seeing as a VPN routes your traffic through its own servers and makes it invisible to your ISP, any restrictions or blocks imposed by said ISP can be avoided. That means you can access things like torrenting sites which, while legal, are blocked by most providers.
Most commonly used to access blocked streaming media (check out our Netflix VPN guide for more info), some users think that the same technique might also grant them access to TikTok. However, due to the ban not yet being implemented, we can't guarantee any details or that a certain TikTok VPN will work. If you're worried about that, all our recommended providers come with a 30-day money-back guarantee.
The downsides of TikTok VPNs
Because the TikTok ban is very new, it's difficult to say how the process will work. Reports of TikTok VPN usage in India – where it's been banned for some time – are unclear. Some say that VPNs are perfectly effective, while others find the restrictions impassable.
It all depends on how – and if – the US ban is implemented. While TikTok is inevitably fighting the decision, we believe the US may follow much the same route as the Indian government, which means the mobile apps will be removed from app stores and service may degrade as time passes and updates can't be installed.
However, we highly recommend you seek out the most recent information about the legalities of the situation yourself to fully inform yourself of any risks, and no VPN services mentioned on this page claim to be either foolproof ways of accessing TikTok, or specifically designed for this purpose.
TikTok VPN FAQ
Will a TikTok VPN be illegal?
Depending on breaking news, it's difficult to estimate exactly if, how or when TikTok has been banned – but we're comfortable saying that VPNs themselves are unlikely to become illegal.
However, using a VPN doesn't make any illegal activity legal, like downloading pirated software.
We're unlikely to see TikTok use criminalized, and if you do get access we doubt you'll be punished. After all, the legislation is about the protection of data rather than illicit content, so the end user should be at very little risk.
What else could I use a TikTok VPN for?
Other than potentially accessing TIkTok, there are tons of other VPN uses.
One of the most popular reasons for having a VPN is to access geo-restricted streaming content. Netflix, for example, serves different shows to people in different countries, so you'll be able to watch content that's not available at home. Also, if you're on holiday, you'll be able to watch the shows you're used to at home.
The main reason for having a VPN, though, is to maintain privacy and anonymity online. You'll be able to avoid trackers and targeted adverts, and your internet service provider won't be able to see what you're browsing on the web.