If you're a gamer looking for early Black Friday TV deals, you might want to put down the controller for a minute: Hisense is giving away free download codes for NBA 2K24: Black Mamba Edition for PlayStation or Xbox with every new TV you buy at Best Buy.
There are a few different screen sizes and models to pick from, but the best deals are the Hisense 55" U6 Mini-LED TV for $399, the Hisense 75" U6 Mini-LED TV for $699 and the Hisense 85" U7 Mini-LED TV for $1,699.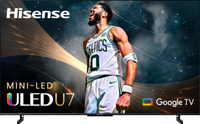 Hisense TVs: free video game dowload @ Best Buy
Heads up, gamers! When you buy an eligible Hisense TV at Best Buy, you'll get a free video game download of NBA 2K24: Black Mamba Edition for PlayStation or Xbox ($99 value). Prices start from $399 and include models like the U7 series, which is a Mini-LED QLED TV that offers solid contrast while retaining excellent color reproduction. This sale is valid through November 12.
So what's the catch? Well, it's only available until November 12. Clearly, this is a way to move some gaming-friendly TVs ahead of Black Friday.
That being said, this is kind of a win-win if you like the NBA 2K franchise. Not only are you getting a $99 game for free, but you're also saving money on some award-winning TVs including the Hisense U8K, which we reviewed earlier this year.
What's incredible about the Hisense 2023 TV lineup is that they all use a Mini-LED backlight that boosts contrast and peak brightness. That's going to give you significantly improved screen uniformity (a huge issue with TVs in this price bracket) and less haloing. In short, better overall performance at a lower price.
Other great TV deals ahead of Black Friday
While the Hisense deals are great for gamers, they're certainly not the only deals in town this week — we've also found some great early Black Friday OLED TV deals that are worth calling out as well.
Most OLED TVs are going to be more expensive than what Hisense has on offer, and they won't come with a free copy of NBA 2K24, but they're incredible TVs at some of the lowest prices we've seen all year.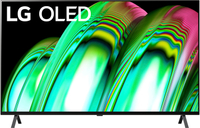 LG A2 48" 4K OLED TV: was $1,299 now $549 @ Best Buy
Editor's Choice! The A2 is LG's entry-level OLED. In our LG A2 OLED review, we said it offers a wonderfully colorful picture and fairly strong audio. It offers Dolby Vision/HDR10/HLG support, LG's webOS platform, and built-in Google Assistant/Amazon Alexa. Console gamers take note: It's a budget model, so you only get a 60Hz panel and three HDMI ports, with no HDMI 2.1 support. Otherwise, it's great for casual gaming and streaming. The 48-inch model is a Best Buy exclusive. It's now at its lowest price ever and the least-expensive OLED TV we've ever seen.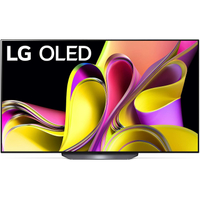 LG 55" B3 OLED 4K TV: was $1,699 now $996 @ Amazon
Released in 2023, the LG B3 is a mid-tier OLED TV featuring over 8.3 million self-lit pixels for rich contrast and vibrant colors. For gamers, this TV has a 120Hz refresh rate, Game Optimizer features, and HDMI 2.1 support. Dolby Vision, HDR10, HLG, and Dolby Atmos support is also included.
Price check: $999 @ Best Buy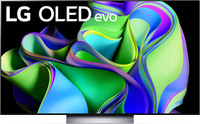 LG C3 55" 4K OLED: was $1,899 now $1,296 @ Amazon
Released in 2023, the LG C3 is one of the best mid-tier OLED TVs you can buy. In our LG OLED C3 review, we said the Editor's Choice TV delivers perfect blacks, thrilling contrast, and rich, accurate colors at every point across the visual spectrum. It's also perfect for gamers with a suite of Game Optimizer features and a 120Hz refresh rate. It offers Dolby Vision/HDR 10/HLG support, four HDMI 2.1 ports, built-in Amazon Alexa, Google Assistant/Apple HomeKit support, and LG's Magic Remote.
Price check: $1,296 @ Walmart | $1,499 @ Best Buy