Update: The price has slightly increased. The 55-inch model is on sale for $1,496 at Amazon, whereas the 42-inch model is on sale for $1,196 at Amazon.
There were some truly incredible TV deals over the recent holiday sales period. However, there's no need to worry if you missed out — our best TV is still on sale at its lowest price ever.
The 55" LG C2 OLED is $1,299 at Amazon right now. This is the best TV on the market, and this 55" model has never been cheaper. It's the perfect deal to start off the new year.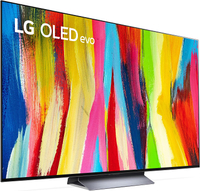 LG C2 55" OLED 4K TV: was $1,599 now $1,496 @ Amazon
The excellent LG C2 OLED TV is on sale in this epic TV deal. This stunning television combines exceptional picture-quality with a slick design. It's also ideal for gamers with a 120Hz refresh rate and offers all easy access to all the streaming services you could need.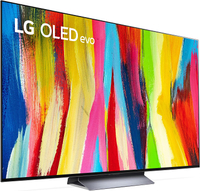 It's no secret that we love the LG C2 OLED. It's our choice for the best TV on the market, and it's a seriously tempting option whenever it goes on sale. No, it's not as bright as the LG G2 OLED, but most users wouldn't notice the difference unless they looked at both TVs side by side. This combined with the C2's more affordable price make it the best choice for most people.
The LG C2 OLED offers truly stunning visuals, with a huge range of vibrant colors on display as well as deep blacks. No matter what you choose to watch on this TV, it will look incredible, and no detail will be lost.
If you picked up some of the best Xbox games or the best PS5 games over the holidays, the LG C2 OLED is the best gaming TV to play them on. The TV has a 120Hz refresh rate, 4 HDMI 2.1 ports, and incredibly low lag time.
Most people don't buy a TV for the way its casing looks, but the LG C2 OLED's styling has a lot to appreciate. It measures just 0.1-inches thick across the top, making this one of the sleekest TVs out there.
TV deals don't get much better than this! However, if you're looking for more options, check out our OLED TV deals coverage. Alternatively, the Beats Fit Pro just hit their lowest price ever.