The PlayStation Store Spring Sale is drawing to a close, but there is still a little time left to score massive savings on some of the best PS5 games including Ratchet & Clank: Rift Apart, The Witcher 3: Wild Hunt and Dead Space.
While some deals already ended last week, when you browse the entire PlayStation Store Spring Sale you'll find more than a thousand deals currently available. But be warned these are only set to run until tomorrow (Wednesday, April 26). So, this is your last chance to get serious money off top PS5 games until the inevitable PlayStation Store Summer Sale kicks off sometime in July (most likely).
There are a lot of deals to comb through, and not very much time to do so, which is why we've compiled our favorite discounts down below. These include all-time low prices for unmissable next-gen titles such as Returnal and Demon's Souls. Don't forget there are also savings on the best PS4 games, and these are all playable on PS5 via the console's backwards compatibility features.
Don't miss your final chance to score some of the best PS5 deals we've ever seen, be sure to check out the best deals in PlayStation Store Spring Sale while you still have the chance.
The best PlayStation Spring Sale deals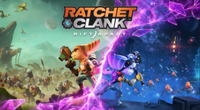 Ratchet & Clank Rift Apart: was $69 now $29 @ PlayStation Store
Ratchet & Clank Rift Apart sees the intergalactic duo embark on a dimension-hoping adventure in an effort to stop a robotic emperor from conquering the entire multiverse. Fortunately, they've got an arsenal of creative weaponry at hand, as well as some help from a new Lombax pal named Rivet. One of the best looking games on PS5, Ratchet & Clank Rift Apart is like playing a Pixar movie.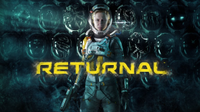 Returnal: was $69 now $29 @ PlayStation Store
Returnal is a delightfully difficult experience that combines a rougelite structure with intense bullet-hell gameplay. You play an amnestic astronaut who gets stuck in a time loop after crash landing on an alien planet, and must attempt to piece together your past while surviving against waves of hostile fauna. You'll die a lot, but you'll be compelled to return each time as Returnal quickly gets its hooks into you.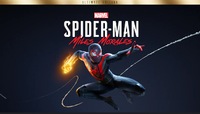 Marvel's Spider-Man Miles Morales (Ultimate Edition): was $69 now $39 @ PlayStation Store
Marvel's Spider-Man Miles Morales is a spin-off from 2018's Spider-Man on PS4 and follows teenage Miles Morales as he looks to prove his superhero credentials by taking on a dangerous new enemy that is threatening to destroy New York. This Ultimate Edition also includes a copy of Spider-Man Remastered. It's the perfect web-slinging package to hold you over until Spider-Man 2.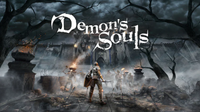 Demon's Souls: was $69 now $29 @ PlayStation Store
Return to the unforgiving land of Boletria in Demon's Souls, a full PS5 remake of the PS3 original. The precursor to the best-selling Dark Souls franchise, this brutally-challenging action RPG requires serious patience but the feeling of jubilance you'll get from slaying one of its mighty bosses is almost indescribable. Just be warned, this is one seriously tough video game.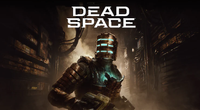 Dead Space: was $69 now $55 @ PlayStation Store
The standard edition of Dead Space is now included in the PlayStation Spring Sale, alongside the already-on-sale Deluxe version. In this full-scale remake of the PS3 survival horror classic, you must endure a horrific nightmare as everyman engineer Isaac Clarke attempts to find his lost partner onboard the USG Ishimura ship that has been overrun with mutated creatures.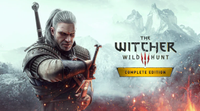 The Witcher 3 Wild Hunt Complete Edition: was $49 now $24 @ PlayStation Store
The Witcher 3: Wild Hunt is a game that needs no introduction. Often cited as one of the best RPGs ever made, it's now been enhanced for the PS5. This Complete Edition includes the full base game as well as the game's two substantial expansions. That's hundreds of hours of content in one single package.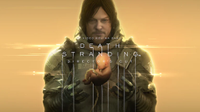 Death Stranding Director's Cut: was $49 now $19 @ PlayStation Store
Death Stranding comes from the mind of visionary game director Hideo Kojima, and this Director's Cut expands the PS4 original with new content and QoL tweaks. You play Sam Porter Bridges, a futuristic courier in a post-apocalyptic society, and it's your job to transverse rocky mountains and rushing rivers as you look to reconnect what's left of society. Just be prepared for a puzzling narrative and a whole lot of walking.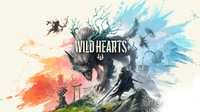 Wild Hearts: was $69 now $55 @ PlayStation Store
Released earlier this year, Wild Hearts is a new Monster Hunter-style game from EA. The unique twist here is that you have new technology at your disposal to give you a fighting chance against the game's many fearsome foes. You can hunt with friends or be a lone wolf. Just make sure you've got the right gear before you charge head-first into a skirmish with a towering beast.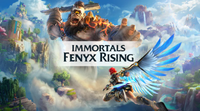 Immortals Fenyx Rising: was $59 now $11 @ PlayStation Store
Immortals Fenyx Rising is about as close to The Legend of Zelda Breath of the Wild as you can get on PS5. Like Link's latest adventure, this colorful open-world game mixes together exploration, puzzle-solving and combat, and it's all set against the backdrop of a charming narrative steeped in Greek mythology. This game was overlooked during the PS5 launch period but is worth circling back to.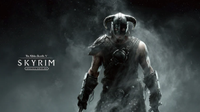 The Elders Scrolls V Skyrim Special Edition: was $39 now $9 @ PlayStation Store
You've probably played Skyrim before but this enhanced Special Edition offers several compelling reasons to return. For starters, it incorporates several player-created mods (upgrade to the Anniversary Edition and you'll get even more),. Plus, it looks and runs better than ever before. Elder Scrolls 6 is still a long way off, but a return to Skyrim should help fill the void nicely.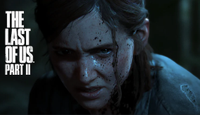 The Last of Us Part II: was $39 now $9 @ PlayStation Store
The Last of Us Part II is technically a PS4 game, but its performance has been boosted on PS5, and it now looks and plays better than ever before. Set several years after the events of Part 1, this emotionally-draining sequel sees Ellie set off on a quest for revenge after a violent event destroys the peace she had previously found.