With Black Friday just around the corner, I'm already finding some big discounts on the best headphones ahead of the main sales event later this month.
I've been testing audio products for more than 30 years, and I know what to look for when it comes to recommending the best headphones for all budgets. My expert ears have experience testing most of the models listed here. All my picks are winners of either our Best Value or coveted Editor's Choice awards for their balance of performance, comfort and value for money at the full MSRP, so you can rest assured these top-rated headphones and wireless earbuds are even better value at these discounted prices.
If I haven't reviewed a set then my expertise and knowledge of the brand, as well as what makes a great deal, means you can buy with confidence knowing that you're getting the best performance for less.
Right now the best headphone discounts I've seen are on the Sony WH-1000XM4 over-ear noise-canceling headphones, which are just $264 at Walmart, while the Apple AirPods (2nd Gen) are just $69 @ Walmart, and the lowest-ever price I've seen them at. Both are amazing discounts on popular models that deliver a big brand experience for less.
Remember to follow our Black Friday deals coverage for more outstanding deals to shop across all Tom's Guide's tech and lifestyle categories.
My top 5 Black Friday headphone deals right now
Best headphone and earbud deals I'd buy right now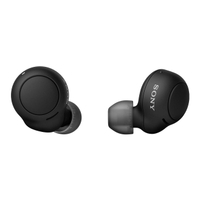 Sony WF-C500: was $99 now $29 @ Walmart
These rank top in our best wireless earbuds under $100, and the $29 deal means they're at an all-time low price that's too good to overlook. There's no ANC, but our review said that music sounds punchy, and there's full EQ control via the awesome Sony Connect Headphones app. Battery life runs to 10 hours, with 20 hours from the charging case. This is the lowest price I've found on these four-star wireless earbuds and a best-ever deal.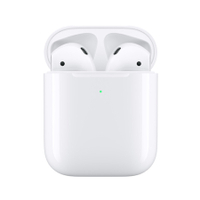 Apple AirPods (2nd Gen): was $129 now $69 @ Walmart
Launched in 2019, the AirPods 2 are very capable wireless earbuds. There's no ANC, but you get solid audio performance and up to 5 hours of play back time. The standard lightning charging case gives up to 24 hours of additional charge, and a 15-minute quick charge nets 3 hours of listening time. Hey Siri voice control handles your every command, and adds up to a great deal for you.
Price check: $114 @ Amazon | $129 @ Best Buy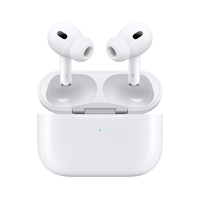 Apple AirPods Pro 2 USB-C (2023): was $249 now $199 @ Amazon
The new USB-C version of the AirPods Pro 2 have the same H2 chip to provide 2x more noise cancellation than their predecessors, plus they support Apple's new lossless audio protocol that will debut with the Vision Pro mixed-reality headset in 2024. They also offer Personalized Spatial Audio with dynamic head tracking for a more immersive audio experience.
Price check: $199 @ Walmart | $249 @ Best Buy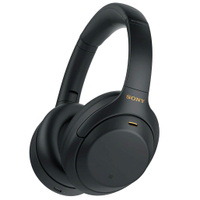 Sony WH-1000XM4: was $348 now $264 @ Walmart
The Sony WH-1000XM4 headphones are still one of the most popular over-ear designs on the market. Despite being superseded by the XM5 (on sale below), they continue to rank as one of the most popular over-ear designs on the market with effective ANC, superior comfort, great sound quality, and battery life runs up to 38 hours.
Price check: $348 @ Crutchfield | $349 @ Best Buy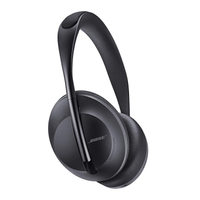 Bose 700: was $379 now $279 @ Bose
$100 off! The Bose 700 may have been superseded by the new QC Ultra Headphones flagship, but they are still one of the top noise-canceling headphones you can buy. As well as having excellent, rich sound, they're stylish, comfortable to wear and deliver the absolute best noise-cancelling experience of any headphones we've tested.
Price check: $299 @ Amazon | $379 @ Best Buy | $339 @ Crutchfield
Black Friday headphone deals — what to look for in 2023
Although you can find the best headphone deals at any time of the year, Black Friday deals tend to break all price records and 2023 is looking like no exception. It's not only about price though, and many factors come into play when shopping for the best headphones, but your decision should always come down to intended use. That being said, its a good idea to take the following categories into consideration before settling on any pair of headphones.
1. Design: Are you looking for in-ear, on-ear or over-ear headphones? Wired or wireless? Luxury or sporty? Since these are headphones that will be used for multiple occasions, you want something that suits your lifestyle. Some models are more versatile than others, and I always have my AirPods Pro 2 with me for routine office commutes and trips to the gym. Whatever type you choose, make sure the headphones are well built, easy to carry, and comfy to wear for about 1 to 2 hours daily.
2. Sound quality: Different models offer different sound, and since you're buying a pair to enjoy music individually, it's important to find headphones that match your sound preference, be it heavy bass or distinctively clear to where you can hear the littlest nuances in recordings. Some of the best audiophile headphones provide a premium audio experience at a price that's more affordable than you'd expect. Some models offer personalized sound via companion app, which allows the user to create their own profiles and tweak EQ levels to their hearing.
3. Battery life: Sennheiser's Momentum Wireless 4 headphones set a high bar by offer 60-hour battery life, and most wireless over-ear headphones typically manage around half that. Wireless earbuds can last about 5 to 10 hours and offer extended playtime with their bundled charging cases — always make sure one is included.
4. Accessories: It's disappointing spending money on a new pair of headphones only to find that you need to buy the accessories separately. For wired models, the manufacturer must include the aux cable, and any headphones that come with a carrying case, charging cable, user guide, and extra ear cups or tips are solid purchases.
5. Pricing considerations: Obviously, if you're here then price is a big consideration when looking for the best headphones. Although there are always exceptions, big-name brands will typically command a bit extra, but generally speaking, the less you spend on a pair of headphones the greater the chance that sound and features will be compromised. Of course, there are some great deals to be had but going for a budget option isn't always the best choice, as any money you save on your purchase won't do you much good if you're sacrificing on features or sound quality.
As the saying goes: timing is everything. And with sales season 2023 getting off to an early start, make sure you follow my Black Friday headphone deals page to keep track of the latest bargains.