Verizon is renown for being one of the country's best phone carriers. Unfortunately, it can also be one of the priciest. However, Big Red is offering an epic deal right now for anyone who's been thinking of switching.
Through April 17, new customers can get the iPhone 14 Plus for free at Verizon. Plus, you can get the iPad (9th Gen) for free with your iPhone purchase. That's one of the best iPhone 14 deals we've seen this year. Note that the iPad will need to have its own data service plan.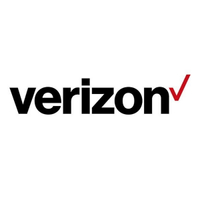 iPhone 14 Plus: free w/ unlimited @ Verizon
Free iPad! Verizon is offering the iPhone 14 Plus for free. Plus, you can get a free iPad (9th generation) with the purchase of an iPhone 14 Plus. Note: the iPad must be activated with a service/data plan. Additionally, you'll get a $200 credit when you switch from a competing carrier.
Priced at $899, the iPhone 14 Plus sports a large 6.7-inch OLED display and runs on Apple's previous-gen A15 Bionic chipset. Camera-wise, you get a 12MP main (f/1.5) and 12MP ultra wide (f/2.4) lens on the rear and a 12MP (f/1.9) lens on the front. Although we dislike the omission of an optical zoom, we found the 14 Plus does a remarkable job capturing photos.
In our iPhone 14 Plus review we said the display is bright and richly colorful. When watching Black Panther: Wakanda Forever, the gold in Angela Basset's dress and hair shimmered against her brown skin. We were also mesmerized by the water droplets atop a pink flower that we zoomed in on via the Photos app. Yes, we wish the iPhone 14 Plus had a 120Hz display instead of 60Hz, but the color accuracy of the display is solid and we found no faults with it otherwise.
Overall, the iPhone 14 Plus is an excellent choice if you're looking for a big-screen experience for a relatively affordable price. For more deals, make sure to follow our guide to the best Verizon phone deals and Verizon promo codes.