Thinking about the best Black Friday deals might conjure up thoughts of discounted big screen TVs and other major products, but some of the biggest savings can be found on smaller TV accessories. TV mounts offer a simple way to upgrade your entire TV setup, and Black Friday is bringing deals on the best TV mounts you can get.
If you're already checking out the best Black Friday TV deals, or best Black Friday OLED TV deals, be sure to think about how you want to set up that new big screen TV. Whether you want a simple wall bracket or an articulated arm that lets you adjust the TV position freely, there are a ton of TV mounts on sale now, often for less than $100. And even more premium wall mounts are getting huge discounts. Savings of 50% or more can be found in our list of deals below.
We not only have our own favorites on the best TV mounts, we can walk you through How to mount a TV to the wall in 8 easy steps for a quick and easy installation.
We've been hunting for the best TV mount bargains, and are sharing the best deals below.
Top 3 Black Friday TV mount deals right now
Black Friday TV mount deals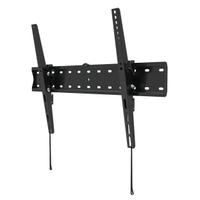 Onn Tilting Wall Mount: was $20 now $15 @ Walmart
Walmart's store brand Onn (stylized onn.) may be known for low prices, but the budget brand also makes some solid-looking TV mounting hardware. This tilting TV wall mount accommodates TVs ranging from 47 inches up to 80 inches, and even has a built-in bubble level for easy adjustment and installation.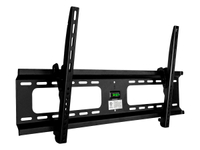 Monoprice Low Profile Tilt TV Wall Mount: was $49 now $29 @ Target
Get a great low-profile wall mount from Monoprice that can handle TVs up to 70 inches and up to 165 pounds. With 10 degrees of tilt adjustment and a design that can be mounted to any type of wall, including brick and concrete.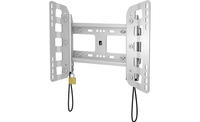 Salamander Fixed Wall Mount: was $99 now $29 @ Crutchfield
The Salamander Designs Plano 100 Medium Fixed wall mount is built for TVs up to 47 inches, but the compact design is made for mounting to a single wall stud, making installation easier than most. It can hold up to 100 pounds, and even has a security lock for securing a TV that may not be safe when left alone.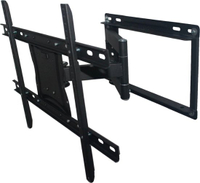 DuraPro Universal Wall Mount: was $79 now $39 @ Best Buy
Mount even the largest TVs with the DuraPro Full Motion Wall Mount, which can handle up to an 84-inch, 132-pound TV, providing right and left swivel and horizontal tilt adjustment. Accommodating between 100 x 100 millimeters and up to 600 x 400 millimeter VESA mounting patterns, it will work with pretty much any TV. Best Buy has it for 50% off.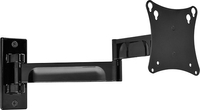 Peerless-AV Articulating Wall Mount: was $139 now $42 @ Best Buy
For a smaller TV or monitor, wall mounting is still a great option, and the Peerless-AV Paramount is a great way to do it. This articulated arm can retract out of the way, extend for perfect positioning and you can adjust the tilt without having to first find a screwdriver. Save $97 off the regular price in this killer deal.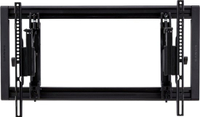 Sanus BLT3 Tilt Wall Mount: was $169 now $89 @ Best Buy
Save on a home theater favorite, the Sanus Advanced Tilt 4D TV Wall Mount. Made to handle TVs up to 90 inches in size and up to 150 pounds in weight, this is a serious piece of hardware, and perfect for the home cinema enthusiast.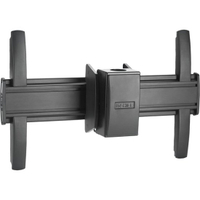 Chief Fusion Tilting TV Wall Mount: was $499 now $364 @ Best Buy
Made for TVs up to 60" in size, the Chief Fusion Tilting TV Wall Mount is made for commercial signage as much as it is for large TVs, but it's still a great choice for the right home theater. The Fusion features Centris fingertip technology that makes it almost effortless to reposition the TV angle, while keeping everything secure.