When you start your search to compare NBN plans, you'll likely notice there can be a huge difference in monthly costs between providers. So, searching for the best NBN deals should always be top of your list — especially with the revelation that you could save over AU$1,000 by switching providers.
The most common kind of NBN deal you'll see is a six-month discount for new subscribers, although we do occasionally see full 12 month discounts, too.
With so many NBN plans to choose from, you can almost always land a great deal if you shop around. In this dedicated guide, we've divided the deals into sections by NBN speed, so you can easily search for a better deal in your speed tier of choice.
Follow the quick links below to jump ahead to the speed you're after, or learn more about choosing an NBN plan in our FAQ section.
Best NBN 25 deals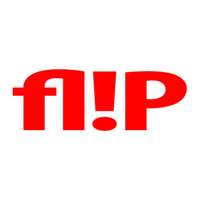 Flip | AU$44p/m (for 6 months, then AU$54.90p/m)
It's hard to argue with the value of Flip's 25Mbps NBN plan, coming in at under AU$600 for the first 12 months (even at its regular price it's still incredible value), making it far cheaper than any other equivalent plan on the market. Better still, Flip advertises the maximum 25Mbps download speeds, something that can't even be said of plans that cost much more.
Total minimum cost: AU$44 | Total cost for first 12 months: AU$593.40 | Yearly cost after discount: AU$658.80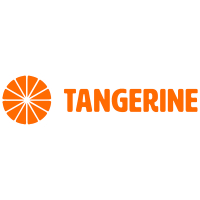 Tangerine | AU$44.90p/m (for 6 months, then AU$59.90p/m)
Tangerine has long-running promo prices across its NBN plans, and this deal is one of the cheapest prices you'll pay for an NBN 25 connection. You'll save AU$15 a month over your first six months — that's AU$90 total — before the price increases to AU$59.90. Typical evening speeds clock in at a respectable 25Mbps.
Total minimum cost: AU$44.90 | Total cost for first 12 months: AU$628.80 | Yearly cost after discount: AU$718.80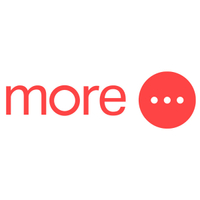 More | AU$46.20p/m (for 12 months, then AU$59.40p/m) for CBA customers only
More has partnered with CommBank to offer customers of the Australian bank 30% off an NBN 25 plan for 12 months, before giving them a 10% discount ongoing for as long as they're connected. You need to sign-up with, and continue to pay for the plan using a CBA credit or debit card.
If you are able to secure this NBN deal, it represents the cheapest NBN 25 plan offering the full 25Mbps download speeds we can find.
Total minimum cost: AU$46.20| Total cost for first 12 months: AU$554.40 | Yearly cost after discount: AU$712.80
Best NBN 50 deals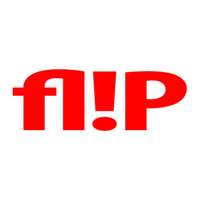 Flip | AU$54p/m (for 6 months, then AU$64.90p/m)
If you're not a CBA customer, but having the cheapest NBN 50 plan is most important to you, then Flip takes the crown. At just AU$54p/m for the first six months and AU$64.90p/m thereafter, your first 12 months will set you back AU$713.40.
Total minimum cost: AU$54 | Total cost of first 12 months: AU$713.40 | Yearly cost after discount: AU$778.80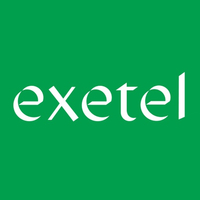 Exetel | AU$53.99p/m (for 6 months, then AU$74.99p/m)
Exetel's Extra-value NBN 50 plan isn't technically the cheapest plan around, but we think it's worth the investment for its Speed Boost feature. You can currently save AU$21p/m for the first six months, with the total cost for the first 12 months being around AU$773.
Other providers come in around AU$60 cheaper for the same period, but Exetel gives you five free Speed Boost days each month. This feature allows you to boost your NBN 50 service to NBN 100/40. You can also elect to accumulate your Speed Boost days up to a total of 30.
Total minimum cost: AU$53.99 | Total cost for first 12 months: AU$773.88| Yearly cost after discount: AU$899.88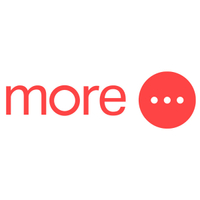 More | AU$53.90p/m (for 12 months, then AU$69.30p/m)
Similar to the NBN 25 plan mentioned above, CBA customers can also save big on an NBN 50 plan from More. Anyone with a Commonwealth credit or debit card can snag a 50Mbps NBN plan for AU$59.30p/m for an entire year, making it the cheapest NBN 50 plan currently available in Australia.
Following your first year, if you remain connected with More, you'll continue to receive a 10% discount on your plan, representing great value.
Total minimum cost: AU$53.90 | Total cost for first 12 months: AU$646.80 | Yearly cost after discount: AU$831.60
Best NBN 100 deals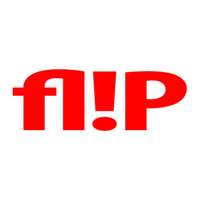 Flip | AU$69p/m (for 6 months, then AU$79.90p/m)
Flip's NBN 100 plan does only advertise typical evening speeds of 91Mbps and not the maximum 100Mbps, but we think the low price makes up for this sacrifice (we've included great NBN plans that do advertise the maximum speeds below).
We also feel the recent win for Flip in Mozo's Expert Choice Awards certainly works in Flip's favour, earning the coveted Broadband Provider of the Year for a second year running.
Total minimum cost: AU$69 | Total cost for first 12 months: AU$893.40 | Yearly cost after discount: AU$958.80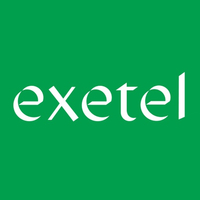 Exetel | AU$68.99p/m (for 6 months, then AU$84.99p/m)
We once again have to include Exetel here for several reasons. Not only does the NBN provider promise the full 100Mbps download speed (it actually performed above & beyond in the ACCC's most recent performance data report) but the initial 12 month cost is incredibly competitive. Plus, you can once again take advantage of the Speed Boost days, which can see your connection increase to NBN 250, for free, five days a month.
Total minimum cost: AU$68.99 | Total cost for first 12 months: AU$923.88| Yearly cost after discount: AU$1,019.88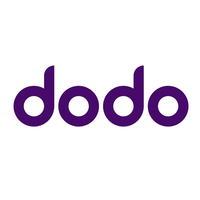 Dodo | AU$63.80p/m (for 6 months, then AU$85p/m)
Using the data provided through our partnership with WhistleOut, Dodo currently offers the cheapest and one of the most attractive NBN 100 plans, although there is a very minor catch.
Dodo's NBN 100 plan is only available for customers with FTTC, FTTP and HFC connection types. Other providers offering NBN 100 plans are available to all, including FTTN connections. But, if you do fall into the required category, you will only be paying AU$892.80 for your first 12 months of service.
Total minimum cost: AU$63.80 | Total cost for first 12 months: AU$892.80 | Yearly cost after discount: AU$1,020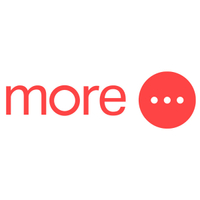 More | AU$69.30p/m (for 12 months, then AU$89.10) for CBA customers
CBA customers can also take advantage of savings on NBN 100 plans with More. The advertised typical evening speed is only 92Mbps, but if you're happy to sacrifice the 8Mbps, then you can snap up one of the cheapest NBN 100 plans currently available.
If you feel you'd benefit from faster upload speeds, then More also offers a discounted NBN 100/40 plan for CBA customers, costing AU$76.30p/m for 12 months, then AU$98.10 ongoing.
Total minimum cost: AU$69.30 | Total cost for first 12 months: AU$831.60 | Yearly cost after discount: AU$1,069.20
Best NBN 250 deals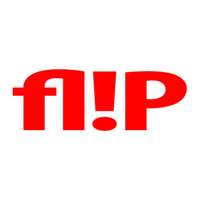 Flip | AU$84p/m (for 6 months, then AU$94.90)
Flip once again offers the best NBN deal across this higher speed tier. While the typical evening speed figure comes in at just 236Mbps (compared to the maximum of 250Mbps) the overall low cost of the plan makes it had to pass up. This is especially true when you consider some more expensive plans advertise slower speeds that Flip.
Total minimum cost: AU$84 | Total cost for first 12 months: AU$1,073.40 | Yearly cost after discount: AU$1,138.80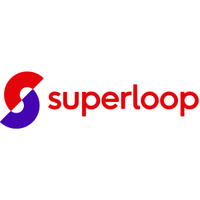 Superloop | AU$85p/m (for 6 months, then AU$99p/m)
Popular with gamers, Superloop's NBN 250 plan pricing is hard to beat. While it's not the outright cheapest provider at this speed, it is one of the most attractive options since it advertises 240Mbps typical evening speeds.
You also get the added benefit of Speed Boost days, which will let you temporarily boost the speed of your service up to the next tier of NBN 1000, with theoretical maximum speeds of 1,000Mbps (real world speeds will likely be less).
Total minimum cost: AU$85 | Total cost for first 12 months: AU$1,104 | Yearly cost after discount: AU$1,188
Best NBN 1000 deals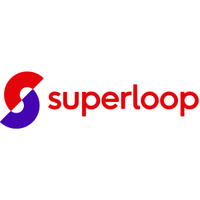 Superloop | AU$99p/m (for 6 months, then AU$119p/m)
Offering what could perhaps be one of the best value NBN 1000 plans around is this one from Superloop. The ISP says you can expect 500Mbps download speeds during the typical busy evening period, which for the price, is great value in our opinion. You can find faster in Australia, but you'll need to pay from anywhere between AU$170 to AU$660 more over the course of the first 12 month period.
Total minimum cost: AU$99 | Total cost for first 12 months: AU$1,308 | Yearly cost after discount: AU$1,428
NBN FAQ
What NBN do I have?
If you're unsure what type of NBN connection you have, there's two ways of checking. You can check your address on the NBN Co website, or go to any telco's NBN page, where you'll be prompted to enter your address to see what's available to you.
The important thing to note is that the connection type that is available at your address is largely out of your control. NBN Co has announced it is upgrading select suburbs in the network to full fibre – you can find a list of the announced suburbs here.
Does NBN need a special modem?
You will need a compatible modem to connect to the NBN, and your NBN provider can provide this to you. It often comes at an additional upfront cost, while other telcos will let you keep the modem for free if you stay connected for a predetermined amount of time. Many internet providers will also allow you to bring your own modem to the service, but we recommend checking compatibility with your chosen provider when you first sign up.
Are NBN plans unlimited?
The vast majority of NBN plans do come with unlimited data, though there are some occasional exceptions. In these cases, telcos should clearly signpost when specific NBN plans come with a capped amount of data, so do read thoroughly before signing up. With competitive pricing in all speed tiers, unlimited data NBN plans offer far better value for money for most people, so only choose a capped plan if you're certain it meets your needs.
What NBN speed should I get?
Deciding what NBN speed you want can be tricky, but the answer largely depends on how many people are living in your household, and what their level of usage is. Here, we break down each NBN speed tier:
NBN 12 (Basic 1):
An NBN 12 plan will only get you 12Mbps of download speed and 1Mbps of upload. In general, we wouldn't recommend signing up to this tier unless you're only using it for email and light browsing – streaming will struggle.
NBN 25 (Basic II):
The NBN 25 tier gets you 25Mbps of download and 5Mbps of upload. It'll suit a one- or two-person household best, and will allow you to use the internet at the same time, and stream video in HD.
NBN 50 (Standard):
An NBN 50 plan provides up to 50Mbps download and 20Mbps upload, and is best for households with 2 to 4 users. Its download speed will allow multiple people to stream in HD at the same time, play games online and have smooth video calls.
NBN 100 (Fast):
You'll often see these plans referred to as either NBN 100/20 or NBN 100/40, and that's because they have download speeds of up to 100Mbps, and an upload speed of either 20Mbps or 40Mbps, depending on the plan. They suit large households best, with room for five or more people, some 4K streaming, online gaming and big file downloads.
NBN 250 (Superfast):
With downloads speeds of up to 250Mbps and upload speeds of 25Mbps, an NBN 250 plan will allow you to do almost anything online, such as streaming multiple videos in 4K, downloading large files faster and online gaming without lag. Do note though, only fibre-to-the-premises (FTTP) and hybrid fibre coaxial (HFC) connections can sign up.
NBN 1000 (Ultrafast):
The NBN 1000 tier is the fastest consumer speed available, coming with downloads of up to 1000Mbps, and uploads of up to 50Mbps. Among the few telcos who offer these plans, there's quite a difference in typical evening speed: Telstra has the highest at 700Mbps, while iiNet and Internode only quote a typical evening speed of 200Mbps. Again, this speed is only available to those with a FTTP, and select HFC connections.
How do I test my NBN speed?
Before you start an NBN speed test, check your plan so you know what speed you should be getting. Once you're connected to the Wi-Fi network you want to test, go to the website Speedtest, or click the 'start test' button below to have Measurement Lab run a diagnostic.
The test should take no longer than a minute, and once you've got your results, compare them to your plan's advertised download and upload speeds. Don't worry if it's not an exact match, but you will want your plan to be close to reaching, or exceeding its reported speeds.
Some external factors such as your NBN connection type can affect the result. For example, if you have a fibre-to-the-node (FTTN) connection, your homes' distance from the node could play a part in poorer results, particularly if your address is more than 400 metres away from it. Your distance from your home's modem can also be a factor – you'll want it to be close to get the best result.
If you find that your plan's NBN speed isn't up to scratch, your first port of call should be your NBN provider. Get in touch with your provider's customer service team to raise your concerns, and if they're unable to help, consider switching to a different service provider.
Which NBN provider is best?
The best NBN provider for you will vary with your needs, but we recommend Spintel as the best NBN provider for most people. Over half of all NBN connections are on an NBN 50 plan, and with this in mind, we're choosing Spintel because it has the best-value option in the popular tier. If you want to learn more, our colleagues at TechRadar have a dedicated guide to the best NBN provider.
Is NBN 5G?
No, the national broadband network (NBN) and 5G are two separate technology types, though both allow you to connect to the internet. The NBN is government-owned infrastructure that has been rolled out across the country by NBN Co. It uses fibre, and existing copper wire, to connect homes to the NBN. For more rural and remote areas of Australia, NBN Fixed Wireless and Sky Muster satellite are used.
5G infrastructure is owned by the telcos, primarily Telstra and Optus. 5G home internet offers another way for Australians to connect to the internet, though its availability is far behind that of the NBN, with 5G coverage being best in the capital cities. Rather than using fibre or copper to connect you to the internet, 5G connects you over a wireless network.
How can I check for NBN outages?
If your internet isn't working, you'll first want to figure out whether it's just your household experiencing a problem, or if there's a wider NBN network outage. You can figure this out by going to your internet provider's service status page, or check NBN Co to see if network maintenance or outages have been reported. You can also check the independent website Down Detector. For more help, see our sister site TechRadar's comprehensive guide to NBN outages.