The best AT&T phone plans don't come cheaply — at least not if you want unlimited data — but you will get great value for your money. AT&T's network performance is well-regarded, and it's building out faster 5G service. It routinely offers great deals on phones, whether you're an existing customer or planning on switching service, and we've got a range of AT&T Mobility promo codes to make those prices even better. AT&T boasts find a wide collection of available plans, spanning from unlimited data with plenty of features through to a number of pretty affordable prepaid plans.
AT&T appears on our list of the best cell phone plans, and for good reason. In addition to unlimited data, you can also find some unique features like the inclusion of HBO Max, roaming in Mexico and Canada and security add-ons such as caller ID and fraud blocking.
You'll also find the best AT&T phone plans among the best family cell phone plans, with significant savings for four-line plans. While not as cheap as T-Mobile or Visible, AT&T can challenge those rivals with coverage and performance. Prepaid plans at AT&T offer further chances to save money on wireless service.
Here's a closer look at the options at AT&T and which are the best AT&T phone plans for your needs.
AT&T plans: What kind of offers are available?
When you break it down, AT&T realistically offers two kinds of plans — unlimited or prepaid. While both are great options, these plans offer very different kinds of service.
AT&T's best plans at a glance
If you're looking for a family plan or just want the most features and add-ons for your money, going for an unlimited plan is the quickest way to find the best AT&T phone plans. You can pick from three versions of AT&T's unlimited plan at differing costs, with the more expensive options packing in more features
These options can range from a basic plan offering unlimited data, calls and texts on 5G but with no hotspots, premium data or add-ons, all the way up to a plan with hotspots, premium data with no throttling, an HBO Max subscription, security features and plenty more. These unlimited plans see their best per-line prices when bought in a family plan with four lines.
If you want something more flexible, prepaid AT&T options are available too. These are mostly low data, low cost options and while they're more limited in their features and lack 5G, many will find their pricing to be more suitable than unlimited data.
Unlimited and family AT&T plans
Unlimited data and family plans go hand in hand with AT&T. The carrier offers three different tiers, depending on how many features you're going to need and how much you're willing to pay.
Where the family factor comes in is that the best per-line prices come as you tack on additional lines to your plan. To get the lowest monthly price per line, you need to get a four line plan with AT&T — this applies on all three unlimited data offers.
AT&T's Unlimited Starter, the cheapest of the three, is pretty bare-bones in what it offers, with limits on streaming quality and no hotspot data. But you do get unlimited calls, texts and data.
The other two plans — Unlimited Extra and Elite — step it up, offering hotspot data, free streaming services, advanced mobile security and more. In fact, AT&T boosted the perks included with Unlimited Elite last year, making it a better option than before.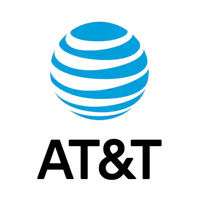 AT&T | Unlimited Starter plan | $35/month with four lines - AT&T's budget unlimited plan
The cheapest of AT&T's unlimited plans, Unlimited Starter will be a great choice for those on more of a budget. If you get a four-line family plan, you'll only have to pay $35 a month per line; a single line costs $65 a month. You get unlimited data, texts and calls and unlimited texting from the US to more than 120 countries. However, you won't get any hotspot data, and if AT&T's network is busy, your speeds can be slowed. You'll also find your video streaming limited to SD.


Pros: Affordable price tag; Unlimited 5G data
Cons: Limited to SD streaming; Not many added features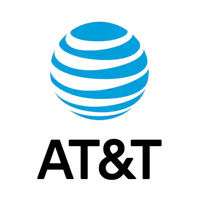 AT&T | Unlimited Extra plan | $40/month with four lines -
Great value option
AT&T's Unlimited Extra plan sits neatly in the middle of the carrier's unlimited offers. A family with four lines will pay $40 each every month; a single line costs $75/month. Unlimited Extra has everything you're getting above, but with this plan you also get 50GB of priority data — AT&T won't slow your speeds until you go over that amount. You also enjoy 15GB of hotspot data per line per month and advanced security features, including spam and fraud call blocking and caller ID.

Pros: Unlimited 5G data; 50GB premium data; 15GB hotspot
Cons: More expensive than Starter plan; Limited to SD streaming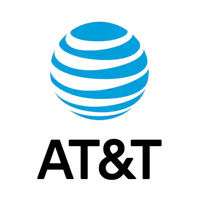 AT&T | Unlimited Elite plan | $50/month with four lines - AT&Ts feature-packed unlimited plan
This is definitely not a cell phone plan for those on a budget, with AT&T charging $85 per month for a single line of Unlimited Elite. A family of four pays $50 for each line er month. However, you get a lot of benefits in return. This plan includes free access to the HBO Max streaming service. AT&T also offers unlimited 5G data and no longer slows your speeds no matter how much data you use. Customers can now enjoy 40GB of hotspot data each month per line. Unlike the other two plans, you can stream in HD with Unlimited Elite, and 4K streaming is supported where available.

Pros: Unlimited 5G data; Free HBO Max; No throttling; 40GB hotspot; HD/4K streaming
Cons: Expensive
AT&T prepaid plans
While AT&T's best value can be found in the unlimited plans above, it also offers a selection of prepaid plans. These prepaid options vary drastically in what they provide, with data caps ranging from 5GB through to unlimited.
While AT&T prepaid plans don't have quite as many features as the unlimited plans, they do follow a similar format in terms of hotspot data, whether you can access HD video or not and more.
However, it is well worth noting that AT&T's prepaid plans do not offer 5G coverage, with the exception of the pricey Unlimited Plus plan.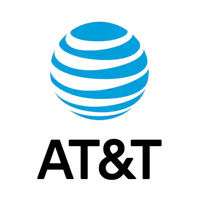 AT&T | 8GB 12-month prepaid | $25/month - Great value prepaid on AT&T...if you can prepay for the year
This is an excellent price from AT&T's prepaid selection. It only costs $25 a month for 8GB of data. However, the catch is that you have to pay the full value upfront — $300 to be precise. If you can afford to pay that in one go, this is AT&T's best value prepaid plan. While the prepaid plan doesn't offer 5G, you do get rollover data, a mobile hotspot, HD video, use in Mexico and Canada and fraud and call blocking.
Pros: Great price for the amount of data; Mobile hotspot
Cons: Requires you to prepay for a full year; No 5G coverage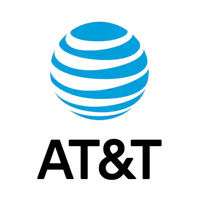 AT&T | 5GB prepaid | $30/month - The budget AT&T prepaid plan
If you don't like the idea of paying your full value in one upfront payment, this 5GB plan will be the next best option on a budget. It gets you 5GB of data while only charging $30 a month. The plan has all of the benefits as the plan above but it can't get HD video and your use in Mexico and Canada will be pay-per-use.
Pros: Affordable price tag; Mobile hotspot; Data rollover
Cons: No HD video or 5G; Not much data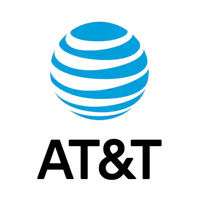 AT&T | 15GB prepaid | $40/month - A great value option for more data
While the above will be perfect for anyone on a budget, this is the choice for those who need a little bit more data. Your data allotment goes up to 15GB, which will be a lot better for streaming and downloading on the go. Like the above two prepaid plans from AT&T, you don't get 5G access and you don't get access to HD video. You do get data rollover, mobile hotspots and fraud call blocking though.
Pros: Good amount of data; Hotspot; Data rollover
Cons: Expensive; No HD video or 5G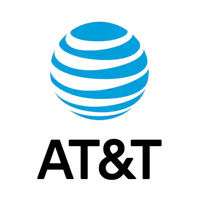 AT&T | Unlimited Plus prepaid | $50/month with Auto Play- Unlimited data on a more flexible plan
If you like the flexibility of a prepaid plan but need a lot of data, this is the best of AT&T's two options. Set up AutoPay (automatic payments from your debit or credit card), and you'll only have to pay $50 a month. That's a special price, as AT&T is currently offering a $25 discount for enrolling in autopay. (Normally, it's just a $15 discount). This plan includes 5G coverage, HD video streaming, and all other prepaid plan perks. For even more savings, you can get the same plan at Walmart for $45 a month with in-store activation.
Pros: No caps on data; Can use in Mexico and Canada; 5G
Cons: High price tag
Is AT&T a good carrier?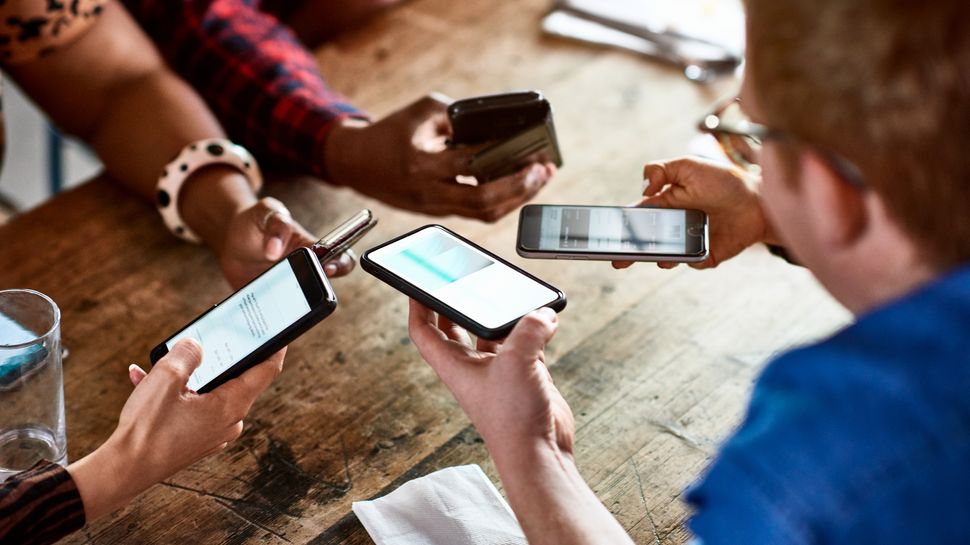 In our guide to the best phone carriers, AT&T takes the third spot behind T-Mobile and Verizon. This is no surprise as AT&T has a lot going for it, mostly due to its rapidly growing 5G coverage — AT&T 5G now reaches 250 million people, and C-Band 5G coverage is now available in eight cities — and extensive network.
When we did our last test of network performance, AT&T finished in second place for LTE download speeds. Rootmetrics' most recent nationwide report, covering the first half of last year, ranked AT&T first for download speeds overall.
However, AT&T is in a bit of a weird spot. It's not quite as large a network as Verizon and lacks its intensive coverage and it isn't as affordable as our top ranked carrier - T-Mobile. While some of AT&T's plans can be quite expensive, it offers ways around this, most noticeably through family plan discounts and savings for nurses, teachers, first responders, military and more; you can also save with some schools, organizations and employers.
As we said above, AT&T isn't the cheapest carrier, but it does have some of the most feature-filled plans, most noticeably its Unlimited Elite plan with HBO Max.