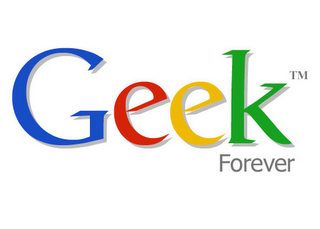 Forever Geek
A version of this article was originally published at Tom's Guide France. Check out what our French editors have to say about Geek home style.
Whether you live in a house or an apartment, decorating can be tricky: For a Geek, finding the right computer hardware and gadget elements to incorporate in a functional yet stylish way is the goal. Here are 18 geeky products that will fit in your daily home routine.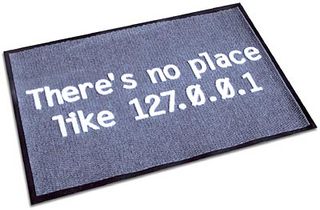 There's No Place Like Home
When walking into a Geek's home make sure you check out the doormat: The IP listed on this doormat is the standard address on any network card for indicating the home computer. All computer wizards will understand "there is no place like home."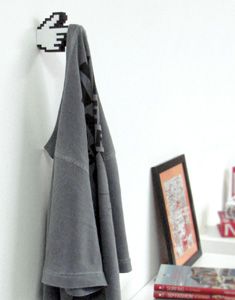 8-Bit Hanger
Once you get through the door, make yourself comfortable: leave your coat on the 8-bit hanger hand reaching out of the wall.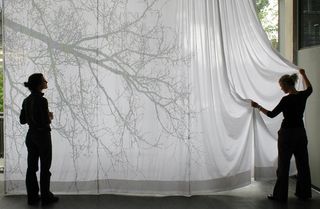 ASCII Curtains
Bright lights are not loved by geeks with screens. As a matter of fact, reflection is one of the geek's worst enemies. These ASCII (keyboard character) curtains provide a thematic and shady alternative.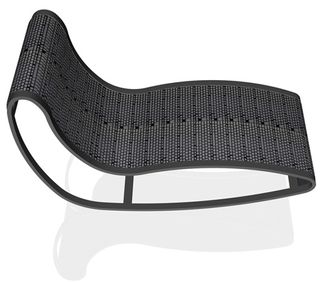 The Text-ile Armchair
Lounging is always a pleasure. Though it is still a prototype, the Text-ile Armchair made out of keyboards is the creation of designers Dante Bonucelli and Lamm.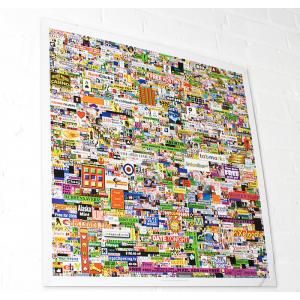 The Million Dollar Home Page
From his Keyboard seat, the geek can glance at his magnificent One Million Dollar Homepage poster. It is a printed reproduction of the webpageconceived byAlex Tew in 2005 to sponsor his studies. Only 1,000 copies of this limited edition print were produced.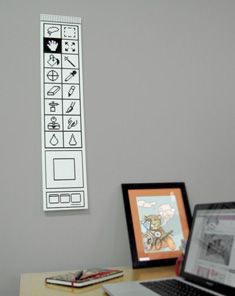 The Photoshop Wallbar
The geek can also embellish his livingroom with this copy of the original Photoshop toolbar: In black and white, all the basic functions are displayed and the hand tool is selected for use.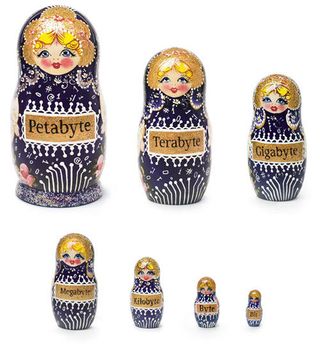 the Byte Russian Dolls
Stacked or displayed, the seven Russian dolls (among them Peta, Tera and Gigabyte) create a geeky vibe. The classic colors on these dolls almost make the look traditional. But look closer. Each one, from Bit to Petabyte, has code etched into her body.
The Apple Table
Faithful to the keyboard theme, this stool that can also turn into an occasional table for drinks with friends after a gaming session. Made with wood and white keys, this item would fit right in at an Apple store--after all, the designer used nearly 9,500 keys from used Macs to create 25 of these unique stools.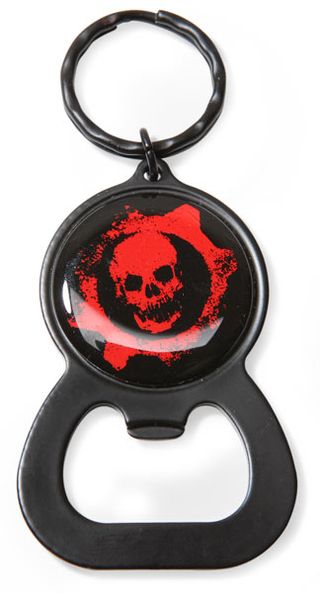 The Gears of War Bottle Opener
When it's time to serve drinks, the key chain bottle opener in Gears of War Colors will definitely make your guests jealous.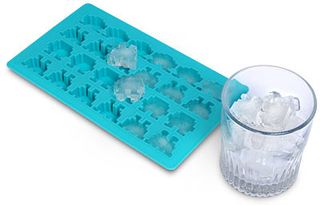 Space Invader Ice mold
Cold drink fans will fall in love with these nostalgeek ice cubes in the shape of Space Invader monsters.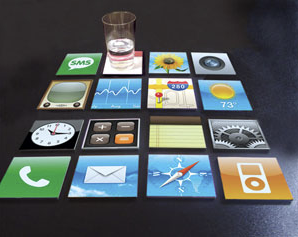 iPhone Coasters Set
Displaying the applications of the famous apple phone, this set of coasters can also serve as a decoration when arranged on a table in the format of an iPhone.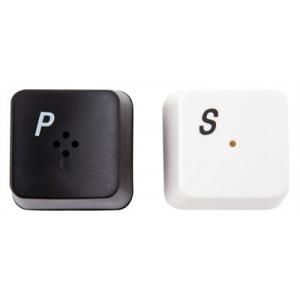 Salt and Pepper Are The Keys
Once at the dining table, geeks may require some extra seasoning from these shakers. Just in case you missed it, S is for salt and P for pepper.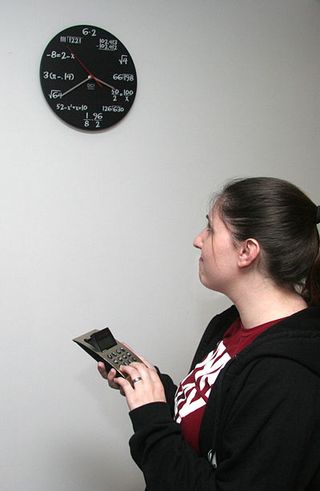 The Pop Quiz Math Clock
After dinner, any geek would glance at the clock. Math geeks will be delighted by this clock, which features a different mathematical equation every hour.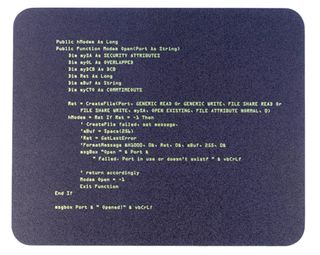 Computer Hacker-code Mouse Pad
Before bedtime, geeks usually want to put in some quality time with the computer. This mouse pad will add style points to any workstation.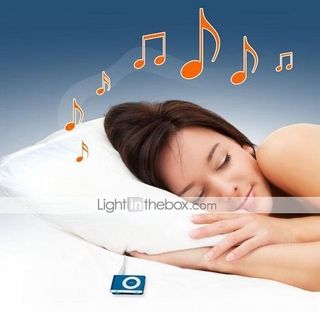 Sound Asleep Pillow
After a long day, geeks can head to bed and be soothed by an MP3 pillow. Just connect a music player, and the pillow's speakers kick in. Luckily, sounds can only be heard by the person with his ear pressed to the pillow.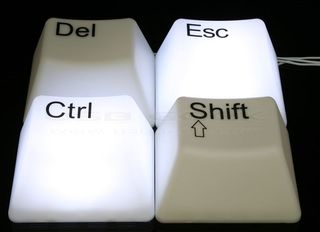 The Esc, Ctrl, Del, Shift Button Lamp
This bedside lamp contains a big Escape key that geeks can hit when it is time to say goodbye to a long day.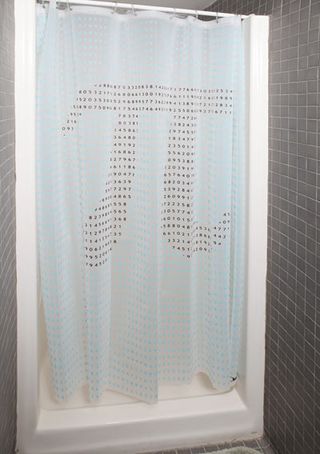 The Pi Shower Curtain
Time to wake up and shower. This shower curtain's Pi sign is composed of decimal digits from the famously long number.