11 Shows To Watch After Orange Is the New Black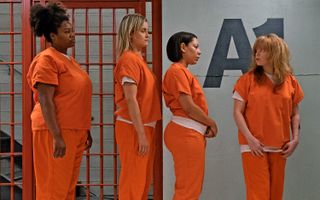 Orange Is the New Black, the critically acclaimed series from Netflix about a women's prison and the women who are imprisoned there, recently returned for a sixth season. All 13 episodes are now available for streaming on Netflix as of the season premiere on July 27, and many fans have probably already binged the entire offering. If you've already checked out all of the most recent trials and tribulations of Litchfield's finest and need something else to watch until the seventh season comes out at some currently unscheduled point in the future, this list should be able to help.
Credit: Cara Howe/Netflix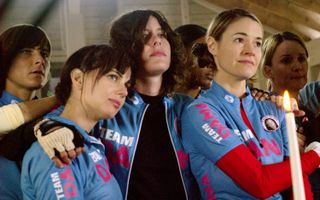 The L Word
A Showtime series that bowed out almost 10 years ago in 2009, The L Word followed a group of lesbians and the people in their lives in Los Angeles. The show ran for six seasons and was considered fairly groundbreaking at the time for its portrayal of LGBTQ characters and subject matter — something Orange Is the New Blackhas also received praise for. It was a bit soapy, and the women lived somewhat unrealistically glamorous lives, but it was very popular and remains a beloved series to this day.
Credit: Everett Collection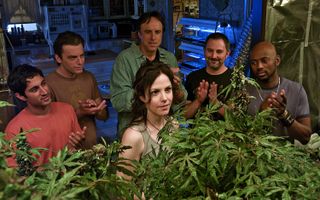 Weeds
Jenji Kohan created this Showtime drama, and she's the mastermind behind Orange Is the New Blackas well. The show is about Nancy Botwin, played by Mary-Louise Parker — a widow and mother of two boys who starts selling marijuana to support her family. Seems reasonable, right? It ran for eight seasons, and enjoyed critical and viewer acclaim for much of its run. If you like the dark-comedy aspect of Orange Is the New Black showrunner style, Weeds is definitely one to check out.
Credit: Randy Tepper/Showtime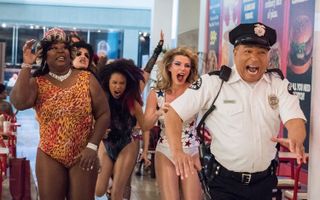 Glow
Speaking of Jenji Kohan, she's also the executive producer behind this 2017 Netflix hit. Glow is a fictionalization of the 1980s syndicated women's professional wrestling circuit, the Gorgeous Ladies of Wrestling, hence the name. It is also set in Los Angeles, and mainly follows Ruth "Zoya the Destroya" Wilder (played by Alison Brie), but the whole cast of characters is a really phenomenal, interesting bunch you won't want to stop watching. The second season came out on Netflix in late June, and the series has been nominated for several Emmy awards.
Credit: Erica Parise/Netflix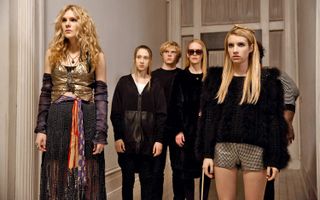 American Horror Story: Coven
Got a thing for girl gangs? Look no further than AHS: Coven. Coven is the third season in the FX anthology, but you really don't need to know anything about the earlier seasons to watch. Coven takes place in 2013 in New Orleans, and follows a coven of witches played by a ridiculously talented group of actresses, including Hollywood heavyweights like Sarah Paulson, Jessica Lange and Angela Bassett. This is an especially good choice if you're a Ryan Murphy fan.
Credit: Michele K. Short/FX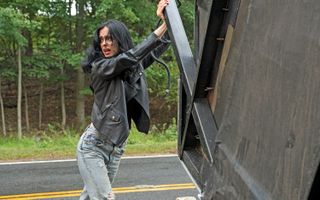 Jessica Jones
If you're no stranger to Marvel movies but haven't seen many or any of the Netflix offerings, Jessica Jones might be a good follow-up to Orange Is the New Black. The series follows a private eye who is also a bit of a reluctant superhero with super strength, played by the truly talented Krysten Ritter. It's definitely very noir, if you're into that sort of thing. Ritter really sells the part of the woman who seems tough but is actually pretty messed up, a character type Orange Is the New Black fans should be very familiar with.
Credit: David Giesbrecht/Netflix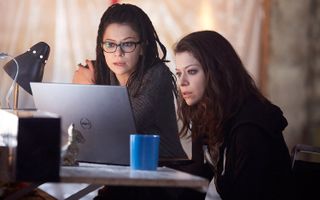 Orphan Black
Speaking of awesome, complicated female characters, Orphan Black is an obvious addition to this list. The incomparable Tatiana Maslany plays numerous characters in the show and absolutely astounds the audience with her ability to portray every single one of them. It has a large female cast much like Orange Is the New Black, but not nearly the number of actresses' names to display in the credits, thanks to Maslany. If you're looking for a bit of a thriller with a science-fiction twist, Orphan Black should be next on your binge-watch list.
Credit: BBC America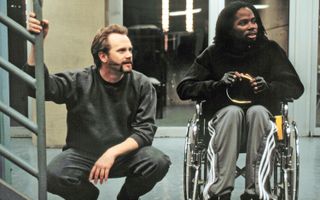 Oz
Let's go back to prison dramas for a minute. Oz is an HBO show set in the fictional Oswald State Correctional Facility, aka Oz. It's a male prison, which is a bit of a turnaround from Orange Is the New Black, and the show features actors like Christopher Meloni, who may be better known for playing Elliot Stabler on Law & Order: SVU. Oz premiered way back in 1997 and ran for six seasons, but it still makes for gripping television today. It was also the first 1-hour dramatic television series produced by HBO.
Credit: Everett Collection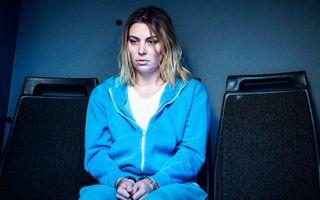 Wentworth
If you're still on a prison-drama kick, the Australian show Wentworth might be worthy of your next Netflix binge. The show follows a woman as she enters prison after being charged with the attempted murder of her husband. Piper Chapman wasn't accused of anything quite so extreme before she was sent to Litchfield, but otherwise, the premise sounds a little similar to Orange Is the New Black. It centers around female characters in a very similar way to the Netflix hit, and it was a hit in Australia.
Credit: FremantleMedia Australia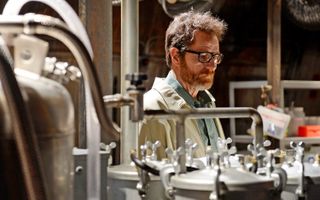 Breaking Bad
This might seem like a strange addition to this list after all these shows featuring tough leading ladies, but if you're looking for slightly grittier TV fare, Breaking Bad is a great option. If you liked the storyline involving Piper running a prison panty business on Orange Is the New Black, you may truly enjoy watching Walter White's descent from high school chemistry teacher to merciless meth dealer in this series. Orange Is the New Black is great at giving its characters shades of gray, but sometimes, you just want to watch a bad character being bad.
Credit: Ursula Coyote/AMC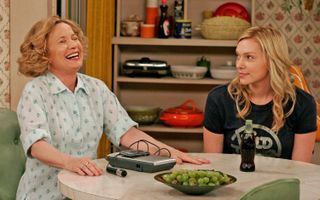 That '70s Show
For a total turnaround in mood, That '70s Show may be a good follow-up to Orange Is the New Black. There's one very obvious connection between the two shows: Laura Prepon. Before she was Litchfield's Alex Vause, Prepon was Donna Pinciotti, Eric Forman's longtime girlfriend on the Fox period sitcom. I know more than one person who got into Orange because Prepon was a featured player, and if you enjoyed her work as Vause, it might be kind of fun to watch her in a lighter role.
Credit: Michael Yarish/Fox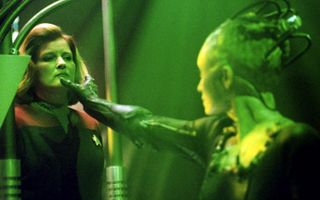 Star Trek: Voyager
Speaking of shows featuring Orange Is the New Black stars, if you have any interest in sci-fi programs and have not seen Kate Mulgrew in Star Trek: Voyager, what are you waiting for? Mulgrew is impressive as Kathryn Janeway, the first female captain in a Star Trek TV series. If you' appreciated Mulgrew's storylines on Orange where Red is top dog, you'll love her work as Janeway, too. The show debuted in 1995 and ended its original run in 2001, but like all the Star Trek offerings, it takes place in the future and is truly timeless.
Credit: Getty