8 Galaxy S8 Problems and How to Fix Them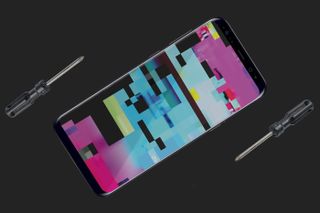 Galaxy S8 Troubleshooting
Samsung's Galaxy S8 has earned rave reviews from users far and wide for its sleek design, immersive Infinity Display and great performance. And, unlike the Galaxy Note 7, the S8 has proven pretty reliable (at least so far). However, the S8 isn't flawless.
From reports of red screen problems to claims that some S8 speakers stop playing audio, evidence shows the handset has caused issues for some users. Fortunately, Samsung has moved rather rapidly to address the problems. And in some cases, the flaws can be fixed without the company's intervention.
Here's a look at the Galaxy S8 issues and how to fix them.
Illustration Credit: Tom's Guide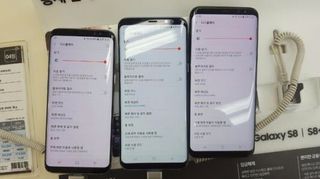 Red Screens
The problem: Soon after the Galaxy S8 landed in customer homes, some users complained of a screen problem that caused their devices to take on decidedly reddish tints. Samsung initially said nothing was wrong but has since said that the issue comes from a problem with color settings that was present when the handset shipped.
The fix: Unfortunately, there's not much you can do until Samsung releases a software update. The company is sending the updates to devices over the air now, but customers could get them at varying times. (T-Mobile customers should already have the update, while it started rolling out to AT&T subscribers this week.) Apply the update, and you'll be able to control the color settings on the Galaxy S8's edges. Samsung is also providing a broader range for color-balance options.
Photo Credit: Korea Herald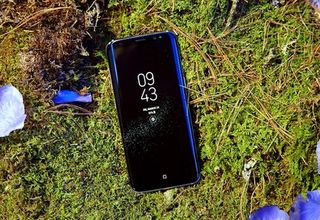 Wi-Fi Issues
The problem: Some Galaxy S8 owners report that they're experiencing problems with Wi-Fi connectivity. Specifically, they say that at times, their wireless connectivity will drop out, eventually coming back on for no apparent reason.
The fix: Samsung has realeased a software update to fix the Wi-Fi problem. The company says it found a fault in the way its handset communicates with wireless networks.
But if you have a problem that the software update doesn't fix, first try rebooting your handset by holding down the button on the right side of the device. You might also want to go into your Settings app, choose Backup and select Reset Network Settings.
Photo Credit: Sam Rutherford/Tom's Guide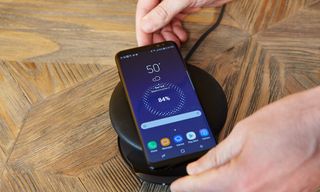 Wireless Charging
The problem: A surprisingly large number of Galaxy S8 owners have taken to support forums and other online portals to complain of a wireless-charging problem. They say that Samsung's handset will sometimes fail to wirelessly charge with certain charging pads. Even after these users reboot their devices, wireless charging sometimes fails to resume. In some cases, users report a "charging paused" warning.
The fix: Unfortunately, Samsung hasn't yet announced a fix for the problem, and forum users are growing increasingly annoyed. However, it appears that the wireless-charging flaw happens more so with older wireless charging units that, while compatible with the Galaxy S8, for some reason can't communicate with the phone's wireless-charging receiver. In most cases, users have been able to successfully charge their devices by ditching older pads and getting newer models. That's not good, but it's a stopgap until Samsung addresses the problem.
Photo Credit: Sam Rutherford/Tom's Guide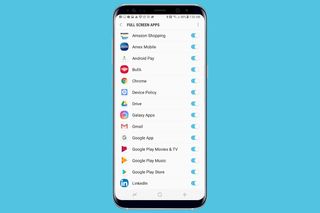 Forcing Apps to Go Full Screen
The problem: Samsung's Galaxy S8 comes with a funky aspect ratio of 18.5:9. And in most cases, apps are designed to work on a screen that has the standard 16:9 aspect ratio. So, in some cases, you'll find that your apps fail to stretch across the display in landscape mode, leaving slim black bars on either side.
The fix: To make your apps go full screen, open your Settings app by swiping up from the home screen. There, you'll find a menu option called Display. Tap on it. Scroll down a bit, and you'll see Full Screen Apps. Once you access that option, you can scroll through your list of apps and decide which apps should be automatically stretched to full screen. Simply toggle on the ones you want. However, be aware that when you do it, your apps will get cropped a bit at the top and bottom, so you might lose some information.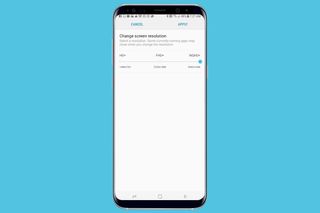 Forcing the Screen to Use Quad HD
The problem: Samsung's Galaxy S8 comes with a beautiful quad-HD display that delivers sharp visuals. However, Samsung also offers the ability to run your screen in different resolutions. And if you forget to turn it back up after you've turned it down, you might lose some valuable pixels on that video you're watching. Why not go to quad-HD and get a better look?
The fix: You'll want to access your Settings again. There, tap on the Display button and choose Screen Resolution in that pane. There, you'll see a slider that will allow you to choose HD+, FHD+ or WQHD+ resolutions. If you're looking to go to quad HD, slide the blue ball all the way to the right, and you'll be all set. If you ever need to downgrade the resolution, use the same technique but slide the ball to the left.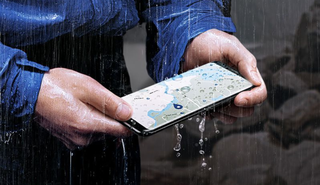 Fixing Speaker Problems When Galaxy S8 Gets Wet
The problem: The Galaxy S8 comes with an IP68 rating, meaning it can withstand some water intrusion and keep on ticking. Some have tested that and dunked the device in water to see what happens. Many of those folks have reported on forums and elsewhere that when they retrieve the Galaxy S8 from water, they experience sound distortion and (at times) a cracking sound when audio playback resumes.
The fix: First things first, get a towel and dry off your wet Galaxy S8. The less water that gets into the device, the better. After that, don't use your speakers for at least an hour, and wait for the moisture that might be in your device to dry up. According to most users, after an hour or two of just letting the Galaxy S8 dry out, the speakers will be back to normal and everything will work properly again.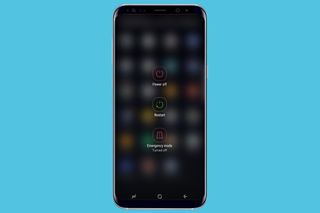 Performing Soft Reset When Apps Freeze
The problem: There are times when the Galaxy S8 might freeze for one reason or another. Perhaps you have a bad app, or maybe something in the software is causing your smartphone to seize up. Whatever the case, your phone could get bogged down, and in those cases you won't be able to use the home button or any other keys to get back to work.
The fix: In most cases, the quickest, and easiest, way to fix your problem is with a soft reset. Simply hold down the power button on the right side of the device, and you'll be given the option to tap Restart. Tap it twice to confirm your plan.
However, if your device is totally unresponsive, you'll want to hold the power button down for 10 seconds or more. Eventually, the Galaxy S8 will get the picture that you want to reset and turn off. You should then be able to access your apps once the phone comes back on.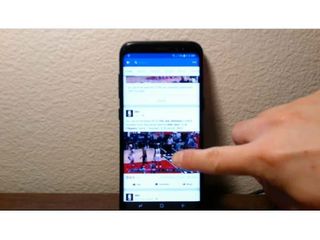 Dropped Audio
The problem: Several posters at Samsung's Community forum have noted that audio played through the S8's speaker will occasionally drop out after a few seconds whenever they're watching video, streaming music or even listening to voice mail messages. The problem only seems to effect the S8's speaker, as the same users are able to hear audio when they plug in their headphones.The fix: There's no official fix yet, though some users have reported that they were able to fix the problem after running a factory reset on their phone. However, others have said the dropped audio problem eventually returned. The most successful remedy seems to be pressing on the S8's back cover, which suggests that this could be a hardware problem.
Photo Credit: YouTube