The Best PlayStation 4 Family Games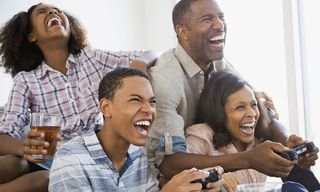 Family Fun on PS4
Although the majority of the PlayStation 4's flagship titles are geared toward adults, it's not all fighting games and shooters on Sony's console. You'll find plenty of family-friendly fare in the PS4's catalog, including multiplayer fun in Rock Band 4 and Rocket League and toys-to-life games in Lego Dimensions and Skylanders: Imaginators. If you have a PS4 and want to bring the whole family together for game night, here's where to start.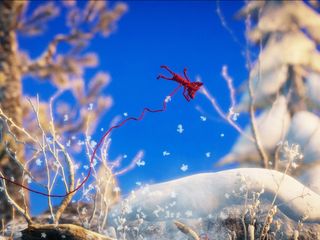 Unravel
Unravel mixes an adorable protagonist, Yarny, with challenging puzzles and beautiful scenery. Players unravel Yarny to solve puzzles, avoid enemies and navigate obstructions in the environment. It's not the longest game out there, but it's challenging enough for adults and older kids while being cute enough to keep younger children in awe.
Credit: EA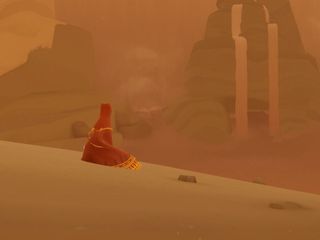 Journey
Years after Journey's initial release, it's still a treasure. You start as a red-hooded figure dropped in the desert and embark on a journey that involves walking, soaring and sledding through diverse environments in a truly cinematic fashion. It's simple to play but will keep the attention of both children and adults as it draws you in and makes you fall in love with beautiful visuals, a stunning soundtrack and a silent protagonist who can make you surprisingly emotional.
Credit: thatgamecompany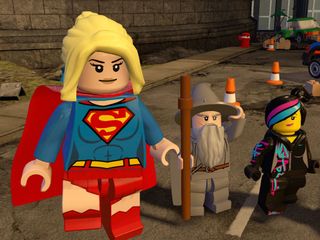 Lego Dimensions
It doesn't matter what age you are: Everyone loves playing with Lego bricks. For $70, you can get a set that lets you mix everyone's favorite building blocks with your PlayStation 4. The Lego Dimensions Starter pack includes the game, a Gateway to build, Batman, Gandalf and Wyldstyle minifigures. There are a bunch of extra packs to buy so you can play stories of films like Fantastic Beasts and Where to Find Them, and level packs to play in areas based on franchises like Back to the Future and The Simpsons. The more minifigures you buy, the more you can play. Expansion packs start at $12, so the game can get a little pricey.
Credit: Traveller's Tales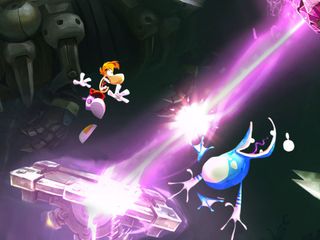 Rayman Legends
Rayman Legends is exquisitely drawn, but it's no cartoon. The hand-drawn art is mixed with solid 2D action and an awesome soundtrack. Grab a kid or spouse and play in chaotic local co-op over 120 levels, including awesome rhythm-based challenges.
Credit: Ubisoft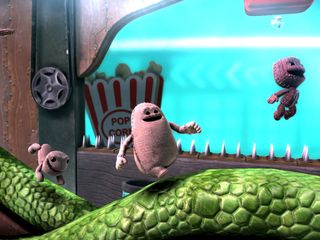 LittleBigPlanet 3
Your family will love LittleBigPlanet 3 for its cute characters and seemingly endless opportunities to create. The majority of the game is solving puzzles, but you can also create your own levels, characters, objects and more.You can also test them out, and share them with other players. The game expands on previous titles by adding new characters other than Sackboy. Futhermore, if you played the first two LittleBigPlanet games, you can use its downloadable content packs on this game.
Credit: Sumo Entertainment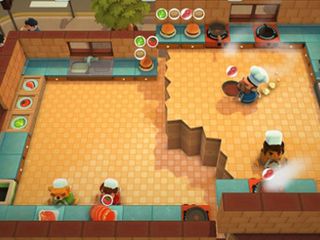 Overcooked
Even if your family won't help you out in the kitchen, they'll love this crazy cooking game. Overcooked is a party game that lets up to four players try to cook a meal in a kitchen where Murphy's Law applies. A team effort can create a meal fit for a king, but you could also end up burning all your ingredients before you get a chance to really get started.
Credit: Ghost Town Games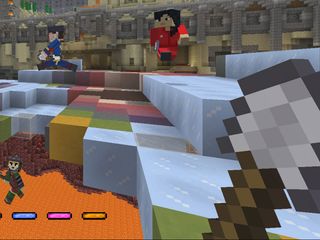 Minecraft
Whether or not you have a kid, you've heard of this game: it's become a juggernaut in gaming in just a few short years. Up to four players can build out their pixelated world in Creative Mode, or take to Survival Mode and fight the Creepers.
Credit: Mojang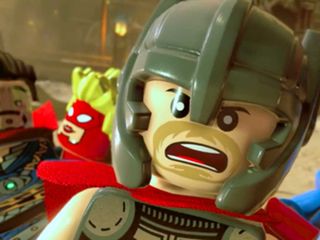 Lego Marvel Super Heroes 2
You love video games, you love Lego bricks and you love the Marvel Universe? Lego Marvel Super Heroes 2 is perfect for kids of all ages, letting them play as heroes and villains in a massive cosmic storyline across the globe and multiple realities. While fighitng Kang the Conquerer, you'll see all of your favorite heroes from Marvel movies as well as comic favorites like Kamala Khan (Ms. Marvel), Spider-Gwen and Mysterio.
Credit: Traveller's Tales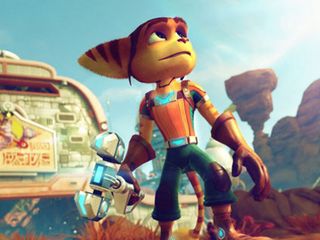 Ratchet and Clank
While the Ratchet and Clank movie was pretty bad, its movie tie-in is polished and addictive. The characters are as charming as ever, and it doesn't hurt that it looks great, too. The platforming is intuitive, and Ratchet and Clank get some brand-new weapons and gadgets to play with. The reimagining of the series is enough fun to delight old fans and rope in newer players.
Credit: Insomniac Games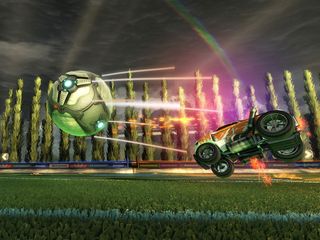 Rocket League
Rocket League is downright addictive, and it will bring out the competitive side in your family. The popular multiplayer game combines cars with soccer. It's an easy concept to understand, but takes time to fully master. Up to four players can play together with split-screen multiplayer, so everyone can play together and score goals in fast and furious ways.
Credit: Psyonix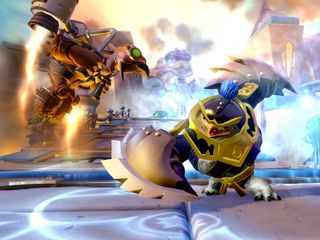 Skylanders: Imaginators
The toys-to-life craze isn't going anywhere soon, and there's none as big as Skylanders. The latest starter pack includes two characters and a creation crystal, which you can use to finally create your own characters. It's a quirky, colorful game with lots of simple action, and, best of all, your kids can bring over their old toys from the previous games rather than forgetting them in a box under a bed somewhere.
Credit: Toys for Bob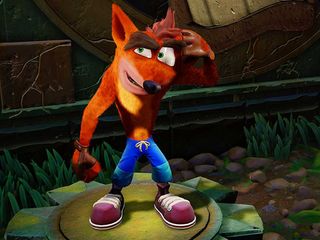 Crash Bandicoot N. Sane Trilogy
Want to play a game you loved as a kid with a little one of your own? The Crash Bandicoot N. Sane Trilogy is a remastered version of the original three games. While it looks like its made for a modern system, it's still the same game, including some tremendous difficulty that will have you and your family bonding over the challenges. There are new online leaderboards, time trials and a new character, so there's plenty to see even if you played the originals.
Credit: Activision