We're a few months away from the fall arrival of the iPhone 15 lineup, which makes this an exciting time of year if you're mulling over an upgrade to one of Apple's new phones. With four models likely to arrive as soon as this September, you shouldn't be hurting for choice when it comes to finding an iPhone that fits your particular needs. And if you're struggling to decide between the different options, our preliminary iPhone 15 vs. iPhone 15 Pro vs. iPhone 15 Pro Max guide can help you figure out how the upcoming releases should compare.
But that leaves one small, if vocal, group on the outside looking in at this fall's iPhone launch. For the second year running, Apple may be planning to introduce us to four new phones, but a mini model isn't likely to be among them. Meanwhile, the iOS-compatible options for the fans of the best small phones are rapidly shrinking.
Consider the rumored iPhone lineup that Apple will have on hand this fall, following the iPhone 15 release. We're expecting four new models, but instead of an iPhone 15 mini accompanying the iPhone 15, iPhone 15 Pro and iPhone 15 Pro Max, a big-screen iPhone 15 Plus is likely to accompany the other three additions. The reason there's no interest in an iPhone 15 mini? The audience for compact phones is as small as the screens they prefer, according to the anlysts we've talked to.
But Apple's lineup of small-screen phones could shrink even further this fall, if Apple doesn't keep the iPhone 13 mini around. Though it first came out in 2021, the iPhone 13 mini remained a part of Apple's lineup after the iPhone 14 launch, only with a $100 price cut. And while it's not unheard of for Apple to keep the best iPhones around for two years as lower-cost options, it's worth remembering the iPhone 12 mini disappeared from Apple's lineup last fall after just a year as a discounted model.
So where does that leave people who want a compact phone rather than one with a gargantuan Pro Max-sized screen? Your choices are becoming few and far between, but they're still out there. Assuming a mini-free iPhone lineup this fall — one of the safest bets you'll make — consider one of these options instead.
iPhone 15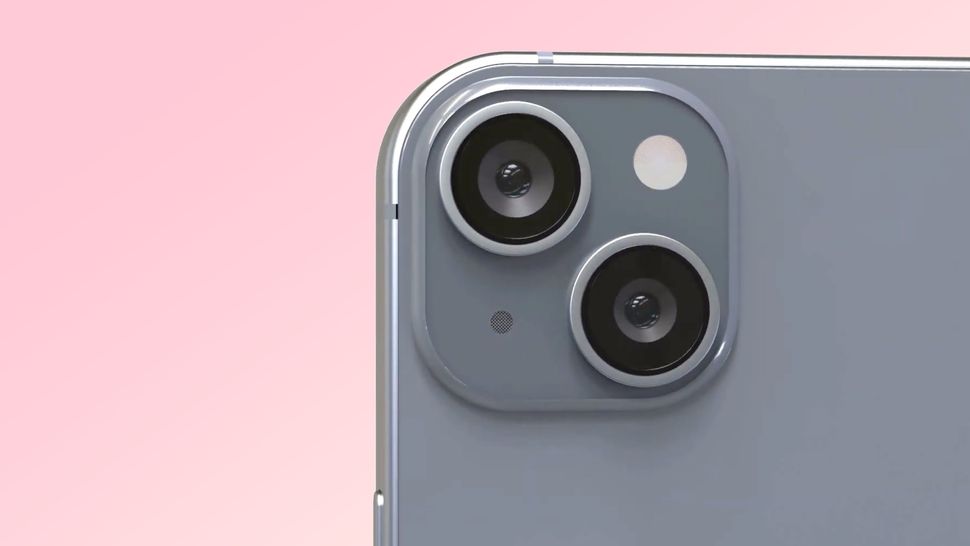 It's time to face certain facts: We're no longer living in a world where phones with screens smaller than 6 inches are going to gain much traction in the market. So if you want the smallest screen possible, a 6.1-inch display may be as small as it gets, particularly among recent iPhones.
Fortunately, there's some happier facts to consider. The shrinking of bezels as displays now extend as far to the edges of phones as possible means you can squeeze in a lot more display without having to expand the size of your phone.
That brings us to the iPhone 15. While it's expected to offer the same 6.1-inch panel as previous entry-level iPhones, 6.1-inch phones aren't nearly as large as they used to have to be to accommodate those designs.
Let's assume that the iPhone 15 maintains roughly the same shape as the current iPhone 14 — a pretty safe bet given the iPhone 15 dummy units we've seen that project another 6.1-inch device from Apple. That would mean the iPhone 15 would come in a 5.8 x 2.8 x 0.31-inch package. That's only fractionally taller and wider than the 5.5 x 2.7 x 0.29-inch iPhone SE.
Put another way: I'm a fan of small phones myself, but lately I've been using an iPhone 12 as my daily device — another one of Apple's 6.1-inch phones. Why certainly not as compact as the original iPhone SE that I used to carry around, it's still slender enough to use comfortably with one hand. I find it a nice compromised between a bigger-screen device and a compact form factor.
There's an even better development rumored for the iPhone 15. Like the iPhone 14 Pro models this year, the iPhone 15 is rumored to ditch the notch on the display in favor of a Dynamic Island cutout. That not only means a more eye-catching way of receiving notifications and monitoring Live Activities, it also means more useable screen space without an increase in the size of your device.
And all that's before we get into the other potential benefits rumored for the iPhone 15. These include a powerful A16 processor, more USB-C connectivity and — most tantalizing of all — an improved 48MP camera. If you're holding on to a smaller device, the iPhone 15 figures to be a big leap forward with only a minimal increase in size.
Why you should consider the iPhone 15: Relatively compact size or a bigger-screen device, rumored camera improvements
Why you should skip the iPhone 15: Only slightly bigger than the mini is still bigger
iPhone 15 Pro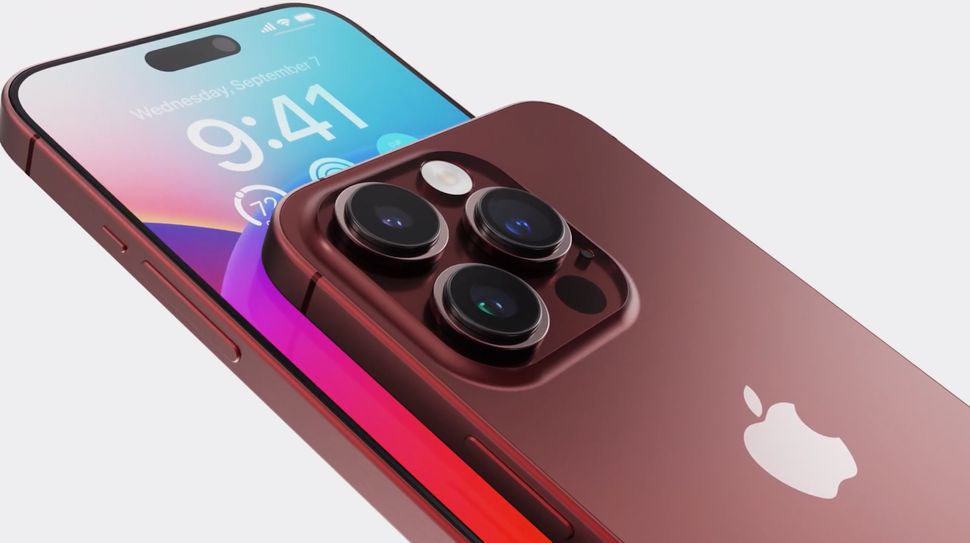 Everything I just said about the iPhone 15 goes for the iPhone 15 Pro, too. It's likely to feature the same 6.1-inch display without any increase in size, so you'll still have a relatively compact phone that fits easily in one hand.
The advantage to turning to a Pro model over the standard iPhone becomes apparent when you look at our iPhone 15 vs. iPhone 15 Pro comparison — the Pro models are in line to get more impressive features. That includes a titanium frame that's lighter and more durable than aluminum Apple currently uses, plus a more advanced A17 Bionic processor. And we already know that the Pro models feature Apple's ProMotion displays with an adaptive 120Hz refresh rate — a feature unlikely to make its way to the iPhone 15.
There's a downside to going with a Pro model, though — it costs a lot more than the standard iPhone. And that could go double for the iPhone 15 Pro, as rumors tip that model to get a $100 price increase over the iPhone 14 Pro. If one of the iPhone mini's most appealing features to you is its relatively low price tag, a more expensive iPhone 15 Pro would be a non-starter.
Why you should consider the iPhone 15 Pro: Same compact size as the iPhone 15 with more advanced features
Why you should skip the iPhone 15 Pro: Rumors point to a price hike
iPhone 13 mini
I said it's likely that Apple will drop the iPhone 13 mini from its lineup in the fall — but not that it's certain. There is a chance Apple decides to keep around a small iPhone aimed at the audience that appreciates small devices, with a potential price cut bringing the cost of that phone down to $499.
Assuming the math works out for Apple, though, there are still some reasons why you might want to move on from the mini. The phone will be celebrating its second birthday in the fall, meaning you're settling for some aging technology. And assuming you're upgrading from an iPhone 12 mini, the improvements in the iPhone 13 mini just aren't significant enough. You'd have to be making the jump from a 2020 iPhone SE or older to make the iPhone 13 mini feel like enough of a step forward.
Why you should consider the iPhone 13 mini: It's a small phone and it's discounted
Why you should skip the iPhone 13 mini: It's an aging phone
iPhone SE 2022
The iPhone SE 2022 only came out last year, and yet, Apple's cheapest phone feels pretty dated. That's a reflection of the design — with those chunky bezels surrounding the screen, the SE looks more like a phone that came out a half-a-decade ago — a fitting impression since it does ape the look of 2018's iPhone 8. And the lack of a night mode for the phone's lone camera means it can't really compete with rival budget devices like the Pixel 7a. (See our Google Pixel 7a vs. iPhone SE face-off to see what we mean.)
Still, a 4.7-inch screen is definitely a compact one, and the $429 price tag surely appeals to price-sensitive shoppers. Plus, the iPhone SE runs on the same A15 Bionic processor found in the iPhone 13 family. (The iPhone 14's A15 Bionic has an extra graphics core.) That means performance won't lag too many phone of more recent vintage.
We're unlikely to see an iPhone SE 4 until next year at the earliest. When we do, Apple is probably going to adopt a design that's more like the iPhone 11 and its 6.1-inch display. So if you're really committed to the small screen bit, this may be the last one standing in Apple's lineup.
Why you should consider the iPhone SE 2022: Small screen and small price
Why you should skip the iPhone SE 2022: Dated design and limited feature set
Asus Zenfone 9
You've demanded a compact phone and Asus has heard your cry. The Zenfone 9 comes in a very condensed 5.8 x 2.7 x 0.4-inch size with an AMOLED panel that's actually under 6 inches — 5.9 inches to be exact. But that display still offers a 120Hz refresh rate, and the Snapdragon 8 Plus Gen 1 chipset delivers solid performance. A long-lasting phone, the Zenfone 9 holds down a space on our best phone battery life list by holding out for more than 13 hours on our battery test.
OK, so it runs Android and not iOS. Nobody's perfect.
But that's the situation small phone fans find themselves in, with the number of mini iPhones rapidly disappearing. If screen size is that important to you, you might have to look — gasp — beyond iOS for satisfaction. At least the Zenfone 9 is pretty affordable, with a debut price of $699 that's only fallen since its release last year.
Why you should consider the Asus Zenfone 9: Long-lasting compact phone with an affordable price and stellar performance
Why you should skip the Asus Zenfone 9: It means an iOS-to-Android switch
iPhone mini outlook
The landscape isn't getting any more welcoming for dedicated iPhone users who also value small screens. With options likely to shrink further this fall, it's time to start weighing the different options above if you're mulling an upgrade.
More from Tom's Guide