As Tom's Guide's audio editor, I've reviewed dozens of outstanding headphones and many of them rank among the best headphones you can buy right now. Although there's no doubt in my mind that the Sony WH-1000XM5 flagships offer the best balance of features and performance for buyers overall, there's another headphone design that keeps grabbing my attention that gets remarkably close to matching Sony's audio performance, and is even better in one very big way.
Sennheiser's Momentum 4 Wireless may get less attention than some of the best noise-canceling headphones we've reviewed, but they're an outstanding alternative to the top-ranking Bose and Sony noise cancelers. A great value option even at the current MSRP $379 / £309 / AU$579, they boast the longest battery life of any noise-canceler in their class, and what's more they're an absolute bargain right now discounted to $299 at Amazon.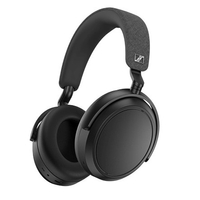 Sennheiser Momentum 4 Wireless was $379 now $299 @ Amazon
Although we have previously seen them discounted for less, $299 is still a great deal for a strong pair of headphones perfectly built for a life on the road rather than tethered to a power socket on regular battery top ups. Add in Sennheiser's easy-going sound and effective noise canceling, and it's clear why these rank as the best value noise canceling headphones around right now. The discount applies to both black and white options.
Sennheiser is better than Sony in one big way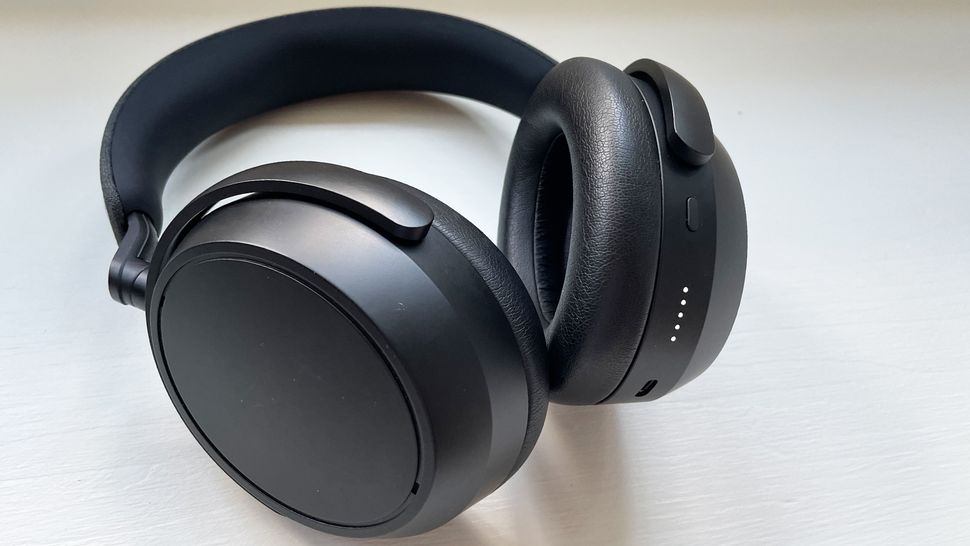 In my Sennheiser Momentum 4 Wireless review I found the noise-canceling performance effective, but perhaps not quite the pool of silence offered by the very strongest models on the market. I liked that I could wear the headphones in loud and windy environments and still hear my music fully, thanks to Sennheiser's robust noise-filtering technology.
Even better, though, was Sennheiser's sound signature. I confess that I know the Sennheiser sound well as I've been listening to its headphones for many years. In fact, it was a pair of Sennheiser headphones that gave me my very first headphone listening experience many years ago, so I'm well acquainted. The Sennheiser M4W gave music oodles of dynamic energy, and was potent enough to get my head nodding and toes tapping. You don't have to take only my word for it though. Tom's Guide contributor Alex Bracetti also rates them highly, and recently ranked them one of the best alternative noise-cancelers worth considering.
Although they're matched to rival top wireless headphone designs such as Bose and Sony and have bountiful features including sound personalization options accessible via the updated Sennheiser Smart control app, it's battery life where the Momentum 4 Wireless headphones excel. At 60 hours with ANC fully enabled they give twice as much juice as their nearest rival, and they have the longest battery life of any pair of noise-canceling headphones I've ever encountered.
This is exceptionally high for a wireless noise-canceling headphone, and by comparison outperforms the Sony WH-1000XM5 by some 30 hours. It's also a considerable step up on playback time over the brand's preceding Momentum 3 Wireless headphones that claimed just 17 hours, and gave even less when ANC was enabled.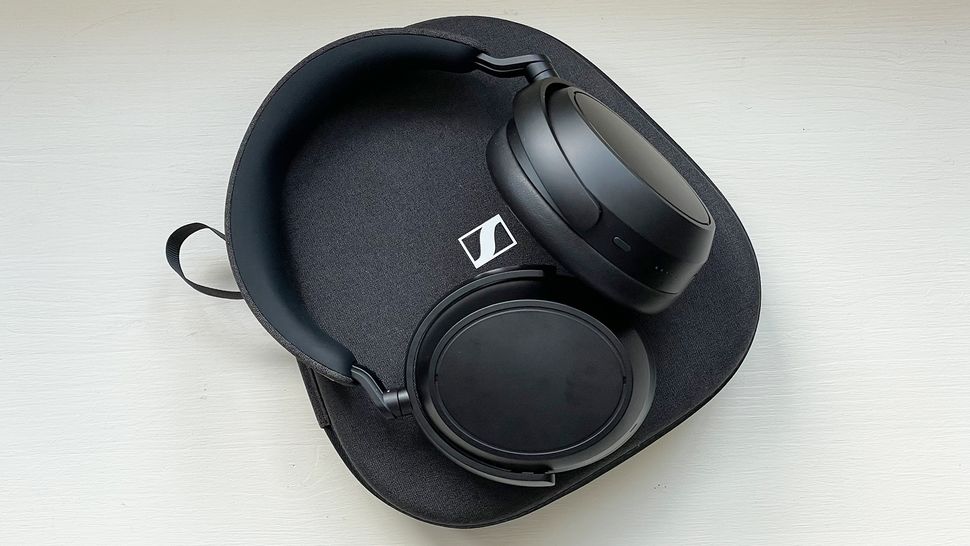 How the company has managed to increase battery life so significantly I don't know, but the likelihood of only ever needing to charge them every couple of weeks at most (or once a month if you listen for just two hours a day) makes them one of my favorite noise-canceling headphones to use on work commutes, and perfect for business travel and long vacations.
What's more, with battery life this good you may not need to take the charging cable and USB power adapter with you on your travels at all. These are one of the few headphones where I feel confident about not carrying the USB charging cable. Even when you do need to recharge it's pretty rapid, taking just 2 hours from empty to fully charged, while a 5-minute charge is capable of giving up to 4 hours of playback time.
Best value noise cancelers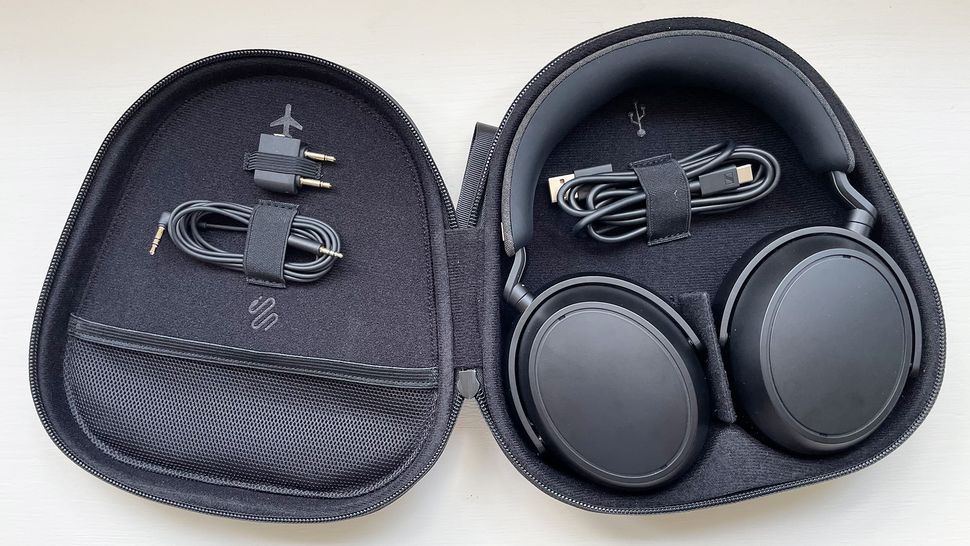 Even though I did make some minor grumbles in my review about the touch controls being fixed to the right earcup, and some hiccups that meant the headphones would auto connect and resume playback when I was carrying them around the house, I still think these are a great option for a life on the road.
If you're anything like me, you're forgetful when it comes to keeping your wireless headphones topped up. I find it frustrating to have to give some designs more frequent top ups than others, but these are easily the least troublesome when it comes to needy recharges and I'm certainly enjoying the longer playback time.
The Sennheiser Momentum 4 Wireless headphones have strong ANC and a great signature sound, while recharges are lower maintenance than any other flagship model I've tried. Although it isn't the lowest price I've found them at, they're currently discounted to $299 at Amazon, making them one of the best headphone deals for a pair of flagship noise-canceling headphones around right now. I encourage you to bag them as soon as you can.
More from Tom's Guide