Having to regularly top off the battery on your wireless headphones can be a chore, right? Even the best wireless headphones I've tried don't yet support wireless charging, meaning I have to remember to hunt down the charging cable and USB-C power adapter every time my headphones need a boost.
The last thing I want to be concerned with on a lengthy work commute, business trip, or while away on a vacation, is refilling the battery on my headphones. Just as Sod's (or Murphy's) law states 'anything that can go wrong will go wrong,' so it is highly probable that my headphones will run out of battery right while I'm in the middle of catching up on a favorite TV show, listening to a music playlist, or enjoying a podcast.
So a robust and reliable pair of headphones with great sound and practical battery life are always at the top of my travel bag wherever I go.
As wireless headphones get more and more adaptive processing tech on board to help block out the noise of our surroundings and personalize the sound to our ears, the drain on the battery life when these features are enabled can happen more rapidly.
Thankfully, many of the latest headphone designs have managed to significantly increase their battery life, and also come with fast charging that can achieve several hours of playback time from just a 10-minute quick charge.
So what are the best wireless headphones models for battery life? Read on to discover my recommendations for the best models I've tried that allow you to listen for longer.
Best for business trips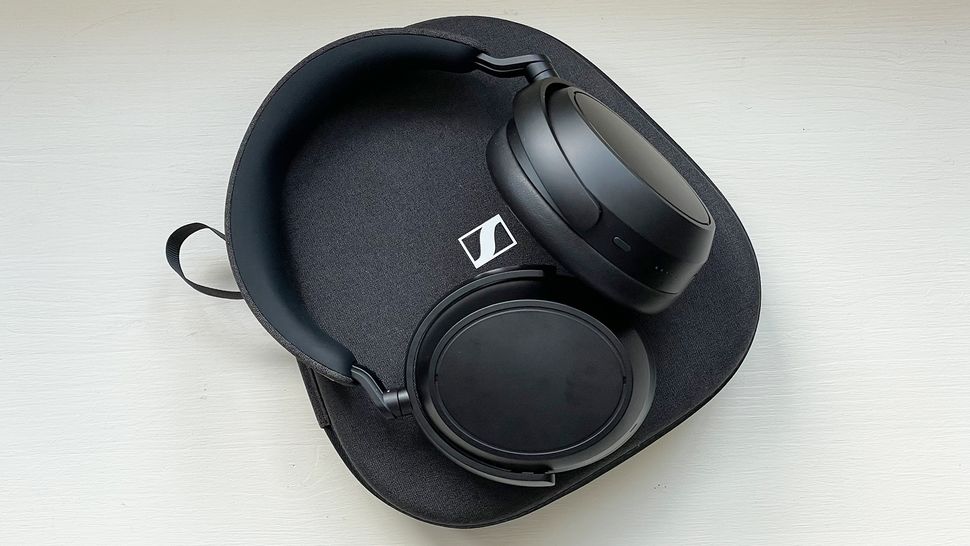 1. Sennheiser Momentum 4 Wireless
At 60 hours with ANC fully enabled, the Sennheiser Momentum 4 Wireless headphones have the longest battery life of any pair of noise-cancelling headphones we've ever encountered. This is exceptionally high for a headphone of its type, and by comparison outperforms the Sony WH-1000XM4 (below) by some 30 hours.
This is a considerable step up on playback time over Sennheiser's Momentum 3 Wireless that claims 17 hours, but gave less when ANC was enabled. How the company has managed to increase battery life so dramatically hasn't been discussed, but the possibility of only ever neededing to charge these headphones every couple of weeks at most (or once a month if you listen for just two hours a day) makes them very desirable for work commutes, business travelers and the perfect model to take on a vacation. What's more, with battery life this good you may not need to take the charging cable and USB power adapter with you.
Even when you do need to recharge it's pretty rapid, taking just 2 hours from empty to fully charged, while a 5 minute charge claims to give up to 4 hours of playback time.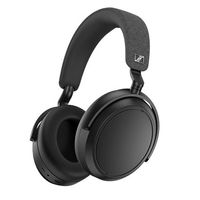 Sennheiser Momentum 4 Wireless: was $349 now $276 @ Amazon
The 60-hour battery life is a real crowd pleaser and the ANC model to beat. Add in the easy-going Sennheiser sound and effective noise cancelling, and the Momentum 4 is one the most practical ANC headphones we've seen, perfectly built for a life on the road.
Best for weekend trips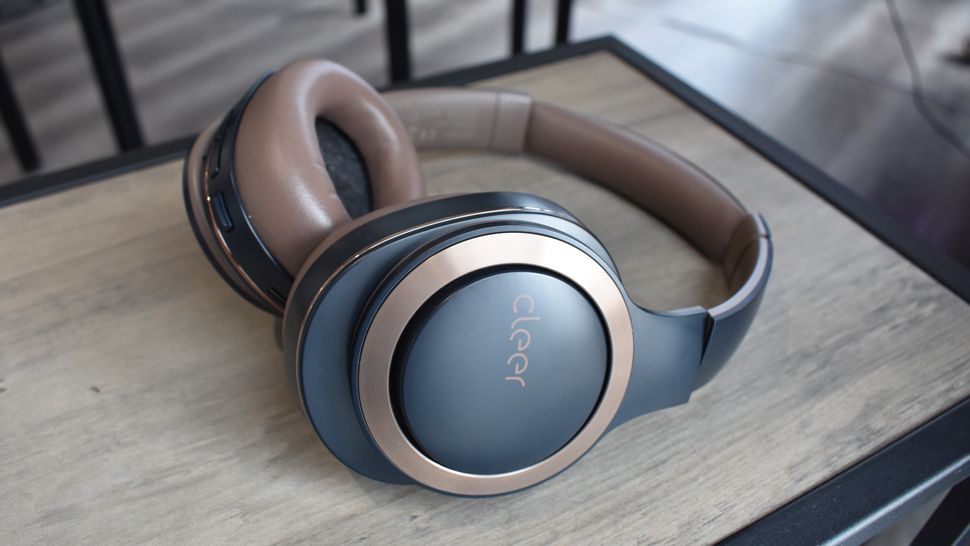 2. Cleer Enduro ANC
The Cleer Enduro ANC headphones are an incredible value for money. Battery life claims to match the Sennheiser Momentum 4 Wireless above, and combined with an easy going fit aided by an easily adjustable headband and earcups that can both rotate and pivot in a foldable design, these are particularly good for travelers.
Is the battery life too good to be true? As it turns out, yes, though the Enduro ANC is anything but a letdown. With ANC enabled, the volume at 50% and connected via Bluetooth, it gave over 50 hours from a single charge in our tests. Many of our best over-ear headphones don't come close to that, with or without noise cancellation.
We originally tested the Cleer Enduro ANC headphones in 2021, and back then these were easily the longest-lasting pair of noise-cancelling headphones Tom's Guide had reviewed. Battery life may have been bettered by Sennheiser (above), but the Cleer Enduro ANC continue to be the best cheap noise-cancelling headphones overall.
The only downside is a lengthy empty-to-full recharging time of 3 hours, though you can get 2 hours of playback time from a quick 10-minute charge.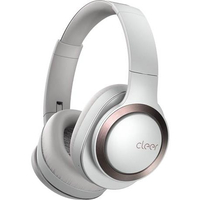 Cleer Enduro ANC: was $149 now $129 @ Amazon
The Enduro ANC may have been around for a while but they are still by far the best pair of cheap noise-cancelling headphones we've tested, especially when it comes to battery life. The modern, feature-rich design is backed up by great sound quality and effective ANC. The transparent ambient mode works well, fit is decent, and Bluetooth supports aptX Adaptive.
Best for work commutes
3. Sony WH-1000XM4
As I mentioned when making previous travel headphone recommendations, I feel slightly guilty that I don't prefer Sony's newer WH-1000XM5 headphones, which replaced the XM4 last year. But there are solid reasons for making the XM4 my best travel headphones for work commutes.
Firstly, they're foldable, which makes them so much more practical for sliding into my work or travel bag, and the protective case is a lot smaller too. And judging by the number of fellow travelers on my work commutes also sporting the older version of Sony's XM-series headphones on their head, I'm not alone.
Battery life may only run to half the time of the models mentioned above, but at around 30 hours with ANC-enabled it is similar to the new XM5 version, and long enough for most travelers. Do the math and it is enough juice to keep you entertained on a round-trip flight to Tokyo, with some power left to binge YouTube clips on Uber rides to and from the airports.
Based on our testing, the rated time was about an hour off, as our pair lasted around 29 hours when listening with ANC on. High volume, heavy streaming, and extra features barely affected playtimes, so we have to commend Sony for its admirable job with battery management. Quick charging eases any low battery anxiety by generating 5 hours of playtime from a 10-minute boost.
Best for vacations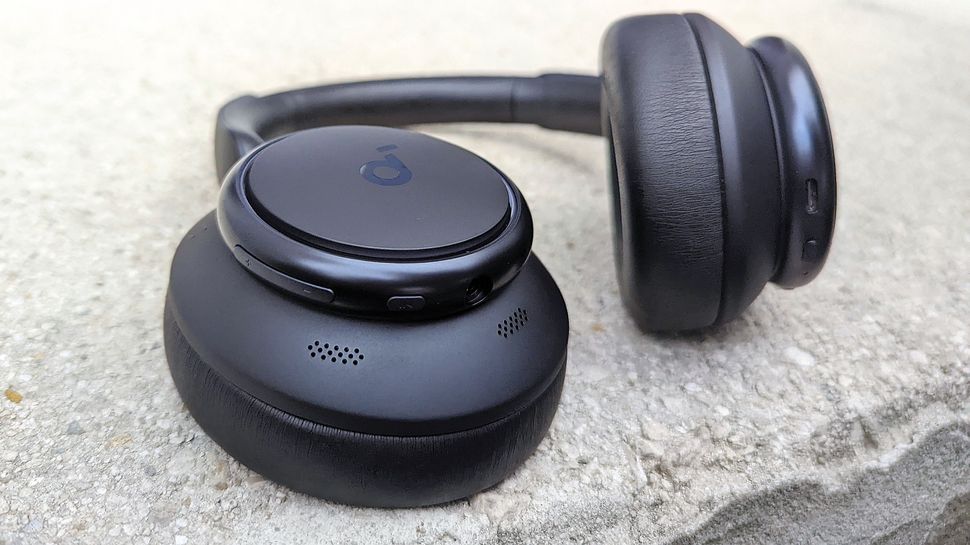 4. Anker Soundcore Space Q45
Like the Cleer Enduro ANC (above), Anker's Soundcore Space Q45 are quite the bargain with remarkable battery life, features and effective ANC performance. Anker's never been one to cheat their consumers out of battery life. After all, they built their legacy on selling high-powered portable chargers. It should come as no surprise that the Space Q45 has some of the lengthiest playtimes in the category, no matter how you use the headphones.
A full charge gets you 50 hours with ANC on and up to 65 hours with ANC off, placing them in the same company as the Sennheiser Momentum 4 (60 hours). It's worth pointing out that these aren't accurate playtimes, though, as high volume and features such as high-quality audio LDAC support brings them down to around between 37 to 45 hours. Anyone who uses the Space Q45 moderately can get about a month of use. Music lovers like myself should get around two weeks of ANC listening before needing a recharge, making them an ideal choice for a vacation.
If that's not enough, Anker's quick-charging technology helps get you 4 hours of listening time in 5 minutes, which is very impressive indeed. These are a great value travel companion and worthy of tracking down.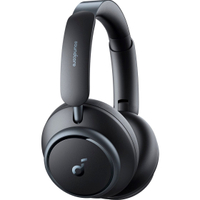 Anker Soundcore Space Q45: was $149 now $129 @ Best Buy
The Anker Soundcore Space Q45 delivers quality ANC, lively sound and a comfortable design along with extra long battery life. The sonic soundstage is wide and immersive, and the high-quality audio LDAC support makes the Soundcore Space Q45 a versatile travel option for sound aficionados.