Mint Mobile would like to be known for two things: those ubiquitous ads starring Ryan Reynolds that routinely pop up on the internet and streaming services, and its low monthly rates for wireless service. It's probably less interested in being known as the discount carrier that's in the process of getting snapped up by T-Mobile, particularly if that purchase puts an end to its run as one of the better values among phone carriers.
Both Mint and T-Mobile have said that's not going to happen. When the $1.35 billion acquisition was announced, the companies took great pains to stress that little was changing with Mint's wireless offerings. In fact, since Mint already used T-Mobile's network to provide its service — Mint's a mobile virtual network operator, or MVNO — the transition figured to be a lot smoother than the T-Mobile-Sprint merger from a few years back.
"For now, it's business as usual at Mint," reads a Mint FAQ about the T-Mobile purchase.
That's true enough, except for one big change — Mint just increased the amount of data included in each of its four plans. Rates are staying the same, but data allotments are going up by as much as 5GB for both new and existing customers. Clearly, Mint wants to drive home the point that it's as good a value as it was before T-Mobile starts running things.
Does Mint remain a good value among the carriers vying to offer the best cheap cell phone plans? To find out, we decided to compare Mint's new offerings to what its rivals are charging. That way, you can decide which is the best wireless phone service for your needs.
How Mint Mobile works
Mint's approach to cell phone service is a little bit different from other carriers, even compared to its fellow MVNOs that also use wireless towers operated by other companies to provide their service. While many MVNOs let you pay month by month, Mint sells its service in bulk. You pay for your plan in three-, six- or 12-month chunks, with your rate dropping the longer you commit to getting service from Mint.
For your first three months at Mint, you get the best discounted rate, but after that, you have to pick how long you want your service to last. To lock in your existing rate, you've got to commit to a year of coverage — and pay for that year in advance.
Let's say you opt for Mint's cheapest plan, which now provides 5GB of data plus unlimited talk and text for a $15/month. That's a $45 upfront charge covering your first three months of service. At the end of those three months, you'll need to pay for a year of service to keep that $15 monthly rate, so that's $180 due. Opt for the three-month plan, though, and the monthly rate goes up to $25.
Put another way, Mint requires a big upfront commitment to get its lowest rate. But you'll save more money over the life of your service by paying upfront.
What Mint charges
Mint's new plans went into effect on April 14. As noted above, monthly rates haven't changed, but the amount of data has. The entry-level plan went from 4GB to 5GB. Mint's other two tiered plans rose by 5GB, to 15GB ($20/month) and 20GB ($25/month). Note that the rates we're talking about here reflect your introductory three-month rate, plus what you'd pay each month if you opted for 12 months of service.
Swipe to scroll horizontally
| | | |
| --- | --- | --- |
| Mint Mobile rate | Data allotment before April 14 | Data allotment now |
| $15/month | 4GB | 5GB |
| $20/month | 10GB | 15GB |
| $25/month | 15GB | 20GB |
| $30/month | Unlimited (35GB cap with 5GB of hotspot data) | Unlimited (40GB cap with 10GB of hotspot data) |
Mint continues to offer an unlimited data plan for $30/month. However, even that plan saw an increase in data allotment during April. Like every carrier, Mint's unlimited plan has a cap on just how much data you can use before your data speeds are slowed. (It's a policy meant to discourage data hogs from slowing down traffic for everyone else.) Mint's old unlimited plan slowed down your data after you used 35GB in a given month; now your speeds won't slow down until you use 40GB.
Our best Mint Mobile plans guide goes into additional detail on the carrier's new offerings.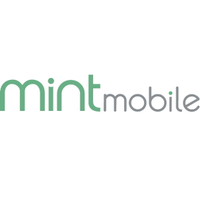 Mint Mobile unlimited data plan: $30/month
While Mint offers plans with a variety of data allotments, the best choice is the $30/month unlimited data plan. You get that price for your first three months as an introductory rate. To keep the rate after that, commit to a year of service, which you pay for upfront.
Mint vs. Visible
Mint's closest competitor is probably Visible. Like Mint, Visible is owned by a major carrier — in Visible's case, it's Verizon — and uses that carrier's network for its service. Unlike Mint and its variety of plans, Visible has just two offerings, and both feature unlimited data.
Visible's basic plan starts at $30/month — the same as what Mint charges, though you don't have to buy in bulk to get that rate at Visible. The Visible plan also includes unlimited mobile hotspot data; Mint's unlimited plan caps hotspot data at 10GB. For $45 a month, the Visible Plus plan includes access to Verizon's faster Ultra Wideband 5G network. (The regular Visible plan only offers Verizon's slower nationwide 5G.) Visible Plus members also enjoy the ability to use their data when traveling in Mexico and Canada, with the ability to call 30-plus countries and text 200-plus countries from the U.S.
Visible Plus is clearly a better choice for people in need of international calling, and if you use hotspot data, you'll appreciate Visible's unlimited approach. But Mint doesn't make you pay up for access to faster 5G and its service is $15 cheaper per month than Visible Plus, though you will have to pay Mint upfront for your service.
Previously, Visible offered a discount when you added additional lines to a plan, though it's since dropped that approach. Mint handles family plans by offering the same discounted rate on each line of data. However, you can mix and match plans, so that one family member has the $30/month unlimited plan and another has the $15/month 5GB plan for a total of $45 (or $540 for the full year of service).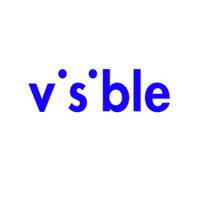 Visible Plus unlimited data plan: $45/month
Though Visible offers a cheaper unlimited option at $30/month, the $45/month Visible Plus is the better option with international calling and texting features plus access to Verizon's faster Ultra Wideband 5G network. A current promotion takes $10 off the cost of this plan when you use promo code SPRING.
Mint vs. Xfinity Mobile
Xfinity Mobile is Comcast's mobile service, available only to customers of Xfinity Internet. (The mobile service uses Xfinity hotspots for network coverage in addition to tapping into Verizon's cellular towers.) Like Mint, Xfinity offers both tiered and unlimited data options.
Tiered plans at Xfinity start at $15/month for 1GB of data. For that same amount, Mint offers you five times the data. Xfinity's more generous 3GB plan costs $30/month, or the same amount as Mint's unlimited plan. In terms of tiered data, Mint is clearly the better value, unless you really balk at paying for your service upfront.
Xfinity's unlimited plan is more attractive, though the $45/month starting price for one line of Unlimited Intro costs more than Mint's unlimited offering. The value kicks in when you add additional lines to Xfinity, which drops the cost to $30 per line, putting that rate on par with Visible's. The Intro Unlimited plan does cap data at 20GB, though, compared to Mint's 40GB cap, and Xfinity may offer unlimited hotspot data, but it's slowed to 3G speeds.
To get faster hotspot data and a bigger cap on data usage, you've got to upgrade to Xfinity's Unlimited Plus or Unlimited Premium tiers, which start at $55 and $65 per month, respectively. Adding multiple lines drops those costs to $40 per line for Plus and $50 for Premium.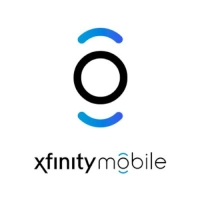 Xfinity Mobile Unlimited Intro plan: $45/month
Like Mint, Xfinity has tiered data plans, but we'd recommend the unlimited data option. Add additional lines and the monthly cost of your plan drops to $30 per device.
Mint vs. Tello
Tello may not be as well known as some of the other discount services we've mentioned here, but it's very competitive with Mint in terms of its range of plans and what it charges. Tello also uses T-Mobile's network, so coverage from both Tello and Mint figures to be pretty comparable.
Tello plans let you choose both the amount of data and talk time, though for our purpose, we'll assume you want unlimited talk and text. Plans start at $9/month for 500MB of data and ramp up to 1GB ($10), 2GB ($14), 5GB ($19) and 10GB ($24). Mint offers a better price on tiered data, though when it comes to unlimited data, Tello's $29 plan is $1 cheaper than Mint's best rate. Tello does slow down unlimited data speeds after you use 25GB compared to 40GB for Mint.
Hotspot data draws from your data allocation at Tello, just like it does at Mint. You can apply your talk time to calls to 60-plus countries with Tello, while free international calls are limited to Canada and Mexico with Mint.
Tello's an intriguing alternative to Mint, given its slightly lower cost and the fact that you don't have to pay for a full year of service to get the best rate. Some customers may feel more comfortable with Mint, though, now that its service is under the T-Mobile umbrella.

Tello unlimited data plan: $29/month
Tello actually has the cheapest unlimited data plan featured in this round-up, beating Mint's price by $1. Data is capped at 25GB before Tello slows your data, and your coverage comes via T-Mobile's network.
Mint vs. T-Mobile
Could the biggest rival to Mint in terms of value come from Mint's future owner? Certainly, that's not the case with unlimited data plans, as the cheapest unlimited option at T-Mobile — T-Mobile Essentials — starts at double the amount of Mint's plan for one line.
But T-Mobile does offer cheap tiered data plans via its T-Mobile Connect program. Here, plans start at $10/month for a 1GB plan, and the $15 and $25 options add 500MB to their data allotment every year — the $15 plan now features 3.5GB of data while the $25 plan is up to 6.5GB. An unlimited data plan option through T-Mobile Connect costs $35/month — just $5 more than Mint — but it caps data at 12GB.
One disadvantage to T-Mobile Connect is that once you hit your data cap, you're out of data until a new month of service begins. Mint merely slows your data when you've used your limit. For that reason, we'd recommend Mint over its in-house rival.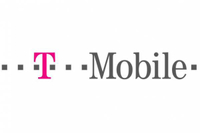 T-Mobile Connect 3.5GB plan: $15/month
If you don't have a lot of money to spend on wireless service each month, T-Mobile Connect gives you a decent chunk of data for just $15. Every year through 2025, T-Mobile adds another 500MB to your plan.
Bottom line
The arrival of new data plans at the same rates as before certainly doesn't hurt Mint Mobile's claim of offering mobile users a great value. While unlimited plans from Visible and Tello might attract some customers — particularly those who don't want to pay the full cost of Mint upfront — Mint's pending purchase by T-Mobile hasn't yet affected the discount carrier's appeal. Whether that continues once the purchase goes through is anyone's guess.
Editors' Note: An earlier version of this story reported that T-Mobile's purchase of Mint Mobil has been completed. The deal is not expected to close until later this year subject to closing conditions.
More from Tom's Guide