The new iPhone 15 figures to divide opinion. For some, it's a phone whose greatest claims to fame revolve around features introduced a year ago. For others, it'll be the chance to enjoy premium features previously limited to Apple's Pro handsets for a couple hundred dollars less.
For what's it worth, phones editor John Velasco came away impressed after his iPhone 15 hands-on time, praising the device's upgraded camera and the Dynamic Island feature it picked up from the iPhone 14 Pro. And phone shoppers are sure to be tempted by the $799 starting price — exactly what Apple charged for the more limited iPhone 14 a year ago.
But just because a phone offers some appealing feature doesn't mean it's necessarily the right device for you. Here's a closer look at the iPhone 15 features that impressed us and the ones that might have us considering another handset instead.
iPhone 15: Reasons to buy
A great camera upgrade
Yes, the iPhone 15 adopts an improvement that Apple introduced to the iPhone 14 Pro and iPhone 14 Pro Max — a 48MP camera sensor that replaces the 12MP main camera that's been an iPhone stable for years. But who cares when an improvement arrives so long as it's there now?
With a 48MP main camera, iPhone 15 owners will be able to shot at full resolution for intensely detailed shots. But the iPhone 15 picks up a neat trick from the iPhone 15 Pro when you want to detailed photos at more reasonable file sizes — the sensors bins pixels together for 24MP shots that balance lighting and resolution.
We'll have to take the iPhone 15 out into the wild for some marathon shooting sessions to put this new camera to the test, but if it performs anything like the iPhone 14 Pro did, iPhone 15 owners are going to be pleased with the output.
2x optical zoom
Look, Apple may never put a dedicated zoom lens on its standard iPhone — that's just a feature the phone maker's decided should be on Pro handsets only. But at least the iPhone 15 provides a reasonable alternative by tapping both hardware and software to support a 2x zoom capability.
Specifically, you're using the main camera to zoom in on subjects by pressing a handy 2x button in the Camera app interface. That gets the 48MP camera to crop in on your subject to produce a sharp 12MP photo without the blur and noise that's sometimes visible in digital zooms. When you shoot video, the zoom is smooth and continuous, too.
Improved computational photography
Have you gotten a sense that the cameras on the iPhone 15 may be the new device's marquee feature? That's not just down to the hardware improvements — Apple's also upgraded a lot of imaging software, too, with the end result being better shots, especially when it comes to portraits.
You don't even have to be in Portrait mode to take one now — the iPhone's smart enough to detect when people, cats or dogs are in the shot. Software improvements also let you adjust the focal point after the portrait's taken.
Night mode sees improvements, too, with Apple promising sharper details and more vivid colors in the images you capture when the lights are down. And the Smart HDR feature has been updated, with improvements to skin tones, highlights and shadows. Naturally, we'll need to test out these promised improvements for ourselves, but given Apple's track record with photo processing, you'd imagine the results will be pretty good.
A brighter display
We thought the iPhone 14's 6.1-inch screen was all right, but it certainly could have been brighter, considering that both the Galaxy S23 and Pixel 7 outshone it in our testing. Apple clearly doesn't want that to happen again because it's ramping up the peak HDR brightness to 1,600 nits.
Meanwhile, peak outdoor brightness on the iPhone 15's screen is now 2,000 nits — double what it was on the iPhone 14. We've only ever seen the iPhone 15 display under the flattering light of Apple's demo area, but we imagine we'll have no trouble making out details on the panel when the sun is out shining.
Hello, Dynamic Island. Goodbye, notch
We're not sure which excites us more — the arrival of the Dynamic Island cutout that Apple introduced to the iPhone 14 Pro models or the departure of the notch after six long years of obscuring part of the iPhone's screen.
We'll say its because the Dynamic Island is here, because that feature stoked some serious envy among iPhone 14 owners. Not only does Dynamic Island house the True Depth and Face ID sensors in a fairly unobtrusive way, it also serves as a home for notifications and live activities. Now it's easy to check baseball scores, monitor timers, check your flight gate and departure time or see when that Uber your ordered might arrive just by glancing at the top of your iPhone's screen.
No change in price
Despite all these improvements, you'll pay the same for the iPhone 15 as you did for the iPhone 14 — $799 in the U.S., which we'll note is $200 less than the least expensive of Apple's Pro models. With some of the iPhone 15 deals emerging, you might be able to save even more money between now and when the iPhone 15 goes on sale September 22.
iPhone 15: Reasons to skip
Where's the always-on display?
If there's an iPhone 14 Pro feature we wish the iPhone 15 could have stolen, it's the always-on display that Apple added a year ago. If you've got one of the iPhone 14 Pro models — and now an iPhone 15 Pro — you can set up your phone's display to show a darkened version of your lock screen when your phone's asleep. That keeps widgets, the time and even your lock screen wallpaper visible without any intervention on your part.
I suspect the lack of an always on display feature for the iPhone 15 comes down to the fact that the Pro models have a MotionPro display with a dynamically adjusting refresh rate and devices like the iPhone 15 do not. Still, I wish Apple would have found some way to bring AOD to all of its new iPhones, especially in light of the StandBy Mode feature available in iOS 17.
StandBy turns your iPhone into a smart display when you're charging the device and have it propped up horizontally, whether on a charging stand or leaning against some books. This mode displays everything from the time to whatever widgets you want to a slideshow of your favorite photos.
StandBy works great on an iPhone with an always-on display — all four of them now that the iPhone 15 Pro and iPhone 15 Pro Max are joining the iPhone 14 Pro models. But on other phones, there's a frustrating limitation. After a few seconds of inactivity, your iPhone screen goes dark, as your device falls asleep. Only tapping the display keeps StandBy mode going, which kind of defeats the purpose.
So essentially, if you buy an iPhone 15, you're not going to see the best of one of iOS 17's top additions.
Last year's silicon is back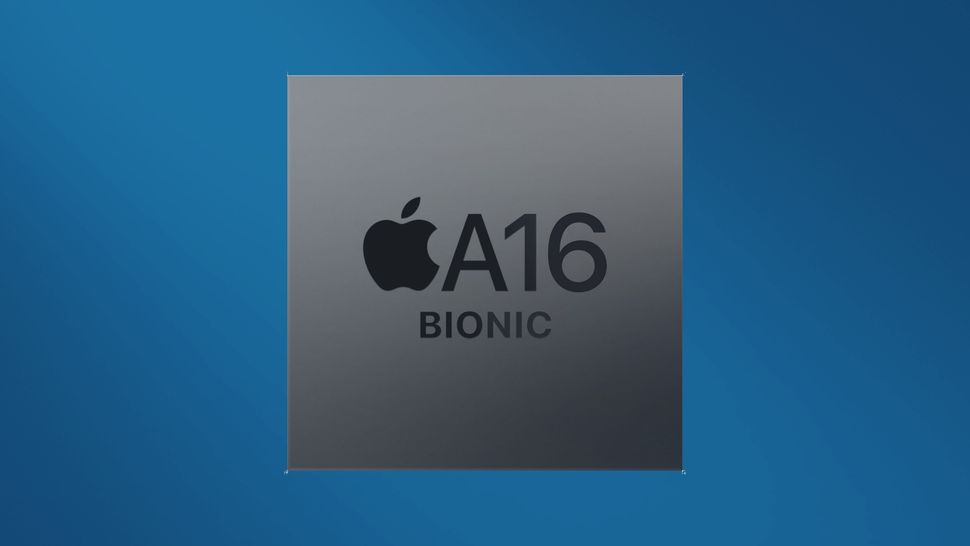 I've already argued that Apple's decision to use different chipsets on different iPhone models in the same phone family is a terrible strategy, and I'm not going to repeat myself here other than to say that I continue to find this a counterproductive way to separate Pro phones from standard models.
Look, it's not as if the A16 Bionic inside the iPhone 15 isn't a top performing chipset. We've got the benchmarks from the iPhone 14 Pro to prove it. But the chipset's been out for a year, and the competition is catching up.
Snapdragon 8 Gen 2-powered devices already beat out the iPhone 14 Pro on graphics tests like 3DMark's Wild Life Unlimited. You'd imagine that the Snapdragon 8 Gen 3 being announced next month is only going to further close the performance gap with the A16, taking the shine off some of Apple's performance claims about the iPhone 15.
No charging speed improvement
Apple's move to USB-C is probably the right long-term decision for the company and its iPhones, but some of the main benefits of that switch have yet to materialize.
If you want faster data transfer speeds, you need to pay up for an iPhone 15 Pro, as Apple reserves that capability for its pricey phones. And if you want the faster charging you've seen in phones that use USB-C, you'll likely need to wait for the iPhone 16 because there's no improvement here — the iPhone 15 charges at 20W just like a bunch of iPhones before it.
iPhone 15 outlook
We'll have more to say about the iPhone 15's strengths and weaknesses as we spend more time with this device. Stay tuned for our full review. But right now, the iPhone 15 has a lot of things going for it, particularly around its camera. And that could be enough to overshadow our few complaints about the device.
More from Tom's Guide