We're likely going to bid goodbye to an old friend at the Apple September event today (September 12). The arrival of the iPhone 15 means a shake-up to Apple's current iPhone offerings, and when the dust clears, the iPhone 13 mini is likely to be discontinued.
First released two years ago, the iPhone 13 mini was the last stubborn holdout in a world that favored big-screen phones. As other displays routinely topped 6 inches — and in many cases, stretched past the 6.5-inch mark — the mini offered just a 5.4-inch workspace. Apple seemed to be betting that there were enough people who still wanted a remarkably compact pone to justify the mini's existence.
There apparently weren't enough takers, though. The iPhone 13 mini — like the iPhone 12 mini before it — failed to catch on with the buying public in any meaningful way. Last year, Apple replaced the mini with the 6.7-inch iPhone 14 Plus, leaving small phone fans with few options.
And those options should be diminished even more so after the iPhone 15 launch event wraps up. With four new models joining the iPhone lineup, you'd expect Apple to retain the iPhone 14 while reducing its starting price by $100. It's likely the iPhone 14 Plus remains available, too, also at a reduced cost.
The iPhone 13 will likely stick around, taking the place of the soon-to-be-discontinued iPhone 12 in Apple's $599 phone slot. The iPhone 13 mini, currently at $599, would figure to be on the outs, though. Dropping its price to $499 would potentially eat into iPhone SE sales. Besides, mini stock is beginning to run out, according to reports.
A farewell to small phones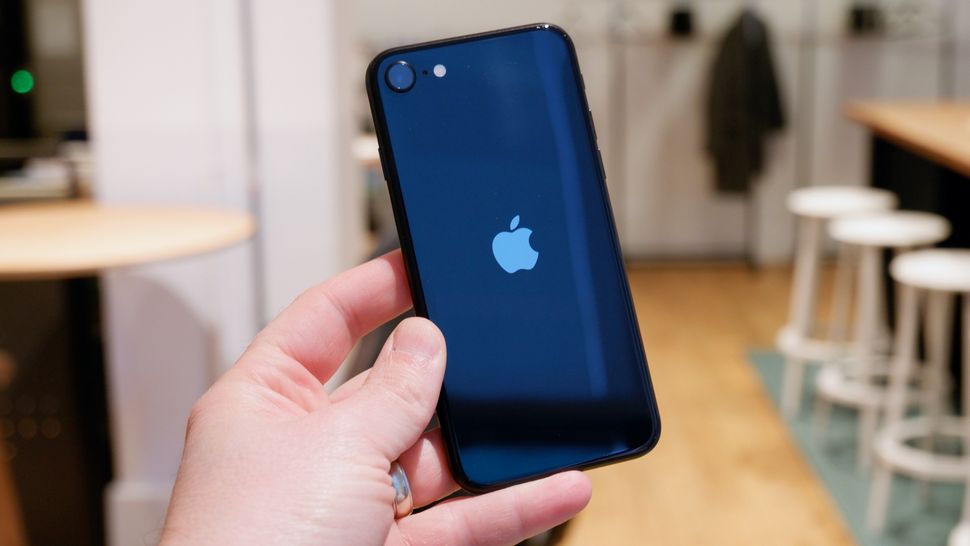 The end of the mini is more significant than you might think. Apple has long been the home of sub-6-inch phones, even at a time when other phone makers had fully embraced big-screen phablets. In fact, iPhone screen sizes remained fixed at 4 inches until 2014's iPhone 6 release, and even then, there was usually at least one 4.7-inch option in the mix.
True, the iPhone SE remains a part of Apple's lineup if you want a device with a small screen. But thanks to the chunky bezels above and below the iPhone SE display, you'd hardly call that phone compact. (Shoppers might also balk at buying a phone with a single rear camera lens and no Night mode photography, but that's a discussion for another time.) These days, just about your only option for a truly compact smartphone is the Asus Zenfone 10, and even its future is a little uncertain. (Asus has denied reports claiming it planned to stop developing the Zenfone after this current model.)
It's not hard to figure out why small-screen phones have faded in popularity. We count on our phones for more tasks, treating them like the mini-computers they are. And it's easier to do everything from compose messages to edit documents to sketch out ideas on a larger display.
Still, I think a desire remains for some small phone aspects that get lost as your screen gets bigger. Being able to use a phone with one hand is just one example. The other is having a mobile device that's easy to tote around. I wouldn't imagine foldable phones would be gaining quite the following that they currently enjoy if they didn't promise the portability of a smartphone and the productivity of a larger-screen device like a tablet.
What's next for small phone fans?
I used to insist upon small phones because I prefer something that fits discreetly in my pants pocket, which handsets with screens 6.5-inches and greater do not. As I've gotten older and my eyesight has gotten worse, I've come to terms with the fact that using devices with screens in the 5-inch range just won't work for me anymore, so I've made my peace with having to turn to the kind of larger phones the younger me would have hated on sight.
The good news for fans of small devices is that the advent of thin bezels and edge-to-edge displays mean even larger phones aren't as large as they used to be. My current everyday device is the iPhone 12, which offers a 6.1-inch display. Yet, it's still pretty compact, fitting easily in my hand, thanks to very small bezels around that screen. When I've used a Galaxy S23, I've also been impressed by that phone's compact feel.
I'd encourage other small phone fans to give today's 6.1-inch phones a try to see if they're a good fit (especially with iPhone SE 4 rumors claiming that Apple is moving to that size screen when it comes out with the next version of its budget phone). No matter what though, they're going to have to find a new type of phone to embrace, because the iPhone 13 mini's likely departure from Apple's lineup truly is the last hurrah of the sub-6-inch device.
More from Tom's Guide