I love my LG C2 OLED TV (as I should, it's the best OLED TV) but I'll admit that I'm preoccupied with its care. Why? Well, I spent over $1,200 on it on Cyber Monday, and I'm still almost wheezing from that moment.
Oh, and there's one other reason why I'm concerned about the C2: it's replacing an LG OLED TV I ruined. As I've explained before, my LG OLED55C7P suffered from a terrible case of burn-in because I watched too much of the same video podcast on that TV. You can see for yourself right here: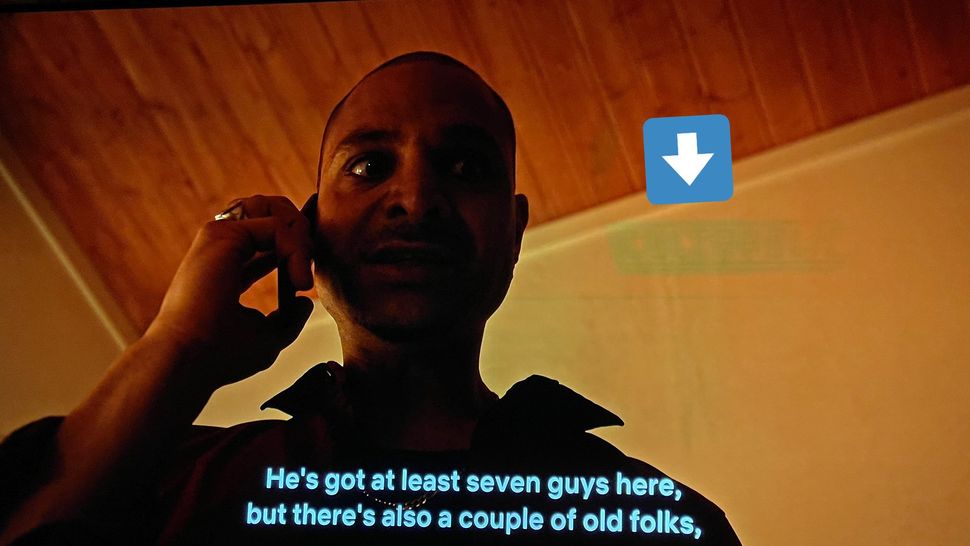 And, so, from the second I had the LG C2 OLED set up, I have been overly concerned with the potential for burn-in. I did this once, I did not want to do it again.
But it turns out my fear had caused me to do one of the exact wrong things you're not supposed to do.
The LG C2 OLED TV's Pixel Cleaning settings, explained
So, in my eager rush to do what I could do, I sorted through all of the menus, and found something called Pixel Cleaning. To get there, you hold down the Settings button on the remote until the spinning wheel appears, then select General > OLED Care > OLED Panel Care. You'll see Pixel Cleaning at the top of this new menu, and clicking that get you to this menu.
And that menu reads like Pixel Cleaning is something you should be doing regularly, as it states this feature "allows you to provide the clearest picture possible."
And allow me to zoom in (imagine someone in a NCIS show said "enhance") for the line that convinced me to do this regularly:
There, in plain English, it says "Run Pixel Cleaning regularly." So, on a pretty regular basis — whenever I'd watched an hour or so of something with static graphics — I used the manual Pixel Cleaning tool.
What I didn't know is that LG's definition of 'regularly' is a lot less frequent than mine. After seeing a video from YouTuber The Tech Giant advising against using manual Pixel Cleaning, I reached out to my colleague (and TV expert) Nick Pino, our Managing Editor for TV and AV. And he confirmed what The Tech Giant said, that he'd been told by LG representatives that you're only supposed to use Pixel Cleaning "once or twice a year, max."
I was a bit shocked about this, so I clicked the "?" button on the OLED Care menu to get more detail from the TV. None of the below convinced me that LG thinks you shouldn't be running Pixel Cleaning less frequently.
So, I asked Nick to reach out to his reps at LG about my concerns (we will update this article if and when we learn more). And then I found a page on LG's site that explains more about the Pixel Cleaner (or as it refers to it, Pixel Refresher). And this is when I got more confirmation that Nick was right.
That page says "Pixel Refresher is automatically operated when you turn off the TV after watching it for more than four hours in total. For example, if you watched TV for two hours yesterday and three hours today (more than four hours in total), Pixel Refresher will automatically run, deal with potential image retention issues and reset its operation time."
Interesting, I thought. Until I scrolled down further. Reading the words "Manual Pixel Refresher is also available in case you notice any image retention or when you get a reminder to run it after 2,000 hours of watching," my mind was both blown and changed. "Regularly," it seems means after 2,000 hours after watching. Or after you notice image retention.
And using the Pixel Cleaning/Refresher tool too often, I'm told, can lead to problems of its own. So I've stopped doing that. Even though I still want to.
Outlook: Enable these LG OLED burn-in prevention tools
All that said, there are a few settings to enable. Again, hold the settings button on your LG Magic Remote until a spinning wheel comes up. Then, select General, select OLED Care, and Select OLED Panel Care.
This time, ignore Pixel Cleaning. Make sure Screen Move is on. This will keep the LG OLED TV adjusting the screen in tiny amounts at regular intervals to help prevent burn-in. Then, make sure Adjust Logo Brightness is set to Low. This will have your TV detecting logos (like the one burned into my C7), and lower the brightness on those to stop burn-in there.
But because I'm so concerned about burn-in, I'm going to have my eye on this topic going forward.