I've had a smart home for years now and being able to ask one of the best smart speakers to turn the lights on or off still gets me every time. I know it's a small thing, but growing up at a time when the world was transitioning from analog to digital, using my voice to control the lights shows me just how far we've come.
Back when I first started building out my smart home in 2017, I chose the best Google Home speakers over the best Alexa speakers. I made this decision knowing that Google's smart speakers do a better job at providing information since they pull answers from Google Search.
Since joining Tom's Guide though, I've had a chance to test out other smart home ecosystems and it's really opened my eyes. I first got started with Alexa when I added a smart sensor to my mailbox and set up an Echo Dot to tell me "You've got mail!". However, I quickly noticed that Alexa actually does a better job controlling my smart lights.
While Google's smart speakers tell you the name of every single light if you're controlling lights in a different room, Alexa simply responds "Okay" regardless of where you are in your house. This may seem small but when Google Assistant reads off a list of every light in your house it can be really annoying for the other members of your household – especially when they're trying to sleep. However, what I didn't expect from Alexa was to hear her whispering to me late one evening.
Alexa whispering took me by complete surprise
Throughout my smart home, I use Phillips Hue lights in almost every room (though I'm currently testing out Wyze's new color bulbs.) While I used to use the Philips Hue app to control my lights at night, the company redesigned the app back in 2021 and I've found it harder to use.
As I'm the person in my house who cleans up at the end of the night, I've turned to using my smart speakers to turn off the lights. However, Google Assistant's lengthy responses mean I often need to be on the other side of the house when turning off lights to avoid disturbing everyone else.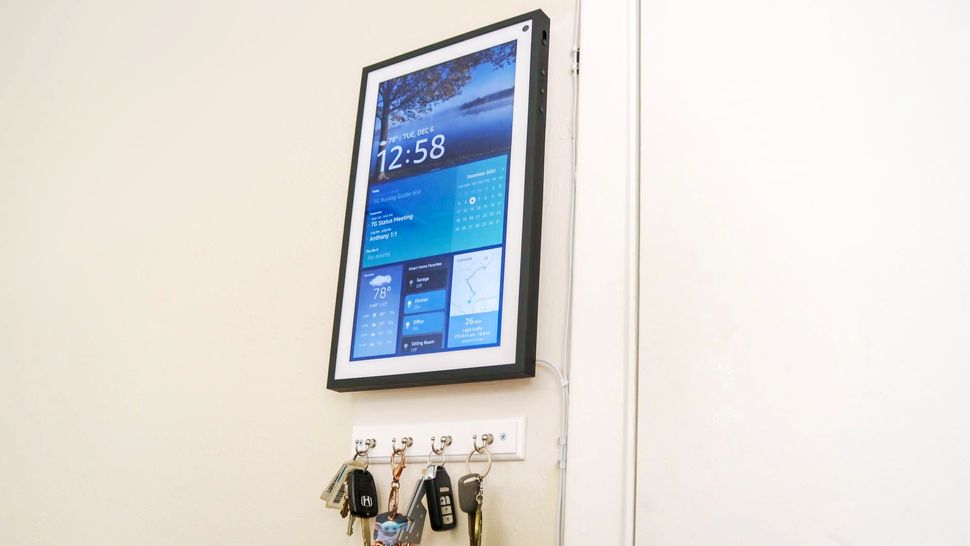 I recently added an Echo Show 15 to my kitchen right next to the door to my garage. Late one night over the holidays, I was taking the dog out and needed to turn on the garage lights but had my hands full. Naturally, I asked Alexa to turn on the lights. Since it was late though, I whispered my request to Amazon's virtual assistant.
Much to my surprise, Alexa whispered back "Okay" as the lights turned on. I was shocked and amazed at the same time. Not only are Amazon's smart speakers quieter overall, they could also detect the fact that I was whispering and respond in the same way.
Apparently this feature called whisper mode rolled out back in 2018 as part of Amazon's efforts to make Alexa's speech more natural and intuitive. However, since I just started using Alexa last year, I had no idea she had this capability.
Sure, some people may find this a bit creepy, but I absolutely love it and have been using it everyday since I discovered it. It's great for controlling your smart home devices at night as you don't bother anyone and it does make Alexa feel a bit more like a person than just an AI.
How to enable whisper mode on your Echo devices
Even though Alexa's whisper mode was already enabled for me, you might want to turn it on if – like me – you want to quietly control the best smart lights or other smart home devices at night. Here's how to do it.
To get started, open the Alexa app on your smartphone and head to the More tab on the bottom right. At the bottom of the list of options, tap on Settings. Then you want to scroll down a bit until you find the Alexa Preferences section and tap on Voice Responses. In between the toggles to enable Brief Mode and Adaptive Volume, you'll find Whisper Mode. Slide the toggle to the right to enable it.
There you have it. All of your Echo smart speakers and smart displays will now recognize when you're whispering and all of Alexa's responses will be whispered back.
If you're new to Alexa like me, you should check out our other guides on how to make the most out of Amazon's virtual assistant. For instance, here's a general explainer on how to use Alexa but you can also find out how to change Alexa's voice or even how to change Alexa's name.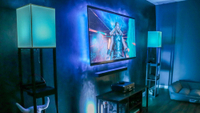 If you're looking for other ways to get the most out of your smart lights, you may want to try syncing them with your TV for an extra layer of immersion.