The iPhone 15 Pro and iPhone 15 Pro Max could certainly wind up being the best phones this year — and they could also leave the regular iPhone 15 in the dust. At least that's the sense I'm getting based on all the rumors and leaks so far.
I've been following all the reports around the iPhone 15 Pro series, and it looks like Apple could be positioning the two phones to be in a class all their own — creating an even bigger gap than what we had between the iPhone 14 Pro vs iPhone 14.
So what about the iPhone 15 vs iPhone 15 Pro? From the chip and the design to the cameras and display, here's why the Pro could be the way to go this year. Yes, even if the rumored iPhone 15 Pro price hike comes true.
A17 Bionic chip
It looks like the regular iPhone 15 and iPhone 15 Plus will once again get the hand-me-down treatment when it comes to Apple Silicon. Only the iPhone 15 Pro and Pro Max are tipped to feature Apple's new A17 Bionic chip, which will reportedly be the world's first to use a 3-nanometer process.
What does this mean to you? Likely faster performance but also longer battery life. So, for example, the iPhone 15 Pro should outlast the iPhone 15 despite both phones featuring a 6.1-inch display. Same thing goes for the 6.7-inch iPhone 15 Plus and iPhone 15 Pro Max.
The first leaked A17 Bionic benchmarks look pretty amazing, too, if they're legit. The alleged iPhone 15 Pro Geekbench 5 single-core score of 2,317 destroys the iPhone 14 Pro Max (1,882) and the Galaxy S23 Ultra (1,578). And the multi-core iPhone 15 Pro score of 6,750 also dominates the iPhone 14 Pro Max (5,333) and S23 Ultra (5,081).
Periscope zoom (for Pro Max)
This one is a long overdue upgrade but the iPhone 15 Pro Max (and not the iPhone 15 Pro) is rumored to feature a periscope zoom lens for the first time. This would enable to the handset to deliver an optical zoom of 5x or 6x based on reports, which would double the iPhone 14 Pro series' 3x telephoto zoom.
Yes, Apple is playing catchup in this category, as the Galaxy S23 Ultra packs dual telephoto zoom lenses (10x, 3x) and the Pixel 7 Pro has a 5x optical zoom. We haven't heard anything about the iPhone 15 Pro Max's digital zoom specs yet, but it should certainly surpass the paltry 15x on the current model.
Meanwhile, the iPhone 15 and 15 Plus are once again tipped to skip a telephoto zoom altogether, which is a major bummer.
Titanium design
There's nothing wrong with the stainless steel band on the iPhone 14 Pro and Pro Max, but Apple is reportedly upgrading to titanium alloy. This material is stronger than aluminum yet lighter, so you should have a tougher iPhone 15 Pro and Pro Max along with a design that's easier to carry around.
Alas, the regular iPhone 15 series is expected to feature an aluminum design once again. Another plus? The iPhone 15 Pro Max is tipped to sport the thinnest bezels ever on an iPhone, though we're not sure if that will apply to the iPhone 15 Pro.
Solid state buttons
As someone who has a stuck volume up key on my iPhone 12 Pro Max, I applaud this rumor. The iPhone 15 Pro and Pro Max are both rumored to ditch mechanical buttons for solid-state buttons. This would apply to both the volume buttons, which are reportedly being combined into a single rocker button, and the mute switch that's predicted to become a button as well.
The goal? Make the iPhone 15 Pro and Pro Max more durable and less susceptible to damage and debris getting stuck under the buttons over time. In addition to offering haptic feedback for delivering that physical button feel, the iPhone 15 Pro's capacitive buttons are also tipped to work well with both cases and gloves.
A fresh set of iPhone 15 Pro and Pro Max renders show how these buttons could look, as well as the rumored titanium design, thinner bezels than the regular iPhone 15 and solid-state buttons.
Faster USB-C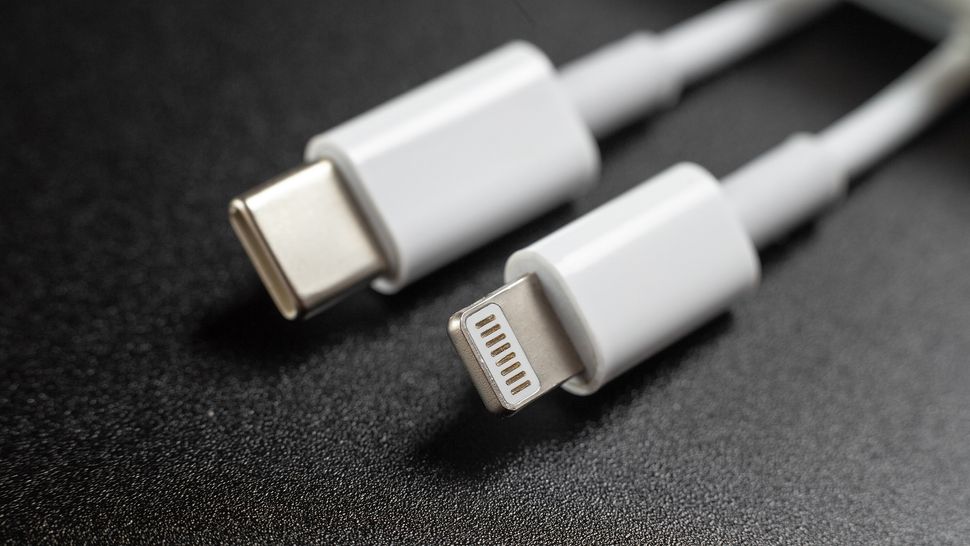 Apple is widely expected to switch from the Lightning port to USB-C for the iPhone 15 this year, owing at least in part to the EU cracking down and setting a deadline for Apple to comply to an all-USB-C future by the end of 2024. This move is designed to make things easier on consumers juggling multiple types of cables and to help the environment.
The bad news, if the rumors are true, is that Apple may decide to offer faster charging and/or transfer speeds on the iPhone 15 Pro and Pro Max vs. the regular iPhone 15. And Apple may even roll out a Made for iPhone certification program for USB-C accessories, ensuring the best performance for a premium price. The EU has already said such a move would be illegal, so we'll have to see how this rumor pans out.
Wi-Fi 6E
It's not like Wi-Fi 6 is slow, but Apple is reportedly reserving the more future-proof Wi-Fi 6E for the iPone 15 Pro series. This is according to a leaker called Unknown21, who allegedly has antenna details for the new iPhones.
Of course, you'll need a Wi-Fi 6E router if you want to enjoy the true benefits of the newer standard. As we explain in our own Wi-Fi 6E vs Wi-Fi 6 comparison, Wi-Fi 6e is an extended implementation of 802.11ax that not only pushes data throughput higher by adding more than a gigahertz of wireless spectrum but also opens up ultra-wide data channels. Just keep in mind that Wi-Fi 6E routers cost more.
120Hz display
This iPhone 15 Pro vs iPhone 15 rumor would just be a continuation of the previous iPhones, but it's important to note that Apple is once again expected to offer its 120Hz ProMotion display only on the Pro models. What's worse, we've heard that Apple may stick with 60Hz on the iPhone 15 and 15 Plus, which is pretty ridiculous.
The Galaxy S23 offers a 120Hz display and the Pixel 7 features a 90Hz panel. So even a jump to 90Hz for the iPhone 15 series would be a step in the right direction for smoother scrolling and animations. Also note that the always-on display likely wouldn't come to the iPhone 15 either, as you need a dynamic refresh rate that can scale down dynamically pretty far.
Bottom line
I'm not saying the regular iPhone 15 series won't be worth buying at all. The iPhone 15 is rumored to get the same Dynamic Island as the Pro series for alerts and Live activities, and we should see a faster A16 Bionic chip from the iPhone 14 Pro models that will likely be fast enough for most users.
Plus, the iPhone 15 and iPhone 15 Plus are both tipped to get the same 48MP main sensor as the previous iPhone 14 Pro series. So you should get sharper photos in all sorts of lighting conditions.
But overall the message seems very clear. If you want the best iPhone, it's the iPhone 15 Pro this year or nothing.
More from Tom's Guide