On paper, the changes introduced to the Samsung Galaxy S23 during Samsung's Galaxy Unpacked event yesterday (February 1) would struggle to hit anyone's definition of "earth-shattering." That's not to say those enhancement aren't welcome and, in some cases, even noteworthy — you put a 200MP main camera sensor on a phone as Samsung did with the Galaxy S23 Ultra, and you've earned that murmur of respect. It's just that as far as phone releases go, these new models look pretty incremental compared to the Galaxy S22 family.
Again, though, that's on paper. As we test the new phones, perhaps we'll find unheralded capabilities that push us to revisit our knee-jerk reactions to what Samsung announced. (Speaking of early reactions, be sure to read our Galaxy S23 hands-on and Galaxy S23 Ultra hands-on for more of what we thought about these releases)
And we don't even have to wait until testing's complete to find some Galaxy S23 features worth celebrating — including a few that might have escaped your attention during Samsung's launch party. As I sat in San Francisco's Masonic Auditorium watching Samsung executives detail what their new phones deliver, these are the Galaxy S23 features that stood out to me and the ones I think people will be talking about when the phones arrive on February 17.
Snapdragon 8 Gen 2 Mobile Platform for Galaxy
It's not just that Qualcomm's Snapdragon 8 Gen 2 looks to be an impressive follow-up to the Snapdragon 8 Gen 1 that powered last year's best Android phones. I was at the Snapdragon Summit last November so I saw first-hand the improvements this silicon promises, not the least of which are performance and power efficiency gains. I even got the chance to run some Snapdragon 8 Gen 2 benchmarks on a reference device to confirm that phones using this particular chipset are really going to roar.
Here's the thing, though — the Galaxy S23 isn't using that particular chipset. Rather, it's using a customized version that really puts an emphasis on performance.
The name "Snapdragon 8 Gen 2 Mobile Platform for Galaxy" doesn't actually burst out of the gate, but don't worry — the chipset itself does. We've already had chance to run some initial Galaxy S23 Ultra benchmarks using the 512GB version of the phone that's packed with 12GB of memory. It posted a better Geekbench 5 multicore score than the A15 Bionic-powered iPhone 14 and even topped the A16-powered iPhone 14 Pro in 3DMark's Wild Life Unlimited graphics test.
We're not used to seeing an Android phone meet and even beat an iPhone on the performance front. We suspect Apple isn't either, so the the Galaxy S23 family figures to liven up those Android vs. iPhone debates.
256GB of base storage
In case this escaped your attention during the Galaxy S23 rollout, you can expect more storage from select base models than Samsung's ever offered before. Take a look at the Galaxy S23 Plus specs or the Galaxy S23 Ultra specs — in both cases, you'll see that the $999 and $1,199 versions of each respective model come with 256GB of storage.
To put that in perspective, a $999 Galaxy S22 Plus released a year ago featured 128GB, certainly a respectable amount that's not uncommon with flagship phones these days. The Galaxy S23 Plus doubles that storage while keeping the price the same, at least for customers in the U.S.
Don't feel left out if you're more of a fan of the less expensive Galaxy S23, which continues to offer 128GB of storage in its base model. Yes, doubling that amount to 256GB runs you another $60, and the $859 price is more than you would have paid for a 256GB Galaxy S22 last year. But thanks to a Galaxy S23 preorder deal through Samsung, you can upgrade to the next level of storage for free and an additional credit that you can apply to other Samsung purchases.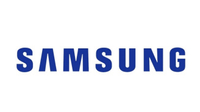 Galaxy S23: $100 credit + storage upgrade @ Samsung
Samsung is one of the best sites for Galaxy S23 deals. Preorder your Galaxy S23 at Samsung and you'll get a free memory/storage upgrade and $100 Samsung credit. Additionally, Samsung is offering exclusive access to the phones in Lime, Graphite, Sky Blue, or Red colors. Samsung will even let you purchase your phone on any carrier direct from the Samsung website.
The Galaxy S23's new look
We all saw the leaked Galaxy S23 renders before this week's launch event that revealed the Galaxy S23 and S23 Plus were getting an Ultra-like design with cameras stacked vertically an no separate camera array extending into the side of the handset.
I actually liked the contour cut design Samsung's used on recent Galaxy S models so I was initially sad to see it go. That feeling lasted just a few seconds until I saw the Galaxy S23 and S22 side by side.
It's just a cleaner, more professional look that the Galaxy S23 offers, and I'm glad Samsung is making its flagships look a little more uniform. And not just the flagships, apparently — if you've seen the leaked renders for the upcoming Galaxy A54, you'll notice that those phones are adopting the new Galaxy S look, too. It's a good move on Samsung's part.
Galaxy S23 Ultra's pixel-binning prowess
The Galaxy S23 Ultra's 200MP main camera probably deserves a mention on this list — and something beyond "200 is a lot of megapixels."
For years, we've had it drilled into our heads that great cameras are about more than megapixels. A camera with a lower megapixel count can take much better photos than a megapixel-touting monstrosity thanks to factors like its aperture, sensor size, and the photo-processing tools at its disposal. So we shouldn't be impressed by 200 megapixel — instead, the story here is what the Galaxy S23 Ultra can do with them.
Most of the time, the S23 Ultra's main camera is going to combine 16 megapixels into one, producing 12MP photos which have captured more light to yield better details, especially if you're shooting in less-than-well-lit circumstances. You can also opt for quad-pixel binning, to produce higher-quality 50MP shots or shoot at the full 200MP resolution when you want to capture background details and then crop using the included photo editing software for a clean, focused shot.
While you can adjust your shooting style manually, Samsung described this feature as an adaptive pixel sensor. That implies to me that the camera can adjust automatically depending on ambient lighting. That's something I'm looking forward to trying out.
Smarter night-time features
Samsung made night photos — or "Nightogrpahy" as the phone maker continues to call this feature — its calling card with the Galaxy S22, and that's continuing with the Galaxy S23 across all of the new phones. When shooting in low light, you'll benefit from an AI ISP algorithm that enhances an object's details and color tones so that they're not lost in the murk.
I'm particularly intrigued by the AI Stereo Depth Map, which was on Samsung's previous phones. But it sounds like it's undergone some fine-tuning to better detect individuals and objects. If the person you're shooting a portrait of is wearing glasses, for example, the stereo depth map is smart enough to separate those glasses from the background of the shot — the result is a crisper portrait where your subject really stands out.
That's how it works in theory, at least. I'm itching to get any Galaxy S23 in hand and start seeing how low-light portrait shots compare to what some of the best camera phones are capable of.
New and improved cooling for the Galaxy S23 Ultra
I'll be honest and admit that I normally tune out talk of cooling systems for phones, but something caught my attention when Samsung executives talked about the improved approach to cooling with the Galaxy S23 Ultra. The vapor chamber — a crucial part of the cooling process — is larger now, which is particularly impressive, given that the Galaxy S23 Ultra is about the same size as its predecessor.
The result, Samsung says is that your phone can regulate its temperature without a loss in power. That's got important implications for the Galaxy S23 Ultra's status as one of the best gaming phones. But it also should mean improved battery life. Samsung says that you can expect 26 hours of video playback, an increase of 30%, and 99 hours of audio playback, a 22% improvement.
The Galaxy S22 Ultra's battery life was only OK, so anything Samsung can do to improve upon that for its successor is a welcome turn of events.
Bixby Text Call
Bixby Text Call was actually part of the One Ui 5 update late last year, but only in Korea. At the time, Samsung promised an English version in early 2023, and that's apparently going to be part of the One UI 5.1 update that's shipping with the Galaxy S23 series.
With Bixby Text Call, you can let your Galaxy S23 field incoming phone calls with text messages. Caller responses are translated to text, too, which can be very helpful if your hearing is as iffy as mine is.
This is old hat if you use a Google Pixel phone, but it's a welcome addition to the Galaxy lineup. And we're interested to see if Samsung can do Google one better with its take on automated phone call management.
Galaxy S23 outlook
That's just a preliminary look at some of the features that caught my eye during Samsung's Galaxy S23 launch. I'm sure I'll uncover more surprises — good and bad — once I get the chance to test some of these new phones.