Dating game show Naked Attraction has been airing for free on Channel 4 in the U.K. since 2016. Having gathered a cult following, it is now premiering in a host of new territories, including on Max in the U.S.
Fancy sexing up your viewing tonight? Read on and we'll explain how to watch Naked Attraction from anywhere with a VPN, and where you can see it for FREE.
Watch Naked Attraction online, live streams, TV channel
The premise of Naked Attraction is simple. Guided by host Anna Richardson, a singleton picks one of six potential partners to go on a date with. The catch? Each one of these prospects is standing totally and utterly naked in a tube, the front of which rises portion by portion from the ground up. To whittle things down to one match, the contestant scrutinises each possible date's naked form. Closely. Nothing is left to the viewer's imagination, so it's not for the easily offended!
After each round, someone is eliminated from their tube. When there are two potential dates left the main contestant is also sent to strip. They then announce who the lucky person heading out on a (fully clothed) date with them is. Viewers get to see how that goes and hear about it from the couple's perspective. Sound odd? It is. But it's also ground-breaking – not to mention incredibly compelling.
There are two ways of looking at Naked Attraction. Some consider it exploitive, verging on the pornographic. There has certainly been an outcry from some since it arrived in the U.S. Others see the show as educational, enlightening 'body positive' experience that covers a wide spectrum of potential relationships and body types.
Want to make us your own mind? Below, you can find how you can watch Naked Attraction online, for free and from wherever you are.
How to watch Naked Attraction for FREE
In a variety of countries, some seasons of Naked Attraction are available for FREE.
You'll find multiple seasons available to watch on Channel 4 in the U.K., and on 9Now in Australia. You can also find plenty of free episodes on NZTV+ in New Zealand.
The problems arise if you happen to find yourself abroad and want to watch the show, as rights restrictions mean you won't be able to use your normal streaming service. Assuming you don't want to sign up for a whole new one for the short time you're away, there is a great alternative...
If you download and install a VPN (virtual private network), you can get around those geo-restrictions with ease — see the three easy steps below. From our rigorous testing, ExpressVPN comes out on top of our best VPN services rankings.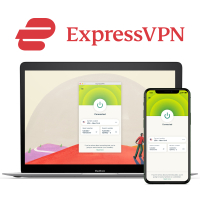 ExpressVPN really does tick every box. It's fast, secure and a doozy to use. Even if you do run in to trouble, there's genuinely helpful 24/7 customer service there to get you through. And you can even give it a try risk-free, thanks to its 30-day money-back guarantee.
It's really very easy to use a VPN to watch shows when overseas:
1. Install the VPN of your choice. We think ExpressVPN is the best you can get.
2. Choose the location you wish to connect to in the VPN app. So if you're a Brit abroad, for example, choose a server location based in the the U.K..
3. Sit back and enjoy the action. Go to Channel 4 on your web browser or its app and watch Naked Attraction as you would at home.
How to watch Naked Attraction in the U.S.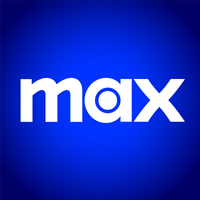 Naked Attraction has recently arrived on Max in the U.S. All episodes of the original British version of the show are available to watch. Plans start from $9.99 a month.
If you already subscribe to Max but are outside the U.S. right now, then using a VPN like ExpressVPN will help you access the otherwise unavailable live stream.
How to watch Naked Attraction for FREE in the U.K.

Naked Attraction originated on Channel 4 in the UK. All episodes from the current season, and the previous 10, are available to view for FREE on the Channel 4 website (licence required). If that is not quite enough for, there is also some bonus content related to the show available.
Outside the U.K.? Then you'll need a VPN to access your usual live stream — we recommend ExpressVPN as the very best around.
How to watch Naked Attraction for FREE in Australia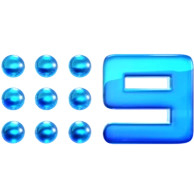 Naked Attraction is available for FREE in Australia on 9Now. The streaming service has the first six seasons, a total of 53 episodes, available to watch.
Unfortunately, the later seasons are not available Down Under, but if you're travelling there from abroad you can always use a VPN to watch the rest of Naked Attraction on a service that has those episodes.
Currently away from Australia? Use a VPN to watch Naked Attraction on 9Now from abroad.
How to watch Naked Attraction in New Zealand

Kiwis can get a bit of a Naked Attraction fix via TVNZ+. It is free, but there are only a few episodes of the show available. If you want to watch more and are from a country with a service that has the show, you can use a VPN.
Not at home in New Zealand right now? You can still follow the game by using a virtual private network, such as the exceptional ExpressVPN.
How to watch Naked Attraction in Singapore
Unfortunately, no streaming services in Singapore have made Naked Attraction available. However, if you are travelling there from the U.K., U.S., Australia, New Zealand, or any other country where it is available. You can use a VPN to watch the service you normally get at home. Our favourite is Express VPN.
More from Tom's Guide