When you watch Super Bowl 2023 live streams tonight, you'll be able to watch the Super Bowl in 4K. After 2022's big game came and went with no way to watch the Super Bowl in 4K (blame NBC), this year is different.
For over a week, we've known that Eagles and Chiefs made it to the big game, but even more people (especially in Philly and Kansas City) will want to see the game in Ultra HD. And you can do so when you watch the Super Bowl on Roku.
Fox will be broadcasting Super Bowl 57 in 4K this year, but it's notably an upscaled UHD stream, as they're recording it in 1080p. And while we're excited for the best Super Bowl commercials of 2023, nobody expects those to be shot in Ultra High-Def.
But, as you might know, not all of the best cable TV alternatives even have 4K. Fortunately two do. The only downside? Neither includes 4K broadcasts with its entry-level tier.
Oh, and on top of that, you're going to need to have a 4K streaming device. Fortunately, our guide to the best streaming devices has you covered with 10 UHD streamers. As for a 4K TV? Check out all the best Super Bowl TV deals.
Those with a local Fox affiliate and one of the best TV antennas, though, can get the big game in 4K without adding a new subscription.
OK, got those settled? Let's talk about the two streaming services that will offer Super Bowl 2023 in 4K.
Streaming services with Super Bowl 2023 in 4K
Our top option for watching the biggest NFL live stream of the year is fuboTV. One of the best streaming services out there, fuboTV will be broadcasting Super Bowl 2023 in 4K on FOX. And fuboTV isn't just a great live TV service — especially for international sports fans and folks with an Apple TV 4K (more on that below) — but it's also offering the longest free trial of the two services we're talking about.
So, planners, you could use the 7-day free trial to kick the wheels on fuboTV for the whole week before the big game. Just make sure you get the Elite (normally $85 per month) tier (or a higher tier) when you sign up, as that package is the most-affordable fubo option with 4K streaming. The other option is a 5-day free trial, and those extra two days could prove mighty valuable.
Annoyingly, though, as of Sunday, Feb. 12, 2023, Fubo is only letting new members sign up for quarterly (three-months at a time) memberships. This is why you're gonna want to set a reminder when your free trial is up.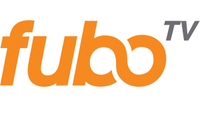 Fubo.TV: The best streaming service for getting 2023 NFL live streams, Fubo has all of the right network channels and the two cable channels you don't want to go without. It's got a 7-day free trial so you don't need to pay up front.
I personally like fuboTV a lot because of its multi-view mode, which is exclusive to the Apple TV 4K. With multiview turned on, you can watch up to four live feeds at once, a sports fan's dream.
But, however, fuboTV lacks some channels that some sports fans (namely those who love basketball and baseball) will be frustrated without: TBS and TNT. Admittedly, this is one of the reasons I don't have fubo, as I need those Turner networks for All Elite Wrestling's Dynamite and Rampage shows.
So, for everyone else, let's talk about YouTube TV, which adds in 4K live streams in its 4K Plus add-on pack. After short-term discounts (more on those below), YouTube TV with 4K streaming has the same $85 per month price as fuboTV. But as noted above, YouTube TV's 5-day free trial is slightly shorter than fubo's 7-day free trial.
Once you start paying, YouTube TV with 4K will cost $65 per month for your first three months. This is because YouTube TV is currently $10 off for that window, and the 4K Plus add-on is also $10 off for your first year. Your fourth month of YouTube TV with 4K would move you to $75 per month, but you can turn off the 4K Plus add-on if you so choose.
The 4K Plus add-on, by the way, also includes two other upgrades: the ability to save DVR recordings for offline on mobile devices, and unlimited simultaneous streams when you're at home. Fubo offers 10 screens from home at the same time.
Do Sling TV, Hulu or DirecTV Stream have the Super Bowl in 4K?
Sadly, no. None of these services offer 4K live streams.