Super Bowl commercials 2023 recap: All of the best trailers and ads
We've got your cheat sheet for all the Super Bowl ads and commercials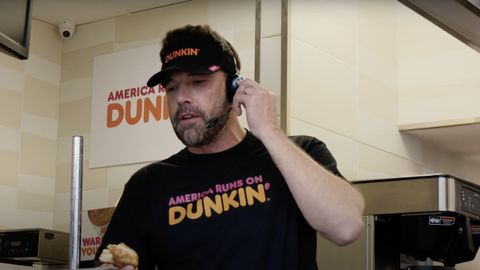 (Image: © Dunkin Donuts via YouTube)
And that's another year of Super Bowl commercials in the books. Yes, those who tuned in to watch Super Bowl 2023 live streams got to see all kinds of celebrity-infused shenanigans.
In terms of our favorites, we loved Ben Affleck's accent-heavy Dunkin Donuts ad, the big Fast X trailer and that excellent new Guardians of the Galaxy: Vol. 3 trailer. DC also delivered The Flash trailer, which was great for everyone not named Ezra Miller.
Tubi also got in the game with some very weird spots, including one that pulled a She-Hulk. Here's all the Super Bowl commercials you need to know:
Biggest Super Bowl commercials news
The new Indiana Jones 5 Super Bowl ad is pretty good, and shows Indiana Jones verbally sparring with Mads Mikkelsen's character.
The Ben Affleck & Jennifer Lopez Dunkin Donuts ad is pretty darn good.
The Guardians of the Galaxy Vol. 3 trailer is live!
Refresh
Oh, and before we get locked in, a bit of a helping hand for actually watching all the ads (and that game and Rihanna concert). We've got everything you'll need to watch the Super Bowl on Roku, which we're guessing is how many will watch the game. We rank the company as the best streaming device, and at least a couple of runners-up as well.
The big meta-story about the Super Bowl 2023 commercials, though, is going to be what we don't see. The 2022 Super Bowl commercials had a ton of crypto ads, but don't expect that. It's not a huge shock considering the bad year that crypto currency has had, but we're very happy to hear that Fox has banned crypto ads.
Hello folks, I'm Henry T. Casey (managing editor of streaming and entertainment here at Tom's Guide) and I'm here to make sure you see every Super Bowl commercial worth seeing today. The good news is that some ads are already out, as are ... trailers for commercials. Funny as that concept is, we actually have a humorous one to share: Crown Royal's preview for its big game spot starring Dave Grohl. He's listing off a series of terms, and it's utterly entertaining.
And, spoiler, we already know what these terms have in common, because of the final trailer that's also been released. We won't spoil it, but we're sure this might send you down a Wikipedia rabbit hole.
We also need to talk about the really weird thing that M&M's — or as they're calling themselves right now, Ma&Ya's — is doing. After an odd backlash to the candy-shell covered characters, M&M's claimed to be rebranding and giving the spokesperson gig to beloved actor Maya Rudolph. And if anyone actually believed this, I have one word for you: clams.
If last year was crypto's Super Bowl, this year could be Adam Driver's Super Bowl. The above Squarespace ad — which, like many other ads we'll talk about, is barely about the company whose ad it is, or product they're promoting — answers a question many an Adam Driver fan may have been asking for years: "What if there was a commercial produced by an army of Adam Drivers?"
The answer, of course, is funny. Expect to see more of Mr. Driver in a trailer for 65, which we'll talk about soon.
Are you making wings this Super Bowl Sunday? Before the big game begins, I'll be taking a moment to make my own in my Cuisinart Air Fryer Toaster Oven. Here's my secret: a dry rub with flour and spice on wings you've let dry in paper towels before the air frying. Then, air-fry each side for 10 minutes at 380 degrees Fahrenheit, mix with your hot-sauce (mix 2 tbsp of Frank's and 2 tbsp of unsalted butter per pound of wings in a pan, don't let it brown).
Did you know there's a Dungeons and Dragons movie? Well, you will after the Super Bowl, as the above big game spot features a ton of action, with Chris Pine and Michelle Rodriguez.
Danny McBride, one of the funniest goofballs on TV, already has a great name. But it's not a profitable name, though. Downy McBride, though, could make money for everyone involved. And this commercial, featuring an perfectly chosen DMX song for the background, proves it.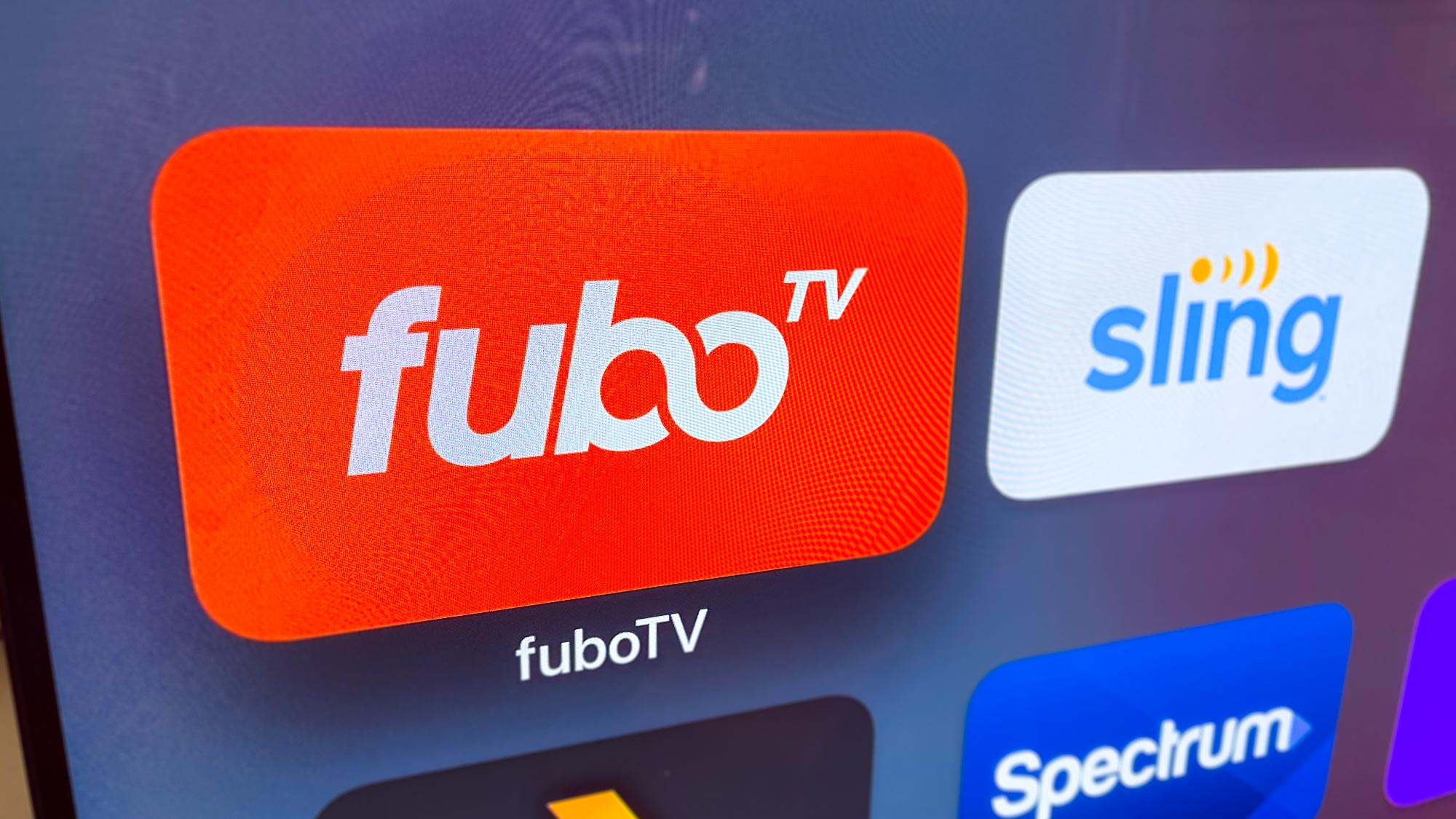 This isn't about ads, but bear with us, it's important for how people will watch the Super Bowl online.
Annoyingly, sports-focused fubo TV is changing its pricing and billing rules. Tom's Guide just noticed that the signup page for new membership only allows users to get a quarterly account — which would charge you for three months of the service at a time.
And remember when fuboTV announced it was getting RSNs? Well, RSNs will cost extra, as Fubo's adding a Regional Sports Fee. Unfortunately, that fee isn't shown up front, but only at checkout. You'll be charged $11 per month if only one RSN is available in your area, and $14 if more than one is available.
Paramount Mountain, the place where all of the characters from Paramount Plus hang out for ads, is back. And this time they're witnessing a new face on the mountain: Sylvester Stallone's. And only Sly is wild enough to climb it.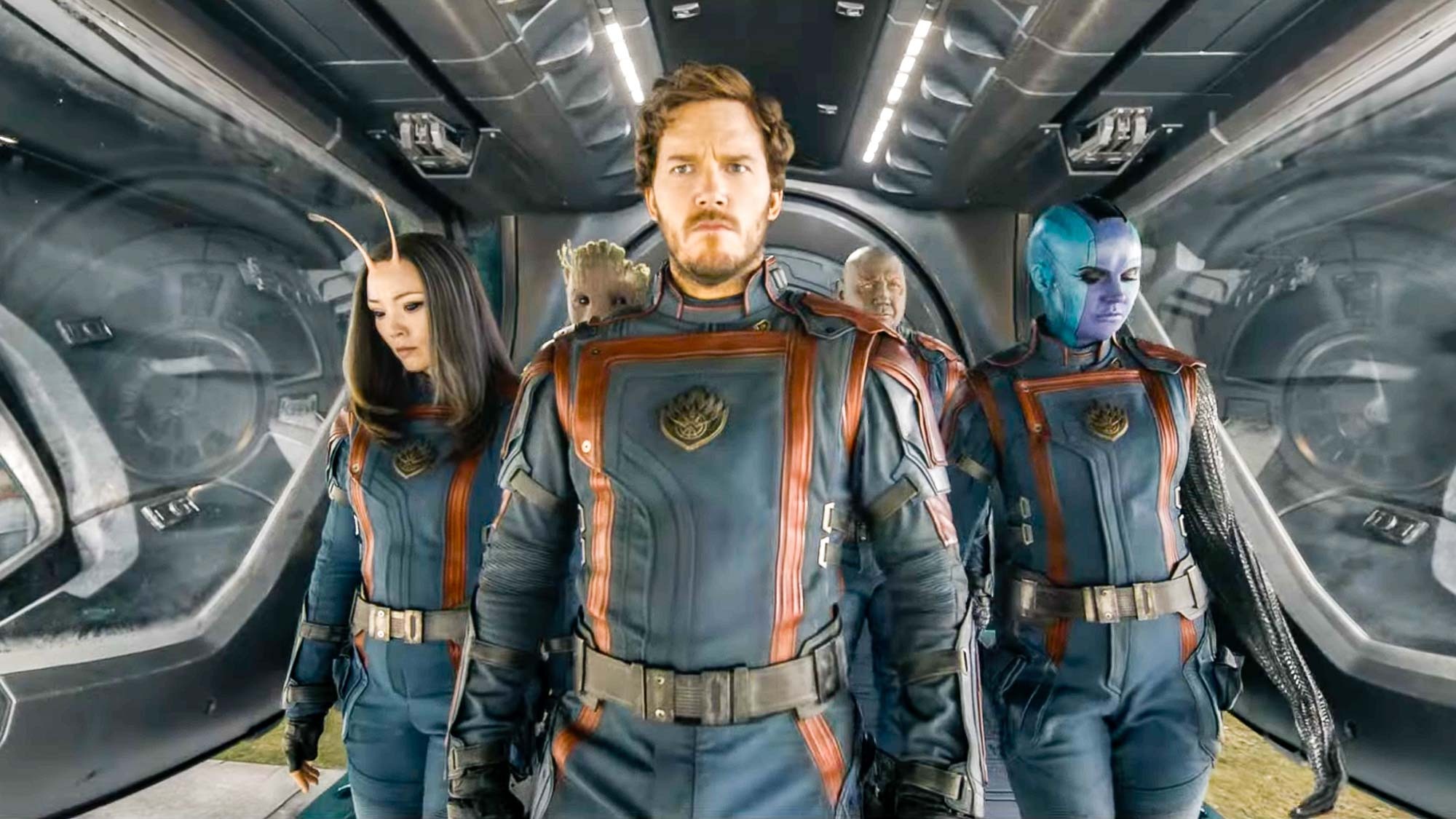 Just care about the Super Bowl movie trailers? Don't worry, we got you too. Our roundup of all the trailers available to watch right now also has everything to know about trailers to expect. For example, The Little Mermaid star Halle Bailey seems to have shut down rumors of that movie getting a Super Bowl trailer.
Remember back when you didn't know about Nike or Air Jordan sneakers? Well, I don't, but Ben Affleck and Matt Damon are here to show you what that was like. The film, which Affleck directed, dramatizes the history of how Nike and Jordan became synonymous.
I gotta give it up to Fox, for the story they're telling about Eagles coach Nick Sirianni. Seems like he'd be perfect for a biopic of some kind.
If you're like me, you're cooking up in the kitchen. So, check out this excellent Hellman's Super Bowl commercial where Jon Hamm is a little slow to figure out the theme. Fortunately, Brie Larson's there to explain it.
Rob Gronkowski is starring in a FanDuel ad, which may be a part of the influx of gambling ads, which replace crypto ads as the commercials that require the most fine print.
Credit to the person from Bud Light who shelled out for Biggie's "Hypnotize," it just got my attention when I should have my eyes on the air-fryer for the wings I'm making.
Sadly, that "Snackin with the stars" clip that just played is not available to watch online.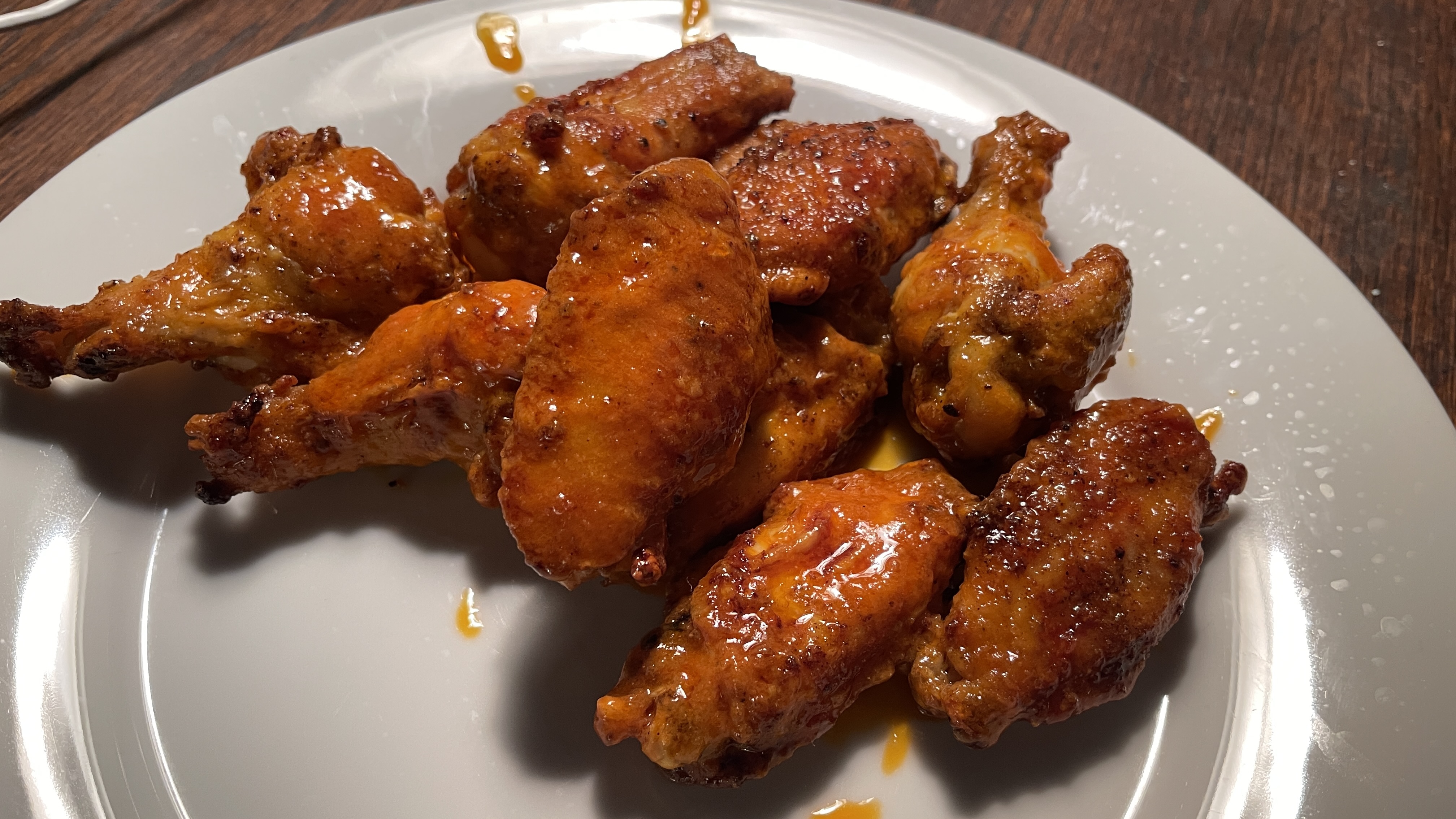 We're not seeing a whole lot of great ads, so I thought I'd share my wings. As I said, I've made these in the Cuisinart Air Fryer Toaster Oven. My recipe: chilled the wings for four hours, then applied a dry rub with flour and spice on wings.
Then, air-fry each side for 10 minutes at 380 degrees Fahrenheit, mix with your hot-sauce (mix 2 tbsp of Frank's and 2 tbsp of unsalted butter per pound of wings in a pan, don't let it brown).
As you might have guessed from the start of this story, Alicia Silverstone is back in the iconic role of Clueless' Cher Horowitz. And she's brought back to the role to promote the Rakuten shopping site.
Clueless co-star Elisa Donovan also appears in the ad, as does designer Christian Siriano (he's the one making heart-hands).
I dare online gambling sites to make a good ad.
Popeyes doesn't have a lot of great commercials in its history, but this one is great to see. Dieunerst Collin — himself the "Popeyes Meme Kid" — stars Popeyes' latest Super Bowl commercial. No longer a mere nameless child, Collin's here to explain Popeyes "Eyes on the Fries (or Pies)" offer, which better be named after the look he gave the camera in the iconic meme.
Did people know to expect Damar Hamlin here? Cause that kinda caught me off-guard. Directly in the feels.
This old-school rap Super Mario Bros. Movie commercial is my favorite ad of the day, period.
We don't need a The Flash movie starring Ezra Miller, but the trailer is here, and Michael Keaton as Batman makes it look pretty cool. Also, Supergirl is here!
The emotions are front and center here for the new Guardians of the Galaxy Vol. 3 trailer, and we're not just talking about Star-Lord (Chris Pratt) and Gamora (Zoe Saldaña) bickering. Unlike the TV trailer, which was all about a lounging Drax, this clip gives us a bit of a bit of Rocket's sad origins, which are rooted in the malice of The High Evolutionary (Chukwudi Iwuji).
Ben Affleck dons a heavier Boston accent to dish donuts and coffee in this Dunkin Donuts ad. Even J. Lo is here and has questions.
So, let's not talk about that QR code ad, which was just an attempt for someone named Gabriel Leydon to get followers on Twitter.
Instead, let's rewatch the full Fast X trailer (the spot that just aired was the edited down version).
All you really need to know about Indiana Jones 5 — we can't tell you what a Dial of Destiny is — is that Indy squares off against Mads Mikkelsen's character.
Ben Stiller just got his Blue Steel back in this Pepsi ad recreating major movie moments.
As we count the weeks until Succession season 4's March 26 premiere, every little drop of the Roy family goes a long way. And that's why we're happy to see Serena Williams as a new member at a country club where she's annoying Logan Roy himself, Brian Cox. Nobody does frustrated quite like Cox, and this ad also has something for the Caddyshack fans.
Here's the extended cut of Adam Driver's The Singularity commercial for Squarespace. Send it to your favorite Adam Driver superfan.
Just like Ben Stiller, Steve Martin makes middling material kinda funny for Pepsi.
Even Will Ferrell knows that some product placement — an EV in Bridgerton and in the Upside Down with Stranger Things' Priah Ferguson — goes too far. We didn't need Ferrell as Dustin though.
Diddy doesn't do jingles, we learned in the Uber One spot. Then, Montell Jordan, Donna Lewis and Kelis showed that Diddy can delegate. But when Ylvis, the "what does the fox say?" band showed up, we needed Haddaway to remind us "what is love?"
Amy Schumer, Doja Cat and Giannis Antetokounmpo got to rewrite their history in this Pixel Magic Eraser ad.
Yes, we've already shown this Downy ad with Danny McBride as Downy McBride, but it's too good to not watch again.
If I was food, I would believe there's nothing scarier than a hungry Pete Davidson. Jon Hamm and Brie Larson got to figure that out.
I don't know Jack Harlow from Jack White, but he's a goofy enough dude where this Doritos commercial actually works.
If you didn't think Jonathan Majors was a threat, you need to see the new Creed III trailer.
That Cure Auto Insurance ad was terrible.
Probably the most divisive big name ad so far, but I enjoy it. Walter White (Bryan Cranston) and Jesse Pinkman (Aaron Paul), returning for the second time in as many years, have moved on from Blue Sky meth to the blue PopCorners bag. It all comes together when Tuco Salamanca (Raymond Cruz) demands more flavors.
This ad doesn't need much, and that's fine by me. Casual and silent dance moves from Miles Teller (Top Gun: Maverick, Whiplash) and his real-life wife Keleigh Sperry remind us that stars are just like us. We all wait on the line for customer service.
Tubi's "Rabbit Holes" trailer, which tries to explain how easy it is to get lost in their content, is weird.
Crown Royal got Dave Grohl to tell us that Canada gave us the PB&J and football. So we should thank Canada for the Super Bowl?
Really? People are going to rely on 5G for their home internet? That doesn't really work for me. No offense, John Travolta, Zach Braff and Donald Faison, even your Grease tribute doesn't do it for me.
Something really weird is happening with Tubi. One of their ads just ended midway and became an ad for Fox Nation. I don't get it.
Yes, Poker Face commercial: Poker Face is a very good show. And you don't need Charlie Cale (Natasha Lyonne) to know I'm telling the truth.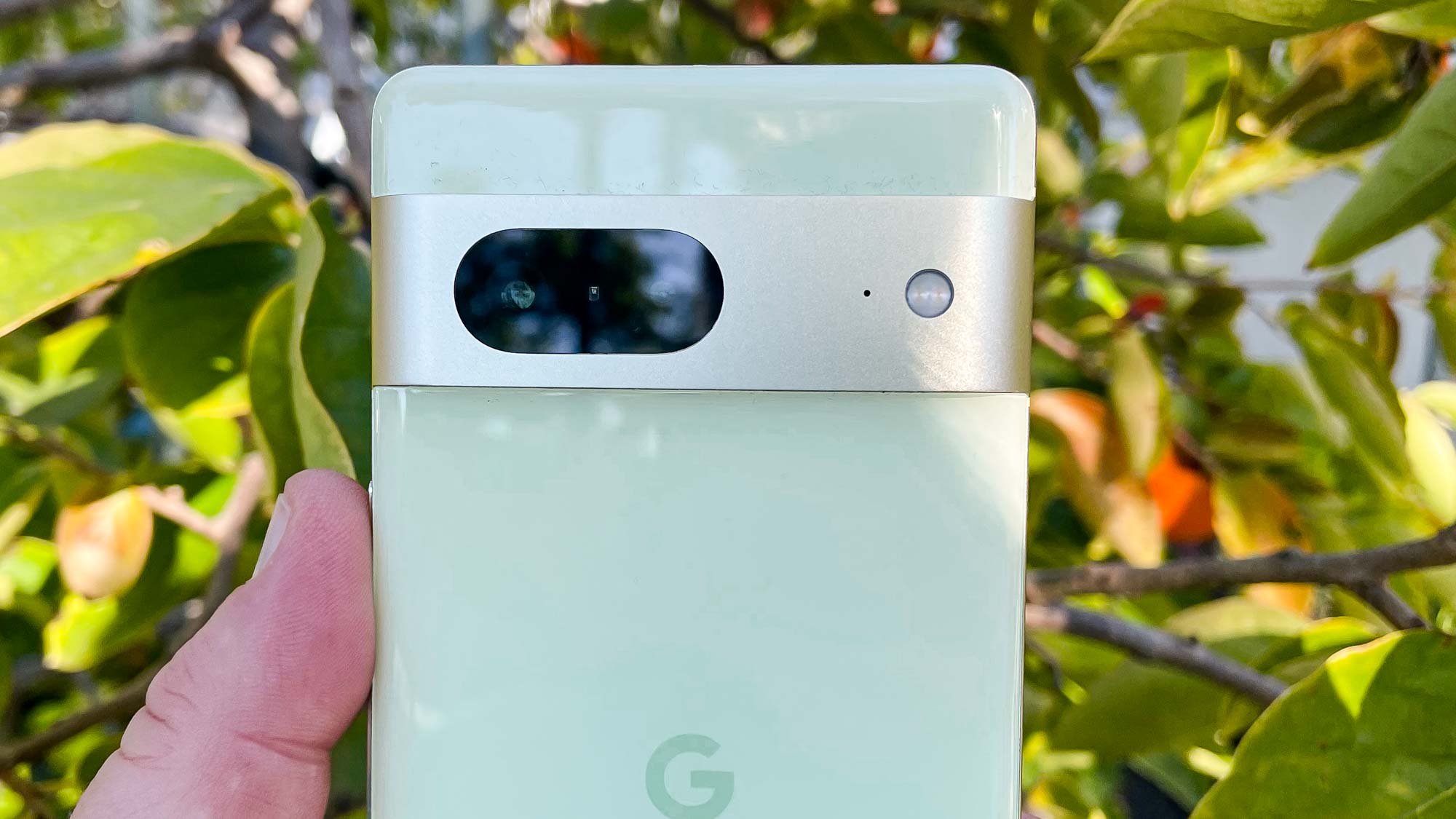 It's the morning after the night before, but our colleague Philip Michaels wanted to weigh in with his pick for the best Super Bowl ad — and the honor goes to the Pixel 7.
Get the Tom's Guide newsletter!
Instant access to breaking news, the hottest reviews, great deals and helpful tips.
Thank you for signing up to Tom's Guide. You will receive a verification email shortly.
There was a problem. Please refresh the page and try again.