College basketball is officially in full swing this week with not one or two, but three competitive basketball tournaments. Things kick off with the Maui Invitational and are followed by the Battle 4 Atlantis and NIT Season Tip-Off.
NIT Season Tip-Off 2023 streaming details
The 2023 NIT Season Tip-Off takes place Nov. 22 & 24
Next game: Baylor vs. Oregon State
Time: 7 p.m. ET
• U.S. channel — Watch on ESPN2 via Sling TV or Fubo
• Watch anywhere — try ExpressVPN 100% risk-free
For its part, the NIT Season Tip-Off is sometimes viewed as the lesser of the three tournaments. That's due in part to the event not being held last year, as well as some issues in the past with figuring out the best way to arrange the tournament and where games would be played.
But with those wrinkles now worked out, the NCAA is putting its best foot forward with the NIT Season Tip-Off, with a four-team battle between Baylor, Oregon State, Florida, and Pittsburgh. And since the games are all coming to us from the Barclay's Center in New York starting on November 22, they'll be airing at times when everyone in the family can enjoy them.
The big question, however, is which team will take the tournament championship home. Baylor is looking strong this year with a 4-0 record and is currently ranked 15th in the nation. That's enough to make Baylor the obvious favorite, since the other three teams aren't nationally ranked, but its competitors are no slouches.
Pittsburgh, after all, is also undefeated. And although Florida has lost one game this season, the team is starting to rebound and looks to be playing better as a unit. And with three wins under its belt, Oregon State has a real shot at shocking Baylor.
All signs are pointing to a competitive and fun NIT Season Tip-Off this year. And if you're a college basketball fan, you won't want to miss it.
Read on for more on this year's tournament, game times, and more.
How to watch NIT Season Tip-Off 2023 live streams online from anywhere on Earth
Hoops fans, if you are traveling and can't find access your usual services to watch the 2023 NIT Season Tip-Off, you're not out of luck. With a virtual private network or VPN, you can appear to be surfing the web from your hometown (or somewhere that blackouts won't hit), and access the same streaming services you already paid for.
Not sure which VPN is right for you? We've tested many different services and our pick for the best VPN overall is ExpressVPN. ExpressVPN offers superb speeds and excellent customer service, and there's even a 30-day money-back guarantee if you're not happy with it.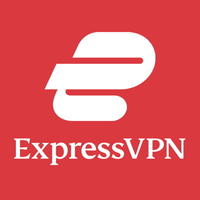 We think speed, security and simplicity make ExpressVPN second to none. During our tests, we saw fast connection times, and we're impressed by the service's ability to access more than 3,000 services spread out across 160 locations in 94 countries. There's a 30-day money-back guarantee if you're not satisfied.

How to watch NIT Season Tip-Off 2023 live streams in the US
In the U.S., the NIT Season Tip-Off will stream on ESPN 2, with the championship game streaming on ESPN.
Luckily, both networks are available on the cable or satellite provider of your choice. ESPN will also stream the games from the ESPN app and the ESPN website, though on the latter, you'll need to log in and authenticate your cable, satellite, or live TV provider.
If you've already cut the cord, ESPN and ESPN2 are also readily available on a slew of streaming platforms, including Sling TV, Fubo, Hulu With Live TV, YouTube TV and others.
Sling Orange, which starts at just $40 per month and features 40 channels, including ESPN, is one of our favorite streaming services. Fubo, which comes with 121 channels, including ESPN, costs $75 per month, and is another nice choice.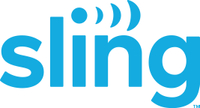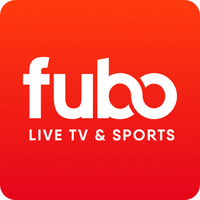 Fubo is one of our top picks for watching college basketball and sports in general. Fubo has all of the right networks and the cable channels you don't want to go without. Who needs cable? Not Fubo subscribers. It's got a 7-day free trial so you don't need to pay upfront.
How to watch NIT Season Tip-Off 2023 live streams in Canada

The NIT Season Tip-Off won't be available in Canada on cable or satellite, but Fubo, which is one of our live TV streaming platforms and streams ESPN, is available in Canada.
For those who aren't Fubo customers, you may want to opt for our favorite VPN service, ExpressVPN, which will allow you to access another streaming service to watch the games.
How to watch NIT Season Tip-Off 2023 in the UK

If you're in the U.K., NIT Season Tip-Off won't be aired, so you'll need to opt for a VPN like ExpressVPN to access your streaming service and stream from afar.
How to watch NIT Season Tip-Off 2023 live streams in Australia

Kayo is an Australia-only streaming service that carries a variety of sports programming, including men's college basketball. As of this writing, Kayo hasn't updated its schedule to say whether it'll stream NIT Season Tip-Off, but there's a good chance it will, so be sure to start there.
If you're not a Kayo subscriber, instead go with ExpressVPN to access your streaming service from Australia.
NIT Season Tip-Off 2023 tournament schedule
Here's the expected NIT Season Tip-Off schedule for this year's tournament. Second round matchups will be determined by the previous round's results.
Game 1 November 22 at 7 p.m. ET on ESPN 2: Baylor vs. Oregon State
Game 2 November 22 at 9:30 p.m. ET on ESPN 2: Florida vs. Pittsburgh
Game 3 November 24 at 3 p.m. ET on ESPN 2: Losers of the first round games
Game 4 November 24 at 5:30 p.m. ET on ESPN: Winners of the first round games