The Meta Quest 3 is expected to succeed the Meta Quest 2 sometime in 2023 — probably in the fall at a Meta Connect event. And while the price shouldn't be drastically different from the $399 the Quest 2 currently costs, the headset could be a lot sleeker.
Analyst Bradley Lynch showed off leaked CAD images of the Quest 3 — codenamed "Project Stinson" — back in October. Now he's tweeted out renders of the Quest 3 designed by 3D modeler Marcus Kane based on those same leaked CAD images.
My 3D modeler friend Marcus Kane made some nice renders again of the Stinson/Quest 3 CADs that I leaked late last yearhttps://t.co/CacMEOdgRY pic.twitter.com/xHjkeWvBCUJanuary 22, 2023
At first, the VR headset doesn't appear drastically different. The biggest change is the array of three pill-shaped bumps on the front of the headset. According to Lynch's leaked CAD blueprints these are (from left to right) a black-and-white camera, a depth sensor and an RGB camera. These will allow for spatial tracking and color augmented reality passthrough, further highlighting Meta's shift from VR to mixed reality that began in earnest with the launch of the Meta Quest Pro.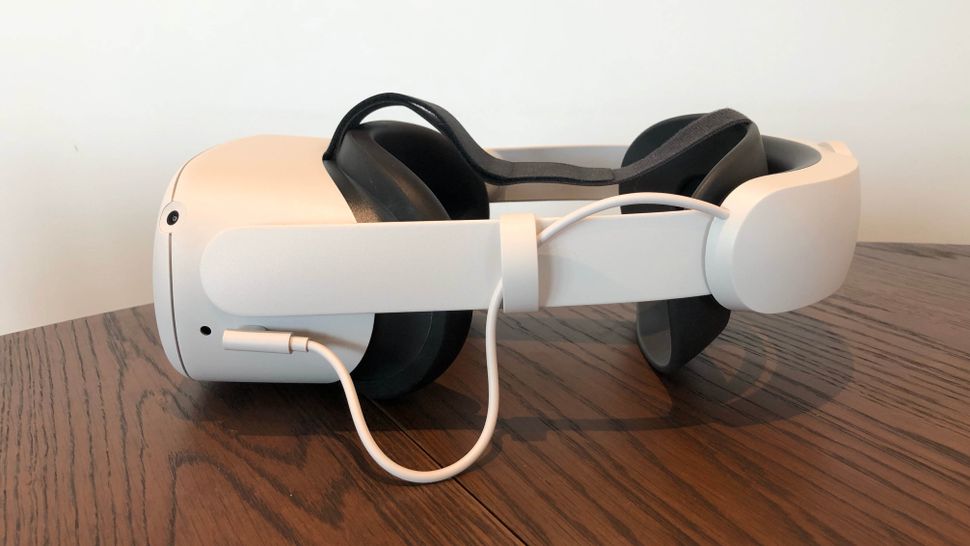 However, when you stack the rumored headset up against the Quest 2 the physical difference becomes noticeable. The visor for the Quest 2 is massive compared to the rendered Quest 3. The rendered Quest 3 is easily two-thirds the size of the Quest 2, if not smaller.
This reduction in size is likely at least partially due to the use of pancake lenses, which we expect to see in the Meta Quest 3 headset. Pancake lenses allow manufacturers to create thinner, more compact display lenses and were first seen on the PICO 4 and then later on the Quest Pro. These not only allow for the headset to be reduced in overall size, but since that space that is no longer needed for lenses can now be used to house additional chipsets, cameras, etc. We can see this benefit in action with the camera/sensor array on the front of the rendered Quest 3 visor.
These are just rumors and leaks at this time, so take it all with a grain of salt. Still, Lynch has a good track record on these leaks and has regularly been leaking Quest 3 news, like a rumored graphics boost from an upgraded GPU. Stay tuned to our Meta Quest 3 rumors coverage so you don't miss a thing.