Microsoft Surface Event news: Surface Laptop Studio 2, Windows 11 Copilot and more
Microsoft revealed new uses of AI in Windows 11 and new Surface devices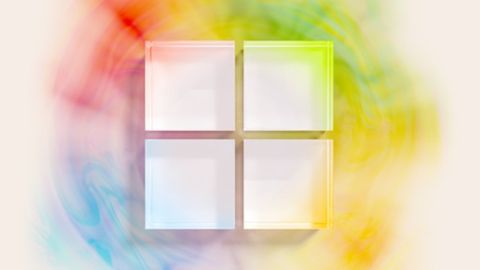 (Image: © Microsoft)
Microsoft hosted a special event in New York City this week (September 21) where we got an update on the company's Surface devices, Windows 11 and the various ways it's integrating "AI" into its software after the success of Bing with ChatGPT.
Microsoft's September event was a big deal because the company made "AI" the star of the show, revealing that its adding AI-like Copilot virtual assistants to Windows 11 and Microsoft 365 this fall. It also unveiled the new Surface Laptop Go 3 and Surface Laptop Studio 2, the latter of which will be the first Microsoft laptop to ship with an NPU (or Neural Processing Unit) built inside.
Much like the Microsoft ChatGPT event we attended back in February, Microsoft's Surface event was not livestreamed online. Instead our own Mark Spoonauer and Tony Polanco attended the event in person and gave us timely updates from the floor, which we liveblogged here.
Our best guesses about what to expect from the Microsoft event proved pretty spot on, but you can check out the links to follow-up stories and read the blow-by-blow account below to learn more about what Microsoft showcased this week.
Refresh
We're warming up the liveblog as we get ready for today's Microsoft event in New York City, and we're already hearing reports about how AI will be the star of the show. A recent internal Microsoft memo penned by company exec Yusuf Mehdi (and obtained by The Verge) talks up the importance of AI to Microsoft's future plans and how today's event will build on the reveal of Bing with ChatGPT back in February.

"We have innovated on and shipped this incredible technology inside of Edge and Bing. Microsoft 365, and most notably, Windows Copilot — all on new Windows 11 PCs," reads an excerpt of Mehdi's memo. "We lead in this race to put Al in service of people and businesses around the globe [...] Our moment this Thursday is only the beginning. We have more experiences and capabilities coming soon in the weeks and months ahead."

So it's safe to say we'll be hearing more about what Microsoft's been building on the foundations of OpenAI's ChatGPT tech today—stay tuned!
We're especially hoping that we see a new Surface Laptop Studio today. Our Computing Editor Alex Wavro described the original Laptop Studio as "the company's most interesting laptop in years," so a sequel is very much needed as far as we're concerned.
Alongside several Surface device updates, we're also expecting Windows 11 AI Copilot to receive some attention.
Using Bing Chat as a basis, this feature will live in a dedicated sidebar, offering enhanced search and Windows functionality, and should be launching later this year to all Windows 11 users. Just remember not to call it Cortana.
We also have our fingers crossed for a proper update to the Surface Laptop Go 2 to be announced at the event later. Because even though it's the cheapest of the Surface Laptops, it's a false economy.
Using outdated and low-powered components, your money is much better spent on a laptop other than the Surface Laptop Go 2, particularly if you want more than the basic specs. Even if the Surface Laptop Go 3 only updates its CPU and memory (as rumors have suggested), it'll still go some way to fixing the current model's issues.
Microsoft caught a lot of people's attention earlier this week when it announced that Panos Panay, the man in charge of helping develop Windows 11 and the Surface line of devices, was leaving the company to join Amazon.
It was an odd bit of timing to announce this right before a Surface/Windows product launch, but perhaps Microsoft is attempting to communicate that it'll be persuing a brand-new direction for its devices and software when a new leader is inevitably appointed to replace Panay.
Tom's Guide's Mark Spoonauer and Tony Polanco are on the scene for the Microsoft briefing, which it appears is still being set up ready for things to begin in just over an hour's time.
No sneak peaks of any devices to be found so far it seems. But at least there's someone serving coffee for the assembling audience.
While much of the buzz ahead of Microsoft's event has been around whether we'll see new Surface laptops today, there's a lot to get excited about on the software front. Windows 11 is finally an operating system we can recommend (it only took two years to get there), and now Microsoft is experimenting with integrating an AI-like assistant into Windows in the form of Windows Copilot.
The Windows 11 Copilot AI has been available to try for select Windows Insiders for some time now, but there's a good chance Microsoft will show it off and give it a public release date today. Expect a more robust version of what's already available in Bing with ChatGPT, i.e. a chatbot that you can have conversations with to do things like change system settings or turn your PC off.
Okay, let's talk for just a moment about the Surface Go.

It's easy to get the Surface Laptop Go and the Surface Go confused. To break it down: The Surface Go is the smaller, cheaper tablet version of the Surface Laptop Go, and Microsoft hasn't released a new one since 2021.
We're talking about the Surface Go 3 which, to be honest, was pretty lacking when it launched in October 2021. It had a tired design and weak performance. Will Microsoft give the teeny 10.5-inch tablet a much-needed boost in the form of a Surface Go 4?
We'd hope so because, at the moment, the Surface Go line fails to justify its existence as anything other than a cheaper also-ran next to Microsoft's more powerful Surface Pro tablets.
We're less than 30 minutes to the start of the event now and, if you're just joining us, here's a recap of what we're expecting to see today.
Microsoft will probably lead off with a heavy focus on AI and how it's been working to integrate similar tech into its other software, most notably its Microsoft 365 suite of productivity apps (Excel, Outlook, Word etc) in the form of Microsoft 365 Copilot.
But the real shiny stuff is likely to be new Surface products that could include the following:
Surface Laptop Studio 2: The shifty 2-in-1 will be the jewel in the crown at this event as it's predicted to boast Intel's 13th Gen Intel processors and Nvidia GeForce RTX 40-Series graphics. It'll keep the flexible screen that so impressed with the original but is rumored to be coming with more ports, including a USB-A port and microSD card reader.

Surface Laptop Go 3: Microsoft's thinnest and lightest laptop is predicted to get a refresh with some new internals that help it offer better performance than its underwhelming predecessor.

Surface Go 4: An affordable 2-in-1 is primarily a tablet and can be a good device for students or those on a budget. What would be cool is if Microsoft included the detachable Type Cover keyboard for free with every new Go, instead of forcing customers to pay an additional $129. We can but hope!
As we mentioned, expect the word "AI" to get used a lot, as we expect Microsoft to continue down the trail it started blazing early this year by launching Bing with ChatGPT.
Hey, everyone! Tony Polanco here taking over the live blog. I'm at the event with Mark Spoonauer to bring you the latest updates live as they happen.
As we've already said, this event will likely be a mix of Microsoft's AI initiatives, along with announcements for Surface devices. Whatever's discussed, we'll cover it here.
Tom's Guide Global Editor in Chief, Mark Spoonauer has a great view of the keynote stage! The show starts soon so get ready.
Just got an announcement that the show is about to start. Barring any delays, things should be underway at 10am ET.
The show is about to start! Microsoft's Frank Shaw says this show will be posted at 1pm today but for now, follow this blog for all the latest updates coming this hour.
Microsoft head Satya Nadella takes the stage.
We kick the show off by going over Microsoft's AI initiatives. One of the amazing things is how Bing has become relevant thanks to AI being integrated into Microsoft's search engine. Other apps like Co-pilot are also noteworthy as it makes work easier for users.
Satya Nadella says the two underlying breakthroughs with AI are new natural interface and reasoning engine, which makes sense of people, places and things.
What that means is that co-pilot serves to facilitate all of your computing needs, whether it's for work or for your personal life.
Microsoft officially launches Co-pilot to the public.
Nadella says copilot is an experience that runs across multiple surfaces and apps. Building into products, like Windows, Bing, Edge and office.
Corporate Vice President Yusuf Mehdi is on the stage talking about going from picture to purchase with a picture snap. Reimagining everything we build to put you at the center.
Co-pilot will launch on Windows 11 on September 26. It will be accessible right from the Windows desktop and will be integrated into most Microsoft applications such as Edge and Microsoft 365.
We're now getting a more in-depth look at Co-pilot.
For instance, if you get an email filled with several addresses, Co-pilot will tell you how far each spot is from one another and the best ways to get there.
With the Ink Anywhere feature, you can write a math problem with a stylus and Co-pilot will solve the problem. Not only that, but it will even show you how it solved the math problem.
Co-pilot can also find flight info from your text and use that info to, for example, find plays happening during your trip.
Divya Kumar on state to introduce features coming to Bing and Edge.
Co-pilot can help you shop. With Co-pilot in Microsoft Shopping, the digital assistant can find the best deals for whatever you're shopping for. It will ask you questions, like skill level for cleats.
Meet Copilot in Windows 11… #Microsoft #Copilot pic.twitter.com/1laFUwfnUTSeptember 21, 2023
Bing is getting personalized results. Bing chat enterprise launched 2 months ago, and it's getting new features. Confidential work data is protected.

You can take a picture of a power adapter to see if it's going to work in London and Bing will know the answer.
Colette Stallbaumer takes the stage to talk about Microsoft 365, which will be available to enterprise customers on November 1.
Expect a new hero experience is Microsoft 365 chat. Can attend all of your meetings, knows all your files. It won't just summarize a document, but also contextualize what's writing.
You can have Co-pilot scour the web to search for what you need, and check to see if the information is relevant. Co-pilot understands intent, which is a huge game changer as it's not just regurgitating information.
Co-pilot can understand your intent and cross-reference info on the internet. If you missed a meeting on a topic it can get you up to speed in seconds and tell you what you're on the hook to do. You can ask Copilot to recommend the best date and speaker for a given event based on the availability of people on your team.

You can ask Copilot to create a draft blog post promoting your event highlighting the 5 most important things. The more you use Co-pilot, the more natural using it will feel.
Outlook has a new feature called Sounds like me, which can make emails sound more like you. This feature sounds somewhat creepy but it can at least make emails sound more personal.
Co-pilot can also help you plan events for work. It can draft a document for you, which you can then edit to your liking. On top of that, you can add visual flair to documents to create custom graphics for said documents.
The designer feature can help you erase elements from pictures you take or find on the web. This is useful to make your documents more stylish, especially if the document is for an upcoming work event.
If you're putting together an itinerary you can ask for things like add another day and create custom graphics for your document. You can manipulate images easily and add sunflowers to a picture of pumpkins for example.
Now it's time for Surface devices. First up is the Surface Laptop Go 3. Starting at $799, the Surface Laptop Go 3 is an ultraportable with a 12-inch touch screen. It comes in 4 colors and is 88% faster than the original, according to Microsoft. The laptop will have up to 15 hours of rated battery life. It will weigh less than 3 pounds.
We get a demo of video editing on the new laptop. The new video editing app makes it easy to drag and drop videos into the app so you can get started right away.
Surface Laptop Studio 2 gets announced.
Aside from its boosted specs, this laptop has the "most inclusive" touchpad, according to Microsoft. We see someone without a hand trying to use a regular touchpad, which doesn't respond to gestures. The Laptop Studio 2's touchpad responds, even for folks with different hands. This wil be a game changer for folks in a similar situation.
The Surface Laptop Studio 2 has a 14.4-inch screen, one of the first Intel NPU chips on Windows 11, supports Windows Studio effects and scaling AI experiences. It also has an RTX 2000 series GPU.
We see it rendering an image in real time, using AI models. The demo showed the process happening faster than on a MacBook Pro with an M2 Max chip, at least according to Microsoft.
And that's all from the show! We hope you enjoyed this liveblog. We'll have some hands-on previews of the new laptops announced today so stay tuned!
Microsoft has released official specs for its new Surface laptops, though we're still looking for information on price and release date.
The most notable bit of news buried in the spec sheets is that the Surface Laptop Studio 2 (pictured) is shipping with an Intel Gen3 Movidius 3700VC VPU AI accelerator onboard, in addition to its 13th Gen Intel Core i7-13700H CPU.
Microsoft claims that VPU is going to make all the new AI tricks its building into Windows 11 work better, which we can't wait to try in person. We currently have folks on the floor doing hands-on demos with both the Surface Laptop Studio 2 and Surface Laptop Go 3, so stay tuned for our early impressions!
We've confirmed pricing and release date details for all of Microsoft's new products announced today. Here's what you should expect to pay for them and when:
Here's our hands-on with the new Microsoft Surface Studio 2. This new convertible will ship with a 13th Gen Intel Core i7 processor and up to Nvidia RTX 4060 graphics, up to 64GB of RAM and up to 2TB of storage. It has a release date of October 3, and a starting price of $1,999. Check out our first impressions of this cleverly designed machine.